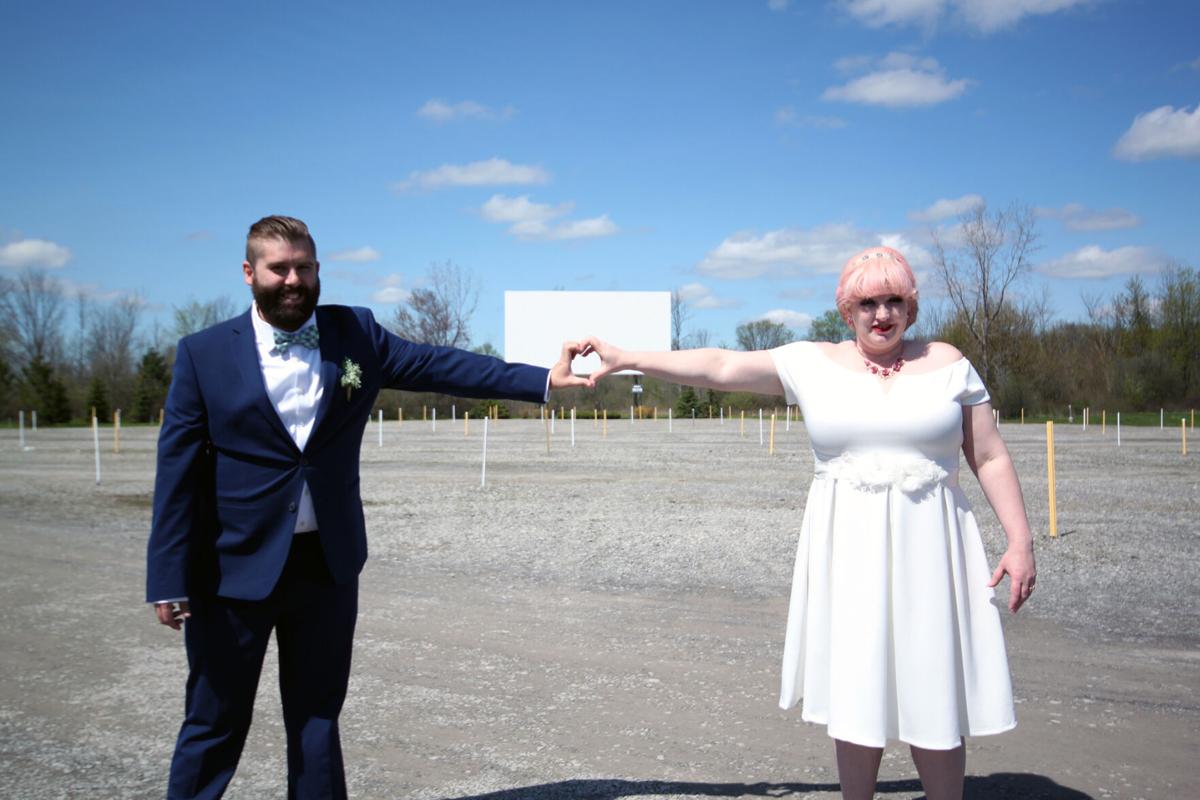 Wedding planning is often a multi-year process—one deeply uprooted by Covid-19 and the need for strict safety protocols. In response to the nightmarish 2020, Buffalo couples decided to postpone or scale down their weddings.
For couples who wanted to keep their original wedding dates, many adjusted their plans in favor of micro-weddings, mini-weddings or pop-up weddings. A virtual viewing element was also added to some weddings, cutting down the number of guests to maintain safety regulations but still keeping them connected to the celebration.
"The biggest takeaway from wedding planning during a pandemic is that it has completely stripped weddings of the excess, where couples only really had to focus on the marriage part," said Ali Eagen of Upstate Indie Weddings. "For the couples who still married in 2020, especially, they had the opportunity to make their ceremony super intimate and special."
One couple who made the best of their situation decided to get married at the Transit Drive-In Theatre in May 2020. Gwendolyn and Michael Chapman said their "I Dos" on top of the snack bar building joined by the minister, best man and maid of honor. Guests safely attended the ceremony while listening to the minister through their car radios.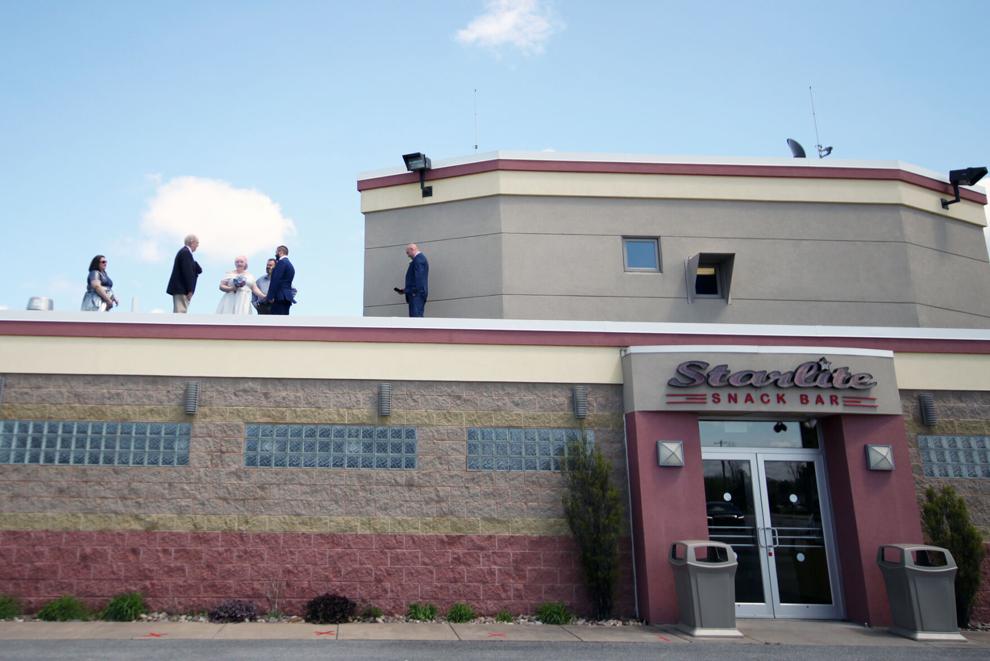 Instead of a reception, the newlyweds were able to welcome 10 people in the snack bar at a time and treated their 40 guests, cut down from the original 160, to subs from Mike's Subs, chips, soda, beer and a Wegman's cake.
"The family and wedding party were happy and excited to come," Gwendolyn said. "They were happy they could safely be there. They didn't even need to roll down their car windows to be a part of it. I don't think that there was a safer way to do it, other than to do it completely virtually."
Deanna and Brett Lepovich, who were married in September 2020 at St. Stephen's Roman Catholic Church on Grand Island incorporated the virtual element into their ceremony using the free app LoveCast. The church's large size allowed for 150 guests, which was still under capacity with plenty of room to block off every other row of pews.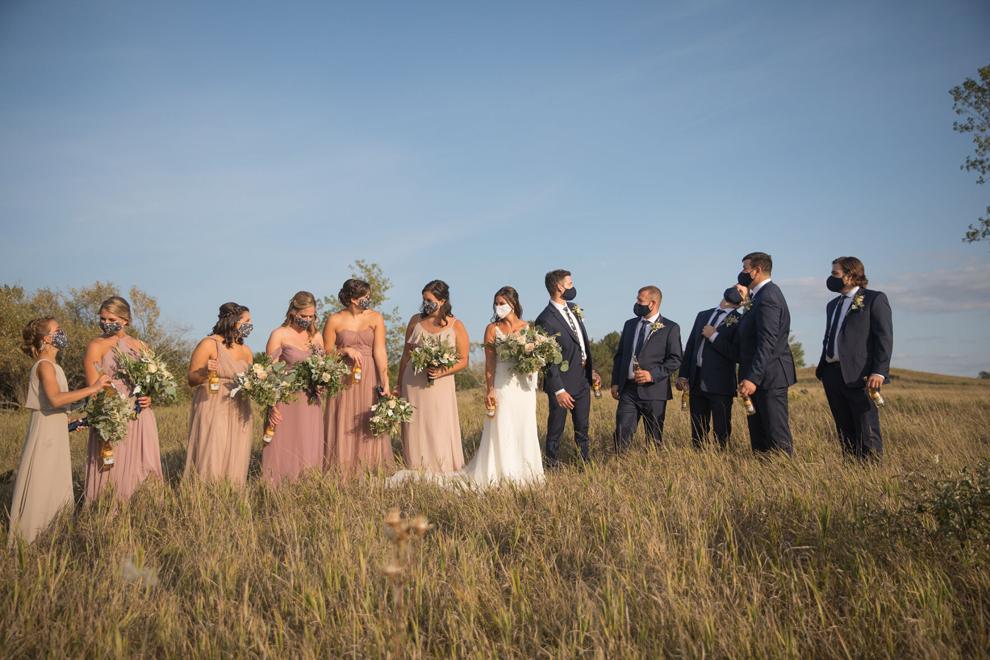 "They watched it on any device without needing an account with LoveCast," Deanna said. "Virtual viewers left comments on the page while watching and we were able to see them later."
After the ceremony, the couple held an intimate dinner in the bride's parents' backyard with a small amount of extended family. Since they were unable to go ahead with their original reception at AcQua, they decided to reschedule to a year later to celebrate their one-year anniversary.
While couples were impacted by the pandemic, wedding venues and vendors have been affected as well. Lakeward Spirits at the Barrel Factory postponed or canceled 50 weddings or large events in 2020, which is a lost revenue of approximately $1 million.
"I was frightened of hosting a super-spreader event and harming families or staff," said Andrea Bystran, event planner and coordinator at Lakeward Spirits. "Secondly, I was frightened of breaking a regulation, losing our license and our business."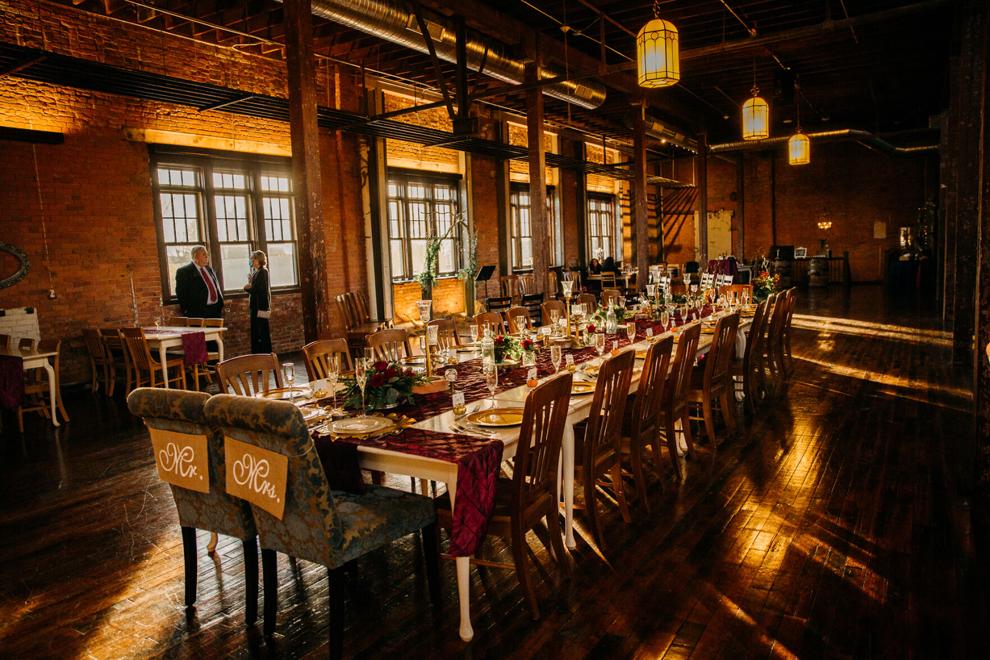 Typically the venue only holds one wedding per weekend, but to make up for all the canceled weddings from 2020 they have doubled up for this coming fall season to accommodate reschedules.
Carolyn Greenwood and Zacheriah Gernold, who were set to be married in June 2021 at Como Lake Park in Lancaster, postponed their wedding to June 2022. While the decision was tough, making their guests feel safer was more important. If the pandemic is still a threat for everyone on their special day, they will still have a small ceremony and large reception later.
"I always joke that when people say, 'Wedding planning tests the couple,' they don't even know how much harder it is in a pandemic!" Greenwood said. "I look at my fiancé all the time and say, 'Well, if we make it through this, I think the marriage has a pretty good chance.'"
Pandemic wedding trends, according to Buffalo's wedding planners
Anniversary parties. Instead of having a reception, having a one-year anniversary party at reception venues a year later. – Events by Lauren Marie
Creative catering. Incorporating food trucks, pre-packaged meals, picnic style grab-n-go buffets, and catering services delivering full boxed dinners to guests who can't attend weddings or are attending the wedding virtually. – Upstate Indie Weddings
Celebration boxes. A gift box with curated items from the couple to the guests to make them feel included in the wedding day. May include a cocktail recipe, food item or small bottle of wine or champagne, and note of gratitude. – Events by Lauren Marie
Non-wedding wedding attire. Brides wearing attire other than the traditional white wedding dress. Options include non-white dresses, separates, jumpsuits, little-white-dresses or casual-but-fancy attire. – Upstate Indie Weddings
At-home weddings. Entertaining a small amount of guests to a five-star experience. May include hiring a private chef, decorating special tables for guests to sit around, providing each table with their own individual wedding cake, keeping guests entertained with wedding table games or hiring a jazz trio to play music. – Events by Lauren Marie
Virtual weddings. Having your extended guest list tune in virtually for the wedding rather than appearing in person. – Upstate Indie Weddings