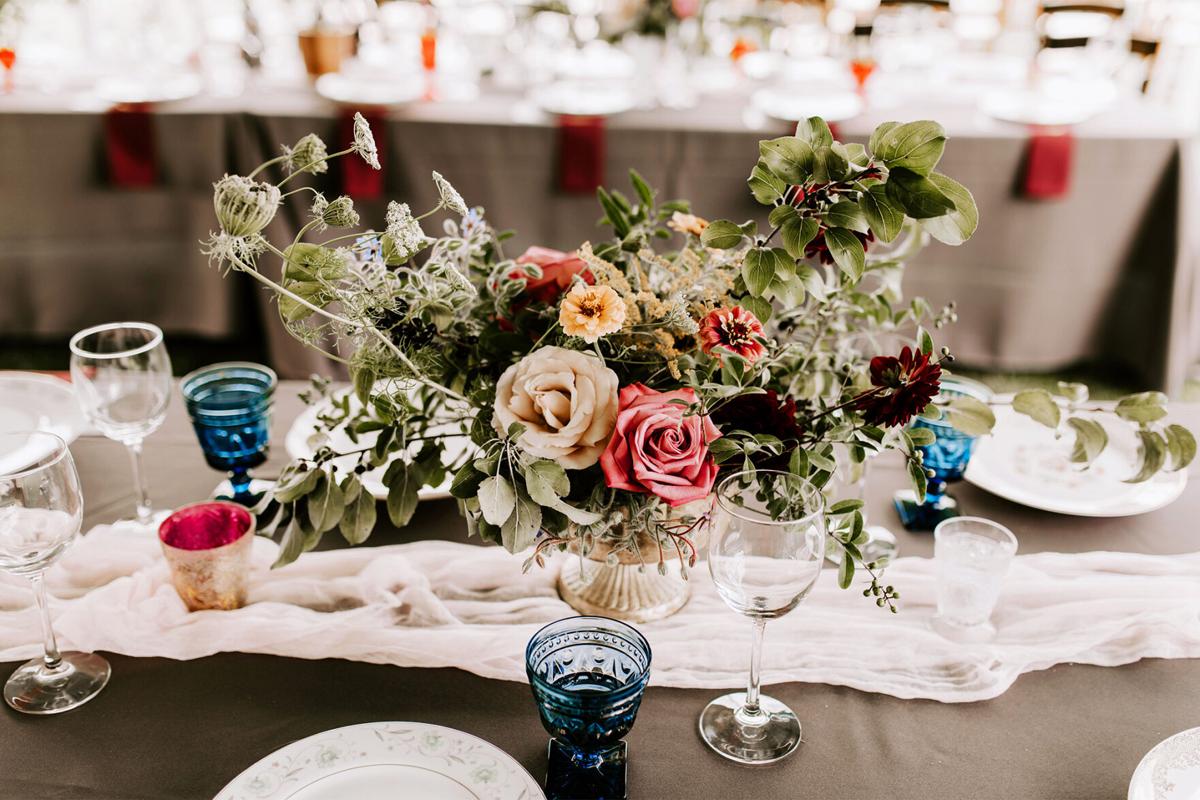 Selecting decor can be a difficult task for couples in full planning mode. With beautifully curated weddings seemingly everywhere on social media (real or staged), the options can feel endless. We're here to help!
Consider your venue. Before you start shopping for decor, be sure to check in with your venue—they may be able to provide some of the items you'll likely want or need. Venues often supply glassware, flatware and plateware. On the other hand, the venue may also want to tell you about what you can't do. A historic location may have rules about decor that requires nailing, for example. If you're getting married at home, you'll realistically need to consider it all, securing much of the decor and seating yourself.
Lean on the experts. Once you have a better understanding of your reception, working with a local team of vendors can be one of the best ways to bring your wedding day vision to life. These experts have decked out hundreds of events and likely already know what works well in certain space and have the creative know-how to pull off your vision. They'll also give you great insight on common mistakes to avoid.
Go with a color scheme. Renting or buying decor is a great way to enhance the theme of your wedding while also being practical. Consider the colors of the day: what will your wedding parties be wearing, what are the hues of the florals? Shop for decor with those in mind to create a cohesive look.
Decor vendors in Western New York
From glassware to draping, soon-to-be newlyweds luckily don't have to travel far to find the key details they've been eyeing.
Glassware
Glassware can make a statement on any tablescape.
---
Lighting
Create the perfect ambience with chandeliers, candles and candleholders, string or up-lighting.
---
Lounge & Seating
Upgrade your reception with purposely placed furniture.
Facebook Marketplace | Buffalo
---
Signage
Give guidance and photo opportunities to guests through beautifully designed signs.
---
Draping & Linens
Create romance and drama with fabric.
---
Balloons
Make a bold and playful statement with balloon displays.
---
Bar
A practical and pretty bar is a perfect way to accent the reception.