We know wedding planning can be a lot: exciting but also overwhelming, and a completely new experience for many. So I sat down with Syrie Roman of Social Maven to talk all about the planning process and share advice with newly engaged couples over a four-part WNY Weddings video series. First up, we discuss the very first step for those ready to dive in.
Where to start when planning your wedding
You're engaged, and you've shared the oh-so exciting news with your family and friends. Now what?
Have an honest conversation. Open communication is essential for a seamless planning process, just as it is for a strong marriage. "Convo that envelopes a lot of things important in the marriage journey, as it related to communication," Syrie says. Don't try to convince the other just yet—this chat is all about understanding what your partner wants.
Set expectations. What are your priorities? What are your deal breakers? Often times, what you don't want is more important to voice first so you're on the same page from the start.
Talk budget. What's your financial comfort zone? Things will change throughout the planning process, but starting with a good foundation is a surefire way to stay on track and avoid friction over costs down the road. Find out what each of you are comfortable with.
Why work with a wedding planner? "Beautiful, logistically sound events don't just happen," Syrie says. Working with a pro means you don't have to worry about anything happening behind the scenes. As for your budget, plan to allocate 10-15% for a planner.
A word of advice from Syrie
"Do not be cemented on any idea. So many things go into an event, and they change throughout the process. Your priority now may not be in a year."
---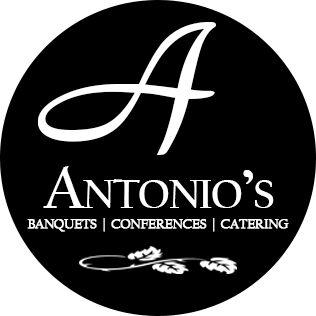 From your initial consultation to your wedding day, Antonio's will make sure that every detail is right.
---