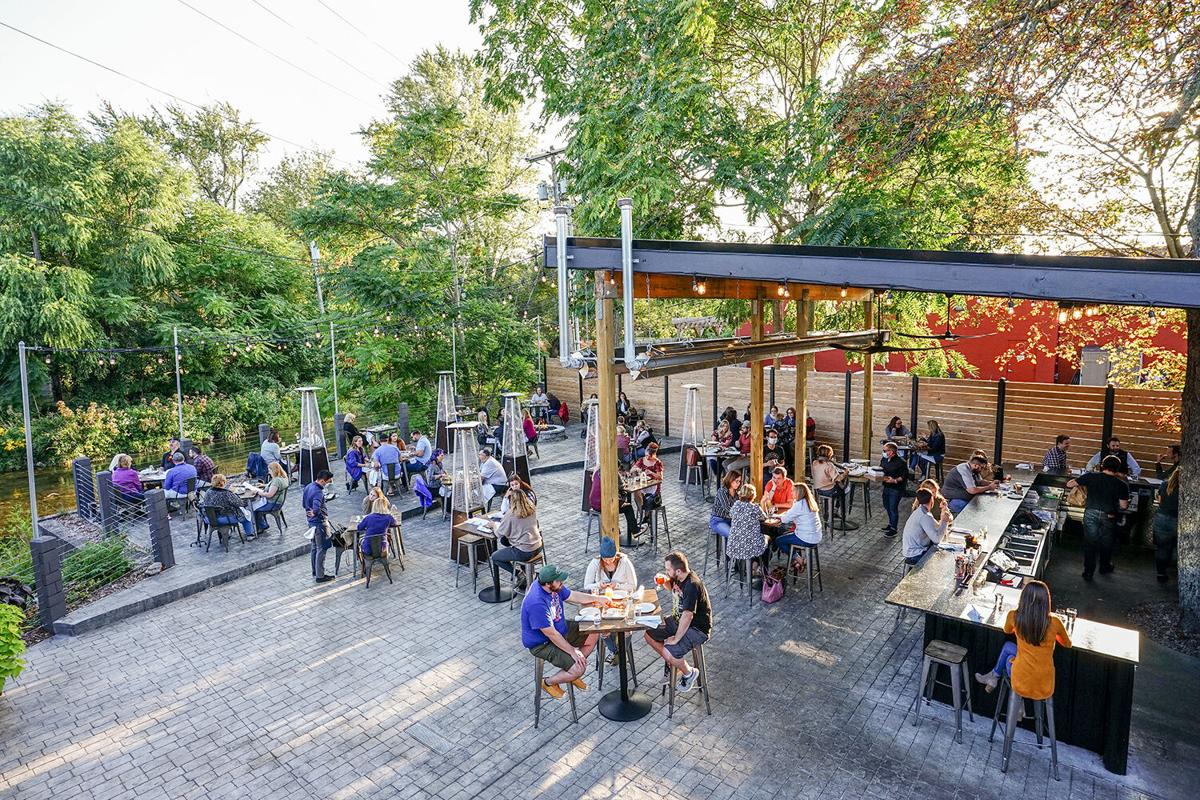 This feature is part of a shop local series inspired by It's Our Job and the mantra: Put your money where your heart is.
Buffalo Magazine is proud to support this campaign by Buffalo Niagara Partnership to keep Western New York's economy bright and vital.
---
Most Western New Yorkers know Williamsville as one of the oldest and most charming villages in the region. Ellicott Creek winds its way through the heart of this more than two-century-old community, past local landmarks like the 1811 Williamsville Water Mill, which is now home to Sweet Jenny's Ice Cream, and through scenic Glen Falls and Glen Park. The village is also home to one of the region's oldest restaurants—The Eagle House, dating back to 1827—and Clayton's Toys, which has roots dating back more than a century.
Over the last decade, Williamsville has also added a host of new retailers and eateries that provide more reasons than ever to pull off of Main Street, park for the afternoon and explore. Here are three suggestions for your next visit:
Cup of Communitea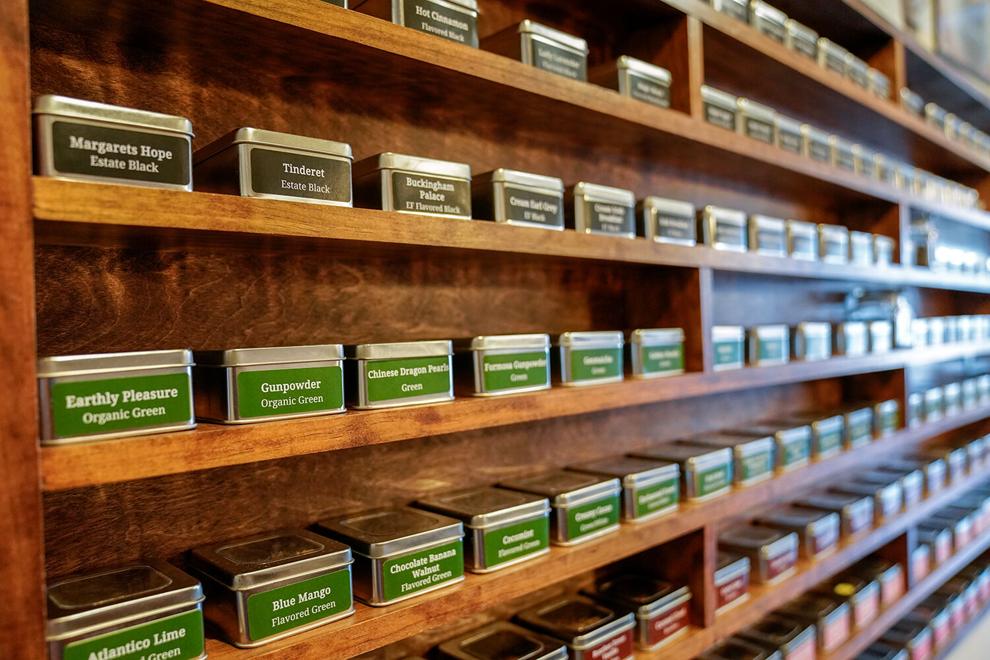 Justine and Melissa Duquette's earliest memories of tea were of their mother brewing a cup of Lipton when they were children and she needed a moment to relax and unwind.
It was only when the sisters spent time abroad that they became bigger fans. Melissa lived for a period in Japan and Vietnam, and Justine in England—each cultures that place a greater emphasis on tea time as part of everyday life. When they returned to the U.S., they were hooked on it and its ability to bring people together.
"Even if you and I have differing opinions, we can still get together over a cup of tea," Melissa said. "The warmth of the actual cup is reflective of the people you're around."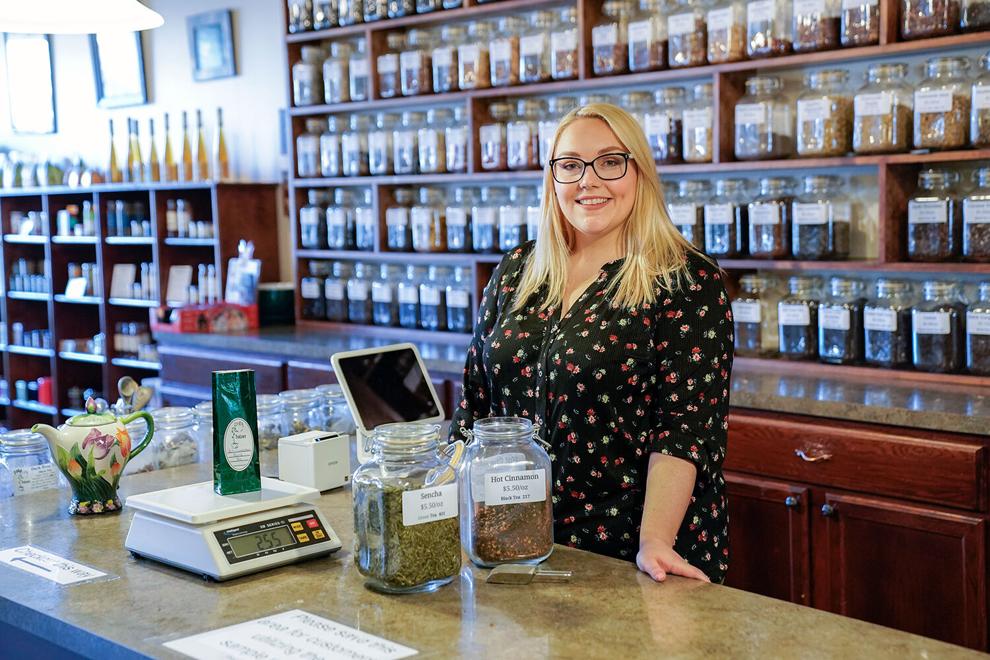 After they returned stateside, the sisters became fans of TeaLeafsWNY, which opened in 2011 as one of the only tea shops in the area. When it went up for sale last year, they jumped at the chance to buy it; Justine is the owner, and Melissa is a partner in the business.
Cup of Communitea, as it was rebranded just last week, offers more than 200 varieties of loose leaf teas sourced from all over the world, including Japan, China, Vietnam, India and Germany. Flavors range from its popular hot cinnamon green tea (Melissa's favorite) to a lemony gunpowder green tea and a decaffeinated root beer, as well as a host of herbal (peppermint is Justine's go-to), chai and iced. The store also sells a variety of tea accessories, from tea strainers, local honey and paper tea filters to cast iron tea pots and silicon tea infusers shaped like animals.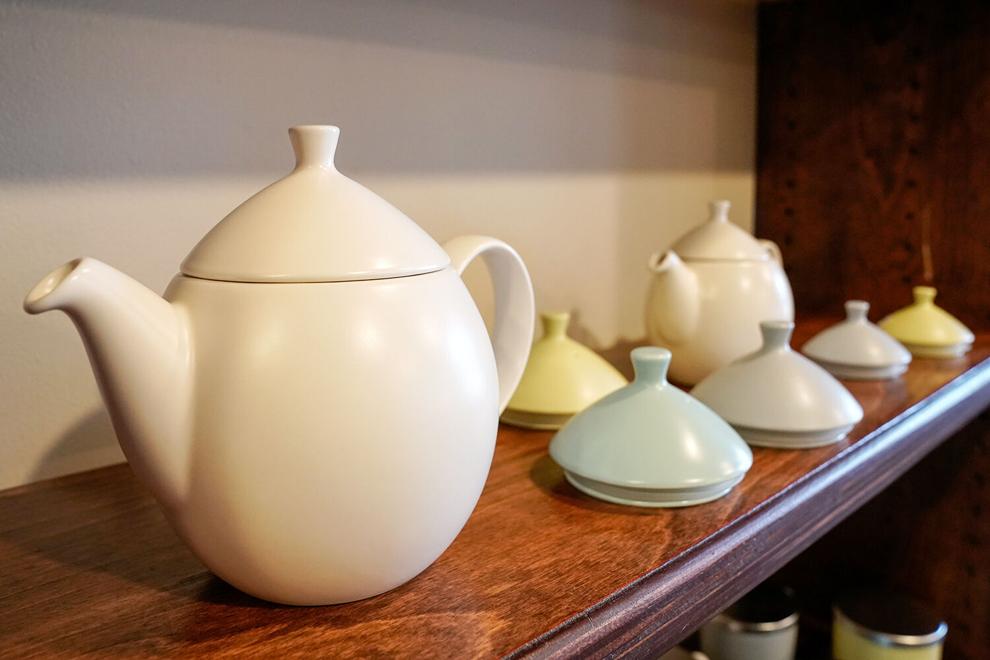 The two sisters believe taking the time and possessing the patience to brew a cup of tea creates lasting benefits.
"In having that patience, there's a certain amount of grace that comes with that," Melissa said. "It can cause us to pause and reflect on things. It's a great pausing moment we don't do often enough."
D'Avolio
The work ethic and character of Italian immigrant Erma D'Alessandro D'Avolio loom large over the store and restaurant bearing her name in Williamsville.
D'Avolio first came to the United States in 1935 and worked for decades as a chef in a series of Niagara Falls restaurants until her death at the age of 96. Her legacy of hard work lives on in her grandson, Dan Gagliardo, who opened D'Avolio in Williamsville nearly a decade ago. Erma's picture and story greet visitors as they walk into the eatery.
"Everything I do is a testament to her," Gagliardo said. "It's easy for me to try and emulate her and carry on those traditions...she was the epitome of respect and love and graciousness."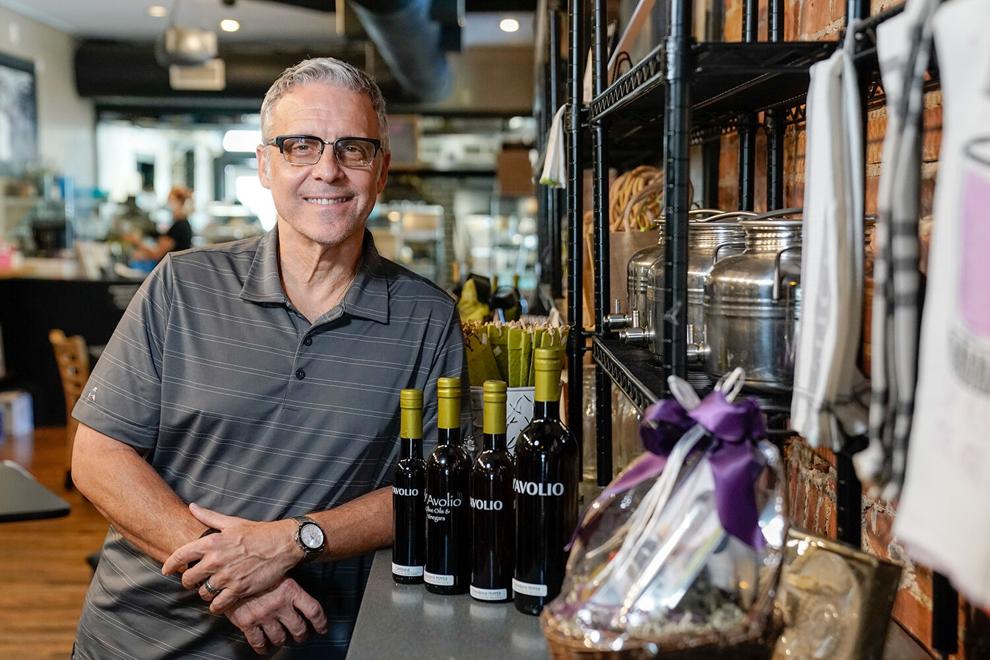 D'Avolio began as a retail outlet in Lewiston that sold dozens of varieties of olive oil and other specialty items, including pastas, spices, rubs, salts and vinegars. The store eventually added a restaurant component that served pizzas, salads, antipastos and sandwiches and expanded to several spots, including Williamsville, which is now its longest-running location.
Gagliardo's family used plenty of olive oil in recipes growing up, but a visit to a specialty foods store in Arizona during a vacation more than a decade ago was a revelation. Those travels prompted Gagliardo, who also owed a cable installation company, to open a store of his own that would introduce Buffalo to a selection of nearly three dozen infused and extra virgin olive oils.
The store's retail offerings in the nearly 200-year-old Williamsville building can be found on shelving units that surround the eatery's seating area, creating a unique restaurant/shop hybrid. Depending on the time of year, D'Avolio customers will find oils sourced from either the Northern or Southern Hemisphere, as the store always attempts to provide the freshest versions of its products.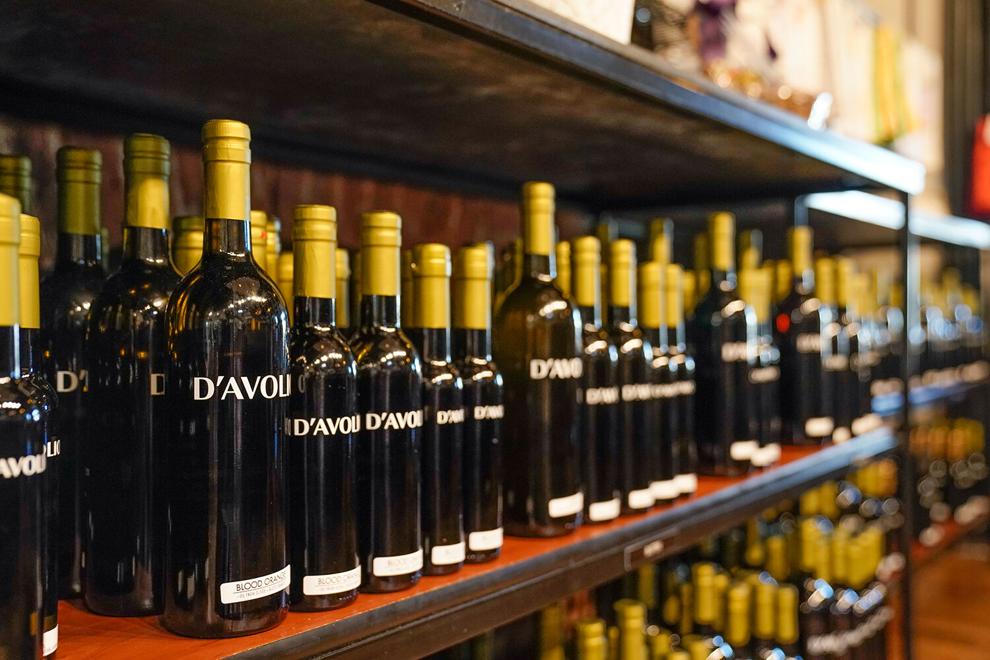 "When you taste the difference between the olive oils you get in a supermarket and mine, you're transformed," Gagliardo said. "I had no clue how good olive oil could possibly be. When I tasted it for the first time, I couldn't believe the difference."
Gagliardo is motivated to provide Buffalo with the highest quality products—the same commitment to quality that his grandmother brought to the area with her recipes all those years ago.
Britesmith Brewing Co.
Dave Schutte's Williamsville legacy can be found on both sides of Ellicott Creek in the heart of the village.
On the north side, there's the Creekview Restaurant, which he has owned for 24 years. On the southern end is his recent venture and one of the village's newest offerings: Britesmith Brewing Co., which opened earlier this year.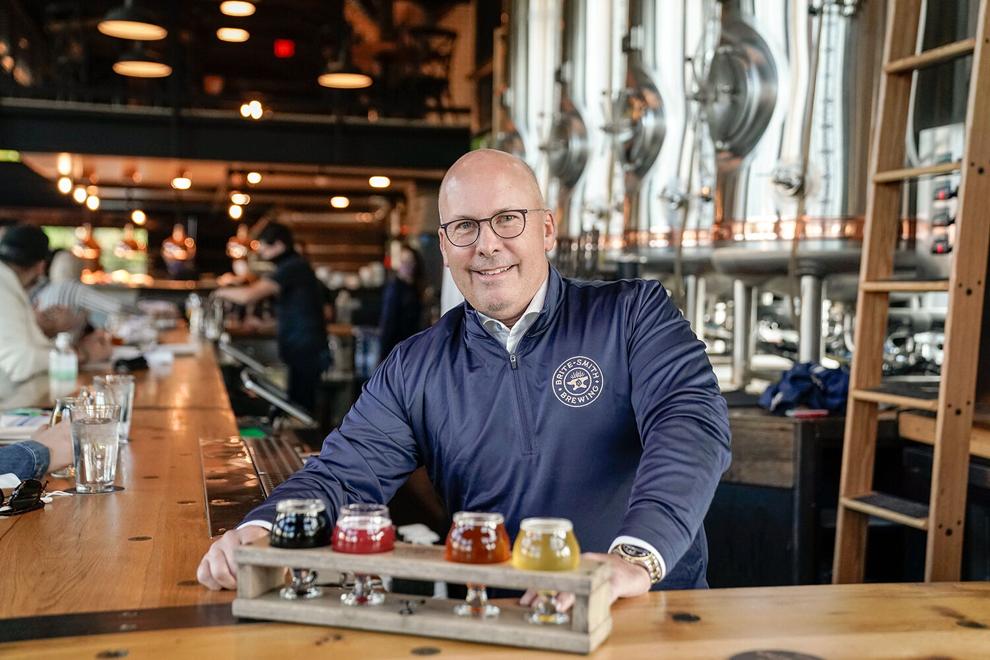 The brewery and restaurant buildings date back to the 1800s and originally served as a blacksmith and welding shop run by generations of the same family until well into the 20th century. Siting a blacksmith shop in the heart of the village made sense in those days, Schutte said, as its proximity to the Williamsville Water Mill across Main Street provided easy access to power. When the Center for Plastic Surgery, which occupied the property in recent years, decided to relocate, Schutte took the opportunity to own another establishment directly across the creek from where the Williamsville native spent much of his career.
At every turn, the brewery, named after a subset of blacksmiths known as the "Brite Smiths," seeks to honor the rich history at the site. Blacksmith tools donated by descendants of the shop owners line the walls of the taproom, which features reclaimed wood from the original building. Fire helped forge the blacksmith shop's products, and also plays a key role in Britesmith's food menu, which centers on wood-fired Neapolitan pizzas designed by chef Ross Warhol of Oliver's renown. Another of his creations quickly earned cult-favorite status: the Korean cheesesteak.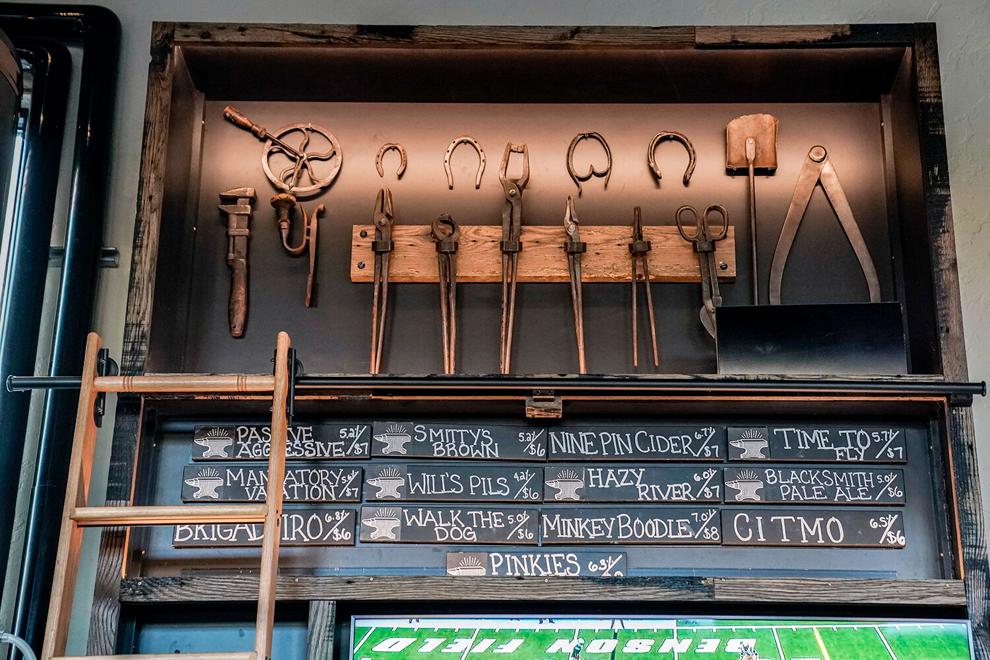 Britesmith has an expansive beer garden facing Ellicott Creek that features a Chestnut tree growing behind its outdoor bar. And underground pipes from the brewery pump its nearly dozen different beers directly into its taproom. For Schutte, providing the village he grew up in with an amenity it never had before is a meaningful endeavor.
"We work here. We live here. We play here," Schutte said. "It's home."
---
Plot your visit
---
This feature is part of a shop local series inspired by It's Our Job and the mantra: Put your money where your heart is.
Buffalo Magazine is proud to support this campaign by Buffalo Niagara Partnership to keep Western New York's economy bright and vital. Find updates from Williamsville businesses, along with many others throughout the region, in the It's Our Job: Shop Local Updates directory.