Our region boasts an impressive selection of museums. And you know what that means? That's right: gift shops!
These include the biggies, like The Buffalo History Museum, Albright-Knox Art Gallery (sadly closed for a few years during its major expansion and renovation project) and the Burchfield Penney Art Center. But don't leave out the retail setups at smaller institutes, too, like the Roycroft Campus and Martin House.
You can often find things here you can't anywhere else, from works by local artists to lots of Buffalo-centric options. And, when you're looking for just the right gifts (for others or yourself!), the items they carry can be meaningful reminders of a visit there, or simply just the right gift to meet the interests or needs of a recipient.
Museum gift shops have a mission to represent the organizations they are part of with appropriate products. They're most often stocked to iterate whatever the prevailing message is of the organization; and in addition to a multitude of gifts, you'll find items bearing the logo or tagline of the institution as well.
Purchases made at museum shops also go to the institute's bottom line—helping to fund the places you know and love. They are usually non-profits, after all. Most places don't charge admission to visit their gift shop, so when you arrive and pass the front desk, simply say, "I'm just here for the shop!" They'll be delighted to have you.
At an art museum, you'll rightfully find the focus on art, artist- and craftsperson-made jewelry, design, art-related items like books and exhibit-related posters, as well as apparel and paraphernalia like T-shirts, hats, posters, postcards and books.
The Burchfield Penney shop was given a spacious spot when the museum constructed its $33 million, 84,000-square-foot building in 2008. The shop touts the gallery's celebration of "Buffalo, Western New York and Charles E. Burchfield"—Burchfield, of course, being the well-known namesake American watercolorist who spent most of his life and career in Western New York.
Featuring prints of Burchfield's masterpieces, many of which are nature-inspired, the store also offers Burchfield-themed cards, scarves and handmade jewelry. Gifts for kids include puzzles (around $15) and art supplies—we love the mini-watercolor palette ($9.95) that would make a perfect stocking stuffer for artists of any age. They also carry adorable stuffed animals by New Hampshire–based Yogibo ($22-$150). Books to inspire include Alberto Rey's "Extinct Bird Project" ($65). Jewelry by artists including Myung Urso and Lydia Martin will proclaim the wearer's artsy taste.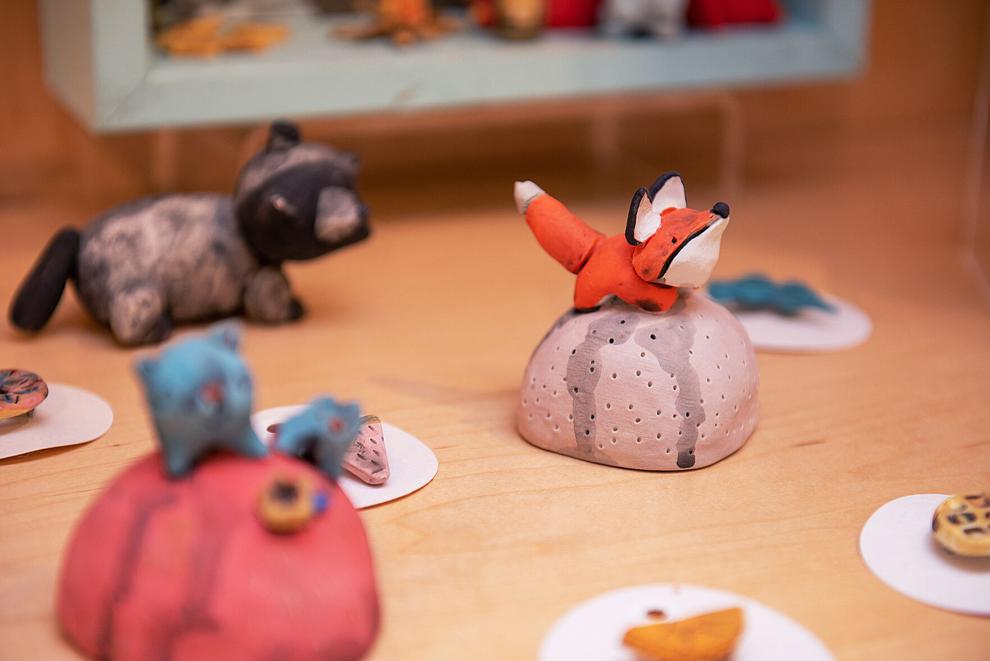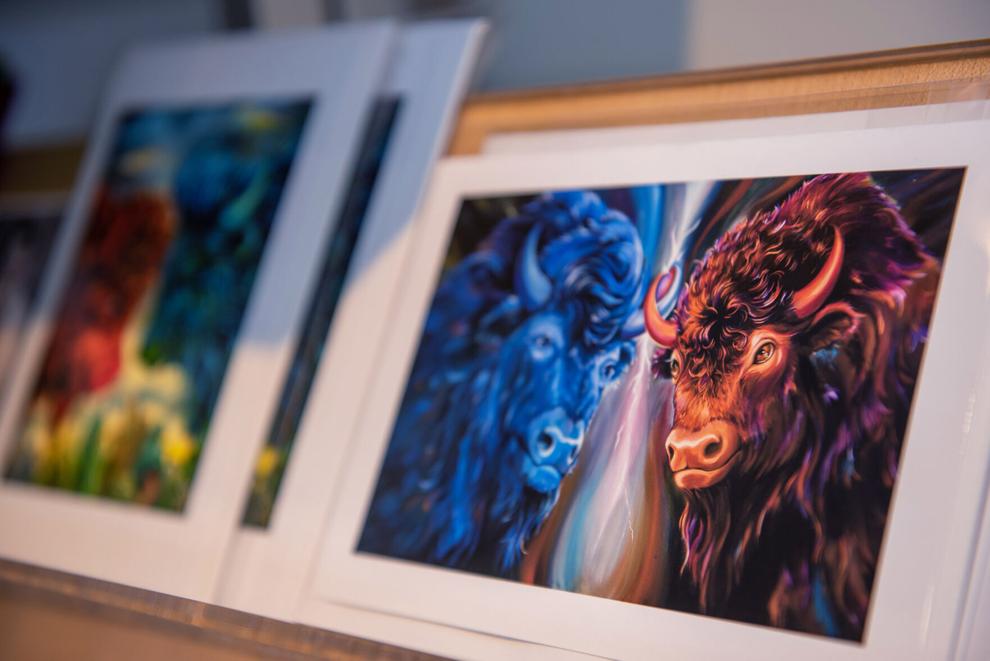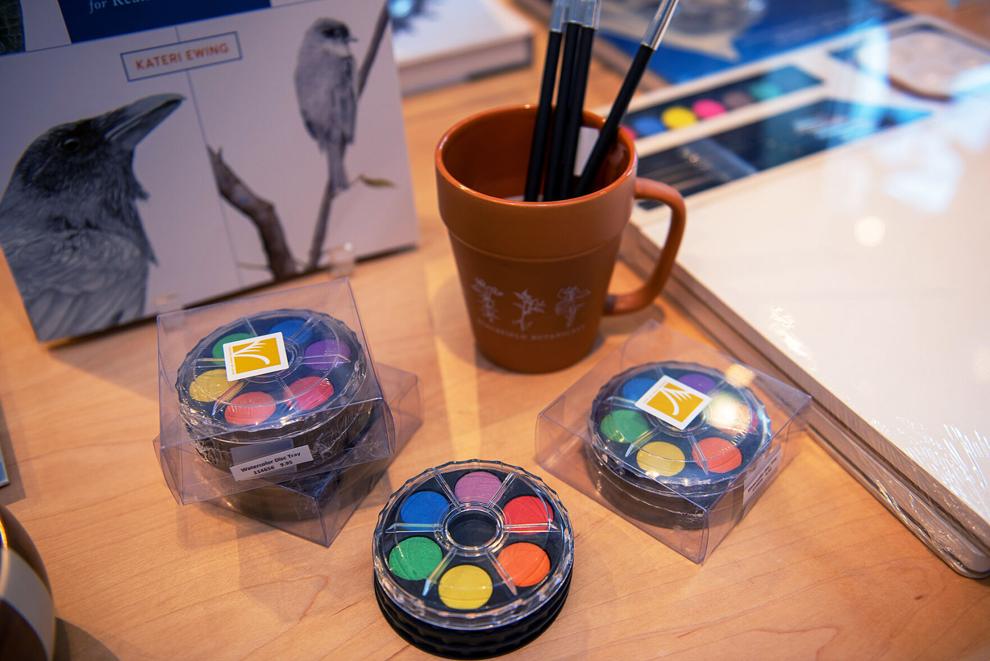 At Frank Lloyd Wright's Martin House, it's all FLW all the time, where household and decorative items are stamped, imprinted or shaped in the master architect's signature patterns and influences. With a huge range of items, the serene shop is located to the rear of the main entrance to the house. Follow the signs to walk up the newly renovated path, make a right and there you are.
Their throw pillows in a variety of prints ($39.95) make a nice statement. The selection of books is well-curated to reflect visitors' potential interests, from those on architecture in general and Wright in particular to a smallish tome on growing botanicals to make cocktails (recipes included, $19.99).
With all kinds of decorative items—welcome signs, house numbers, clocks, chess sets and even some small furniture pieces—you could really go all in on the FLW Arts and Crafts theme. A unique selection for kids includes books and craft-y/science kits like an architecture set ($20.99). Martin House–branded items hold a lot of appeal, and include a nice selection of t-shirts, hoodies and a tote bag ($20). There's Wright-imprinted glassware, socks and scarves.
Pottery in a range of materials and styles is gorgeous and would add a lot to the right mantel, shelf or coffee table. Some of our favorite go-to gifts are Frank Lloyd Wright-themed trivets—and check out the set of four coasters ($20). Icing on the cake: you can even get Wright wrapping paper! ($6.99)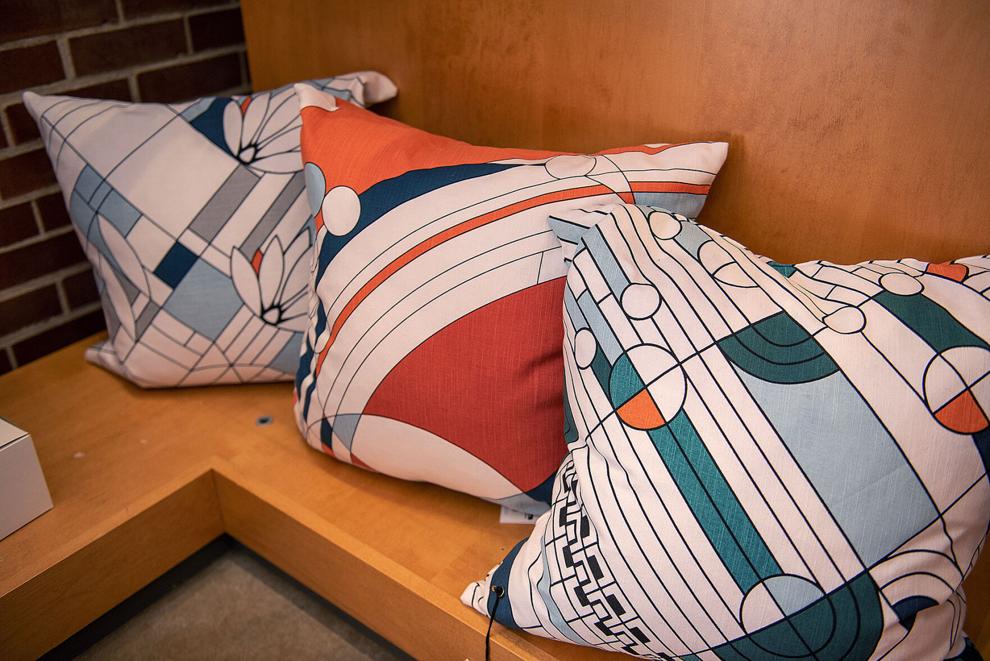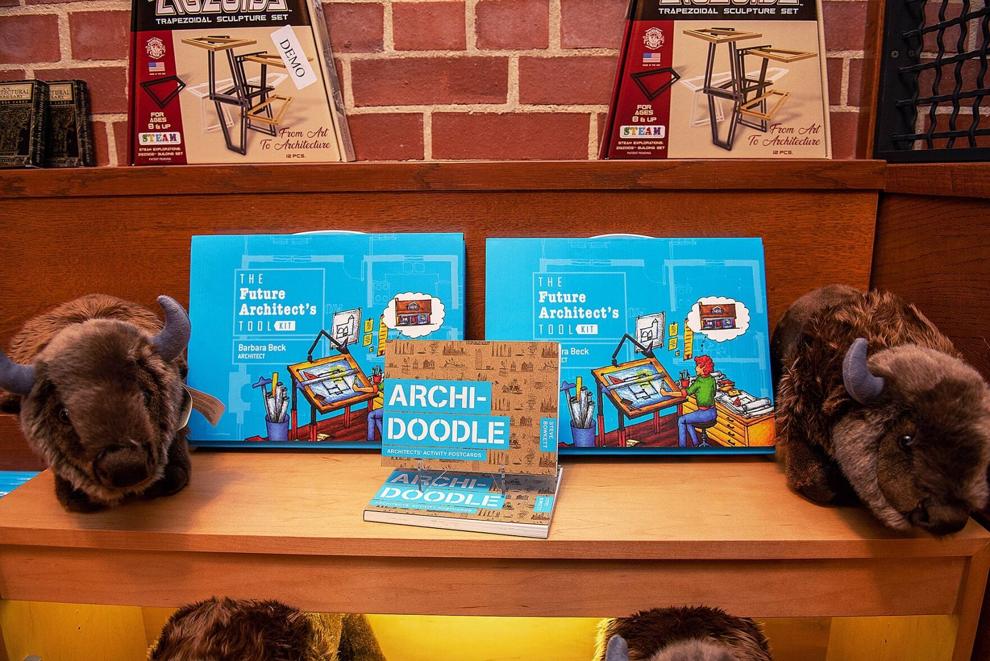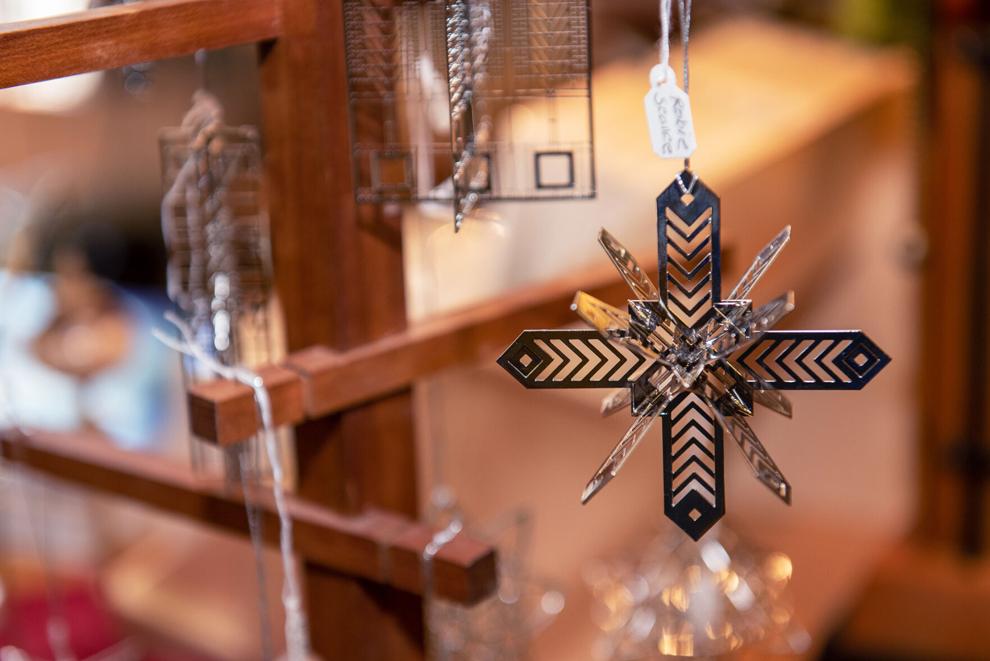 The Buffalo History Museum shop is a wonderful hodge-podge of toys, curiosities, decorative items and apparel. Particularly known for its deep selection of historic and Buffalo related books, they are displayed by category, which include wars, black history, presidents, the Erie Canal and the catchall "local interest." One that caught our eye was "The Glory Days of Buffalo Shopping" ($19.99). Mugs are always a great gift, and they are ubiquitous here.
According to staff members, the most popular items are the Spirit of Niagara poster ($14) and the 1999 novel by Lauren Belfer, "City of Light," ($16) that's set in Buffalo during preparations for the Pan-American Exposition. A whole wall is given to stuff for kids, from books and games to puzzles and toys, both old-fashioned and new-fangled. Fun greeting cards in the shape of historical figures come with stickers of the person's famous sayings ($3.99).
The Roycroft Campus owns and operates the Copper Shop Gallery, featuring work made by over 100 local, national and international artisans, plus gifts and home decor inspired by the Roycrofters, Frank Lloyd Wright and the Arts and Crafts movement. It's all infused with the spirit of the Roycroft community. Roycroft was founded in 1895 by Elbert Hubbard in East Aurora; it was made up of craft workers and artists and was a formative part of the American Arts and Crafts movement. The tradition of the Roycrofters is based on the premise of working with the head, heart and hands.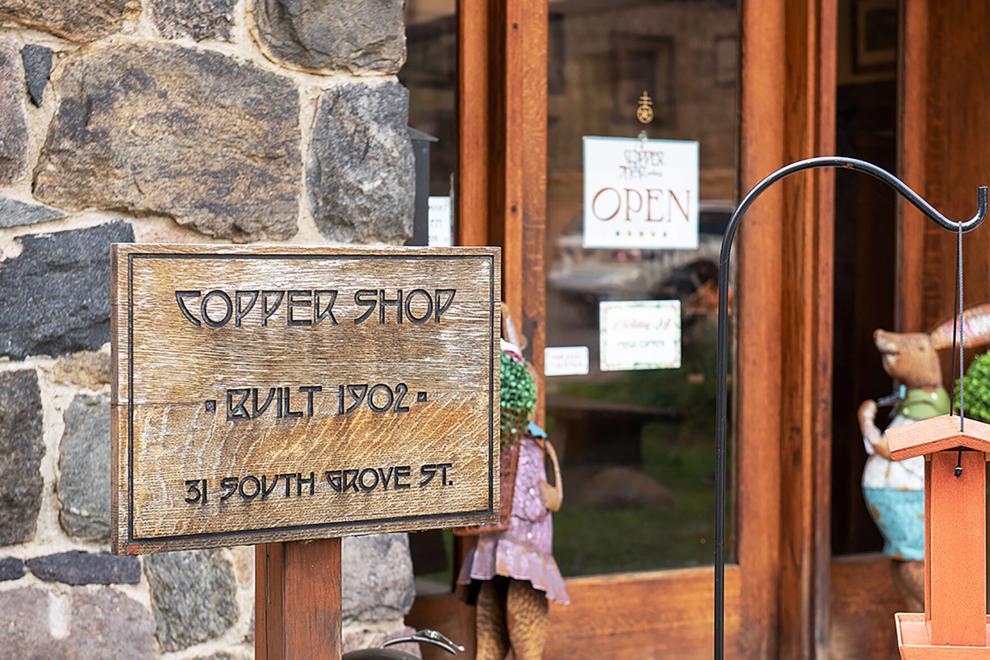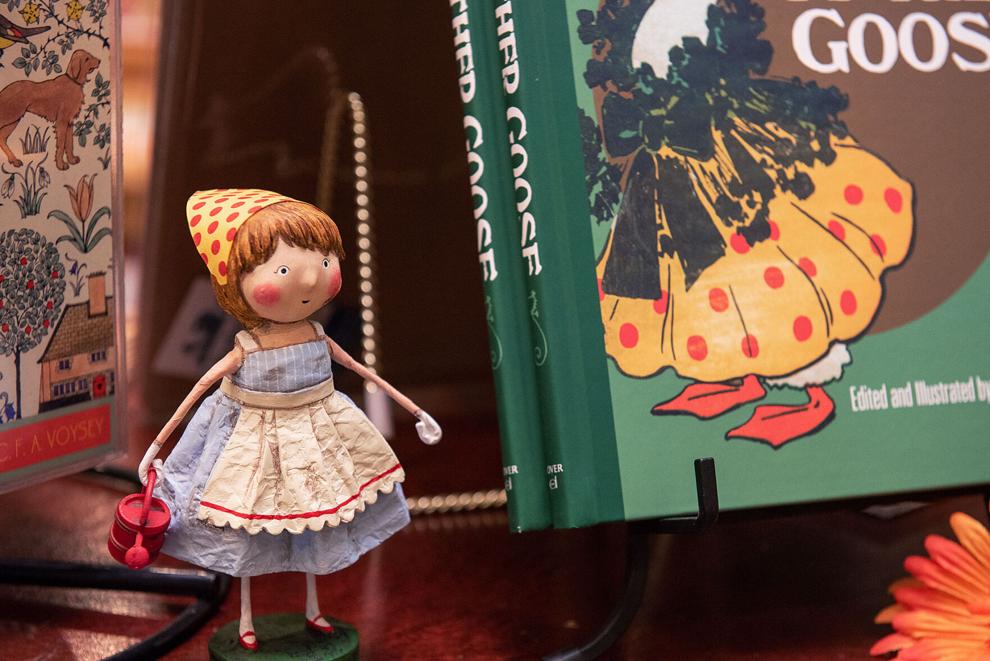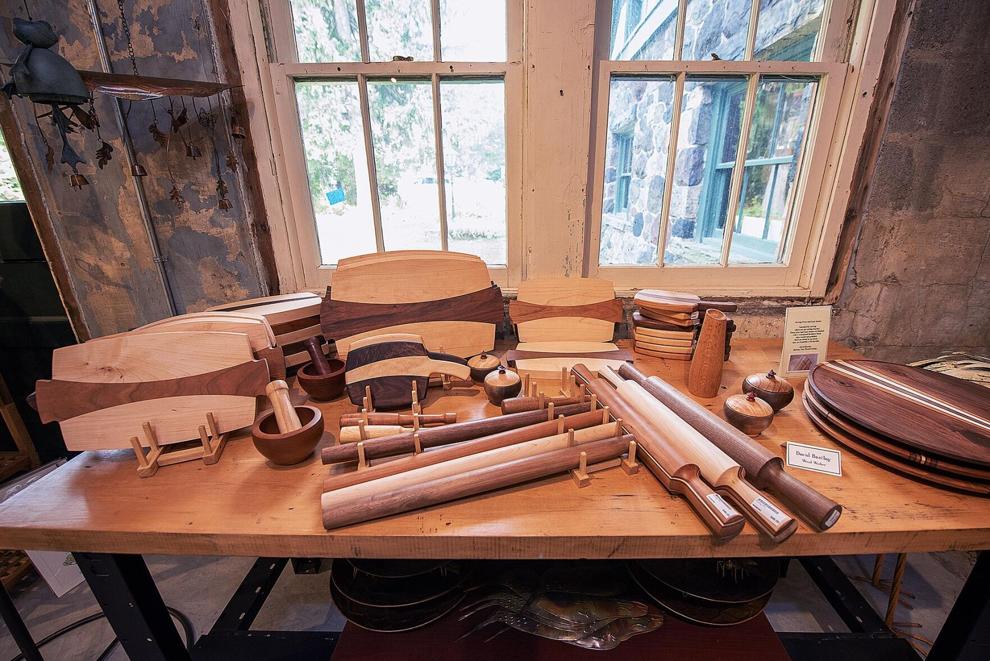 The gallery, located in an original 1902 Roycroft Campus building, carries handmade work in wood, metal, glass and ceramics, as well as handmade prints, paintings, wearable art and jewelry. They're also stocked with gift items, stationery and periodicals and books—an extensive selection ranging from the history of the Roycroft Campus, the Arts and Crafts movement and architecture in general.
Cast bronze tiles by renowned sculptor Timothy Schmalz ($49) feature some of the Roycroft mottoes to inspire any home or office. Classic t-shirts ($20.95) and hooded sweatshirts (around $50) proclaim the wearer's affinity for all things Roycroft. How about a handsome stainless-steel flask ($28) with the Roycroft orb carved in? From a cheery red Christmas ornament ($13) to a Roycroft cheese-serving set ($49), there are many intriguing gift items available.
Explore and More: The Ralph C. Wilson, Jr. Children's Museum, decided to focus all their attention on their museum experience, and while they do have a shop, it's run by an outside vendor—The BFLO Store. A Western New York–based, Buffalo-themed retailer, the shop specializes in home and office decor, jewelry, apparel and gifts. Working with local businesses, this purveyor is a tireless promoter of Buffalo, with products for many ages and interests.
The gray BFLO 716 polka-dot baby onesie ($19.99) is pretty cute, and a little brown stuffed plush buffalo ($19.99) will play well with any kid's menagerie. They've got t-shirts and hoodies proclaiming themed Buffalove (Irish, Polish, pride, sports, etc., $19.99 to $49 and up). A set of coasters with vintage photos of Buffalo locations makes a nice gift for someone who lives here, or for the expat in your life ($5.99). Buffalo bangle bracelet? Yup. ($29.99) Buffalo knit pom-pom beanie? You bet! ($29.99).
So, this year, when it's time to shop, shop local, shop artsy, shop historical, shop architectural. You'll be showing your own version of Buffalove and supporting some great organizations along the way.
More museums for great gifting
Never mind boutique, the zoo's "Zootique" is a dedicated 300-square-foot shop designed to entice you with a selection of unique and educational items, including toys, games, plush animals, logo apparel, jewelry and souvenirs. You can also shop the seasonally available Arctic-themed shop inside the Arctic Edge Exhibit Interpretive Center. Buffalo Zoo members receive discounts at zoo retail locations.
Buffalo and Erie County Botanical Gardens
The Botanical Gardens' shop stocks a nice array of gardening books, tools and decor, as well as a selection of items by local artists often connected to or expressing nature. Check out educational toys, handcrafted jewelry and more. The inventory changes frequently. Botanical Gardens' members receive 10% off all gift shop purchases.
As expected, you'll find a range of educational and science-y gifts for kids and grown-ups alike. Items that support popular exhibits are available, and museum branded items like t-shirts, hats, totes and more make this a compelling destination for the science lovers in your life.
After you've explored the mansion and history about young Vice President Theodore Roosevelt's hasty swearing-in after the assassination of President William McKinley in Buffalo, check out the museum shop. Items include a wide array of TR-themed gift items and mementos of your visit, including books, toys, games, clothing, jewelry, accessories and home decor.