Sharing mom's way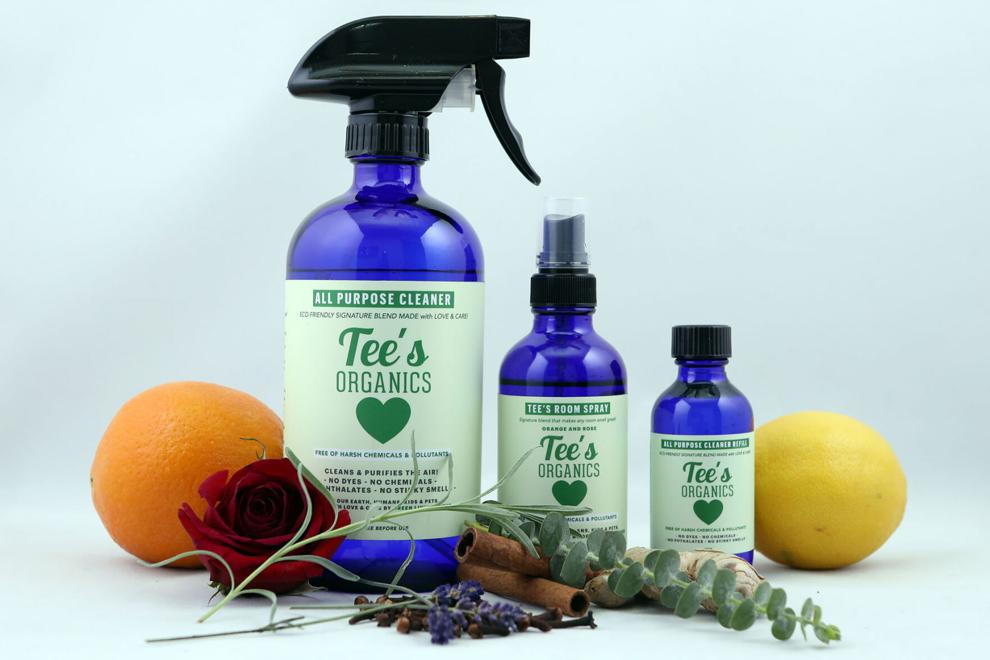 Therese "Tee" Forton-Barnes' mother served organic, farm-to-table meals decades before it became in vogue. She also insisted on using homemade cleaning supplies, creating her own along with using baking soda and vinegar to clean windows, tabletops and more.
Tee's Organics, which Forton-Barnes founded in 2020, is rooted in the inspiration of her upbringing—offering a lineup of organic cleaning supplies without the toxic chemicals typically found in commercial products.
Similar to the homegrown cleaning supplies of her youth, Tee's Organics products are made of only natural ingredients. The all-purpose cleaner includes water, vinegar and seven different essential oils that have anti-bacterial, anti-fungal and anti-septic properties.
"They come in blue cobalt glass bottles that are also refillable and reusable," Forton-Barnes says. "Eco-friendly products not only reduce air and water pollution but also help fight ozone depletion and climate change."
Tee's Organics plans to launch new products in the coming year, including a bug spray.
Upgrading a beauty staple
A nail polish remover that's non-toxic and smells like lavender—or orange, mint, bubble gum or nothing at all. That's the discovery that launched EXO Supply, a woman-owned manufacturer of eco-friendly health and beauty products.
"We pride ourselves on using domestic and locally sourced ingredients and materials to create safer products that actually work," says Founder Elyse Robinson Mazurkiewicz.
Sister company to her father's business, Griffin Chemical Co., EXO Supply was born while Mazurkiewicz and her father were developing a product to remove ink. After determining their organic solution removed nail polish, they collaborated with chemists and a lab to launch EXO Supply in 2014.
"Our nail polish remover is truly nontoxic and made with gentle ingredients that melt nail polish," Mazurkiewicz said. "It is available in various scents, smells beautiful and creates a nice and refreshing experience in taking off nail polish."
Pure Remover organic nail polish remover, which comes in liquid and wipes, is sold nationwide at Sally Beauty stores as well as Stop 'N Shops, local spas and salons. All of the company's products are nontoxic, cruelty free and made with six ingredients or less.
Creating with Mother Nature's palette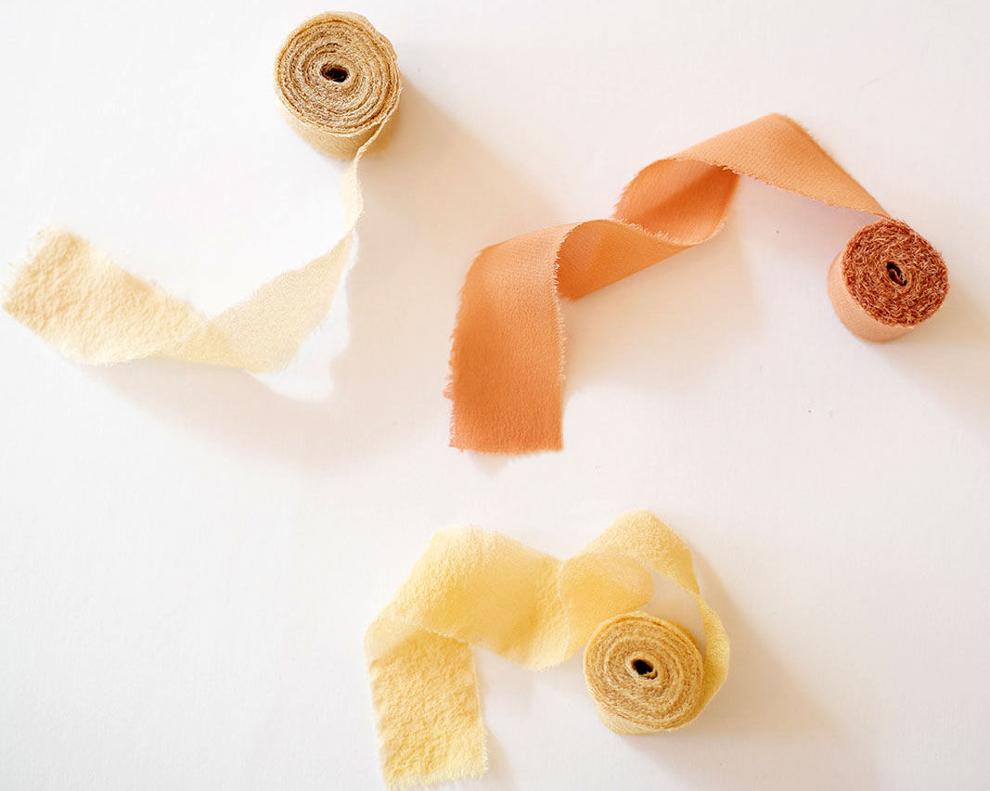 Britney Kujawa's handcrafted raw-edge ribbons are an ode to nature. From her kitchen in Hamburg, she dyes synthetic-free textiles using a resourceful collection of hue-imbuing elements.
"Our products have been dyed with colors extracted exclusively from natural elements. Shifting seasons create endless pigments that are infused into quality textiles in small batches," says Kujawa, who founded Native Ribbon Co. in 2019. "The result is a unique and beautiful product that sustainably connects us to nature."
Whether it is a purple bearded iris from her garden, or some goldenrod found by the shores of Lake Erie, Kujawa looks to the environment around her to source her dyes. She uses flowers and herbs as well as food waste and food scraps to color textiles, often favoring silk.
"Last week, I used avocado, onion and pomegranate skins. There is an interesting range of items you can extract color from," Kujawa says. "Synthetic dyes are harsh and made up from chemicals that a lot of people have allergies to. I use things that are foraged from outside and that florists use too, which is a cool process and a lot more sustainable."
In addition to hand-ripped ribbons used by florists for weddings, Native Ribbon Co. also sells table runners, napkins and scrunchies. Kujawa says the secret to her success is creating small batches. She hopes to open a studio in her backyard later this year.