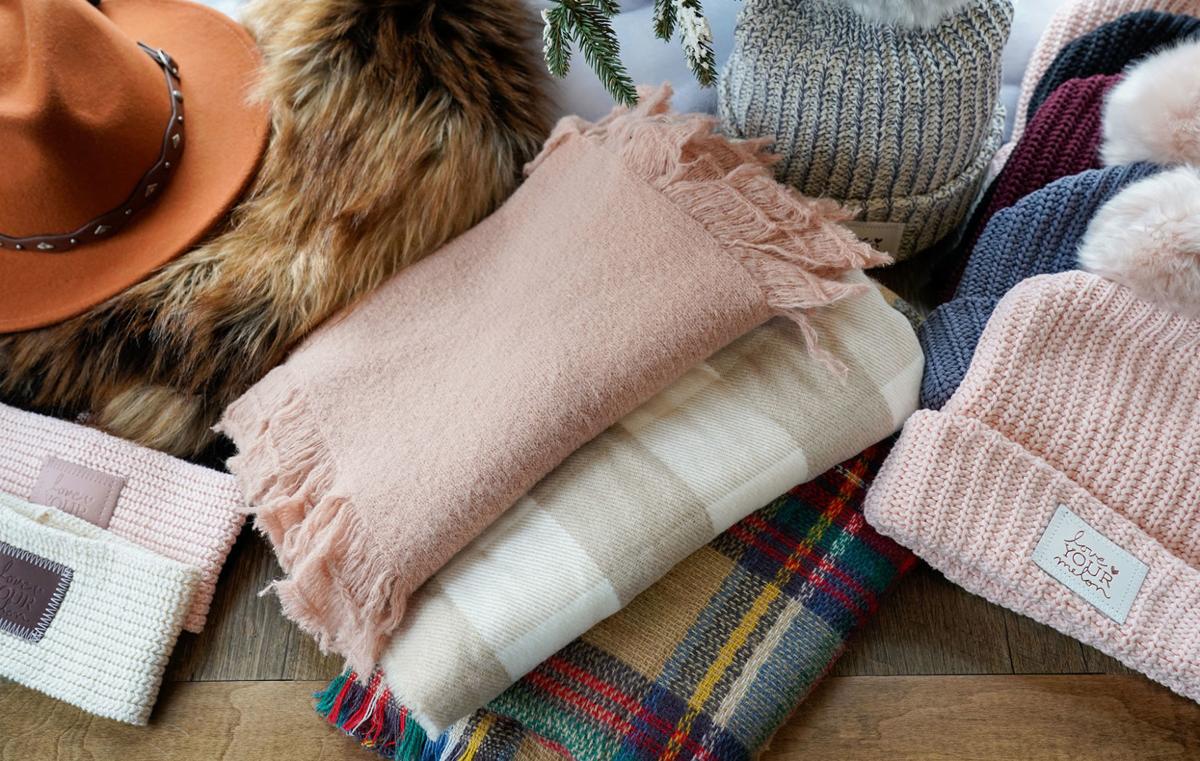 As the holiday season winds down and the infamous Buffalo winter ramps up, we have one wardrobe essential top of mind—the scarf. So we went searching for the ones we couldn't help but bundle up in.
---
Walk into Beulah's General Store on a frigid winter day and you won't find farm-fresh eggs for sale. Instead, you'll find yourself immersed in what Heather Sprague, the dreamer behind this beloved corner store, describes as a true general store with an urban spin.
Cozy scarves, pom-pom hats and gifts for every season line the walls, shelves and tables—Heather looks high and low to find quality materials that are both fashion-forward and functional. And tucked among the wintery accessories we spotted our favorite find: a cashmere scarf blend that stretches long enough for ample wrapping (or not!) complete with perfectly imperfect fringe.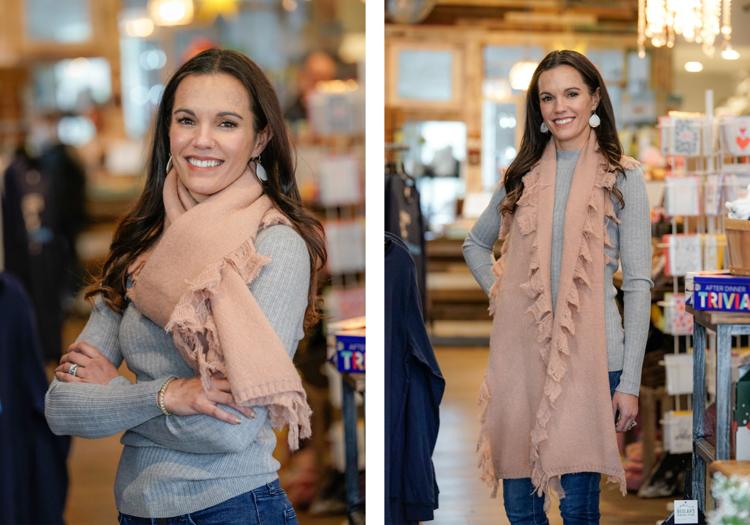 This scarf is a must for us for a few reasons: It's kind to our wallets (at $24), essential for sub-zero nights and, most notably, is a purchase you can feel good about gifting yourself. Look By M donates a portion of their inventory to hospitals and local churches in their home base of NYC.
"Almost every item in my store has a special meaning or a story and that's how it landed on our shelves," says Heather. "We want our customers to know that their purchase has meaning both to me as a business owner but also to an artisan somewhere around the world and in some cases right here close to home."
Colors: Charcoal, blush & ivory
What you're wearing: A mix of cashmere, wool and viscose
Why we love it: The trifecta of color palette, price and, of course, the cause
A note: With new inventory coming in every week, what's in-stock one day might be gone the next. But there's one thing we know for sure: for every piece of inventory that sells out, a new piece with a unique story will take its place.
---
More spots to warm your wardrobe
662 Main St., East Aurora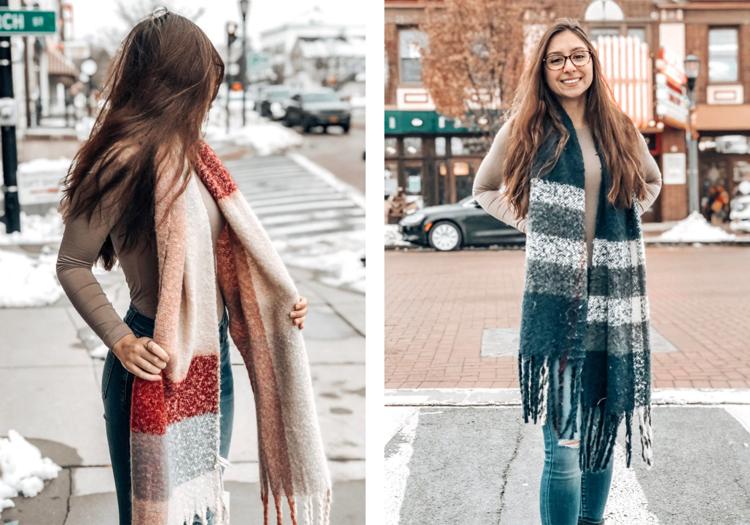 Another must-browse on Main Street, it's one of three local stores owned by Rachele Pfister (the other two: Bella Casa and Too Doors Down). Step inside and immediately feel right at home thanks to intentional touches like cozy chairs that infuse Head Over Heels with a comfortable atmosphere. You'll find a large selection of quality scarves that won't bust your budget, with options priced between $20-$25 that always reflect the latest trends. With new scarves arriving every week, you'll be sure to find some variation of bold animal prints or Buffalo plaid lining the shelves—two styles that Rachele says are favorites this year.
798 Elmwood Ave., Buffalo plus 4125 N Buffalo St., Orchard Park, and Walden Galleria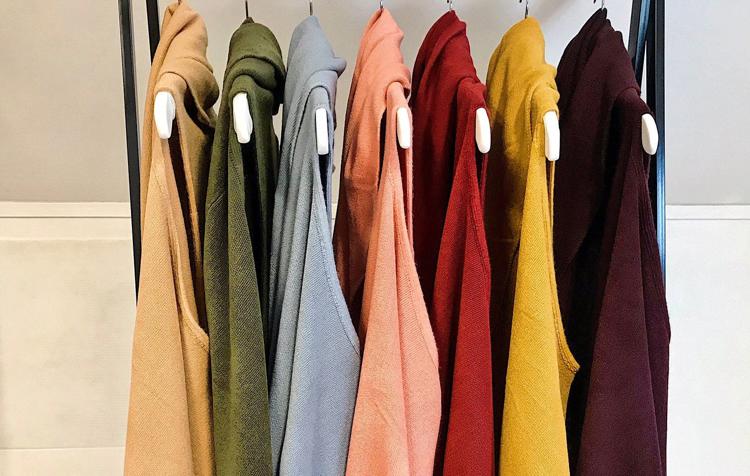 If you're not sure what kind of scarf to add to your wardrobe this winter and don't have the time to stop by every store in the 716, consider their Elmwood location your one-stop-shop. Enter the corner street shop and you'll be overwhelmed by the many accessories, stocked exclusively to keep you warm and stylish. For a scarf that lends itself to versatility, ask one of the employees to show you the eight different ways to wear The Favorite Wrap—but the possibilities are endless. For those looking for a scarf that takes only one shape, venture upstairs to find a long table covered with piles of options (quite literally!) organized by shape, featuring every pattern and color in a scarf lover's dream.
Part home decor, part must-have wardrobe additions, this sister-owned store has a variety of colorful and preppy scarves to carry you through many winters to come—especially if you're in the market for plaid this season. Even better, for those of us who appreciate a good plaid accent but can't commit to it every day, Molly + Kate stocks a scarf that boasts the best of both worlds: The Joules classic and super-warm scarf, which is plaid on one side and solid on the other. So, if you're feeling plaid one day but want to keep it simple the next, you can!
1382 Hertel Ave., Buffalo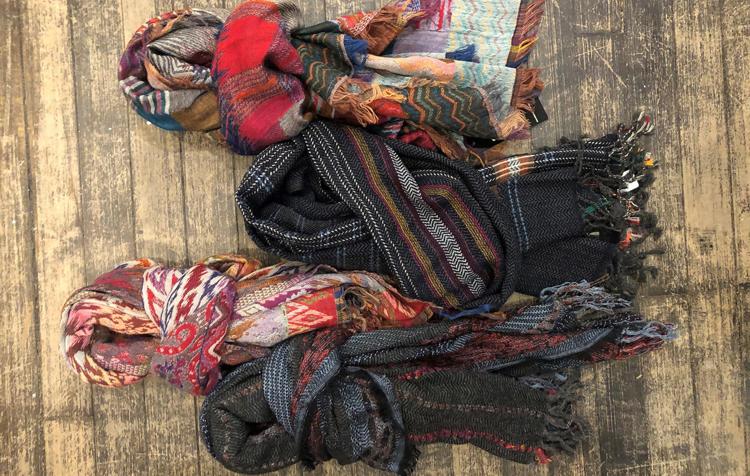 If you're looking for the big-city small boutique feel but could do without the exclusive atmosphere and cringe-worthy price tags, North Buffalo's Modern Nostalgia is your dream come true. In addition to stocking the shelves with items for everyone's budget, owner Brianne Klejdys-Long didn't want to own the stereotypical boutique.
"I wanted it to feel like you were walking into your best friend's home," she says.
Keep in mind that with a small boutique feel comes carefully curated inventory, so don't expect to find hundreds of scarves lining its walls. Instead, find a handful of thoughtfully selected scarves, first tested by Brianne herself before earning a place on the shelf.
Be the first to know
Get local news delivered to your inbox!