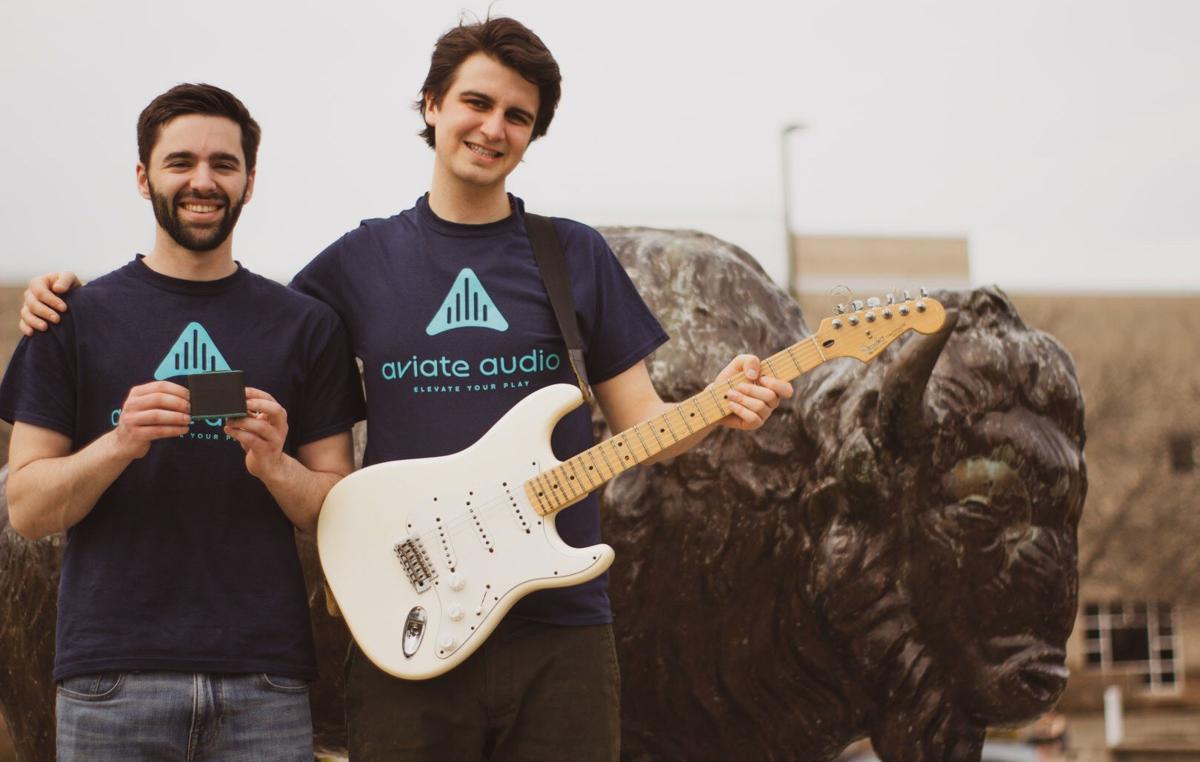 Two college friends on turning a UB senior capstone project into a Buffalo startup that leaves them free to riff.
When did you first pick up a guitar?
Ryan: Sophomore year of high school. I bought a used guitar on Craigslist and had been dying to teach myself to play. The first song I learned was "(I Can't Get No) Satisfaction" by The Rolling Stones.
Shane: In middle school after being inspired by the student musicians in the movie "School of Rock." "Little Wing" by Jimi Hendrix was an early favorite song to play.
What inspired you to create Airpatch?
We were always looking for additional control on our instruments and easier access to our own pedals during performances. Airpatch was something we came up with that would solve problems we were experiencing while playing shows in Buffalo, and also an expressive tool that gave us more out of our favorite pedals.
How does it change the way you play?
Airpatch gives you access to effects pedals right from your instrument and because of this, it can change how you use your pedals in new creative and expressive ways. With momentary switching options and a simple design, you have a greater degree of precision while using your pedals and opportunities to create new sounds.
You recently debuted Airpatch at one of the largest music trade shows in the world. How'd it go?
NAMM (National Association of Music Merchants) was an incredible experience. We had attended shows before but this was the first time we had a booth and our product out there for everyone to try out. There was a really positive response from the industry and the public. It was always a dream of ours as guitar nerds to be at this show so having some of our industry icons and favorite influencers try our product was surreal.
Musician you'd love to see using Airpatch?
Jack White, Buckethead, Tom Morello
Advice for student entrepreneurs?
Find whatever you are most passionate about and get connected with others who share your passion. Discuss common experiences and use your skills to solve a major problem or add something of value to that industry. Entrepreneurship is really difficult, but if you are doing something you love, the work and determination will come naturally, the success will follow.
Be the first to know
Get local news delivered to your inbox!