It's difficult enough to figure out what to get your friends and family for the holidays, let alone your furry companions. Some even say it's harder when you want to shop local—but we beg to differ. Whether they chew everything you own, love to swipe food off your plate or are just flat-out not interested in anything you give them, local pet retailers are stocked with finds they'll love as much as being with you.
For the non-stop eater
4 oz. tin of chicken wing biscuits, $4.50, Buffalo Barkery
They can't have the real deal but can get close with Buffalo Barkery chicken wing and beef on weck flavored treats. Founded by two sisters-in-law, Maggie and Cheryl Lamparelli, the Barkery whips up handmade treats from nutritious ingredients with the mindset that pets aren't just pets, they are a part of the family.
"When coming up with biscuit recipes we wanted to not only come up with healthy recipes but also ones that played on the cuisine of Buffalo," said the Lamparellis. "Let's face it, Buffalo has the best food and we wanted our pups to be able to enjoy it as well."
For the sweet beggar
3 pack Christmas cutouts, $6, Fetch!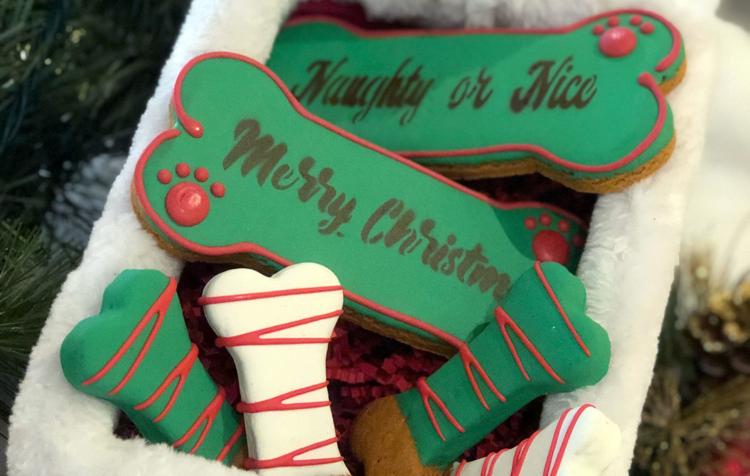 Your pup won't need to resort to licking crumbs off the floor from your cookie baking session (but clearly still will) with Fetch! cutouts made just for them. Started in 2012 after Schnauzer Sargent Pepperoni had his first vet visit, founders Jackie Lovern and John Griveas were inspired to create healthy, playful dog snacks.
"The cutouts are a fun way for us to give your pup something really special," said Griveas. "After all, what's the fun of humanizing our pets if we can't treat them how we like to treat ourselves?"
All the cutouts, which include snowflake and gingerbread men, are made by hand. Sargent Pepperoni's personal favorite Fetch! treat is the Peanut Butter Goodness Dog Treats, made with pure ground peanut butter and free from fillers, chemical preservatives and certified colors.
For the chow downer
Orchard Treats Chicken Snaps, 5oz. for $11.99, 16 oz. for $22.99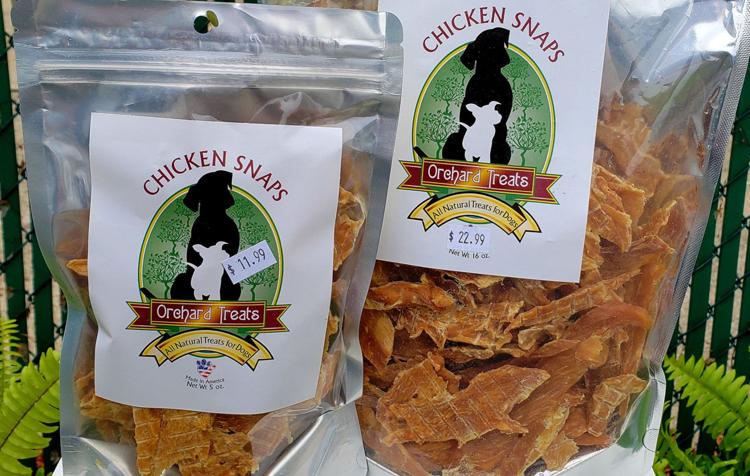 All natural and locally produced right in Orchard Park, Orchard Treats Chicken Snaps are a no-brainer for puppies and adult dogs alike who love to gnaw away. These crisp chicken treats are available in 5 or 16 oz. bags at Elmwood Pet Supplies, a local destination since 1947. (Brother owners John and Tom Higgins bought the store in 1986.)
For the Instagram star
Handmade dog sweater, $39+, Dognanny Originals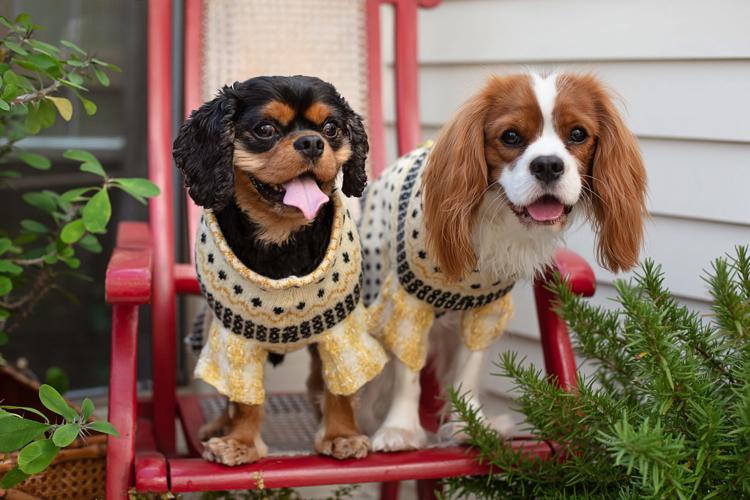 Holiday sweaters aren't just for the humans in the family anymore. Kristen Horn crafts one-of-a-kind sweaters made from upcycled fibers sourced locally from estate sales and thrift shops. Every Dognanny Originals piece is customized to fit your pet, and Horn said some people even give her their old shirts, or ones from a family member, to create an extra-special piece for their fur baby.
Horn's own dogs model for her Etsy shop—and love wearing anything she makes. "When they see me grab a sweater, they run right over to me!" Horn says.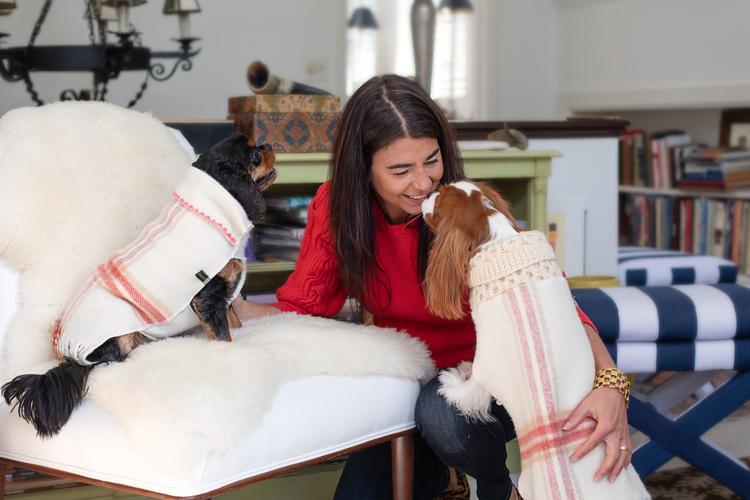 For the accessory snob
Holiday dog collars, $16, Doggie Stylz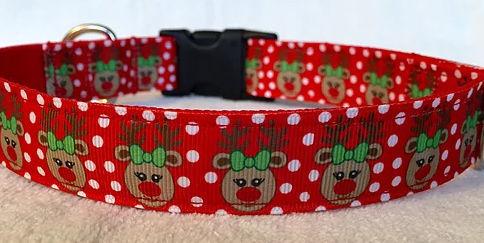 When Mariette Hojczyk couldn't find a collar she liked for her newly adopted dog, Roxy, her daughter suggested she should make her own. All Doggie Stylz standard collars are 1-inch wide, adjustable and made with heavyweight polypropylene webbing for ultimate durability. There are endless styles to choose from, like this one to get your dog jingle bell rocking, plus the ability to customize so you won't end up stuck in the search like Hojczyk.
For the toy hater
Holiday Field Mouse toy, $10.99, Buddy and Friends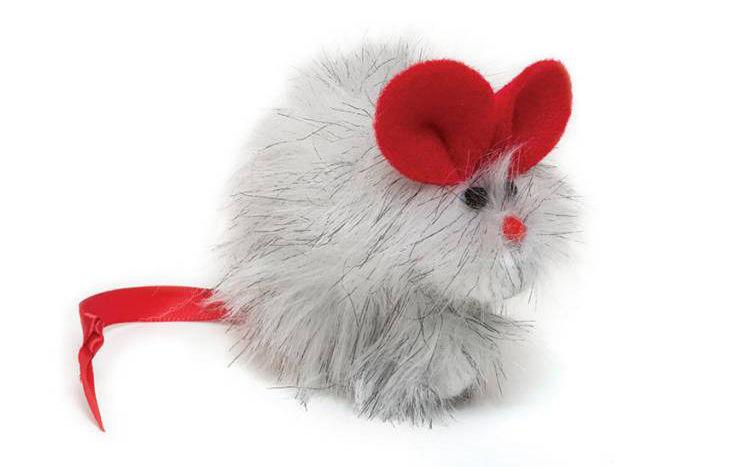 Laser mouse might not get them going, but catnip sure will. With its red ears and tail, your cat won't be able to resist batting around this holiday mouse stuffed with organic catnip—and a bell—from Buddy and Friends. Started as a homemade dog collar business, Buddy and Friends grew into a pet shop with owner Karen Lucca's hope of creating a way to generate funds for rescues, both local and national. Coined after her German Shepard/Ridgeback mix rescue named Buddy, the store offers a wide selection of unique and made-in-the-U.S. products for all kinds of animals (even horses).
For the sleep-all-dayer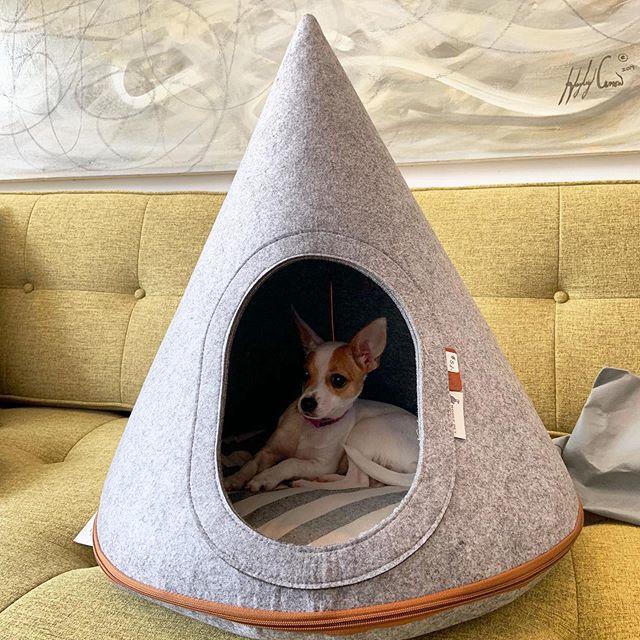 With its arch opening and comfy cushioning, this pet cave will instantly become the new go-to spot for your cat or dog. Ró owner Hayley Carrow-Janecki curates every item in her shop to help transform your home into a haven of comfort and beauty—and your pet is no expectation. Don't worry about all the fur that will inevitably clump up inside: The cave unzips and is machine washable.
For the benevolent buddy
Cat and dog tags, $10, BrewDogs and FeWines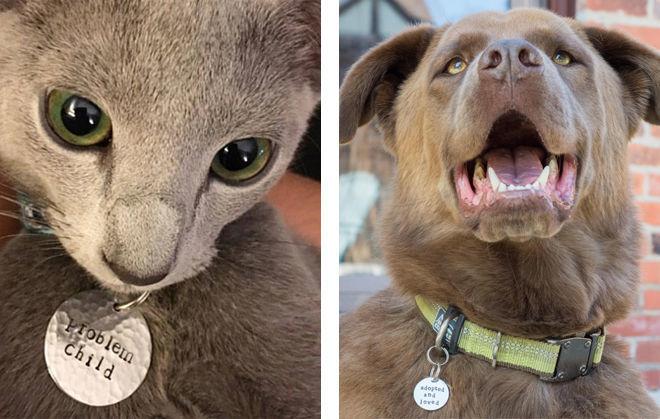 Emblazoned with quirky quips like "I'm the favorite" and "momma's boy," these stamped pet tags not only add sass to any collar, but also help other pets find their forever homes. BrewDogs & FeWines donate 10 percent of every purchase to the local rescue group of your choice (pick from their list of participants at checkout)—or 25 percent to the featured Rescue of the Month.
Tags are available online with a local pickup option at 753 Parkhurst Blvd., Tonawanda.
---
For the pet-crazy human
Tiny Buffalo Designs Co., $50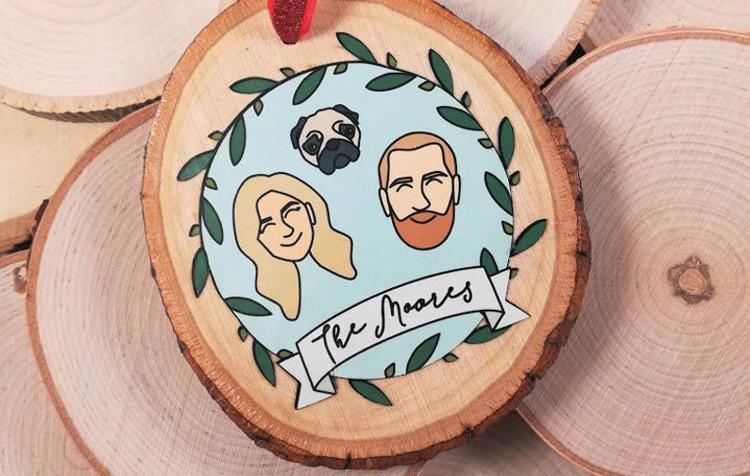 What's better than seeing your family—complete with your pets—hanging on your tree? Send Tiny Buffalo Designs Co. your favorite picture of you and your crew head-on and receive the cutest hand illustrated portrait, mounted on a 3.5-inch-round wood slice. You can fit up to four figure heads on an ornament and add customizable text.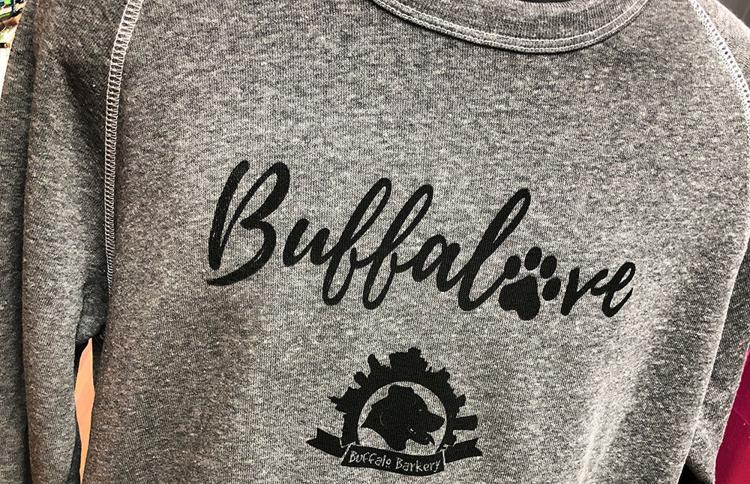 If you needed an excuse to add another cozy layer to your wardrobe, all proceeds from this oh-so-soft sweatshirt benefit the City of Buffalo Animal Shelter.
"It only made sense to us to help the homeless cats and dogs that find themselves in the City of Buffalo Animal Shelter," the Lamparellis said. "It started with us donating proceeds from certain (products) we make. Then we approached another Buffalo business owner, Carrie Rinehart of Rusterior, with our idea for T-shirts."
From there, the partnership took off and the for-charity line has evolved to include sweatshirts, tank tops, hats and more. All items are unisex, making them perfect for any pet lover.
Custom pet portrait necklace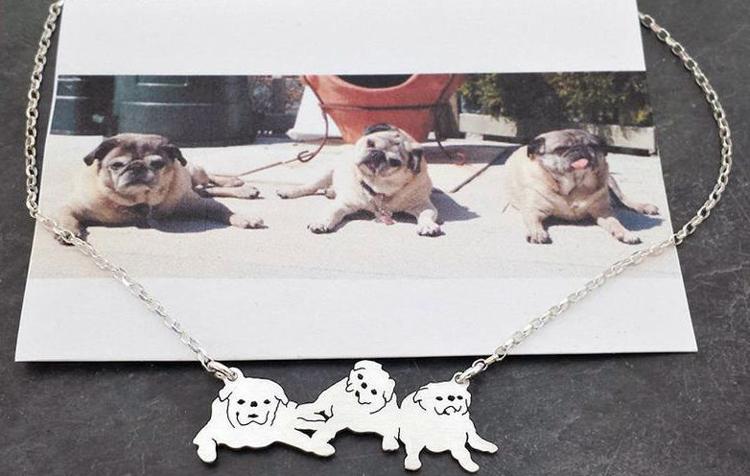 Ridiculously detailed and crafted in the exact pose of your pet, these solid sterling silver necklaces come in 16, 18 or 20-inch lengths with different chain options. Whether you want to use a pic of your cat belly up or one of your dogs with their paws folded on top of each other, DiBAdog will capture every single important detail.
Be the first to know
Get local news delivered to your inbox!