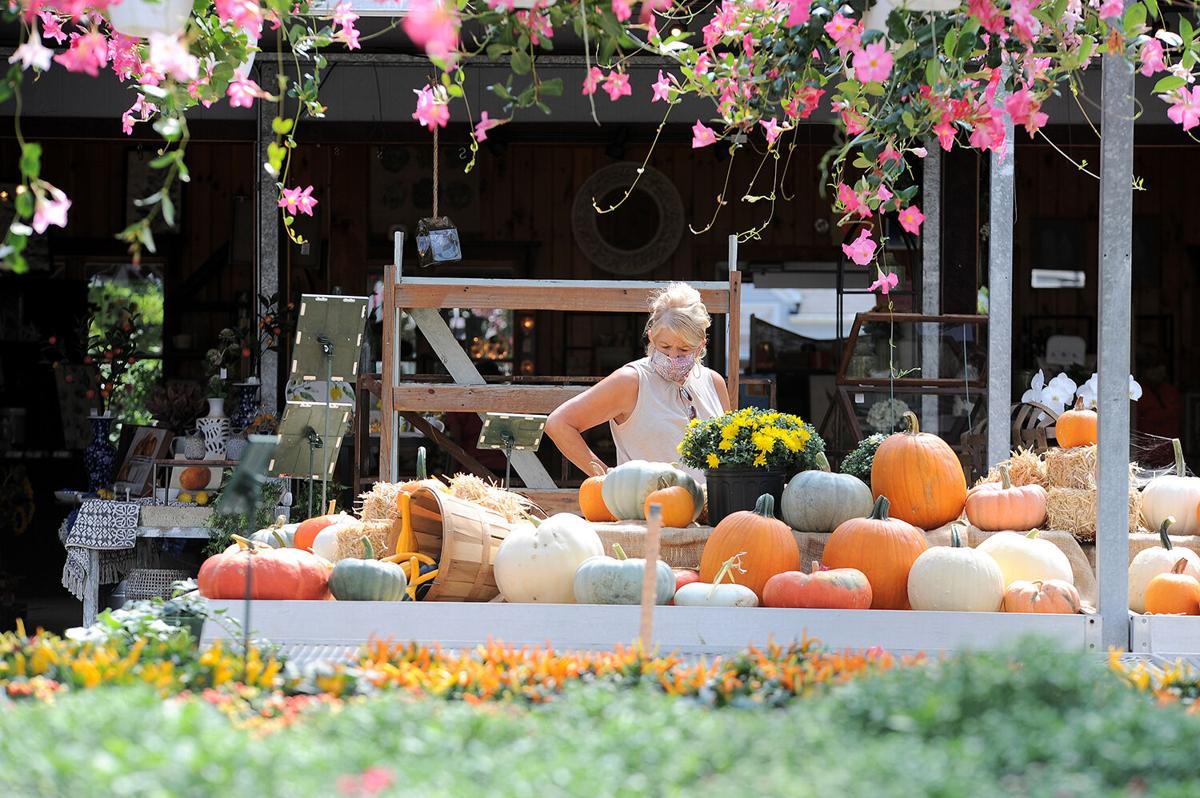 This feature is part of a shop local series inspired by It's Our Job and the mantra: Put your money where your heart is.
Buffalo Magazine is proud to support this campaign by Buffalo Niagara Partnership to keep Western New York's economy bright and vital.
---
Nestled in between Lake Erie and the rolling Boston Hills is one of the most charming, walkable business districts in Western New York: the Village of Hamburg.
This community of 9,400 boasts block after block of restaurants, boutiques, cafes and bars. There's the 95-year-old Palace Theatre, which continues to sell popcorn and concessions to-go on the weekends during the pandemic; Mammoser's Tavern, whose specially sauced wings have drawn crowds for decades; and the beautifully restored space where The Grange Community Kitchen delights diners.
Also tucked among the village's several traffic circles are a host of family owned retailers whose offerings and reputation for service make an afternoon excursion here worth the drive. Here are three to seek out.
Main + Downing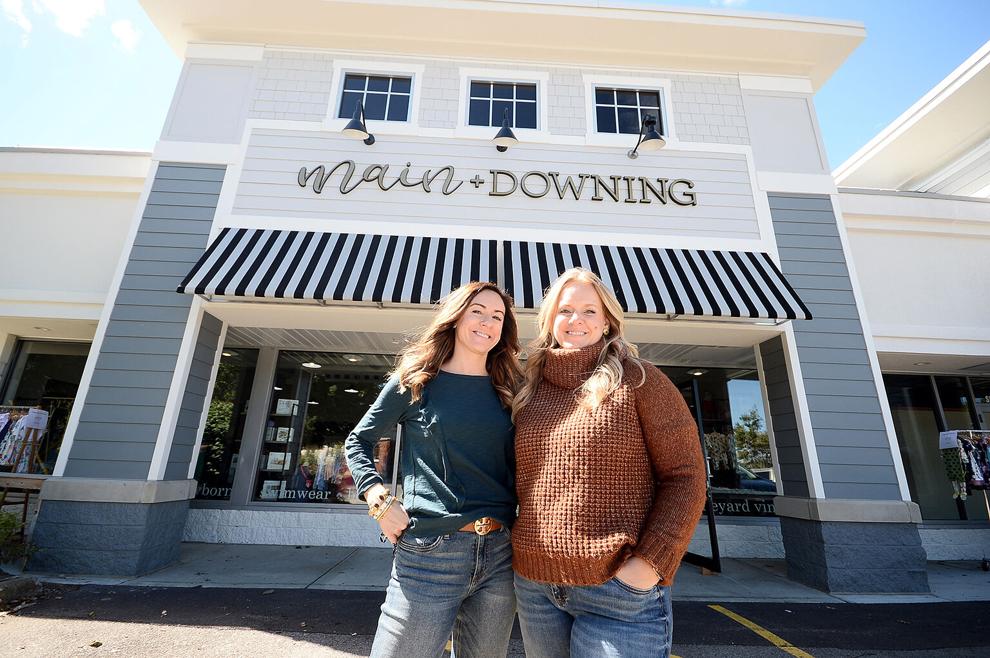 Growing up, sisters Molly Sowinski and Kate Violante couldn't have imagined going into business together.
Molly was the organized one, and Kate the free spirit. Their differences and their closeness in age (only two years apart) led to typical sibling rivalry. But after Kate moved away from Western New York, absence made the heart grow fonder—and the sisters realized their differences actually complemented each other well for opening a shop.
"Even when we told our parents we were doing this, they said 'That's not a good idea,'" Sowinski said. "We've always been opposites, but it works because we cover both ends of the spectrum…I honestly couldn't imagine doing it with anyone else."
The two now view themselves as inseparable after Violante moved back to Western New York and they opened their first Hamburg boutique, Molly + Kate, in 2017, followed by Main + Downing last summer.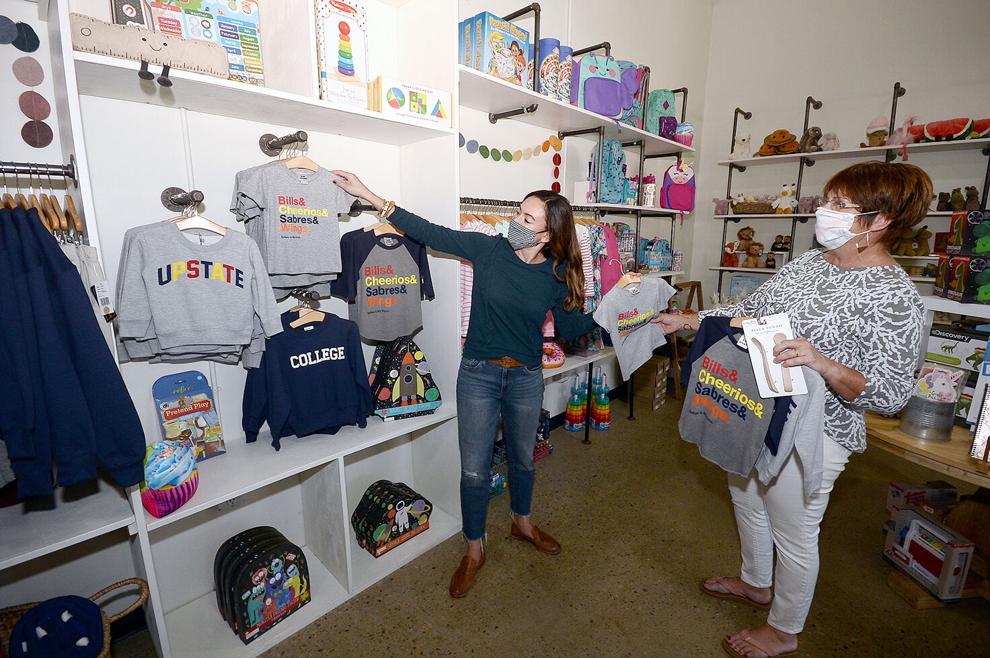 Main + Downing, a reference to Downing Street in South Buffalo where the pair grew up, specializes in baby and children's apparel and toys, from clothing lines like Vineyard Vines, Beaufort Bonnett and Kickee Pants to a number of puzzles, arts-and-crafts products and other screen-free activities. The 1,000-square-foot shop features everything from burp cloths and swaddle blankets to Buffalo-themed children's clothing.
The sisters saw an opportunity for a locally owned children's store after watching national chains like Babies "R" Us exit the Buffalo market. While Main + Downing had successfully pivoted to online ordering during the pandemic, the sisters were excited to reopen the store this summer—as nothing, for them, replicates the personal interaction they have with their customers.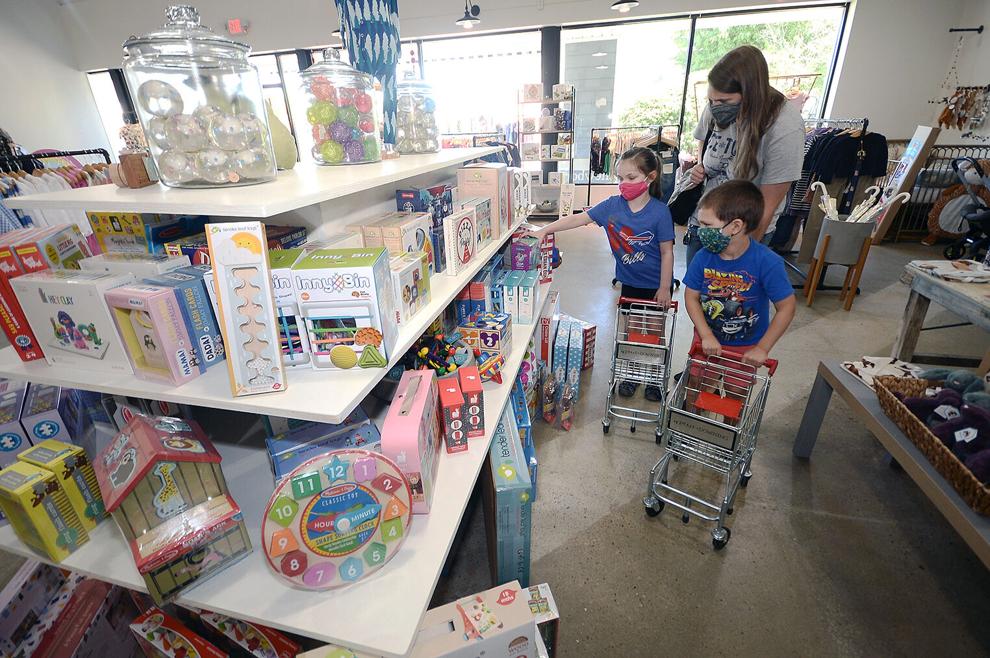 "Our sales were there, but shoving things into boxes wasn't what we ever wanted," Sowinski said. "It's seeing the joy on little ones' faces when they hand-select their items. Whether it's $3 or $30, to watch their eyes light up makes it all worth it."
Lockwood's Greenhouses & Farm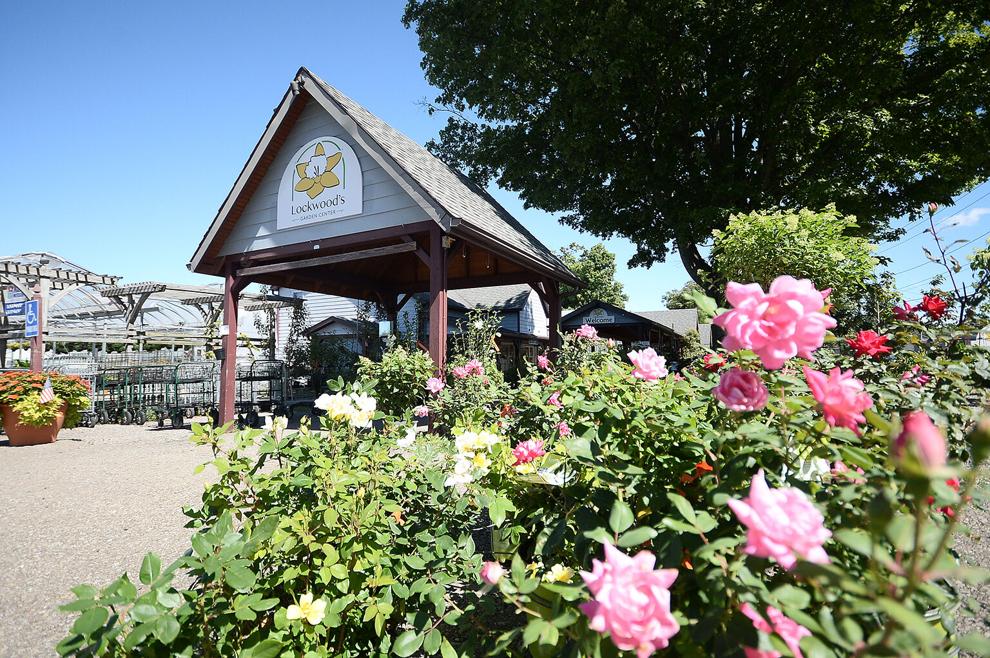 Customers who shop at Lockwood's have a good chance of running into one of Hamburg's most beloved merchants: Harry Lockwood, its 90-year-old owner.
Lockwood has lived his entire life on the 15-acre parcel, dating back to the days when he helped his father pick vegetables on the 106-year-old family farm and bring them to the Clinton Bailey Farmers Market to sell. Lockwood's eventually transitioned from a vegetable farm into an expansive garden center that sells approximately 250 varieties of flora, from trees and shrubs to herbs, vegetable plants, annuals, perennials and hanging baskets.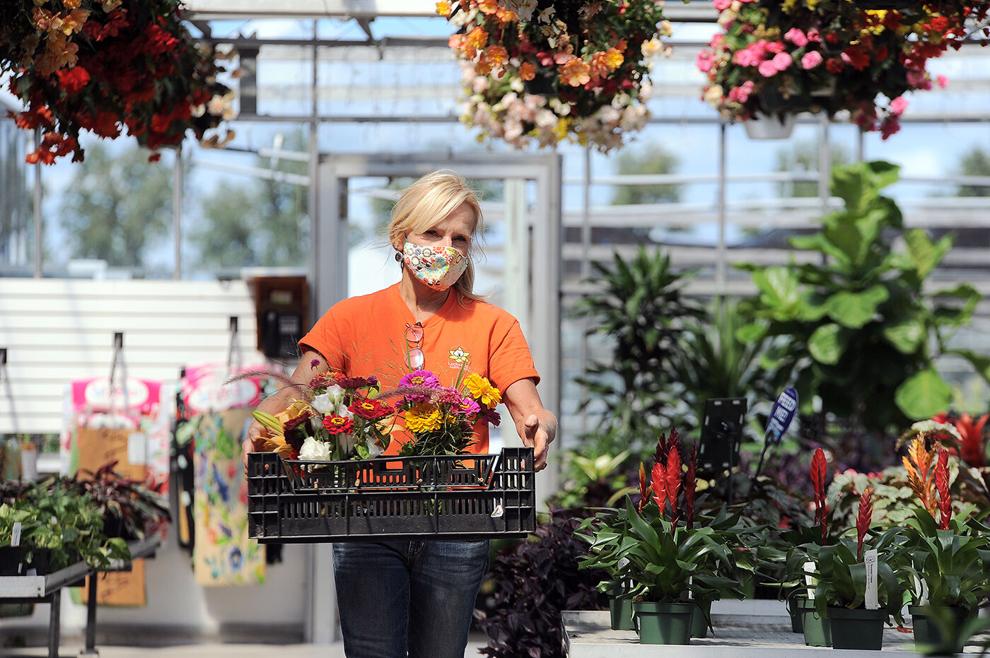 Lockwood's is a "grower-retailer;" the vast majority of what's sold there is grown either in its series of greenhouses or on its grounds, from its Christmas tree farm and pumpkin patch to its fresh-cut flower field. A retail store at the front of the property also sells a variety of locally sourced gifts.
Much has changed in Lockwood's lifetime; as a child, his family still used horses to help cultivate the fields. But through those changes, Lockwood's has remained a family owned and operated business: Harry's son, Stephen Lockwood, and daughter, Marcia Totaro, run the day-to-day operations these days and often stop at their parent's house on the property for lunch.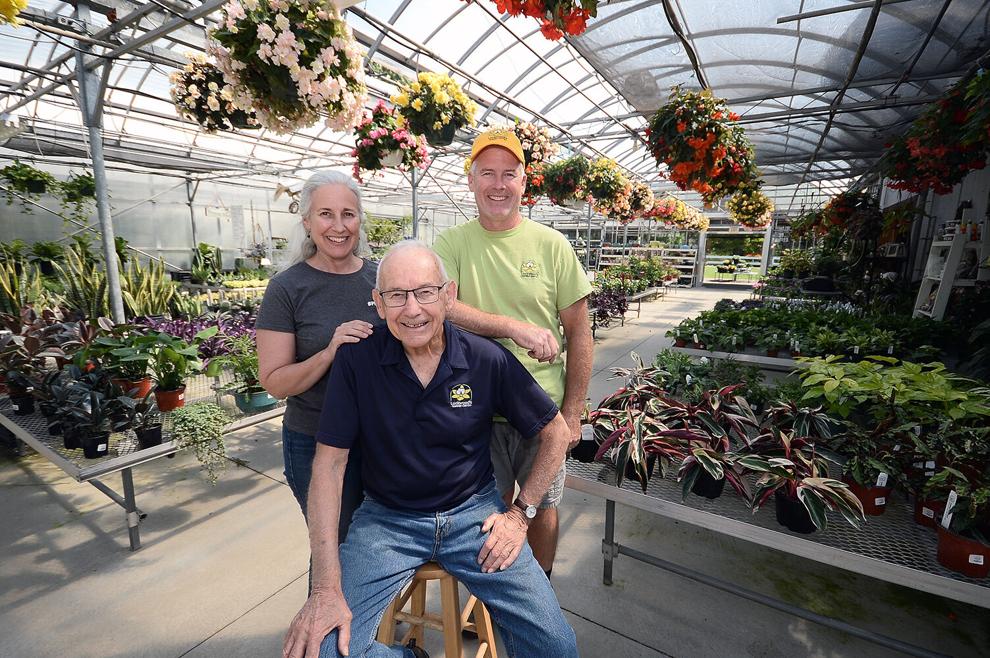 But Harry Lockwood can still be found at the business almost every day, watering plants, interacting with customers and making deliveries. And he has no plans to slow down.
"My friends say to me, 'When are you going to retire?' I can't retire. I'm just learning the business," he said. "There's always something new to learn."
Clyde's Feed & Animal Center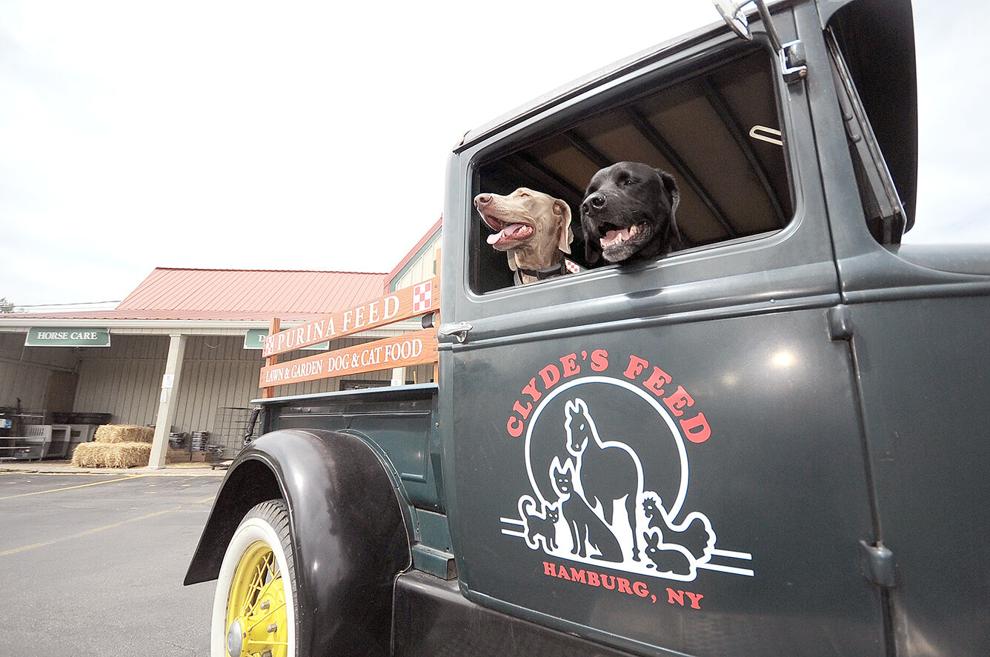 The next time you see a rhinoceros or a primate chowing down at The Buffalo Zoo, remember there's a store in Hamburg behind that meal.
Clyde's Feed & Animal Center supplies feed to a variety of animals at the zoo, but the offerings at this long-running Hamburg business go far beyond rhino food. Aisle after aisle at the expansive store offer everything from horse feeds and bird baths to chew toys, leashes and crates for dogs and cats. Clyde's even has baby chicks for sale every spring.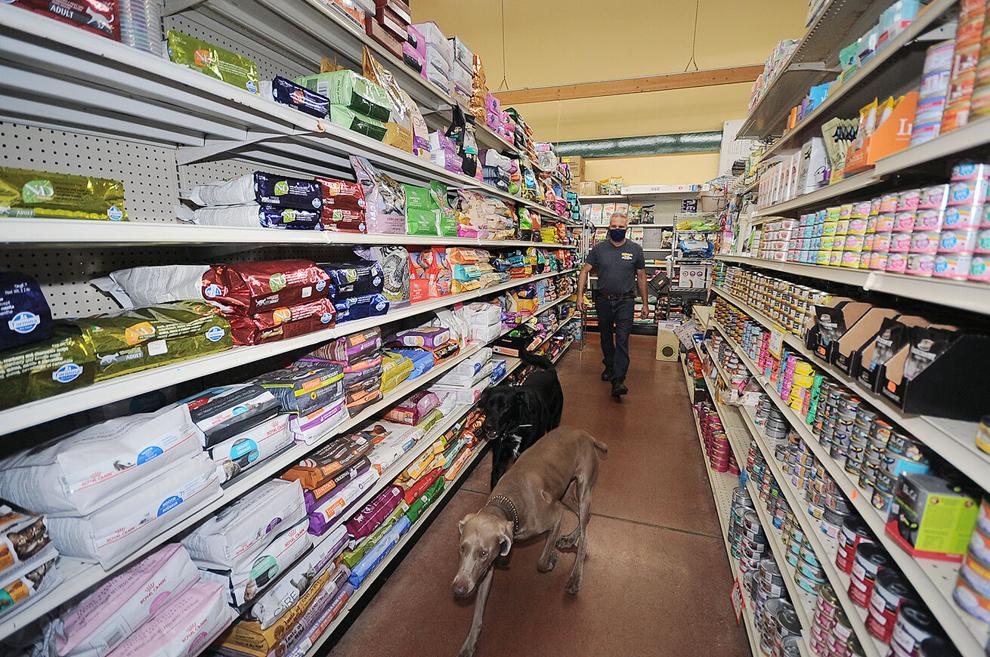 For Jim Millspaugh, Clyde's is a labor of love nearly four decades in the making. Millspaugh, 54, began raising animals of his own on his family's property by the age of 12, including chickens, ducks, pheasants and hamsters. As a teenager, he began working at the animal feed store his father Clyde had started in the early 1980s and eventually began to manage its operations.
Clyde's moved into the old Richardson Milling property on Union Street in 1989, which dated back to 1901 and included a feed mill. A fire just a year later gutted the building, but the Millspaughs rebuilt and have been there ever since.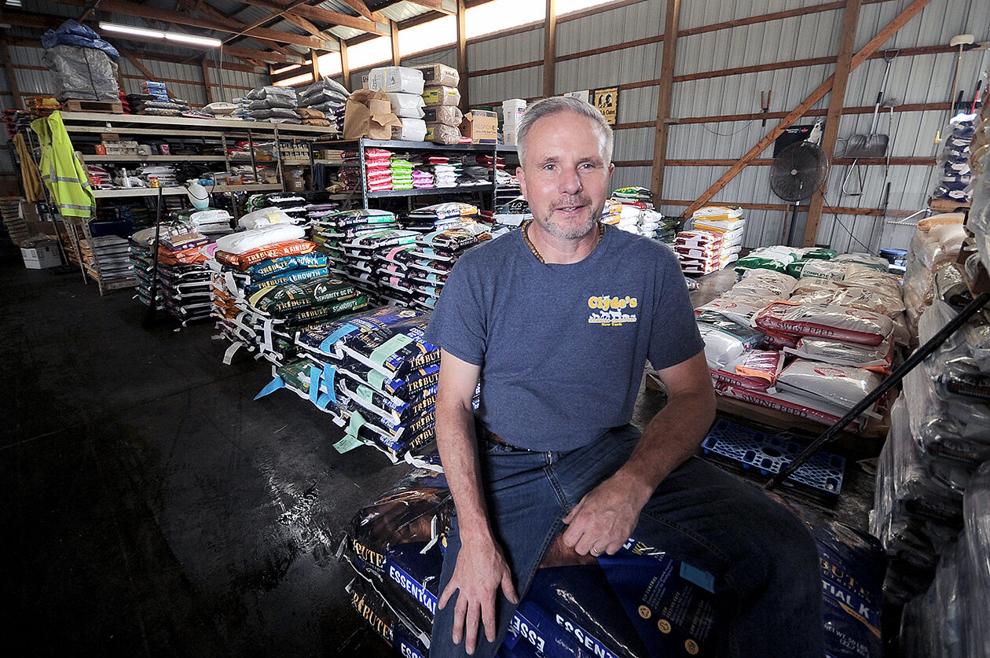 National chains and online retailers present fierce competition to a local feed and pet supply store like Clyde's. But the expertise and level of service provided by the staff can't be topped by those competitors, Millspaugh said.
"Someone comes in and they have a new dog, they have a new cat, they have a new horse, we have the training to connect that person with the right product," Millspaugh said. "There's nothing I hate more than someone getting the wrong product."
---
Plot your visit
---
This feature is part of a shop local series inspired by It's Our Job and the mantra: Put your money where your heart is.
Buffalo Magazine is proud to support this campaign by Buffalo Niagara Partnership to keep Western New York's economy bright and vital. Find updates from Hamburg businesses, along with many others throughout the region, in the It's Our Job: Shop Local Updates directory.