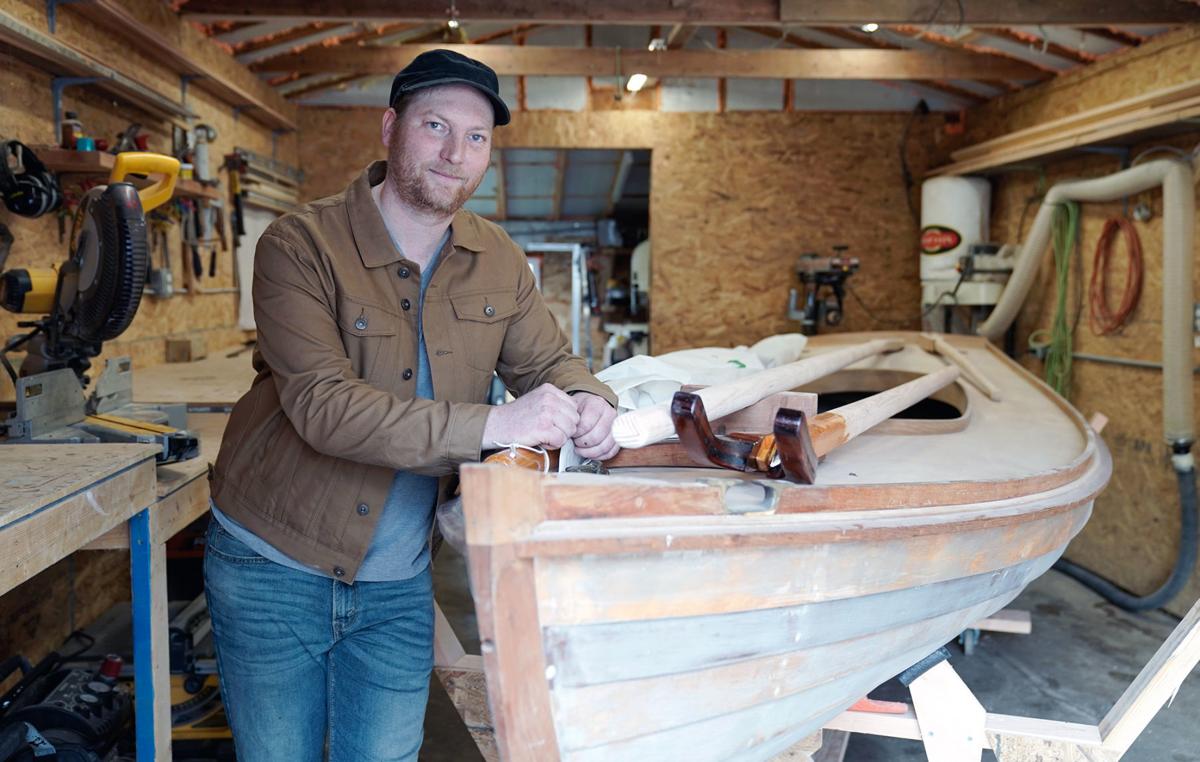 Greg Dudley, the creative force behind Interlaken Boat Works, is yet another in a growing line of people from somewhere else who have come to the city of Buffalo and fallen in love.
"This is a really interesting place," he said at his workshop on the West Side. "There is just a lot of positivity about the city. When you work in the trades in New York City, you don't get treated very well. But here, people were great, they respected my work and I have a great community now that is very supportive."
Dudley moved to Buffalo a bit serendipitously in 2008 from New York, where he had been working as a carpenter. Once here, he continued on in carpentry, working all over the West Side.
"When I walk around now there is hardly a block that I pass that I didn't do some work on," he said.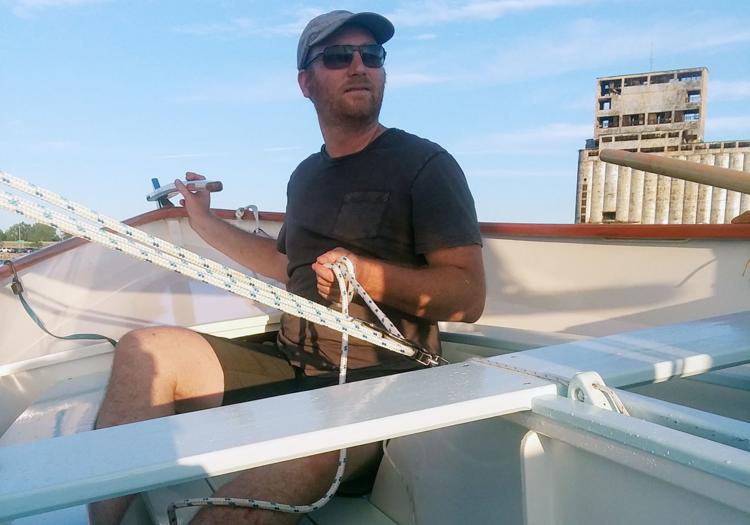 He also handled all the carpentry inside some of the West Side's newest landmarks, Five Points Bakery and BreadHive. But three years ago, he found a new passion—building wooden boats by hand—and it's since taken over his work (and life).
Since founding Interlaken in 2016, he's effectively stopped doing other carpentry and now builds and refurbishes anything that floats and is made out of wood, full time.
"I love the artistic element of building a boat, I love the creativity. It's a really appealing blend of those things plus there is a real craftsmanship to it," Dudley said.
Building boats is his passion, but Dudley said he wouldn't be able to do it in a lot of other places. The lower cost of living and proximity of Lake Erie for testing gave him the two elements he needs to follow his dreams.
"There's just a lot of opportunity here," Dudley said. "This kind of cottage industry is very unusual, and it takes years to grow. In most other cities it would be too expensive to do this."
Come sail away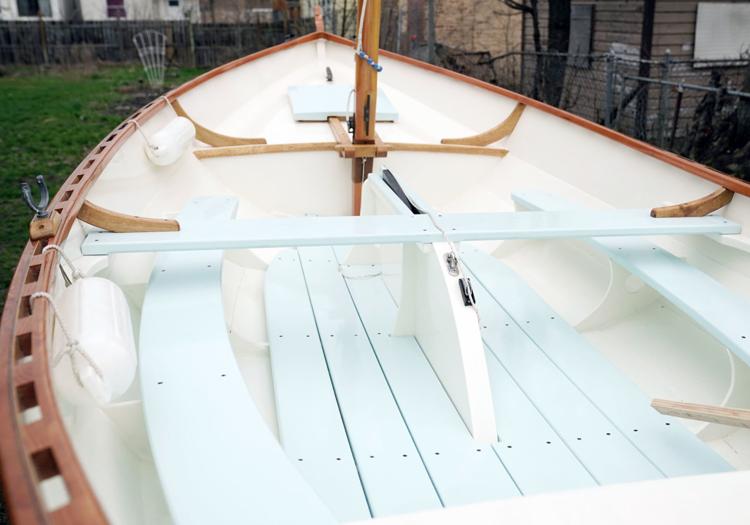 Mould-y oldie. The first step in building a Tirrik, a type of glued Lapstrake wooden sailboat, is laying out the moulds that will be used to form the hull. Working from a plan, this step must be extremely precise as any deviations here will result in a misshapen hull.
Stem to stern. The keel, the inner planking that runs at the bottom of the hull, is the first thing to be laid onto the moulds followed by the stems. The stems and keel need to be laminated before they are put into place.
Walk the plank. Using the moulds as a guide, the hull planks are put into place. Dudley starts at the top, working down as he lays them in—but as the boat is upside down at this point, he's really working from the bottom up.
Flip-flop. With assistance from a friend, the boat is turned over and the moulds removed. They're saved for the next time Dudley makes a boat with this hull design. Once it's right side up, the hull is placed in specially made saw horses that hold it in place.
A stiff breeze. Now that it's flipped over, the gunnels and interior framing can be added to the boat. These stiffen the hull, though not too much as the structure will need to be able to flex under stress when sailing.
Ship-shape. It's time for Dudley to make the hull watertight—and look nice. The gunnels are stained, the hull painted and varnished, and the seats and floorboards are installed and painted. This particular boat, which Dudley made for himself, is 16-feet-10-inches long and can seat four adults comfortably.
Set sail. The final step is to assemble the mast, spars and rigging that all hold and move the sail, which is the last piece to be installed along with the rudder. This design is meant to be powered by wind or oars, but not a motor.
Be the first to know
Get local news delivered to your inbox!