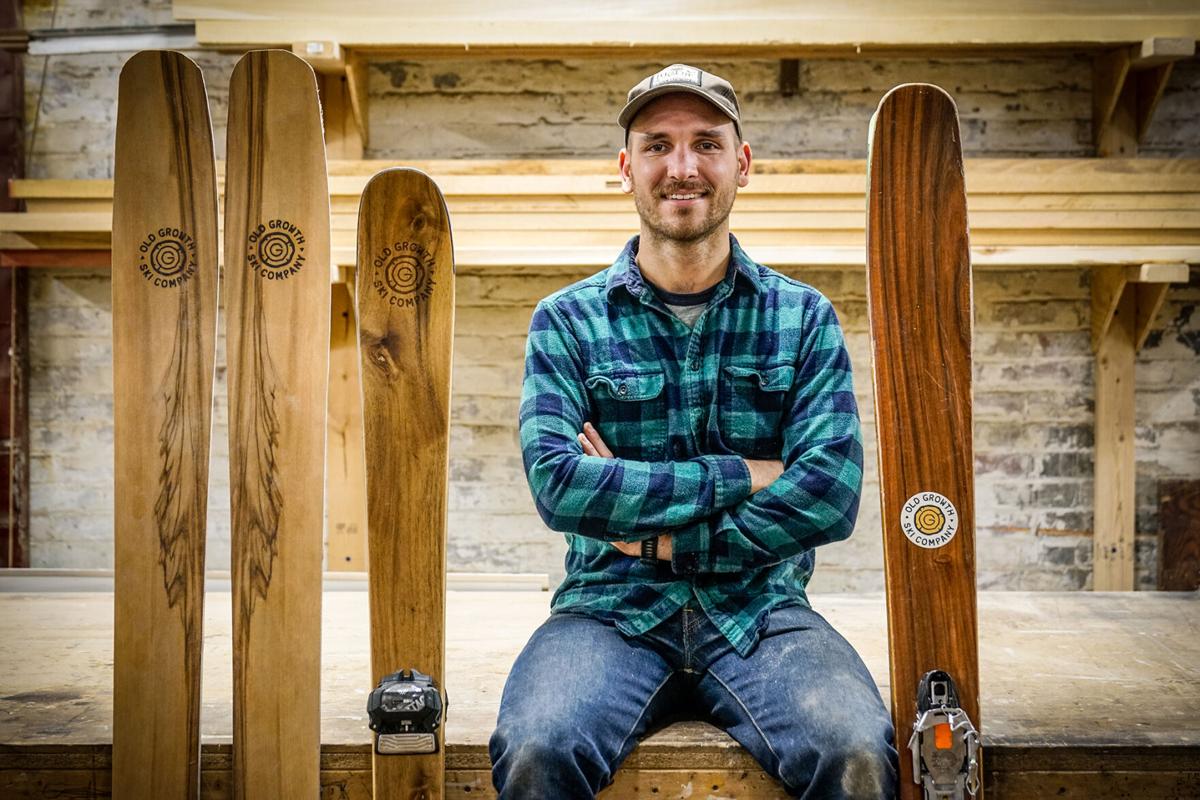 It's safe to say Jonathan Capozzi is a man who embodies the statement, "if you want something done right, do it yourself." During his search for a pair of Telemark skis—which call for a different binding and boot setup than standard Alpine pairs—Capozzi was left unimpressed with the options at both local and national ski shops.
"Things weren't really speaking to me aesthetically, or from a functional standpoint," he said. "So, I was interested in doing it myself."
To know Capozzi is to know this isn't a rare occurrence. Growing up, he was always into outdoor activities and building their accompanying accessories. Canoe? Check. Paddles? Check.
But it's one thing to decide to create a product for yourself and another to follow through with it. Not only does it require a working knowledge of woodworking, manufacturing and design, but also access to the necessary equipment needed to produce a final product.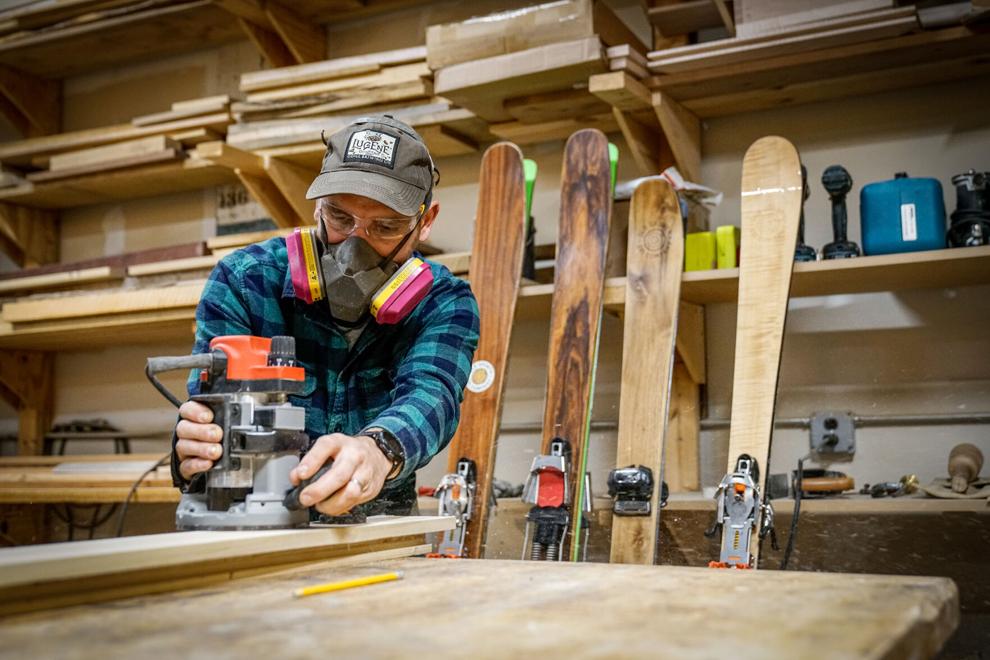 As a high school technology teacher at Williamsville East by day and woodworker with a rental workshop by night, Capozzi began the time-intensive process of researching, designing and building a press, the main component of the manufacturing process, more than three years ago.
What does that look like?
"It's a big steel box," he said. "A steel open-pressure cavity with IBMs that weigh like 1,000 pounds and you fill a portion of it with air and it applies pressure and it's heated."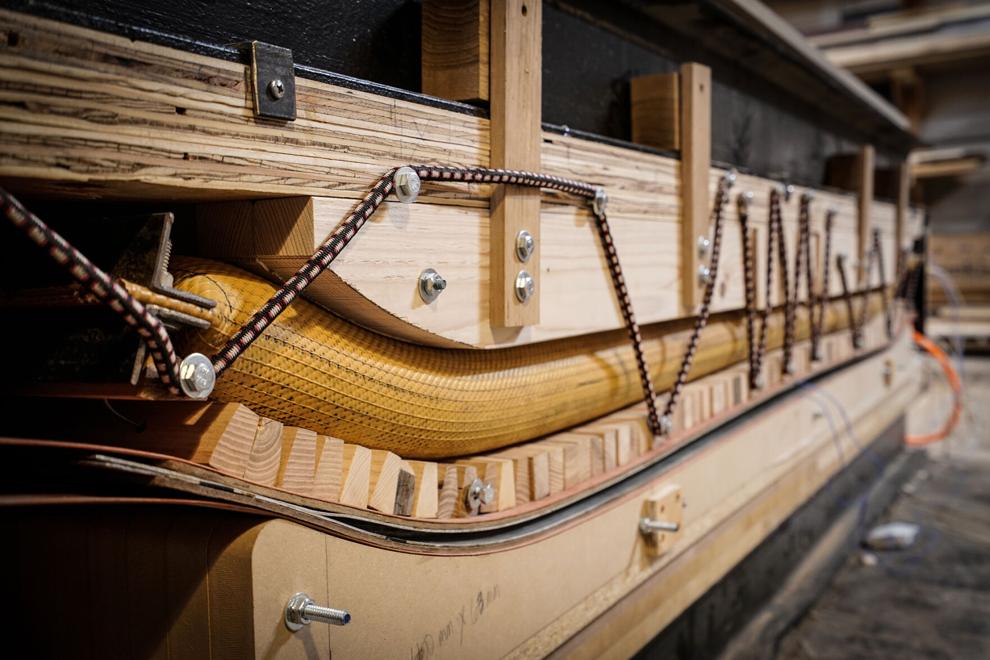 Sounds simple enough, right? Not exactly. Just this process of designing and building the press took Capozzi somewhere between 400-500 hundred hours—with the subsequent ideation and design of the skis themselves adding on another couple hundred more.
With the press process behind him, Capozzi then dove into the fun part—designing and creating a 3D model of his ski shape.
"From this 3D model, I'm able to create all of the molds that will be used to press the ski and to cut out all of the parts to be assembled in the composite layup," he said. "I send all of the drawings to a partner shop who cuts all of my profiles on a CNC router to ensure that all of the shapes are accurate to the nearest tenth of a millimeter."
A believer in local and American-made products, all but one of the many materials that comprise Old Growth Ski Co. skis are made in the U.S.
"The skis are built with locally and sustainably harvested ash and poplar lumber. All of the composite layers are manufactured in the USA," he said. "The veneer top sheets come from Certainly Wood, a veneer supplier in South Wales. They have a great team of people there, are a family owned local business and the salesman I work with is a neighbor."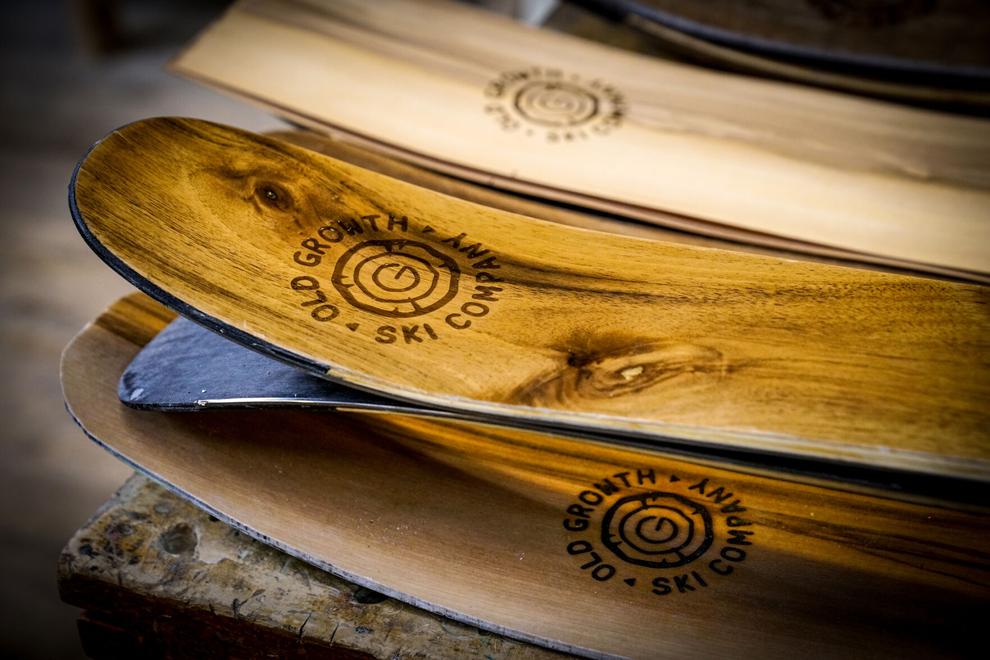 When reminiscing on the first time he used his skis, a prideful but sheepish look crosses Capozzi's face. Not only did he create these skis from scratch—but they worked.
"I was just shocked that they worked and didn't, like, blow to pieces," he jokes.
Since that first pair of skis, Capozzi has spent the majority of his time refining the product. Old Growth Ski Co. now offers four different models, each tailored to different snow conditions and preferences, and welcomes custom requests.
"The refinement has been a really fun experience, experimenting with different materials in different parts of the process," he said. "Focusing on the Japanese principle of 'kaizen' (continuous improvement) and taking that mindset into each step of the process helps to see mistakes not as failures but as opportunities for improvement."