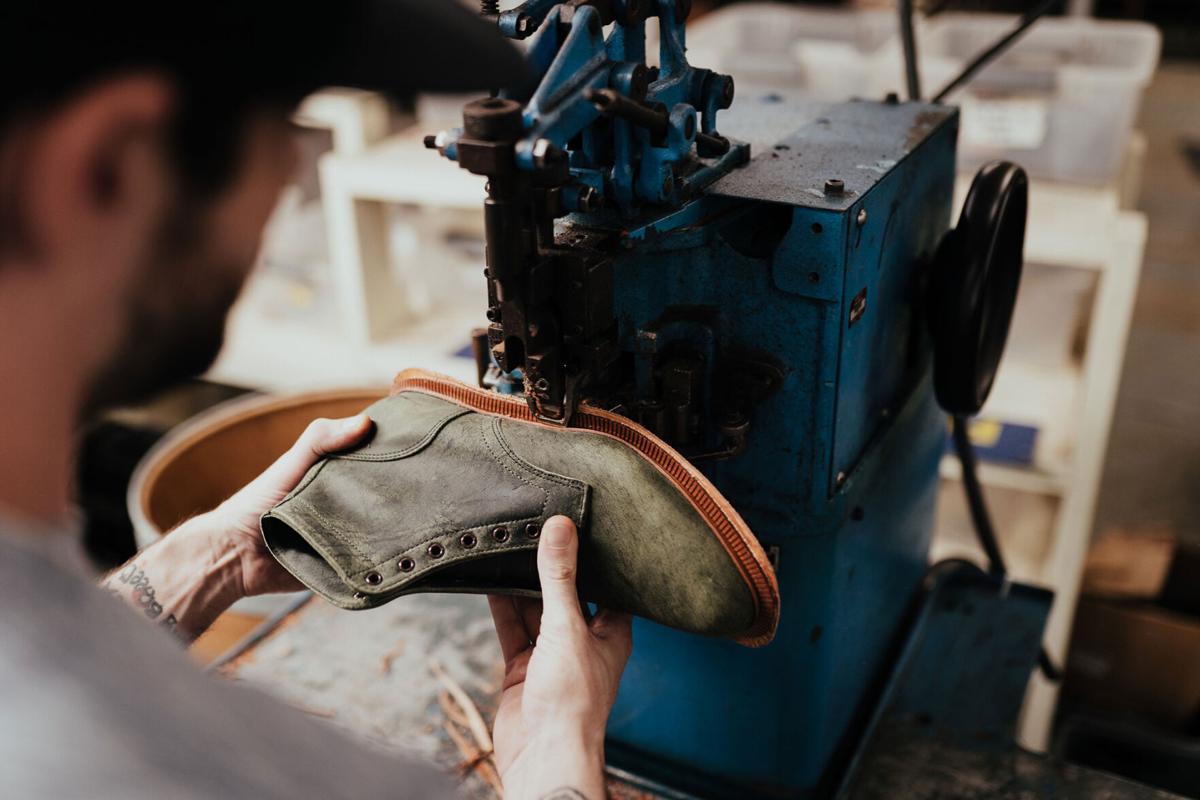 Most boots, even the high-end ones, are now made in factories abroad. But two years ago, a company called Parkhurst partnered with a Batavia factory to hand-make men's leather boots, sometimes using tools over 100 years old.
That's because Andrew Svisco wanted his to be different.
"I started Parkhurst because I was having a hard time finding an America-made hybrid boot," he said. "I could either find a work boot or a dressier boot and the price range was very large between them. I kept buying and returning boots trying to find what I was looking for so I got this crazy idea that I should do it myself."
When Svisco started Parkhurst, it was a bit of a fly-by-night operation as he was still working 70-80 hour weeks at his day job (a "job of a lifetime" at CitiGroup). But Svisco was determined. He took samples of boots he'd designed to New York City's Men's Fashion Week—with no backing or fanfare—to grow his company.
"I took those boot samples with me in Ziplock freezer bags in a backpack. I was running around the floor just taking them out and showing people. They probably thought I was nuts," Svisco said. "Here's this no-name dude from Buffalo, New York, showing us something in a freezer bag."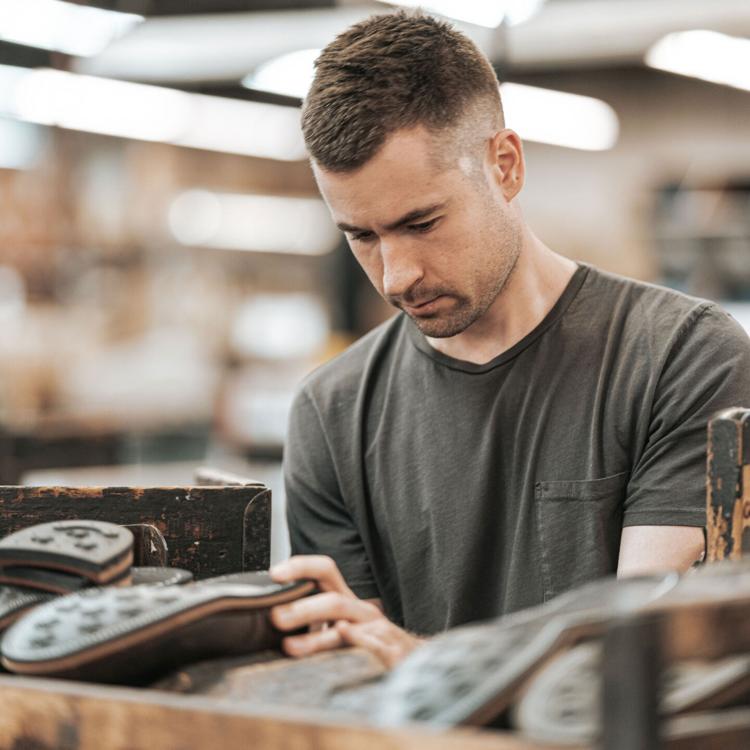 But it worked. Svisco secured a few wholesale orders, enough that he was willing to leave Citi in late 2018 and make a go of Parkhurst full-time.
Parkhurst's designs are made of the same components and materials of far more expensive boots. Each features the highest quality vegetable-tanned leathers sourced from sustainable practices. The uppers are hand-stitched and the boots are Goodyear welted—a high-quality process for connecting the upper, insole and outsole using a strip runs the perimeter of the shoe.
But unlike those high-end brands, Parkhurst's direct-to-consumer model saves hundreds of dollars, allowing for top-notch style and craftsmanship at a more mid-ranged price point ($298-$358) sold almost exclusively on Parkhurstbrand.com.
"I wanted to take a bunch of details from much more expensive boots, and sell them straight from the factory instead of sending it to a wholesaler who will mark it up and then sell it to a retailer who will mark it up and, before you know it, you have a $700 shoe and that has a much smaller market," Svisco said.
A team of eight constructs the Parkhurst boots by hand. There are just over 180 manual steps in the process—and Svisco himself puts on the finishing touches, burnishing the leather and nailing the heel into place.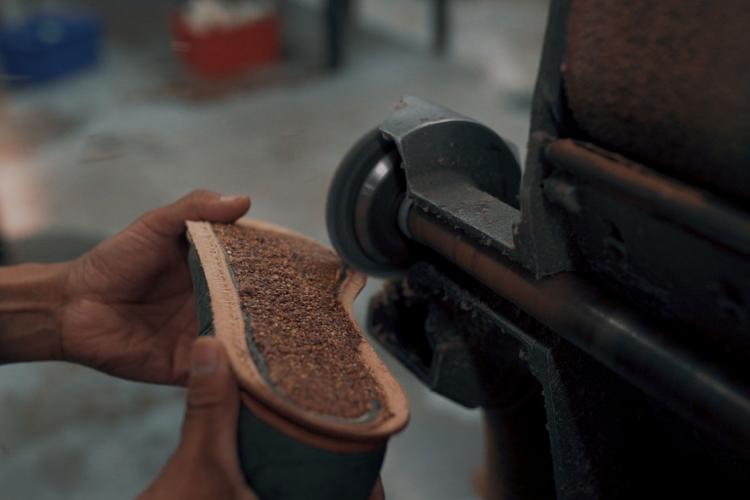 "I design the product from the ground up," said Svisco. "It gives me more opportunity to be more involved and hands-on with the product that I am selling to somebody. I feel like an owner should be more involved. I like to think I'm giving a better customer experience."
All of the leather and boot components are sourced from American companies or American distributors as the core philosophy of his business. It's an ethos inspired by Svisco's grandfather, who lived on Parkhurst St. in Tonawanda while working in the steel industry in
Buffalo in the middle of the last century. He bounced around from job to job a good deal, especially later in his career as the steel industry began to outsource to China and other countries.
"He always told me about the good old days where he was working for a 'good old American company' that was manufacturing here in our backyard," Svisco said. "He said, 'We would put in a good honest day's work and get paid fair, we could put food on the table for ourselves and our families.' I wanted to use the name Parkhurst to pay homage to his memory of working in the good old days."
Be the first to know
Get local news delivered to your inbox!