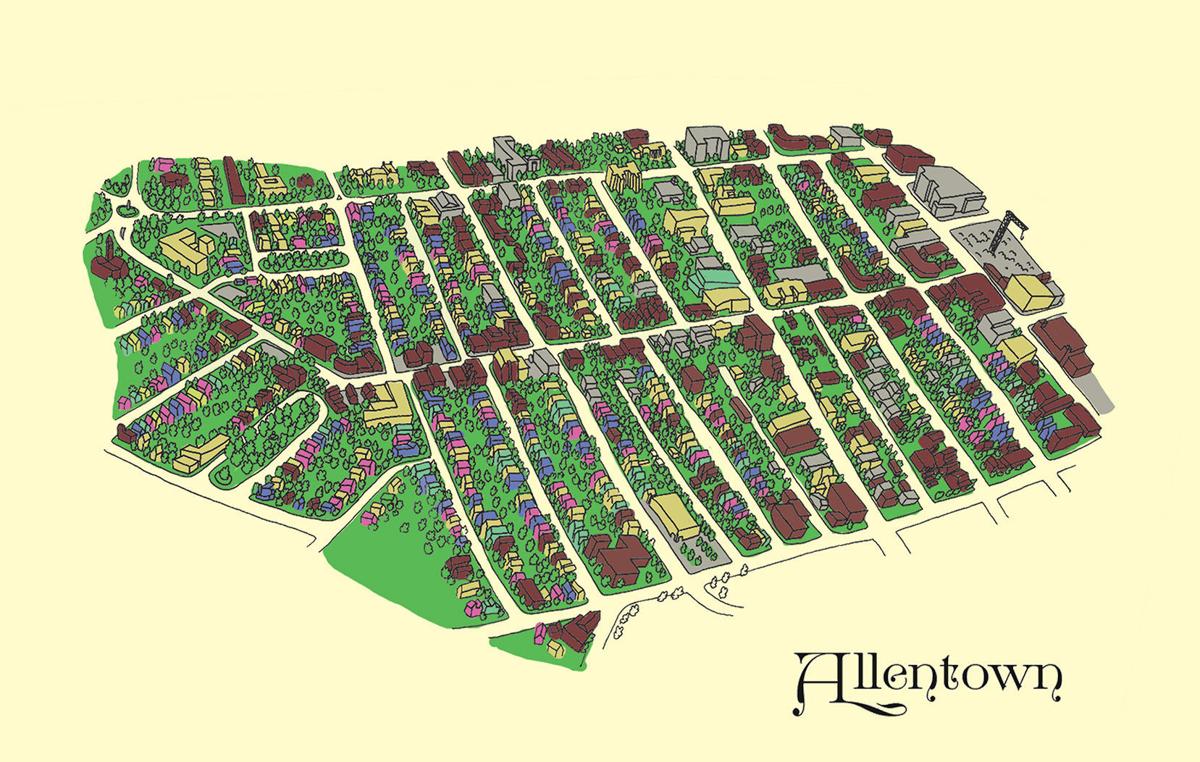 Proudly paying homage to your roots is just part of being a Buffalonian. Where iconic stomping grounds meet celebrated nostalgia and historic symbols take on practicality, here are some of our favorite fresh ways to subtly rep our region.
Prints to brag about
Neighborhood print collection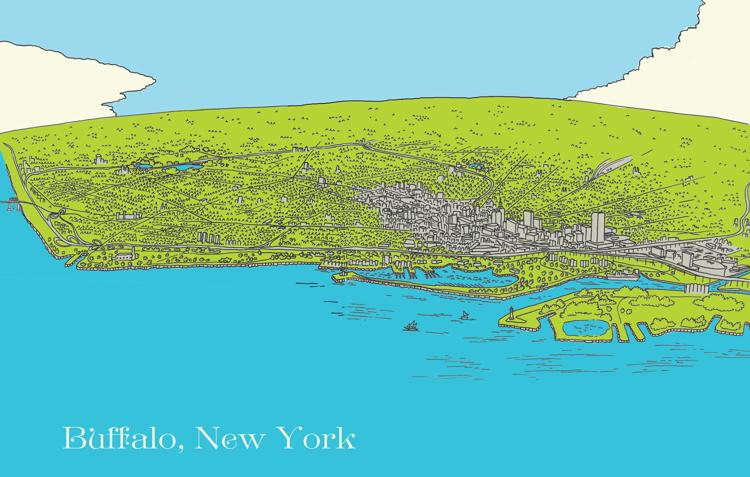 Hometown pride goes to bat with neighborhood devotion in these delightful prints of Allentown, Elmwood Village and Buffalo by artist Mickey Harmon.
Hand-lettered Buffalo print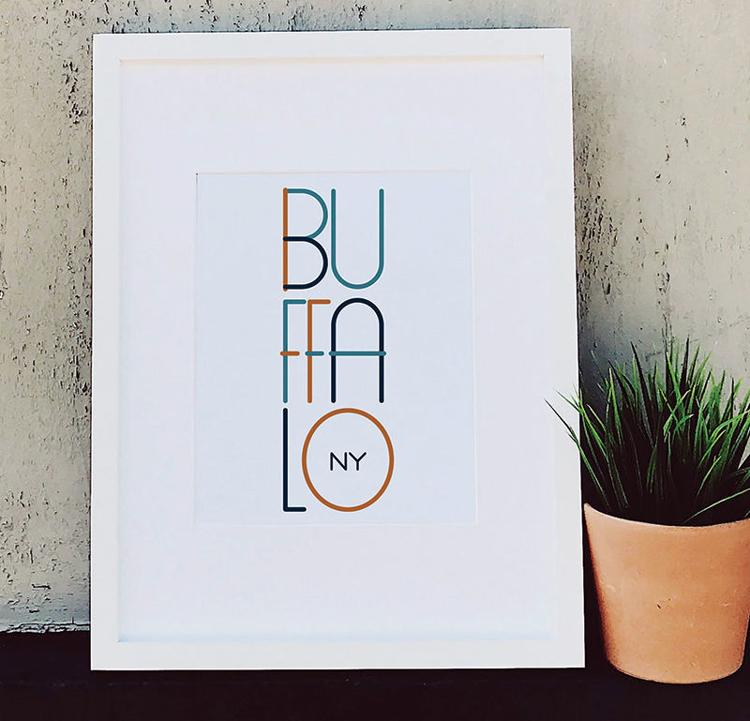 We're all about this refreshing typography play on our city's moniker by artist Sarah Walczak.
Favorites, reimagined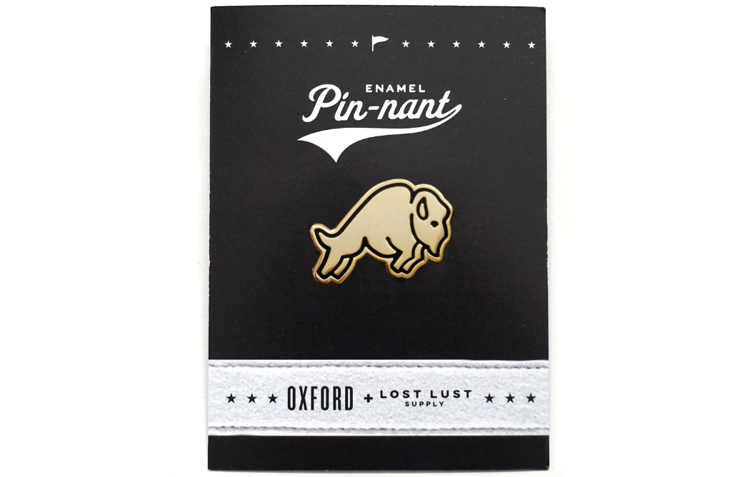 Our beloved standing Buffalo gets a new look with this tiny but fierce pin. We can't wait to pair it with a jean jacket, hat, backpack or purse—you name it, we'll be rocking this itty-bitty accessory on it.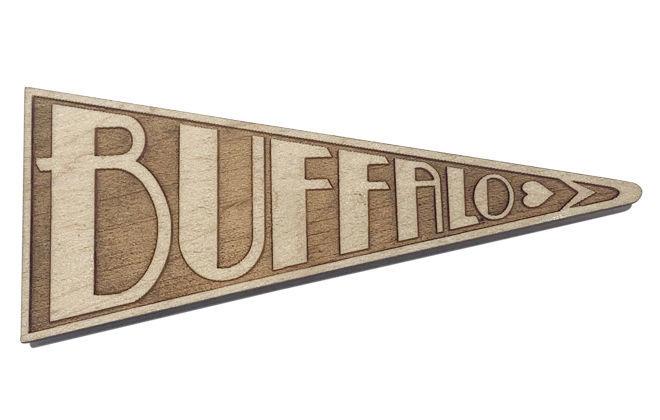 We had to throw this Buffalo shout-out into the mix for its sophisticated detail and not-so-typical take on the famed pennant.
Buffalo wasn't tapped the City of Light because of its sunny winters. Flaunt our bright history as the first to figure out widespread electricity with this Buffalo flag-inspired tea towel by artist Erin Roberts.
Nostalgia you can sport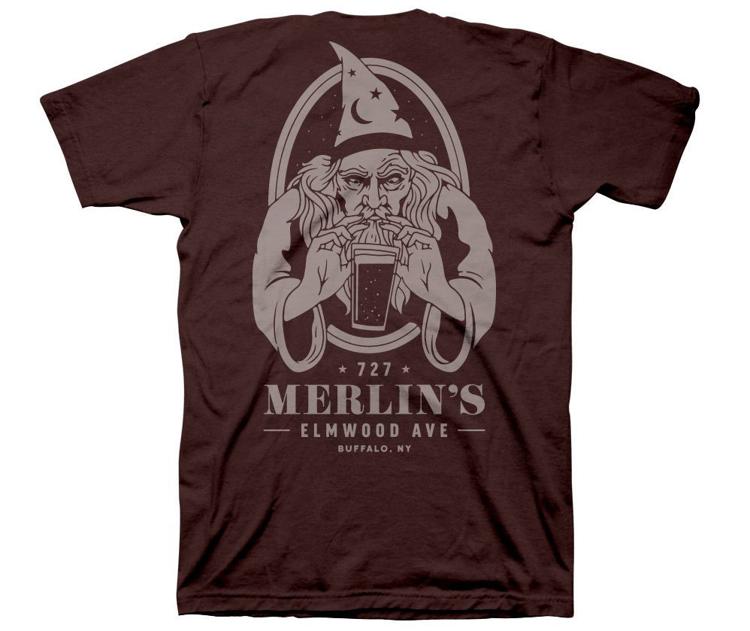 Pay tribute to your former Friday night watering hole with BuffaloMade's t-shirt collection featuring a revered generation of local bars.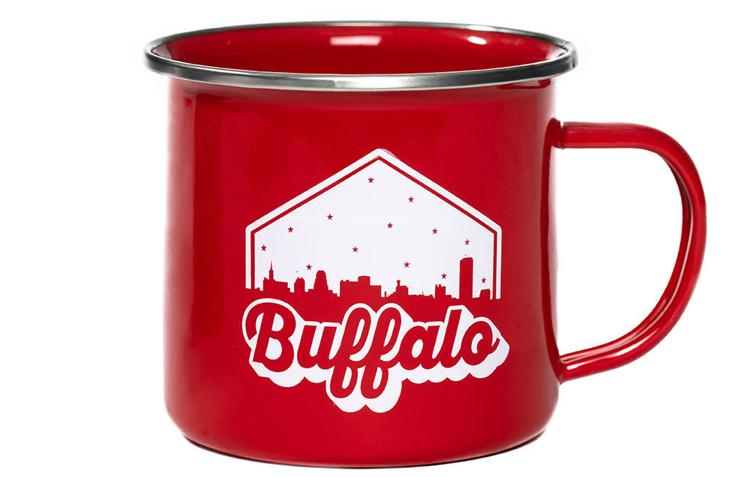 Boast your hometown wherever you go, whether it's a Sunday afternoon on your couch or a weekend in the woods.
Talk about good toting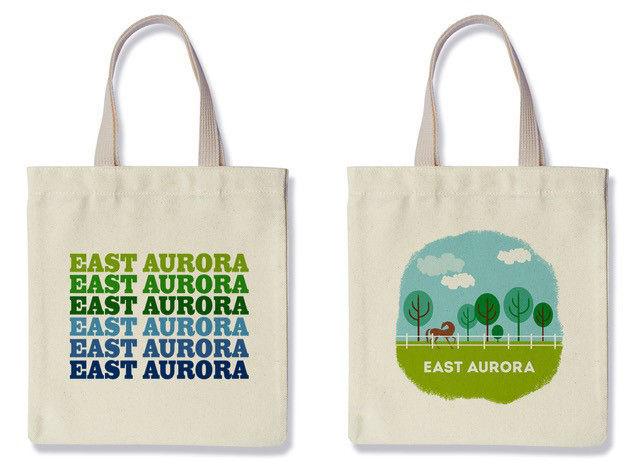 What's more in than an ombre color scheme? An ombre color scheme emblazoning East Aurora.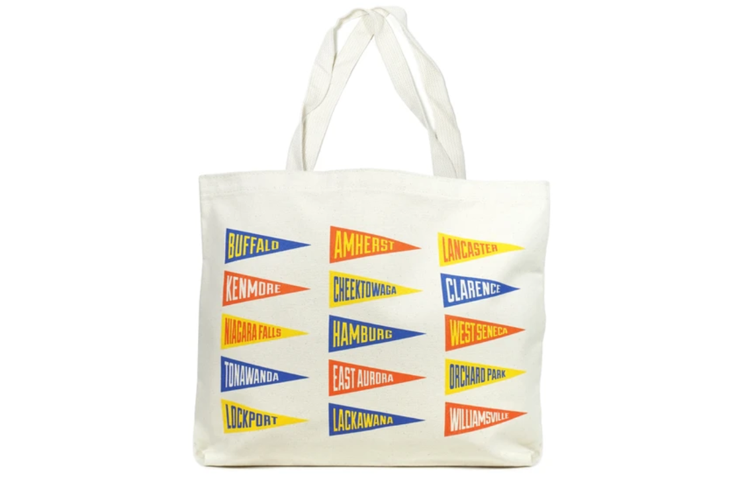 Pennant meets tote bag—enough said. Swap felt for canvas outfitted with flags from corner to corner of our region.
Be the first to know
Get local news delivered to your inbox!