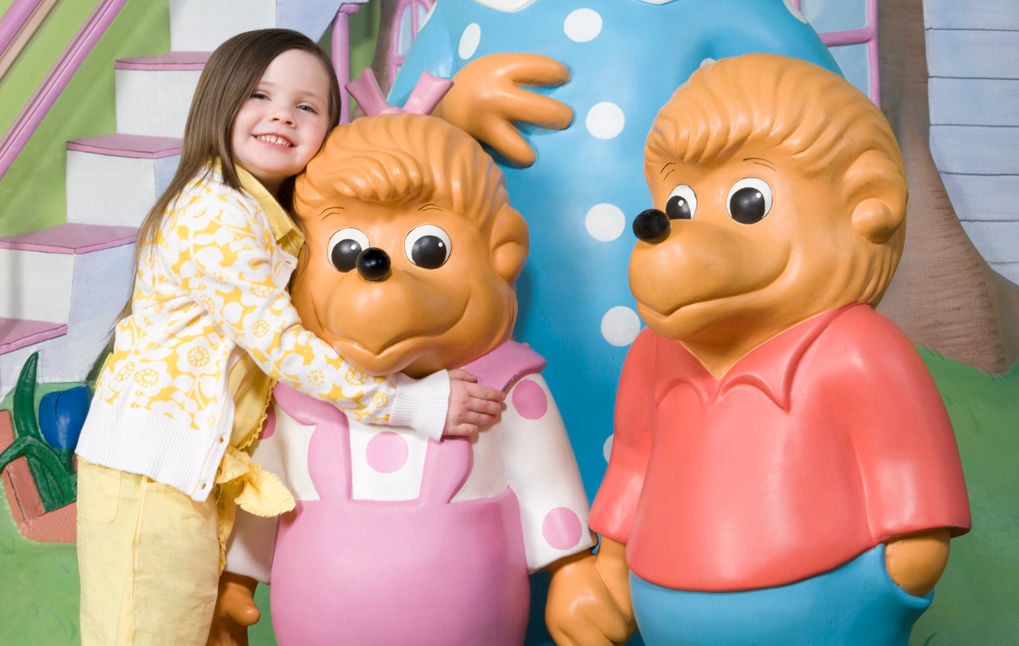 Taking your family to a museum isn't what many parents would label as an outing as pleasing for them as their kids. Add on travel time and an educational adventure might fall from the top of your 2020 to-do list.
But when the outing is Rochester's Strong National Museum of Play, all perceived parental disinterest and 1-90 reluctance needs to be stashed. For children of all ages—and parents and grandparents of any generation—it's a fun-filled adventure to behold, and packs enough sights, sounds and hands-on experiences to turn an afternoon visit into a two-day stay.
Originally opened in 1982 to detail the cultural and social history of Americans throughout the 1800s and early 1900s, The Strong switched gears to celebrate the history of play in the mid-'90s. Since then, it went through two expansions, and is now in the middle of its third, due to add an extra 100,000 square-feet of museum and parking space—as well as an intertwined Neighborhood of Play within its footprint—by summer 2022.
This will make the world's only collections-based museum devoted solely to the history and exploration of play an even more dynamic place to visit—and it's already plenty dynamite as is.
Exciting exhibits devoted to superheroes like Batman and Captain America, not to mention the new The Lost World of Dragons, open through May 10. Recreations of Sesame Street and the Berenstain Bears' Bear Country. Expanses housing the National Toy Hall of Fame and World Video Game Hall of Fame, and a Wegmans-sponsored, kids-only grocery store the size of a spacious 7-11.
These are just some of the offerings inside the Strong, and as a parent of two children (2 and 4 years old), I've spent my share of days visiting area museums curated to educate and entertain families. All Buffalo-area locales do a great job, but none boast the Strong's pop-culture firepower, generational diversity and vibrant cohesion.
Over the course of our recent five-hour fall visit, my children pinballed between elaborate play scenes and photo ops with some of their favorite storybook characters. My son scampered through the obstacles of its Imagination Destination before settling into the stationary drag racers inside the museum's Field of Play. My 2-year-old daughter rumbled through the life-size dollhouse of the Play Pals before being genuinely stunned by the extensive Sesame Street collection.
Complete with a brownstone backdrop from the Jim Henson-invented city stretch and a child-sized food truck from the Cookie Monster-driven "Monster Foodies" segment, this fare could attract paid admission on its own. Within the Strong, it's simply one element of the experience.
And for parents, it's another touch of Strong-enabled enjoyment they can genuinely share with children now growing up on the same entertainment that once colored their own upbringing. Memories of Big Bird and Berenstain Bears along with old favorites found within the National Toy or World Video Game Hall of Fame make the experience not just about a day for the kids, but one of nostalgia.
Together, families can enjoy things they currently and once revered, teaming modern toys and games with original Star Wars and Starting Line-Up figurines, as well as some of the most ambitious pinball machines you've ever seen.
The only problem my family found with one day at the Strong: just the one day. It's simply not enough time to enjoy it all.
Luckily, it's all just a short drive away—and my family can't wait to make our return visit very, very soon.
While in Rochester…
Interested in making a trip to the Strong part of a larger plan? There are plenty of additional stops for the family within a short distance of the main attraction, including these five possibilities:
Trips with the kids and an ice cream stop go hand in hand. Thankfully, if you're spending a day at the Strong, you won't have to go far to satisfy this two-scoop expectation. Located in the food court, Louie's operates in homage to the original favorite on Rochester's Brooks Avenue for more than 70 years. The recreated iteration serves ice cream and milkshakes, and with its name, a little nostalgia of the once-beloved neighborhood ice cream parlor.
If you and the kids would like to see some real animals after (or before) the Berenstain Bears and Big Birds of the Strong, head five miles down St. Paul Street to the Seneca Park Zoo. With hours varying by season, the wild expanse offers peeks at African elephants and Amur tigers while undergoing changes that will eventually increase its footprint by 20%—and make it an even more dynamic side adventure.
The one-time pop-up espresso bar is now settled into its fresh, cozy space on nearby Charlotte Street to host caffeine-craving locals—and exhausted parents in desperate need of a freshly ground jolt. The latter will find Duck's drip and pour-over servings of its rich Gimme! Leftist Espresso Blend conducive for such a necessary awakening. If not, visitors can venture further down the menu for its cold brew ($3.50) or chocolatey-smooth mocha ($5.50).
Want to eschew the coffees for a quick taste of Rochester's evolving craft beer scene? Pop into downtown's Roc Brewing, one of the city's original bastions of small-scale brewing. The glass-enclosed locale provides a nice spot to share a flight (four for $8 or six for $12) of in-house array of IPAs, ales and porters. Also, since modern brewery culture was crafted to accommodate beer geeks and families alike, hanging responsibly in a beer hall with your kids is totally acceptable—so enjoy.
Finally, what's a trip to Rochester if you can't dig into some barbecue off the Genesee River? Yes, Dinosaur Bar-B-Que now has a location on Buffalo's Franklin St., but for years, Queen City denizens would make the trip to hammer down Dino's signature plates of brisket, chicken and pork, all while basking inside the Court Street location's family-friendly confines. Parents will also find the kids' menu—with items like mini pulled pork sandwiches or a mac & cheese plate (both $6.50)—perfect before the trek home.
Be the first to know
Get local news delivered to your inbox!