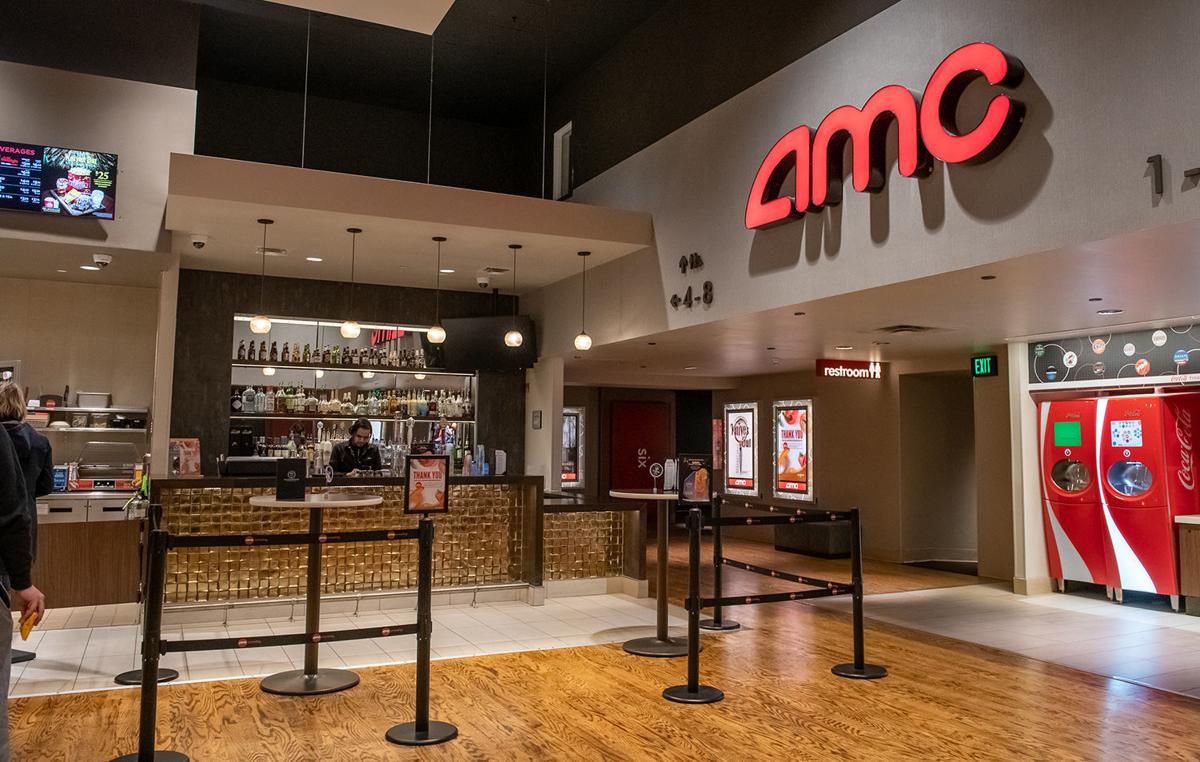 There was once a time when the lure of going to the cinema was as simple as seeing a first-run film on a giant projection screen—and hammering down a bucket of popcorn while doing so.
It didn't matter that the theater seats were uncomfortable or crammed together. It wasn't a bother that your feet stuck to the floor via spilled Coke and confectionary products. It wasn't considered inconvenient that you couldn't enjoy a full meal while laughing through a comedy, and it certainly wasn't an issue that you had to spend two hours without booze throughout your favorite action/adventure feature. (That's what pockets or oversize winter coats were for.)
Situated inside the formerly shuttered General Cinemas and Dipson-supported locale nestled in the middle of Buffalo's Theatre District, the new Market Arcade went through a dramatic renovation before debuting anew in November 2018. Now, it's not only an impressively modern complement to the progress made on the city's reinvigorated Main Street, but a dynamite oasis for urban-focused denizens who've clamored for the return of motion pictures to downtown's core.
For those who spent days and nights at the Market Arcade's former iteration, good news: Your next visit won't resemble much of your last.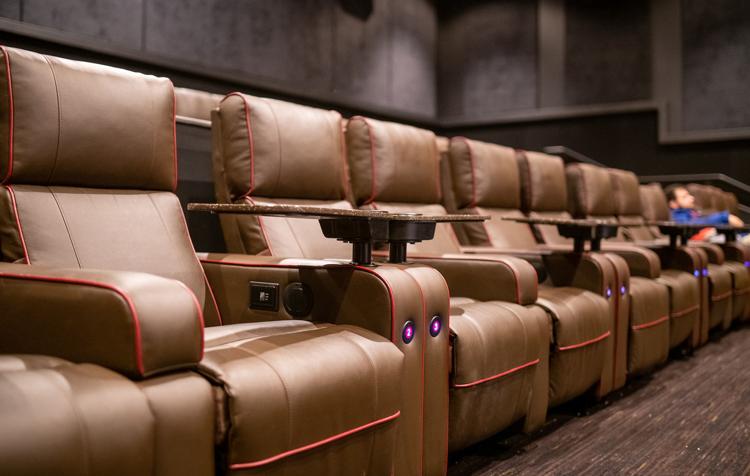 My last time there was for a 4 p.m. showing of the war-on-terror drama "Zero Dark Thirty" in 2013. I went with my father—and we were the only audience for the showing. My recent stop for a 4:30 p.m. showing of the even darker thriller "Joker" was similarly intimate, but thankfully, far more luxurious than six years ago.
Gone are the ticket booths inside the Main and Washington Street entrances, replaced with a large touch-screen vending station—allowing customers to choose specific seats—inside its bright Main Street entrance (adult tickets: $11.49). Removed is its traditional flip-down theater seating, supplanted with heated (yes, heated!) reclining loungers with plenty of legroom. History are concessions limited to popcorn and Snow Caps, diversified with a Bacon Mac & Cheese Bowl ($8.99) and Build Your Own Hot Dog ($5.99), with the latter including the option to pile on sauerkraut or Flaming Hot Cheetos.
And as the first cinema in the state to have a liquor license without being a full dine-in theater, you can now eschew the Cherry Coke for a frozen margarita ($11.99) or a 24-ounce serving of Sam Adams seasonal ($9.79). Bartenders are on site and serving for weeknight showings, as well as all day for Saturday and Sunday show times.
But do you have to take advantage of all these augmented menu amenities? Of course not. You can simply go traditional with a regular popcorn ($7.99) and Mr. Pibb ($4.99) the way I did for "Joker," then enjoy the comfort of AMC-signature recliners, tray tables and ample relaxation space afforded by the rest of the remade cinema.
The AMC 8 Market Arcade is the latest reminder that, though once aimed at getting people off their Barcalounger, the modern visit to the movies has now brought the homebody ethos to the theater. But thankfully, this enhanced experience hasn't sacrificed the enduring magic still evident via the glow of the big screen.
It's simply added more ways to enjoy it—and cheers to that.
Make a day of it
Interested in turning a movie at the Market Arcade into a larger plan? There are plenty of seasonally appropriate options within walking distance of the theater, including these five:
If you're not intent on having your meal during the movie, stop by La Divina, the newest addition to the nearby EXPO Market. The Kenmore favorite has brought its under-the-radar Mexican fare downtown, including their sought-after barbacoa (brisket) tacos. Best ordered in pairs (at $2.75 per) and dressed via self-serve toppings bar, they're a perfect lunch or dinner companion to your flick.
Interested in savoring a round or two of internationally renowned brews in the architecturally impressive shadows of both M&T Bank's gold dome and the Electric Tower? Head to the seats of bar-meets-bottle shop hybrid, Fattey Beer Co. Renowned for its eclectic craft draft menu—as well as canned and bottled options for take-home consumption—the cozy locale is the perfect spot to retreat and discuss the plot twists.
If you'd rather debate character motivations with a $5 mocha instead of a milk stout, stop by Overwinter Coffee. Situated next to Fattey off the renovated Roosevelt Square, the spot provides window seats and cafe comfort away from whatever elements may be swirling outside your film. Then again, you may want to grab your hot drinks to go, then stroll across Main and rest amid the seasonal setting of our next suggestion.
Boasting one of the most Instagrammable wintertime sights in the city, Rotary Rink at Fountain Plaza continues to be a must-visit destination for those who cherish the simple joy of outdoor ice skating—and doing it for free. If you don't have your own skates, rentals are available for adults ($3), allowing you to air your discontent about your movie's scene transitions while gliding against some of Buffalo's finest downtown scenery.
Finally, those keen for some casual shopping after their matinee or early evening feature can stop over to the city's Market Arcade building just a few doors away. Built by E.B. Green and W.S. Wicks in 1892—and modeled after London's Burlington Arcade—it's now lined with quaint shops featuring everything from Buffalo-inspired art to Indonesian jewelry to Buffalo Sabres gear…for your dog. Stores are open Monday to Friday until 8 p.m., and Saturday until 5 p.m. (Closed on Sunday.)
Be the first to know
Get local news delivered to your inbox!