Jan 18: Sausage Fest
Rusty Nickel Brewing Co., 4350 Seneca St., West Seneca
Sausage is one of the most iconic eats in Western New York and this 5th annual event at Rusty Nickel Brewing Co. celebrates it in all its ground glory.
"It's like a giant indoor tailgate party," said co-owner Jason Havens. "There's live music, people grilling outside, games, a magician and a bunch of other fun contests."
Initially created as a way to help the community get through the height of cabin fever season, Sausage Fest now brings in as many as 20 entrants, with past judges including reps from Mineo & Sapio, Get Linked and Ballyhoo. (New this year: a competition to be one of the esteemed judges—look for details on Facebook and the Sausage Fest event page.)
Awards are given in the categories of Best in Show, Best Breakfast Sausage, Best Venison Sausage and Best Sausage and Beer Pairing, with the Best of Show winner chosen based on presentation, verbal description, aromas and taste. Best of Show winners have included an elk sausage and an ultimate breakfast sausage that blended eggs, bacon, sausage and hash browns together with a hint of maple syrup.
While the contest sausages are not available for public consumption, you can choose from up to 20 different varieties brought in by local vendors, featuring familiar favorites and inventive new varieties. And because nothing goes together better, sausage flights with beer pairings are also on tap.
"We're trying to keep it as local as possible and would like it to get to the point where all local sausage companies participate in some capacity," added Havens.
The fun heats up at 1 p.m. with live music starting at 2 p.m. Contest winners will be announced, and Best in Show sausage trophy presented, between 7-8 p.m. followed by mixology samples and drink specials like Rusty Nickel's award-winning Bloody Mary.
Sausage Fest is free to attend and compete. Food and drink cost extra.
Jan. 22: Bach & Brews
Community Beer Works, 520 7th St., Buffalo
Beer has officially gone highbrow. Sip a cold one with a side of culture at this collaborative concert series that pairs live music from the Buffalo Chamber Players—including classical masterpieces from Bach and other Baroque masters along with contemporary works from Buffalo-based composers—with brews from Community Beer Works. Music starts at 7 p.m.
$15 suggested donation includes a complimentary beer or wine.
Jan. 25: Larkin Square Ice Festival
Larkin Square, 745 Seneca St, Buffalo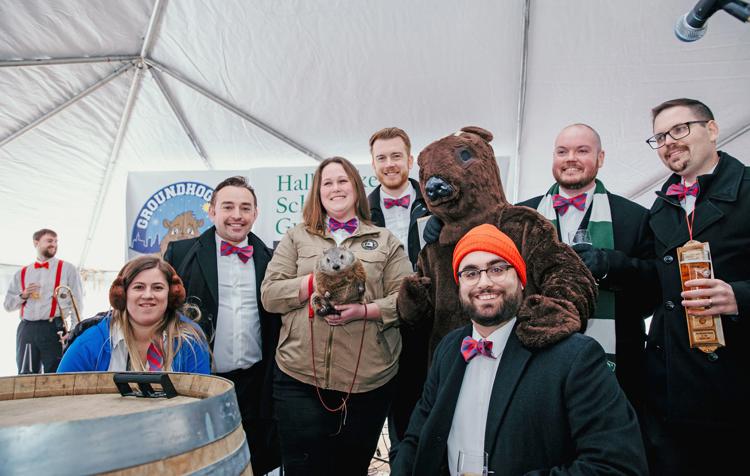 The Larkin Square Ice Festival brings two cool events to neighboring breweries. Flying Bison Brewing Company is throwing their 7th annual Buffalo Groundhog Day soiree with live music, heated tent, food trucks, live animals and weather prediction ceremony, while Hydraulic Hearth invites you into their heated outdoor beer garden for a Bavarian Festival featuring hot bevvies, German beer and music…and the infamous ice shot luge. Cozy up at Flying Bison from noon to 6 p.m. and Hydraulic Hearth from noon to 4 p.m.
Buffalo Groundhog Day tickets are $20 presale and $25 at the door (first 100 patrons get an exclusive pint glass). Bavarian Festival is free admission.
Craft Brew Tour card
A great deal for a great cause, Habitat for Humanity is selling Craft Brew Tour cards as part of a two-part fundraising effort to support the restoration of a home for a local family in need. Just $35 each, the booklet is redeemable for one free drink at each of the 32 participating local breweries, bars and distilleries through December 31, 2020.
Get your card online here or from Habitat Buffalo's ReStore locations at 1675 South Park Ave. and 501 Amherst St. in Buffalo, and at Transit Lanes, 7850 Transit Road, Williamsville.
On our radar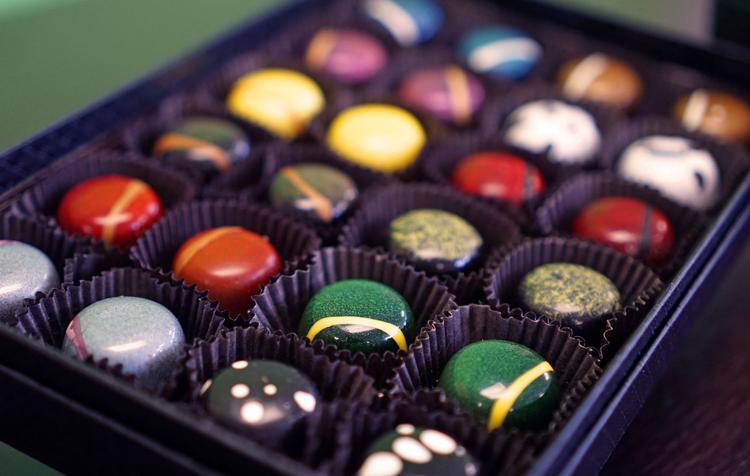 After selling their ridiculously delicious handcrafted chocolate truffles online and at pop-ups for four years, Blue Table Chocolates set up digs at 44 Brayton St. in the Five Points Neighborhood this past fall. The 560-square-feet space includes a production kitchen in full view—and is a net energy producing facility that sells back their energy gain to landlord Five Points Bakery. Drool over their flavor offerings (including vegan options) at their website. 
Blue Table Chocolates is open from 10:30 a.m.-6 p.m. Monday-Friday and 10 a.m.-7 p.m. on Saturday.
2540 George Urban Blvd., Depew
Short for Korean pop, K-pop music is known for its contagious beats, hip thrusts and slick moves—but you don't need to be a BTS groupie to benefit from the high-energy K-pop cardio dance workouts. Plus it's a great multi-generational opportunity for parents to groove to the music that fills their teenagers' headphones...and even learn to love it themselves. Beat the boring workout blues and check out a class for just $10 on Saturdays at 11:15 a.m. or Tuesdays at 7:30 p.m.
Be the first to know
Get local news delivered to your inbox!