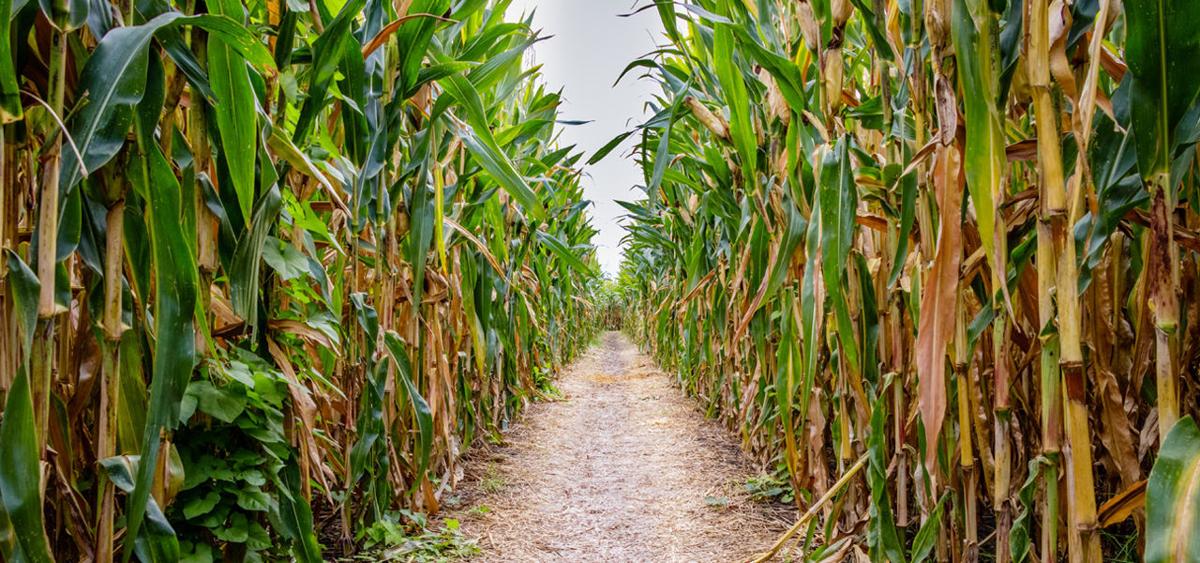 With fall in full swing and the beloved summer crop harvested and to market, what's left but to venture into fields of corn for sport? Grab a pair of old sneakers or rain boots and try to find the exits through these now-yellowed stalks.
The Great Pumpkin Farm in Clarence
Cost: $8 per person; $2 discount with paid festival admission
Extra kernels: If you attend opening weekend (Sept. 14 & 15), there will be dinosaurs in the maze from noon to 4 p.m. Zombies also roam the maze on select weekends. You can check the full schedule here. The Great Pumpkin Farm offers countless other attractions on site including hayrides, pumpkin sling shots, two Halloween-themed bars and hot cider.
Cambria Corn Maze
2019 design: The Loho Farms name and logo.
Cost: $10 per person; $5 for ages 5-14; free for ages 4 and under
Extra kernels: Flashlight Nights on Friday and Saturday offer visitors the opportunity to tackle the maze with the help of your guiding light. There are also nightly bonfires to enjoy with your group. Keep your eye out for two haunted maze nights during the season. Check for updates and additional offerings here.
Monaco Corn Maze in Hamburg
Cost: $5 per person; free for ages 3 and under
Extra kernels: Everyone is gifted a free bag of popcorn before entering the maze. Plus, there's a three-acre pumpkin patch with 20+ varieties of pumpkins and gourds to choose from. Check Facebook for updates.
Corn mazes, a growing pastime
Though the history of mazes or labyrinths date back to Greek mythology as an elaborate structure to hold the monstrous Minotaur, the corn maze as we know it originated in nearby Annville, Pa. in 1993.
That was when American theme park creator Don Frantz and English maze designer Adrian Fisher worked together to build the first corn maze based on popular hedge maze attractions in England. The maze was 1.92 miles of path on three acres of land, at the time enough to be dubbed the World's Largest Corn Maze by the "Guinness Book of World Records."
These structures have come a long way since—especially in how they take shape.
Corn maze designers often use a precision planting software to plant out the design, as opposed to growing and cutting. This approach uses GPS coordinates to turn the corn planter on and off based on the outline of the chosen design.
The process typically starts early in the spring with the conception of the design. Then the seeds are planted between May and June when the ground temperature is around 60 degrees, which is optimal for the seeds to germinate.
The summer crop thrives in warm sunny weather with rich, moist soil. When conditions are ideal, the stalks can grow up to 12-inches tall—making it nearly impossible to peer over the "walls." So the only way out is through.
Be the first to know
Get local news delivered to your inbox!