Giving handcrafted gifts this holiday season isn't just for the crafty thanks to an abundance of local classes geared toward the novice DIYers.
Hosted by resident experts there to guide you so you can craft to impress, these outings offer a variety of present potential, from cozy blankets to ornaments to lip balm. All it takes is a few hours and a can-do festive spirit.
Dec. 2 from 12 p.m.–3 p.m. & Dec. 7 from 11 a.m.–3 p.m
Create any three of the gallery's beaded snowflake styles, which span various skill levels. Attendees can create an ornament, gift topper, wine bottle charm, necklace or pair of earrings. No experience is required. For both children and adults, and all supplies are included.
Instructor Gregory Velazquez will guide students in the art of printmaking from concept to completion. Attendees will learn about the types of printmaking available, use the Queen City Fine Art's press to create their own mono-type print and leave with a completed project. All materials included.
Dec. 8 at 9 a.m. & 1 p.m.
Create a fresh, fragrant conifer wreath that looks as festive as it smells. (We'll understand if you gift it to yourself.) The holiday decor items are provided—all you need to do is bring your own hand clippers, garden gloves and a large box for transport. Open to ages 18 and older, or ages 13 to 17 with an adult.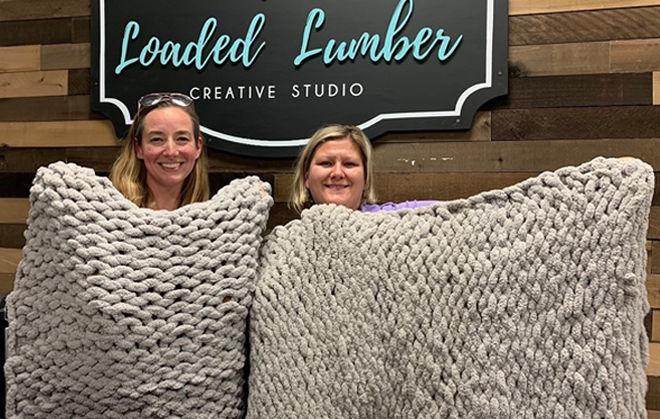 Learn how to knit a super soft, chunky knit blanket in a soft white or pale gray. There's no age limit, but anyone under 18 must be accompanied by an adult. Beer and wine available for purchase.
Let Vicki Schneider guide you through the art of flameworking to meld your own glass ornaments. Attendees will learn how to light a torch followed by the process of heating, rotating and blowing a glass ornament. Create a maximum of three ornaments, plus one will be gifted by the instructor. For ages 15 and older, unless accompanied by an adult.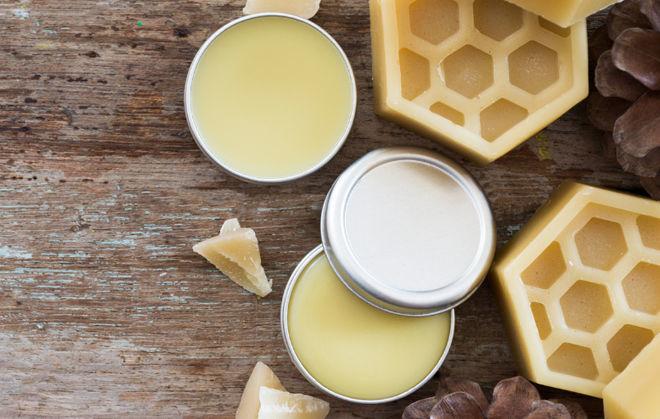 Need last-minute stocking stuffers? This class has you covered. Learn how to make your own lip balm with East Aurora native Erin Holko, who will guide participates through mixing beeswax (from her own bee hives!) and coconut oil to create this winter must. Attendees will leave with a stash of their own tins of lip balm. This beginner level class is for ages 12 and older. All supplies are included.
Dec. 13 & 27 from 6–8 p.m.
If you'd rather see what you can dream up instead of following a set plan, this is the class for you. It gives attendees the opportunity to craft on their own terms, however they like, by choosing from a variety of 30-minute projects including a trinket dish, flask, etched wine glasses, coasters, wine charms and mini sign. Guests can stop in any time between 6 and 8 p.m. The first drink is on the house, and there is a complimentary popcorn bar. For ages 21 and older.
Rather than pick up this go-to hostess gift, arrange your own festive centerpiece from greenery and holiday decor. Bring your own hand clippers, garden gloves and a large box for transport. This class is open for those ages 18 and older; 13 to 17 with an adult.
Want more? Many of these studios have other holiday classes in the works, so check their sites for even more opportunities to get crafting.
Be the first to know
Get local news delivered to your inbox!