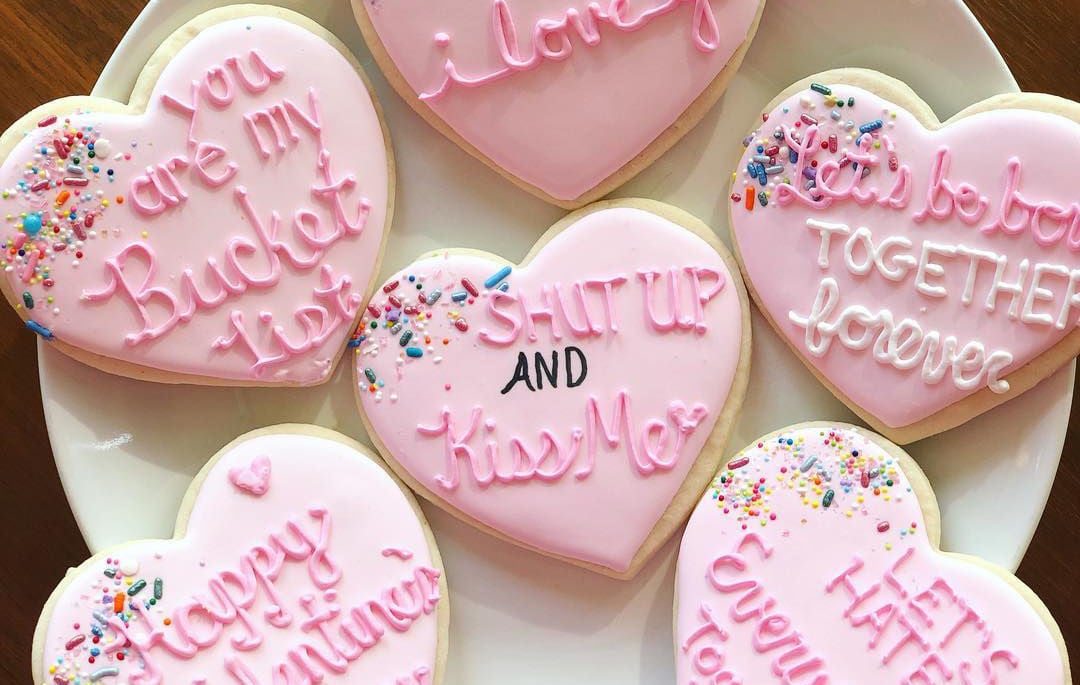 Feb. 16: Galentine's Brunch
346 Connecticut St., Buffalo
Perks at Horsefeathers hosts the return of this fabulous female Valentine fete, spurred by an episode of NBC's "Parks and Recreation."
Leslie Knope herself summed it up best when asked to describe Galentine's Day: "Oh, it's only the best day of the year...my lady friends and I leave our husbands and our boyfriends at home and we just come and kick it breakfast style. Ladies celebrating ladies. It's like Lilith Fair, minus the angst."
This year's Galentine's Day brunch menu proudly features the Leslie Knope Waffle, bottomless mimosas and themed cookies from Buffalo Cake Pops. Treat yourself and your favorite gal pals between 10 a.m. and 3 p.m. No reservations needed; counter service and open seating.
Be sure to also check out the Horsefeathers Community Indoor Market, a substantial substitute for the warm-weather farmers markets that go on hiatus each winter. Running Saturdays through May 9, themed markets include the Feb. 8 Valentine Market and Marigold + Vase flower pop-up market on Feb. 15.
Feb. 18-23: Black Restaurant Week
Taste Buffalo's diverse culture during this third annual event that celebrates community, entrepreneurship and some of the best food the city has to offer.
"Our goal is to empower and highlight the great minority-owned restaurants here in Buffalo that deserve more recognition," said Mark L. Glasgow, president of the Buffalo Urban League Young Professionals.
The group initially introduced the concept as a weekend promotion back in 2018 and extended it to the current week-long celebration last year. "It was a big success in 2019 and we're looking to grow and improve even more in 2020," added Glasgow.
Similar to the long-running Local Restaurant Week, restaurants participating in Black Restaurant Week must be local, independently owned and not part of a franchise.
Establishments must also offer at least one healthy option, and diners can expect to find some offering special menu deals priced at $20.20. Check here for the full list of participating restaurants.
Feb. 24: Yusef Salaam, UB Distinguished Speaker Series
Alumni Arena, UB's North (Amherst) Campus
Criminal justice advocate and member of the Central Park Five, Yusef Salaam will be UB's 44th annual Martin Luther King, Jr. commemoration keynote speaker. Incarcerated at just 15 years-old, Salaam served nearly seven years before his sentence was overturned. Since his release and exoneration, Salaam has traveled the country and beyond to speak about our broken criminal justice system, false confessions and the disenfranchisement of the economically disadvantaged. The plight of Salaam and the other members has been documented in the award-winning film, "The Central Park Five," and the Emmy-award-winning Netflix series, "When They See Us." Salaam also received a Lifetime Achievement Award from President Barack Obama in 2016. Hear his impactful lecture at 7:30 p.m. Tickets range from $18 to $56.
Closing Feb. 29: Burchfield Penney exhibition celebrating Buffalo's artistic history
1300 Elmwood Ave., Buffalo
Don't miss "In the Fullness of Time: Painting in Buffalo, 1832-1972," commemorating 140 years of important works along with the painters who had a lasting impact on our region's art scene. Comprised of nearly 100 pieces from native Buffalonians, transplants and expats, the exhibition features works from private and public collections, including Burchfield Penney, Albright-Knox Art Gallery, The Buffalo History Museum and the Smithsonian Institution.
Spanning a number of historical eras including when Buffalo was in its heyday, the exhibition follows the history of art as it moves through early landscape paintings to portraits of Buffalo high society and through the abstract expressionism of the mid-20th century. The installation follows the history of our city: Buffalo's rise as a boomtown following the completion of the Erie Canal, its post-industrial days as well as the current resurgence.
Exhibit is free with gallery admission: $5 students, $8 seniors 62+, $10 adults and free for Burchfield Penny members, Buffalo State students, faculty and staff, veterans and active military and children 10 and under.
Be the first to know
Get local news delivered to your inbox!