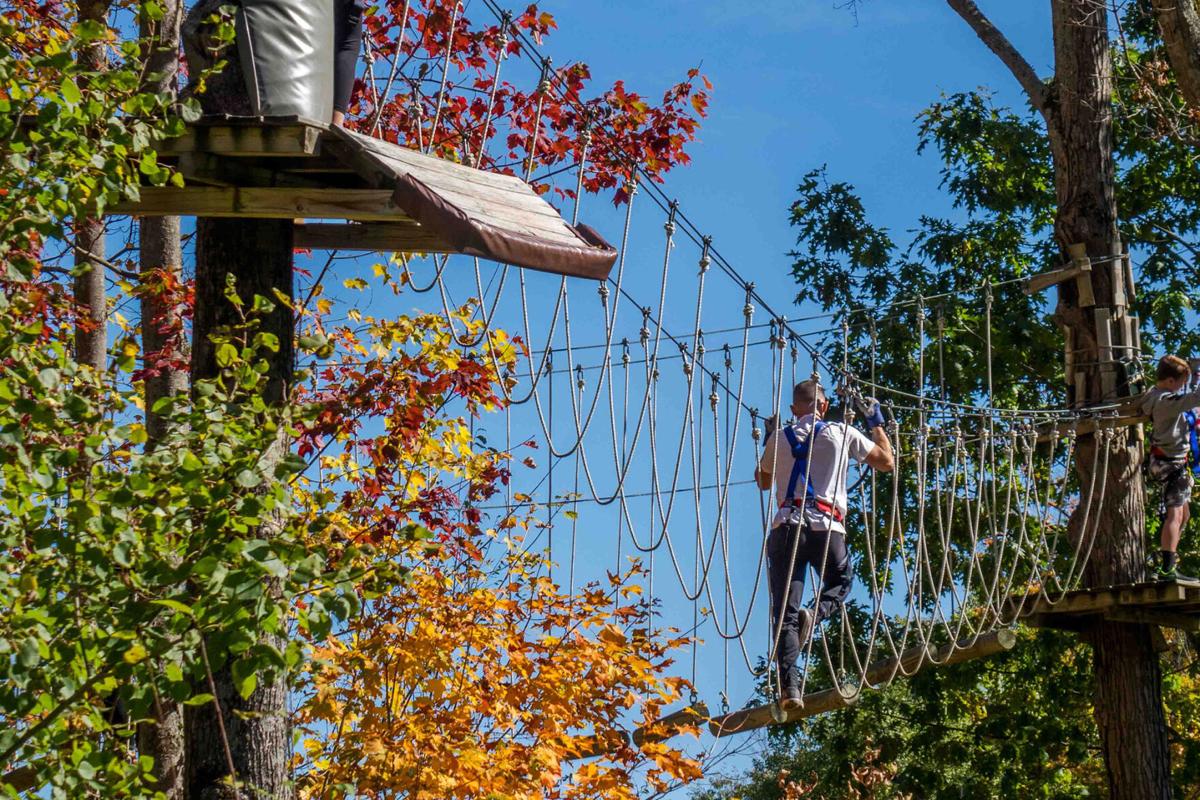 As days seem to blur into one another, finding fresh ideas of things to do—let alone new adventures nearby—can be challenging. If you're game for anything to get out of the house, check out the following local experiences and the new measures in place to ensure you have a great, safe time.
Attica and Arcade Railroad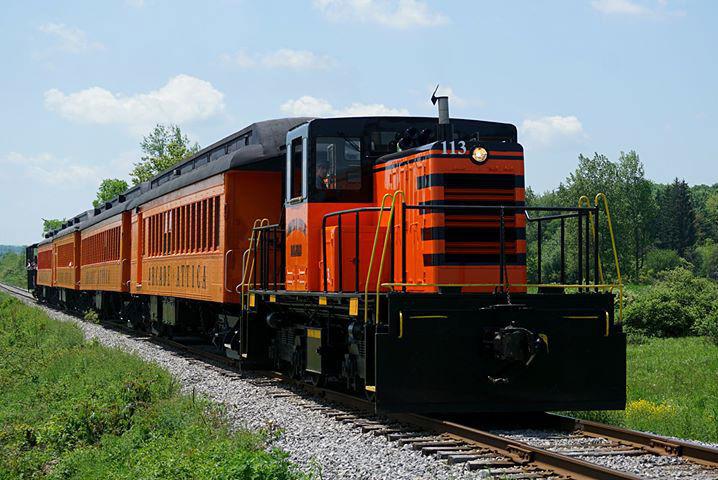 For passing scenic views of Western New York's striking fall foliage, hop aboard the Attica and Arcade Railroad. Around 45 minutes outside Buffalo, the train that opened back in 1880 still runs every weekend in October. The round-trip ride from Arcade to Currier Station takes two hours and 20 minutes.
"Enjoying the beautiful scenery while you ride through the countryside is relaxing during these unprecedented times," said Ryan Slocum, office manager of the railroad. "We have face masks, social distancing and other Covid policies in place to make everyone feel safe when they visit."
Safety measures: Pre-reserved tickets highly recommended. Face masks required for all over 2-years old. Coach capacity is reduced to allow social distancing, and hand sanitizing stations can be found throughout the property and at the ends of each coach car.
Charles E. Burchfield Nature & Art Center
Find out how many city seals you can spot in West Seneca as part of a new series of safe activities launched by Charles E. Burchfield Nature & Arts Center. The Discover West Seneca program offers identification guides for what to find within the town, complete with scavenger hunt-style tasks like how many rare wildlife you can count on the various sculptures around the property.
"It's a series of activities that encourages people to explore and learn about their neighborhood, local parks, area nature features and historical facts," says Carol Yetter, one of the Center's volunteers.
Feeling creative? Burchfield is also offering goodie bags worth leaving the house for: Take It and Make It craft packages.
"In addition to picking the packages up in the classroom during office hours, we set up a clothes line between our outdoor little library and our information box where we hang the craft activities for those in the park on weekends and evenings," said Yetter.
Safety measures: Masks and social distancing are mandatory on the property.
Holiday Valley Aerial Adventure Park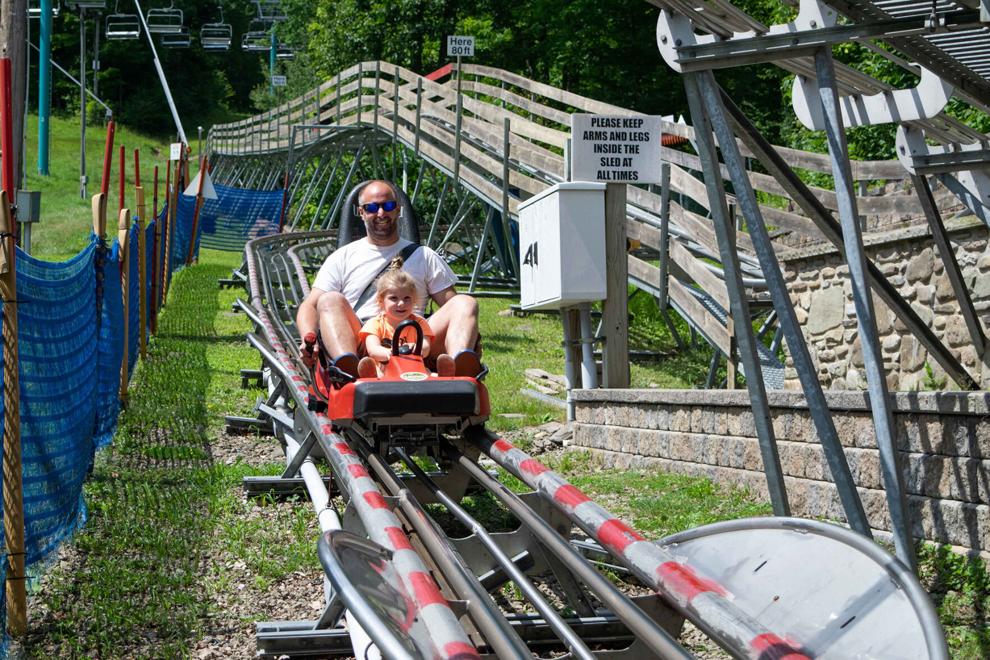 Best known for their ski slopes, Holiday Valley also packs an adventure park, roller coaster and zip line into its peaks. Sky High Adventure Park is every kid-at-heart's dream of a giant tree house—with five acres to explore. All 13 courses that all have at least one zip line.
"When you're outside in the fresh air, up in the trees and using your physical and mental skills to complete the course, you are completely in the moment and getting away from the issues of today," says Jane Eshbaugh, director of marketing for Holiday Valley Resort. "It gives your mind a rest and your body a workout."
Looking for more of a chill thrill? Hop on a chairlift ride to Spruce Lake on Saturdays and Sundays through October 18th, perfect for taking in the scenery at new heights.
Safety measures: Online registrations encouraged. Masks required when directly interacting with someone outside of your party or when not maintaining social distance.
Griffis Sculpture Park
Since the '60s, Griffis Sculpture Park has been an escape for both artists and visitors nationwide.
"The board of directors actually made the decision to open early this year due to Covid-19, knowing that with 450 acres we could provide a safe and fun outdoor space for visitors to enjoy—a safe haven if you will," says Nila Griffis Lampman, executive director of the Ashford Hollow Foundation.
The park's two entrances offer everyone a way to experience the 12 installations: The Rhor Hill entrance is perfect for a drive-by look at the sculptures, while the Mill Valley Road side has trails to get an up-close look. The bronze, welded steel, aluminum and wood sculptures include giant insects, animals, castles, submarines and, of course, the Amazon men and women.
"The park offers fantastic large expanses where people can enjoy the perfect marriage of art and nature while maintaining a safe distance to allow for proper social distancing," said Griffis Lampman.
Safety measures: Visitors must follow CDC recommendations of social distancing. Touchless transactions are used in the gift shop.
Buffalo Riverworks Escape Room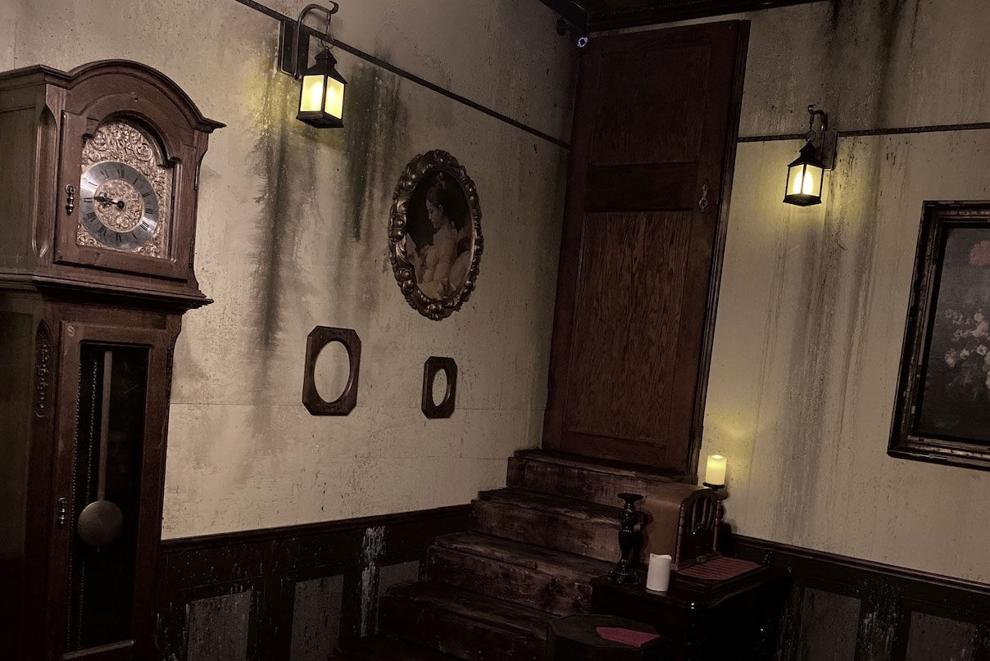 Nothing beats escaping quarantine than literally stepping into a new world. Whether you fight for survival after being stuck in a Lake Effect storm or go back in time to the 1800s to discover the secrets of a mansion, the two escape rooms created by Buffalo Riverworks and Morbid Entertainment are fully immersive and take an hour to complete.
"Lake Effect is obviously very Buffalo themed, ultimately trying to escape before the blizzard hits," says Chris Haynes, owner of the escape rooms. "This is the much harder of the two adventures and rustic lanterns are your only source of light to explore and solve puzzles, making this one a little more unique and theatrical."
For first timers, Haynes recommends Mystery Mansion, which is largely based off the Winchester Mystery House in San Jose.
Safety measures: Only one room will be offered per hour. Masks required before and after gameplay, with a temperature scan upon arrival. Hand sanitizer required before and after, with each room receiving extra disinfecting processes.