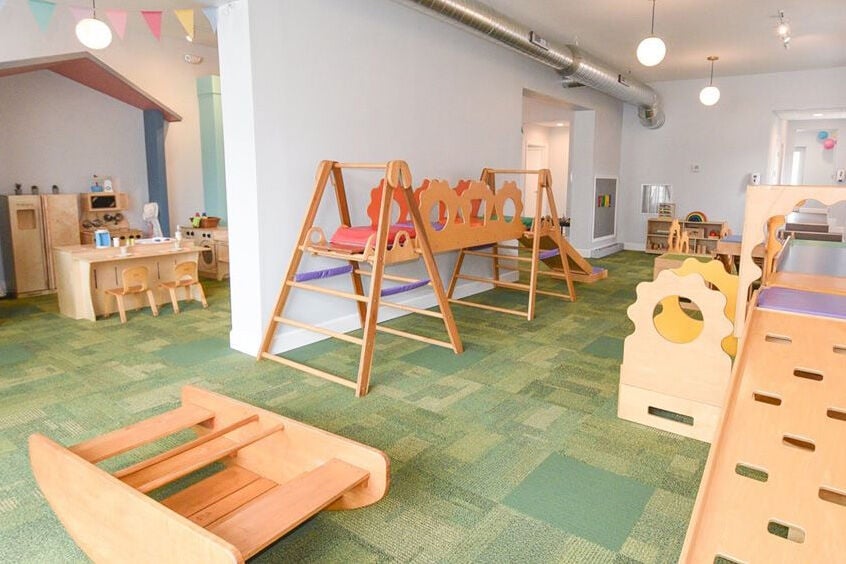 Carrie McDermid and Maureen Rudzinski were out of ideas for what to do with their children after exhausting every zoo, museum and library.
As former educators and friends for over a decade, Rudzinski and McDermid got to thinking—and dreamed up their own dedicated play space for kids, Little Buffalo in North Buffalo.
"We put our heads together, came up with a business plan, took a big risk and we opened up four weeks before the pandemic," said Rudzinski. "We wanted to add something for families with small children in the city and surrounding areas of Buffalo."
Little Buffalo features two socks-only areas dedicated to imaginative play, along with sensory tables for playing and crafting, and a classroom, all designed for newborns through age 7.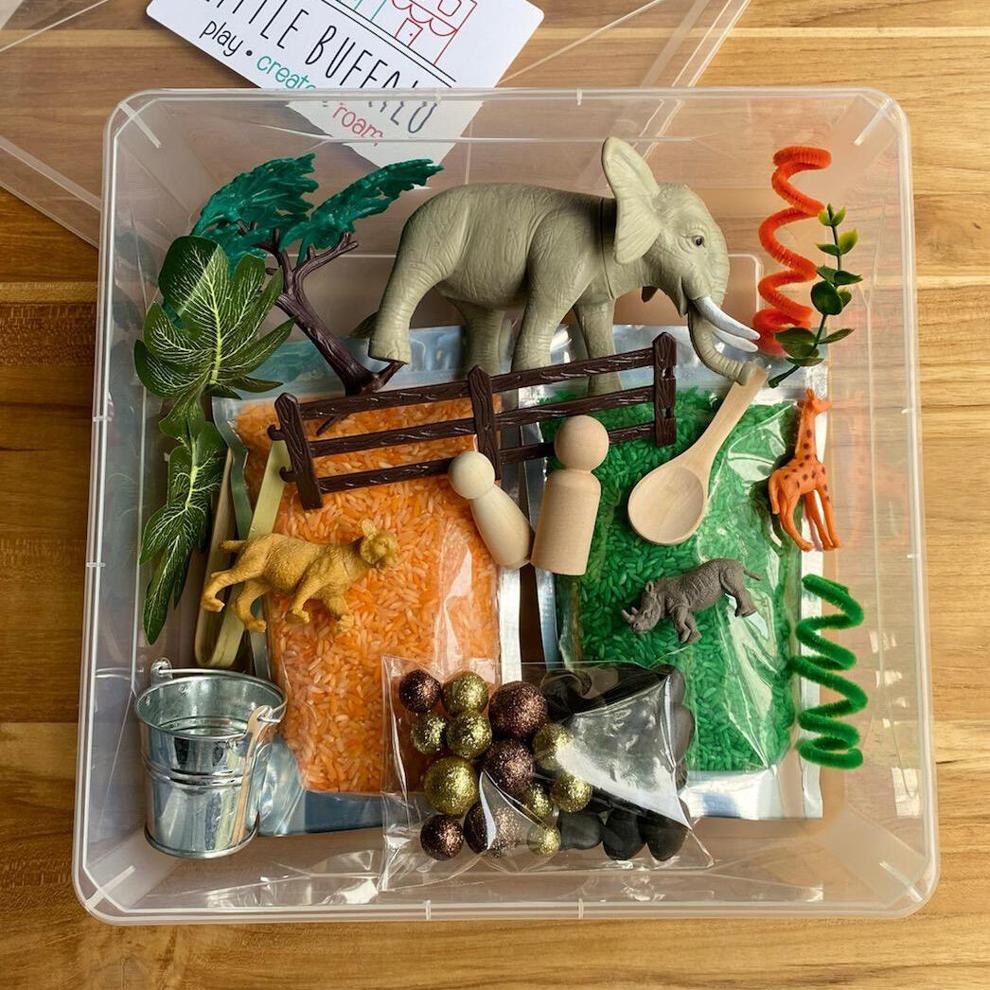 One side of their Hertel Ave. space is a pretend play storefront, currently set up with a kitchen, pet center and ice cream stand/bakery. The other, a gross motor zone outfitted with slides, climbing equipment and mats for soft play.
"We're tapping into both the mental growth and also the physical, so kids can climb, roll and explore safely instead of climbing at home on their parent's couch," said Rudzinski.
The versatility of the space allows the duo to change the themes of play with ease by swapping toys and props—a refresh they try to do monthly to keep the experience new and fun. Little Buffalo is also collaborating with local artists and nutritionists on classes in the space designed for kids and parents alike.
"We tried to take everything we always wanted traveling around with several kids and just make it manageable, enjoyable and nice for the parents and enriching for the kids," Rudzinski said.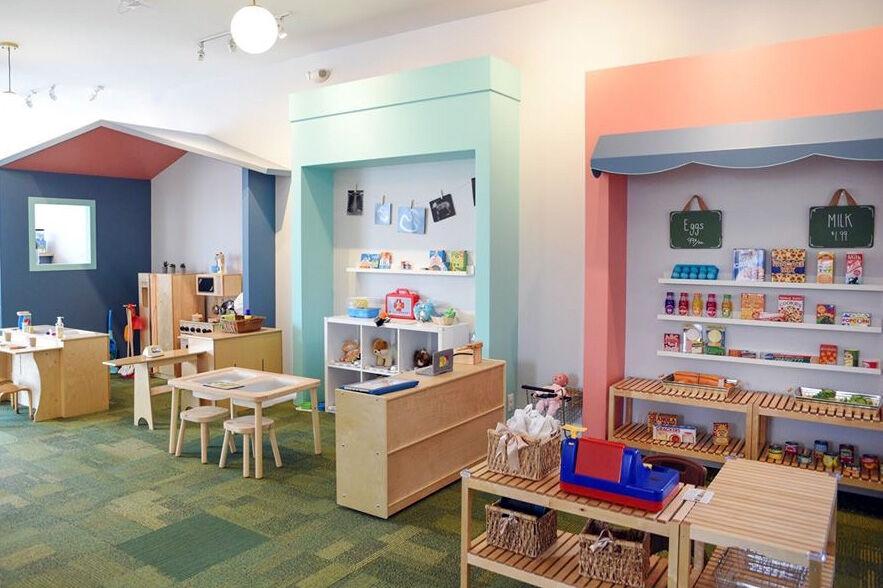 Open play is $15 for 90 minutes; or $12.50 per session with the four pack. For convenience, Little Buffalo has a parking lot and offers complimentary coffee for parents. They're also expanding their team so they can accommodate weekend and evening hours, as well as birthday parties.
To ensure safety, Little Buffalo closes between each session for a thorough, hour-long cleaning. They also clean each time a child leaves a play area and provide caddies with extra cleaning supplies for parents to use. Masks are required for anyone 2 and older.
"We've gotten feedback from moms or dads saying it was a kid's first time out," Rudzinski said. "They liked the scale of everything, the whole vibe and the kids weren't overwhelmed, but they were reintroduced into socializing in a very gentle and calming way."
More play destinations
The children's museum on Buffalo's waterfront hosts weekday classes designed for 1–5-year-olds to help develop social, cognitive and motor skills through hands-on activities with art and music.
Cost: $12 for an hour session.
Build your child's confidence, strength and endurance at this "ninja warrior" obstacle gym, with structured classes and open playtime for children 2 to 14. Kids work through mini obstacles from the popular show like uneven steps, netted spider climbs and more.
Cost: $30 for one class; $20 for open play.
This art destination offers a three-class series in painting and ceramics for children aged 4 to 14, where they'll learn professional techniques from working artists and leave with their own mini-masterpiece.
Cost: $56 to $84 for the series.
Through active play, this kids-only gym teaches introductory gymnastics focusing on building both athletic and social skills. Classes vary based on age and skill, starting at 4 months and up to 12 years.
Cost: First-time visitors can try an introductory class for $21.
If your child's an animal lover, take a day trip to participate in one of the aquarium's animal encounter programs for a behind-the-scenes look at training and feeding penguins, seals, sharks or stingrays.
Cost: $35 to $75, including admission.
Online registration is required for each of these locations and safety precautions must be observed.