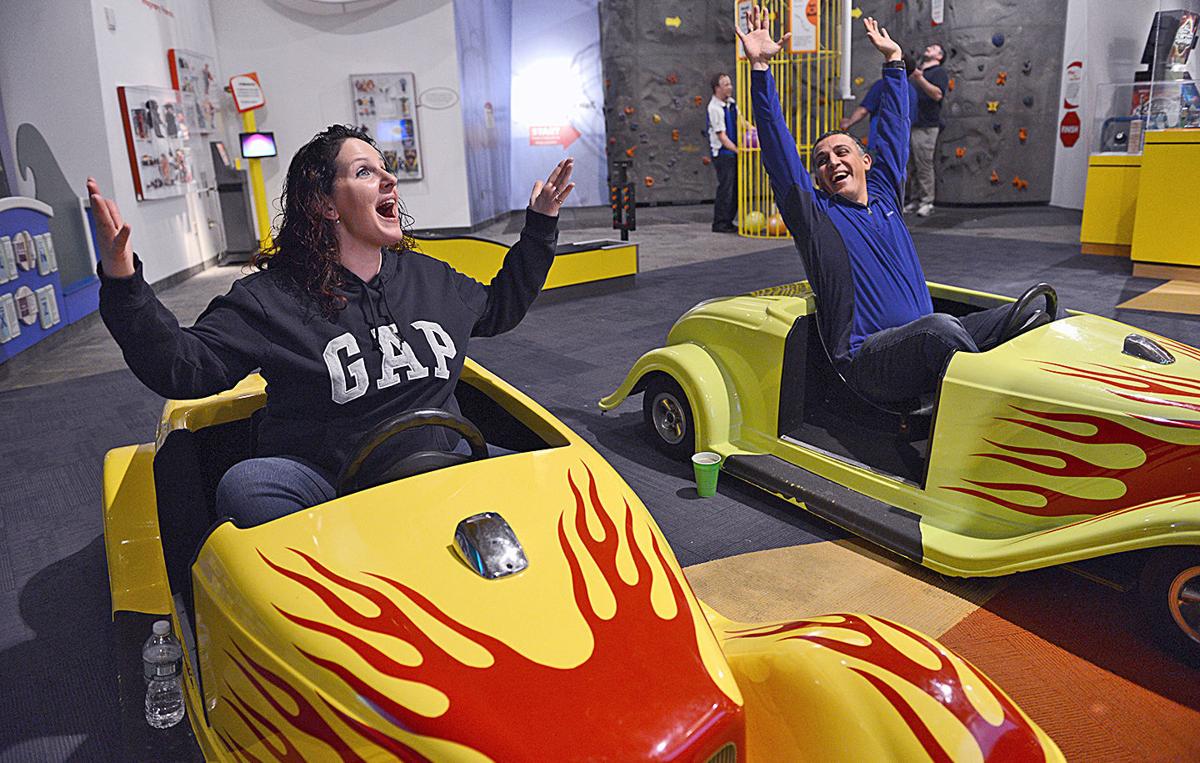 Museums have always been an all-ages affair, but lately institutions are upping programming geared towards adults. Whether you seek after-hour access, higher education or a boozy bash, there's something for everyone.
Buffalo Museum of Science
Science After Hours are relaxed post-5 p.m. events that take place monthly at the museum or Tifft Nature Preserve. Offerings include Adult Bubblefest (Sept. 13; $16), which invites a 21+ crowd to dance and play with really big bubbles and make bath bombs alongside live music and a cash bar.
Get a Clue (Sept. 27; $30) is a rousing adults-only game of whodunit that asks teams of 2-10 to track down clues and witnesses across the museum's four floors in an effort to close the case. Clue seekers also get one included drink ticket, plus a cash bar (beer and wine), food for sale and access to all of the museum's permanent exhibits and galleries from 6–10 p.m.
Though it's not until March 28, 2020, don't forget Beerology—WNY's flagship adults-roam-museum-halls event. The party tackles the science of beer and serves samples from area breweries. General admission and VIP tickets are available for $49 and $69, respectively.
Explore & More
The newest museum in town adds to the fun with Incredible Hunt, an app-based scavenger hunt Oct. 8 where teams face off to see who knows Buffalo better. The entry fee is $250 per car, which can have up to five team members. Winning teams will be rewarded with prize packs.
Grown Up Night of Play offers dinner, drinks, live music and activities throughout its four floors from 6:30–9:30 p.m. for $35. If you want even more access, spring for the $50 VIP experience and enjoy champagne toasts and rooftop fireworks (weather permitting). The next available night is October 24 with a Halloween theme, then Nov. 15.
The Martin House
All Wright All Day Tour is an all-inclusive package that offers the rare opportunity to experience a variety of Frank Lloyd Wright's designs throughout Western New York. A coach bus takes guests to the Martin House, the Filling Station, inside the Pierce Arrow Museum, the Fontana Boathouse on the Black Rock Canal, Graycliff in nearby Derby and Blue Sky Mausoleum at Forest Lawn.
The tour runs from 8:30 a.m. to 5:30 p.m. and includes transportation, a lunch buffet and a knowledgeable guide for $150. The next available tours are Sept. 27 and Oct. 12 and 25.
The Twilight Tour & Yoga is specifically curated to include themes of Wright's principles of organic architecture, simplicity of design, tranquility of the space and connection to nature as it relates to the practice of yoga and mindfulness in our daily lives. While these $30 classes are slated throughout the fall, they're extremely popular and September's is already sold out. Join the Martin House email list to be the first to know when yoga classes are scheduled and hear about other unique tour opportunities.
Albright-Knox Art Gallery
Gallery Talks are scheduled throughout the year for those interested in learning more about a specific exhibit. The next discussion is Anthony McCall: Dark Rooms, Solid Light on Sept. 6 from 6–6:30 p.m. Filling the entirety of the museum's 1905 building, the discussion will feature five of the artist's immersive "solid light" installations among other works. Talks are free with museum admission and completely free for AK members.
National Comedy Center in Jamestown
The museum offers extended hours every Friday and Saturday night with alcohol service at the Comedy Karaoke Lounge.
Strong Museum of Play in Rochester
The Happiest Hour is a 21+ event from 5:30–9:30 p.m. that enables adults to experience the museum on their own terms, whether reading the labels on the artifacts or playing in the arcade. The Happiest Hour is held three times a year—typically in April, August and December. The next one will be in December 2019.
Memorial Art Gallery in Rochester
On select Thursdays, Alternative Music Films are shown and discussed for music buffs or the curious. Past selections have included "The Life and Art of David Bowie" and "Sinead O' Connor – Live: Year of The Horse." The next viewings are scheduled for September 19 and October 17. For more information, join the Alternative Music Film Society Facebook group.
The MAG also offers Museum of the Dead, a 21+ annual Halloween-themed extravaganza featuring art, music, palm readers and a costume contest. You can mark your calendar for this year's on October 25 from 8–11 p.m.
Ripley's Aquarium of Canada, Toronto
Paint Nite is a 19+ event that lets you embrace your creative juices with a beautiful underwater oasis as the backdrop. Guests will create a marine-themed canvas painting while sipping on drinks. The $50 ticket includes same-day general admission, complimentary ticket for another day and your 16-by-20-inch canvas to take home.
The next available Paint Nite is October 4 from 7–9 p.m., and these are known to sell out. If interested, don't let this one get away.