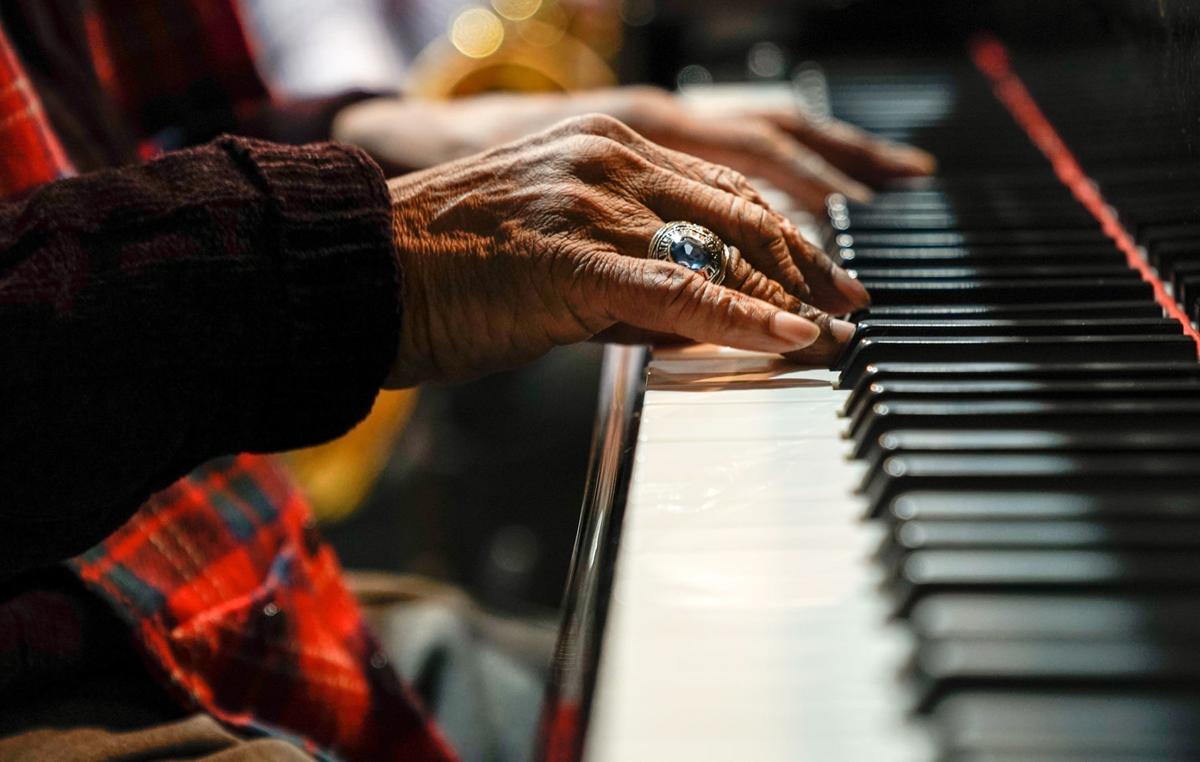 Western New York autumns may be filled with fabulous foliage and crisp air, but there's also plenty of inside fun to be had. From a neighborhood tour of homes to international film and jazz festivals, this lineup runs the gamut from hyperlocal to global appeal.
Oct. 2: The Price Is Right Live
University at Buffalo Center for the Arts
"Come on down," you could be the next contestant on "The Price Is Right Live." A non-televised, staged production based on the longest-running TV game show, you just may get the chance to win prizes from appliances to a new car, spin the big wheel or even bid in the showcase showdown. Contestants are randomly selected from all registered ticket holders. Registration takes place at the Mainstage Theatre up to three hours before the 7:30 p.m. scheduled start time. (Ubcfa.org; 645-6915)
Admission: $40, $50 and $75; VIP tickets are $125 and $175
Oct. 5: Parkside Tour of Homes
Tour packet pickup at corner of Parkside Avenue and Russell Street 
This is your chance to gain exclusive access to the interiors of some of the city's most historically significant houses, representing a variety of architectural styles. Tour runs 10 a.m. to 4 p.m., rain or shine, and all money raised supports Parkside Community Association programs. Kickoff happy hour from 6-8 p.m. on Oct. 4 at the Martin House Complex pavilion, 143 Jewett Pkwy. (Parksidebuffalo.org; 838-1240)
Admission: Tour: PCA members and students, $20; non-members, $30. Happy Hour: $30. Combined: $40
Oct. 10-14: Buffalo International Film Festival
North Park Theatre, Hallwalls Contemporary Arts Center, Burchfield Penney Art Center & Squeaky Wheel
Our neighbors to the north may host the largest film festival on the continent, but Buffalo is no slouch when it comes to giving Western New Yorkers one of the first looks at films from around the world—and around the block. The festival will screen over 110 local, regional, domestic and international features and short films originating from over 25 countries, with filmmakers coming in from as far away as Germany and France.
Always pushing the boundaries, the festival will open with the Buffalo-shot "A Woman's Work," which follows the class-action lawsuits filed by three former professional cheerleaders. Other entries filmed in the Queen City include "The True Adventures of Wolfboy," whose cast includes John Turturro, and "The Fan Connection," which follows three die-hard Sabres fans. Visit website for specific screening times and locations. (Buffalofilm.org; info@buffalofilm.org)
Admission: $40 festival pass for all screenings, panels and parties; individual screenings, $7-$12
Oct. 11-13: CMC Jazz Fest
Venues include the Colored Musicians Club and Burchfield Penney Art Center
Paying tribute to the storied and historic Colored Musicians Club (CMC), this three-day festival kicks off with a VIP mixer and cocktail hour, followed by a legendary trio led by internationally acclaimed drummer George Spanos. Additional performances include French improvisational singer Cyrille Aimée, trumpet master and CMC artist-in-residence Nicholas Payton and a tribute to Rey Scott that will feature a collaboration with the Buffalo Philharmonic Orchestra. Advance pass purchase recommended to save a seat. See Cmcjazzfest.com for all performances, dates, times and venues.
Admission: Student pass for all shows, $85; CMC/Hallwalls pass, $105; general pass, $105; VIP pass, $150.  Single events at the door, $37.50 (cash only); Jazz Mixer is VIP pass only.
Oct. 18: Dish It Out
Salvatore's Italian Gardens, 6461 Transit Road
This fifth annual gala entitled "A Night at the Movies: A Premiere of Hope," will have local professional and celebrity chefs going up against each other for "Top Chef" bragging rights while raising money for the National Center for Missing and Exploited Children. The night begins with the competition, signature cocktails and silent auction, followed by a sit-down gourmet dinner, program and live auction.  Dress in Hollywood glam for this party that runs 6-10 p.m. (Ncmecnyauction.org/Buffalo/The-Event; 555-242-0900)
Admission: $175; couple (two tickets), $325
Be the first to know
Get local news delivered to your inbox!