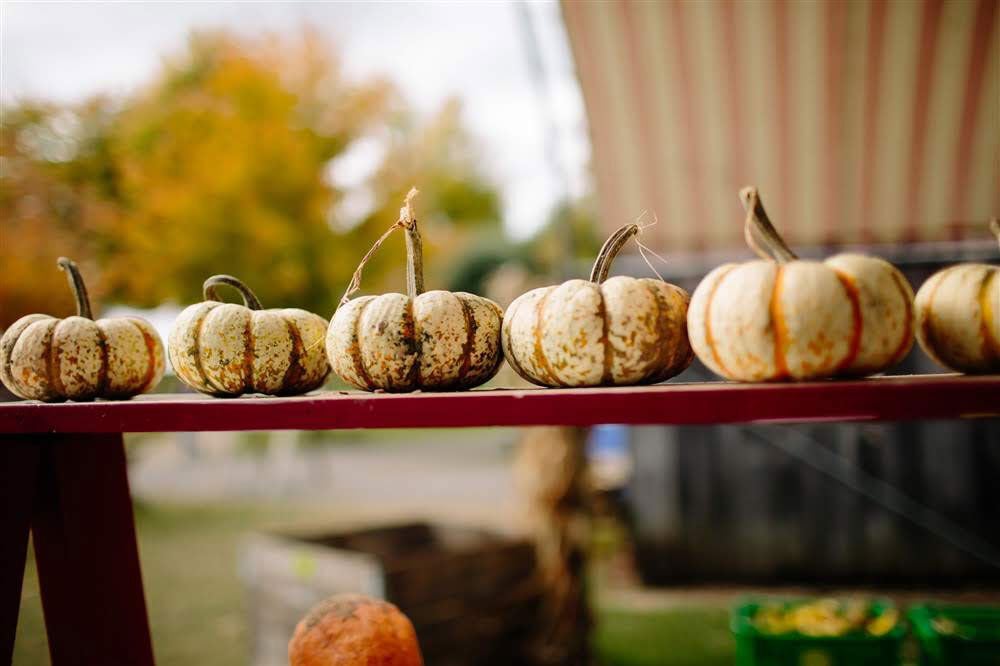 After a sweltering summer that found many of us investing in air conditioning and home swimming pools to make social distancing easier to endure, we're lucky that Covid-19 can't rob us of a truly gorgeous Western New York autumn.
The most jaw-dropping display I've ever seen took me by surprise one Sunday when I headed south from Buffalo to see my mom in Olean. As I turned a bend on Route 16, reds, oranges and yellows exploded before me, and I stopped dead in the middle of the road (ever so briefly) to feast on the cool, crisp splendor.
While that was only a quick break from urban panoramas of blacktop and buildings, fall vistas can be savored on many a perfect day trip.
The Jump-Off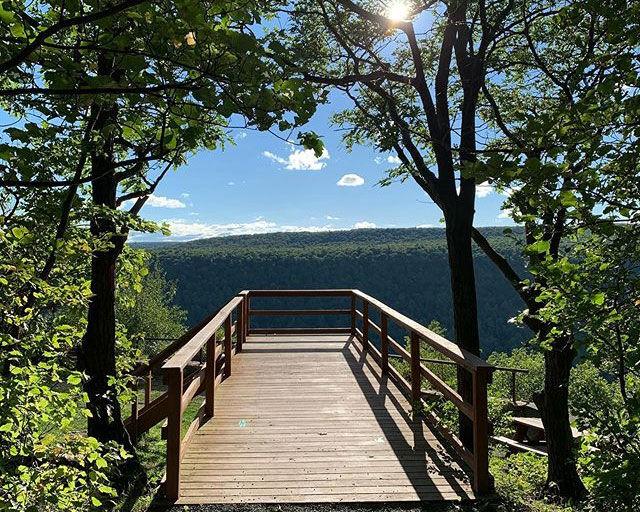 Well, that's how the locals and some online sources refer to it. This scenic lookout in South Bristol/Naples is set within 400 acres chock-full of reasons to make the two-hour drive to Ontario County Park at Gannett Hill. Spectacular doesn't begin to describe the observation-deck view of the Bristol Valley. It's even wheelchair accessible and less than a quarter mile from the parking lot that abuts a string of campsites.
A Webster, NY, couple joined me as I was snagging a quick video recently, and there was just enough room for us to socially distance. (Me with a mask, them apologetic for not expecting to see anyone in such an isolated spot. So, remember to stuff one in a pocket, just in case.)
While the lookout is their favorite, the couple frequently visits the park and has become familiar with the 17 miles of multiuse trails running through the property. It's a popular mountain biking spot that also features a couple of great playgrounds, grills, basketball court, wide open spaces and a fishing pond that's compliant with the Americans with Disabilities Act.
Less than 10 minutes from the park is Monica's Pies at 7599 State Route 21, and it would be a shame if you miss out on the baked goods here. It may be best known for its grape pies—popular across Finger Lakes wine country—but, some of my friends swear by her chicken pot pie. Just to be sure there's one available, you might want to call ahead: 585-374-2139.
Avon Flea Markets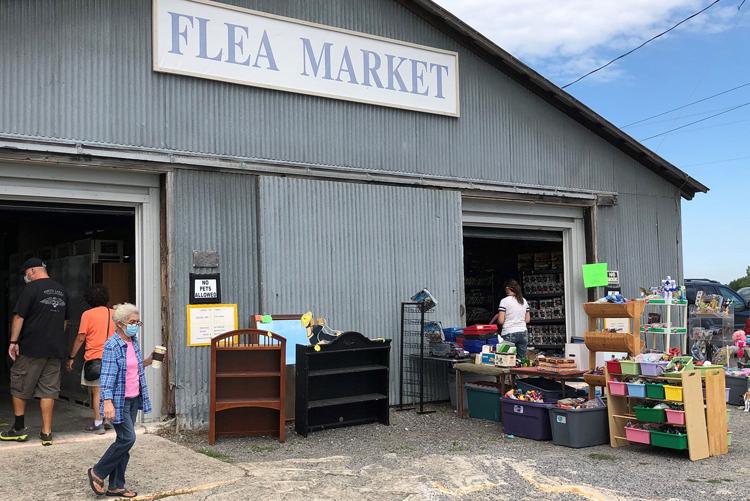 If you have trouble resisting a bargain and love to look through other people's cast-offs (OK, so that's what I do for fun), a Sunday drive to this small Livingston County town will certainly appeal. Since it's in the middle of farm country, you'll also be treated to fall foliage coming and going.
I recently met up with my sister and nieces at the smaller of the town's two markets, the Exit 9 Flea Market at 2688 Lakeville Road, which bills itself as the largest indoor/outdoor flea market. Just three miles away is the even larger outdoor venue, East Avon Flea Market, 1520 West Henrietta Road (Route 15). Known colloquially as "the one at the drive-in," the site is a theater-turned-market one day a week. Both are open May through October and define the word eclectic.
At Exit 9, which is also part Farm Market, I came away with two Delicata squash, a planter, some honey sticks and a handful of free manila folders. Except for the produce stands, which include pumpkins and other fall fare, everywhere I stopped offered a lower price than what items were marked.
If I hadn't clung to my "I don't need anything" mantra, I might have gone for the chairs with seats made from belts (sans buckles), a freshly painted red-and-black rolling cart, decrepit shell-back chairs that screamed potential, a vintage bottle of Dr. J.H. McLean's Volcanic Oil (pain-relieving liniment) or a shellacked New York City School District blackboard yardstick.
There's food available at the markets, but if you've never been to a Tom Wahl's, the chain's flagship restaurant is just a few minutes away on East Main Street. There's indoor and outdoor seating, all socially distanced. Folks rave about the Wahl Burger and the root beer floats.
While you're in the area, consider a stop at the family-run Wizard of Clay store and workshop, just 25 minutes from the flea markets, at 7851 Route 20A in Bloomfield. It's open seven days a week and offers hand-thrown pottery with its signature Bristoleaf design, jewelry, one-of-a-kind crystalline vases and much, much more. The scenery around the geodesic dome buildings is breathtaking in the fall.
Long Acre Farms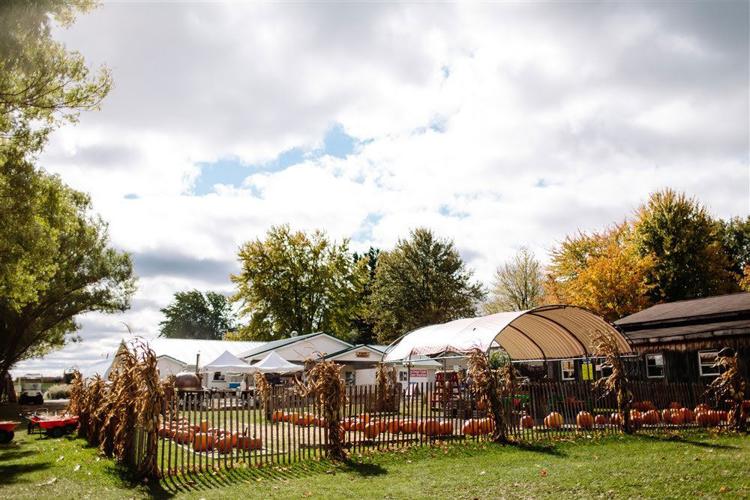 Since Wayne County ranks third among the nation's apple-growing regions, it's only fitting that one of the best family friendly agri-businesses can be found there: Long Acre Farms in Macedon, where this year's Fall Festival weekends run Sept. 14-Oct. 27 and Columbus Day.
This autumn treasure is about the sights and sounds—but, especially, the tastes and aromas—of the season. They've got cider donuts, cider slushies, caramel and candy apples, pumpkin fudge and pumpkin ice cream. There's also an on-site winery, JD Wine Cellars, where you can relax on the deck and sip while savoring the scenery.
It's been more than 20 years since Long Acre introduced the idea of a corn maze and their five- acre Amazing Maize Maze continues to draw crowds each year. Because of its size, the intentional widening of some paths inside, and the owners' social distancing rules, they're sure there will be enough room for everyone to safely enjoy the maze. There's also the special Animal Tracks Maze for smaller children and those not up for spending the average 90 minutes looking for a way out.
If you want to enjoy some apple picking, two other popular farm stands are nearby. Look for the Apple Shed in Newark (where Long Acre buys its cider) and Burnap's Farm Market in Sodus.