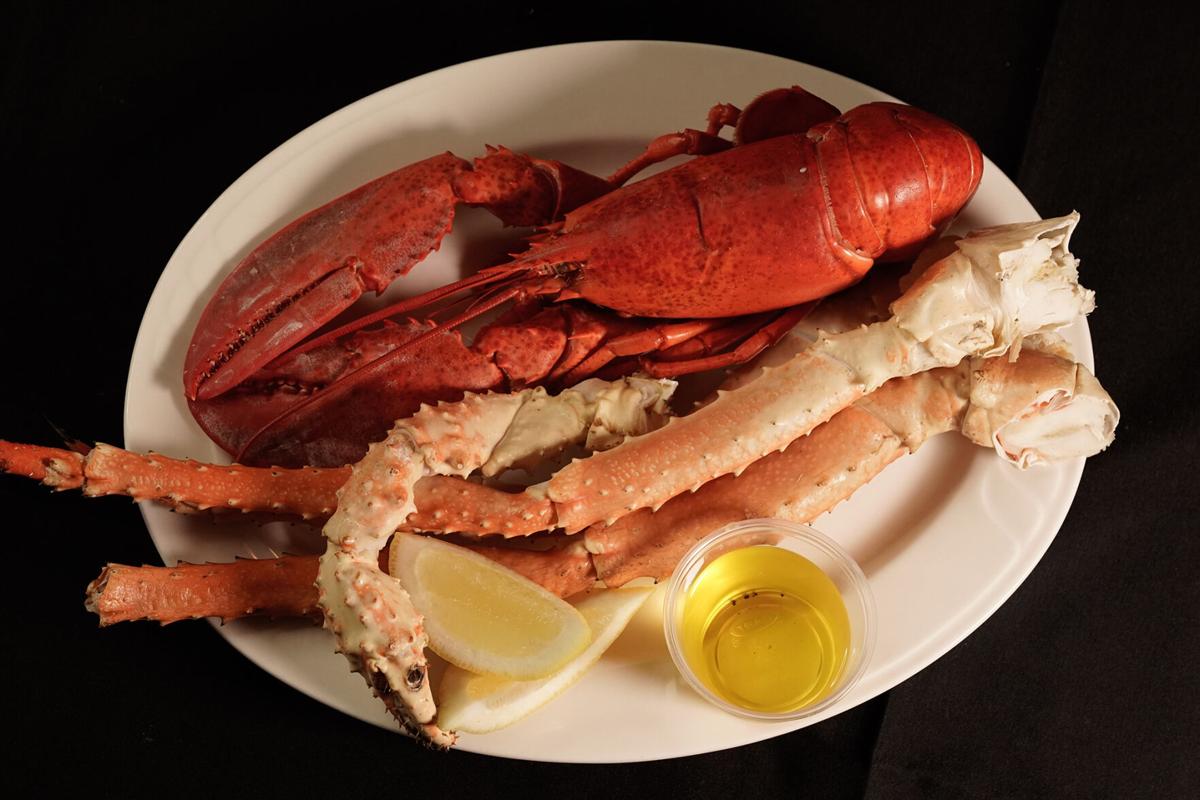 Summer officially begins on June 20. And with Covid restrictions finally loosening up, it's time to celebrate with a taste of summer.
Just in time, owner Al Green's big plans for the patio have come to fruition.
The new raw bar options are on ice and ready to roll for guests.
"We serve up the best raw oysters and clams around. We bring the freshest oysters and clams in daily," he said.
"We currently sell thousand of steamed clams weekly and we're excited to offer our customers oysters from all over the world, brought in for us to shuck and serve you fresh."
Fresh summer cocktails are in full swing now too.
"Our new summer drink menu features many new, handcrafted cocktails including our Pineapple Upside Down Martini, Al's Summer Delite, special margaritas and mojitos," said Green.
But the raw bar isn't the only thing waiting for you at 2 Forks Up.
Summer and seafood go together like oysters and cocktail sauce.
Where else can you get two whole Maine lobsters with coleslaw, corn on the cob, roll and butter for $35?
The lobster roll is another favorite summer dish, especially when it's made with fresh picked lobster.
"We actually cook each lobster fresh and pick our own meat for our lobster rolls, tacos, lasagna, bites and more. There is nothing more tasty than a fresh, non-frozen, piece of lobster," said Green.
"I began personally driving to Maine every week purchasing live lobsters from fishermen and bringing them back to the restaurant for us to serve on the weekend," said Green. "At the end of doing this for a year I was bringing 400 back! Food distributors started taking me seriously and began getting aggressive in pricing. It allowed me now to bring lobsters in almost everyday."
Lobster isn't the only gig in town. Two Forks Up specializes in fresh Alaskan king crab legs, shrimp, grouper, salmon and more.
And for those who cannot get enough fish frys, 2 Forks Up serves one of the freshest in town either haddock or cod. Check out 2 Forks Up extensive menu online.
Hours are Tuesday, Wednesday, and Thursday from 4-9 p.m., Friday from noon-10 p.m.; Saturday from 4-10 p.m. Last reservation is at 7:30 p.m. during the week and 8 p.m. on Friday and Saturday. New Sunday hours are noon-8 p.m. with breakfast/brunch items available noon to 2 p.m. Enjoy air-conditioning when it's too hot.
Treat dads to the Big Daddy and grads to a special meal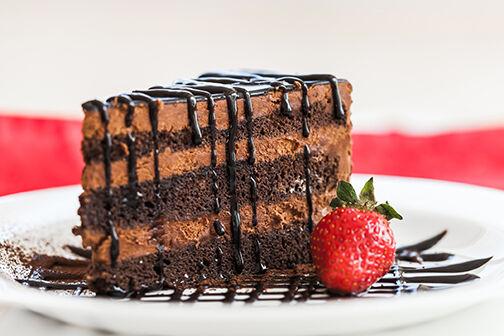 Treat your dad to lobster and steak specials that run Friday, Saturday and Sunday on Father's Day weekend. Be sure to ask about the Big Daddy special!
And if you've got a recent graduate, what better way to celebrate than with seafood at Two Forks Up?
Reservations recommended.
End your decadent seafood meal with a delicious dessert. Choose from Peanut Butter Pie, Chocolate Mousse Cake, Italian Lemon Cake and more.
Two Forks Up features unlimited refills on soft drinks, coffee and tea.
---
2 Forks Up
270 Campbell Boulevard, Getzville • 716-689-FORK (3675) • 2forksup.com
---
The Insider's Dish is a sponsored series produced by Amplified Buffalo to bring you behind the scenes of Western New York's beloved restaurants and bars.