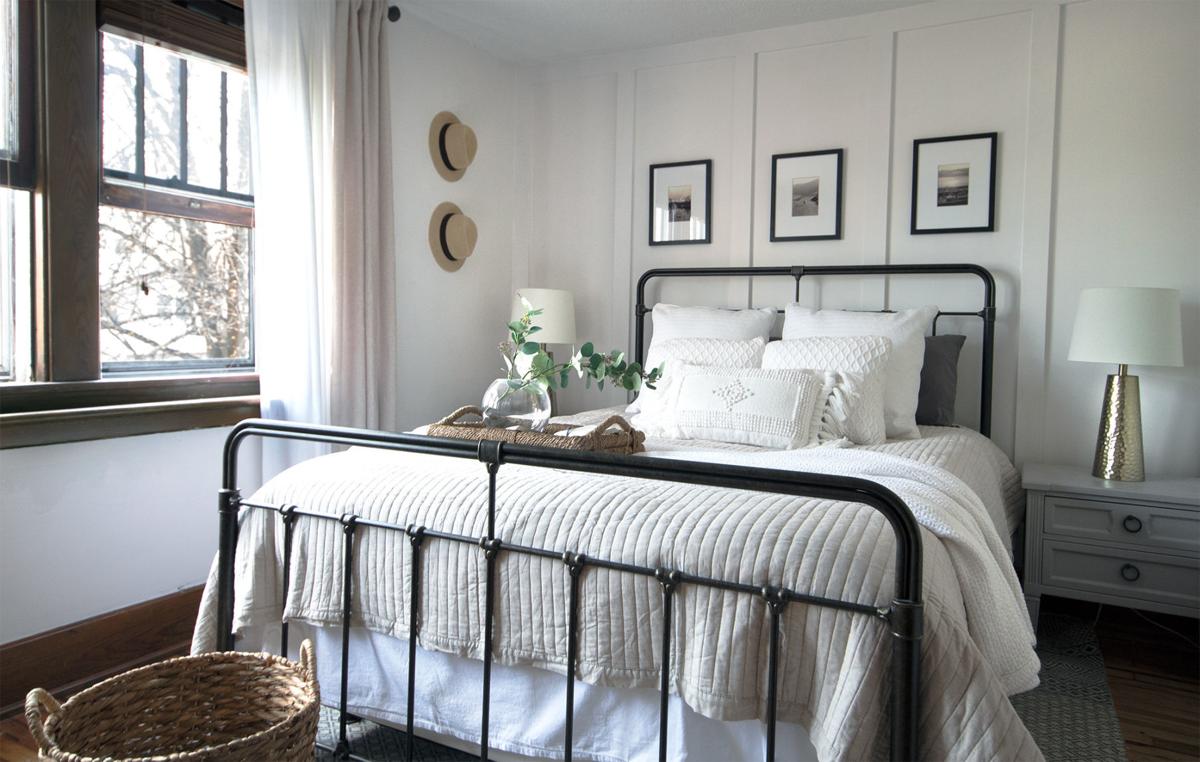 Wake up feeling tired and stiff? We've all been there. Often, we're not sure where to turn for solutions, and answers can be conflicting. Salespeople, it seems, will always say you need to replace your sleep setup—mattress, pillows or sheets—but what's the real deal?
In the end, it comes down to comfort. If you're waking up feeling anything but well-rested, that's the best sign it's time to reevaluate your sleep essentials. Here's how to know when you're overdue for an upgrade to help lull you into getting the Zs you need.
Mattress: Every 8 years
According to the National Sleep Institute, there are seven signs you need to look for when evaluating whether or not you need a new mattress: it's 7-10 years old; saggy; uncomfortable; your spine isn't aligned; you wake up stiff and sore; you have worsening asthma or allergies; and you've gained or lost weight (or added a co-sleeper).
Although most mattresses last around eight years, this isn't always the case. Some last well beyond that—and others need replacement far sooner, depending on the quality. For innerspring mattress, pay attention to whether you start feeling the individual coils. For foam, if indentations or unevenness appears. If you notice pressure points or a big dip in the mattress, are compensating for discomfort or if you get a better night's sleep elsewhere, such as in a hotel, it's time to start shopping.
Sheets: Every 2 years
Most sheets should be replaced every two years, according to the National Sleep Foundation, though both quality and frequency of use impact how long they'll last. Using a few sets on regular rotation, or swapping out for the seasons, will extend their life—as will opting for higher-quality options, like cotton percale.
The telltale signs to look for are thinning, which is caused by a breakdown in the fibers, or changes in the appearance from the wash. Every two years is a good time to reevaluate whether your sheets still stack up or if it's worth a refresh for a more comfortable night's sleep. (And if you're wondering about how often to wash sheets, the answer is at least every two weeks.)
Pillows: Every 6 months
A pillow is equally as important to a good night's sleep as a mattress. It supports the head and neck, working along with the mattress to keep the spine in proper alignment. How often should you replace your pillow? The average timeframe is one to two years, according to sleep.org.
Many people use their pillows far beyond when they should—and the (gross) fact of the matter is that pillows become repositories for bodily sweat, dead skills cells and dust mites. You can extend the life of a pillow by washing it every six months, and while this will help with the cleanliness, it won't help it to be more supportive. If a pillow becomes lumpy or "pancake-like" it's definitely time for a new one.