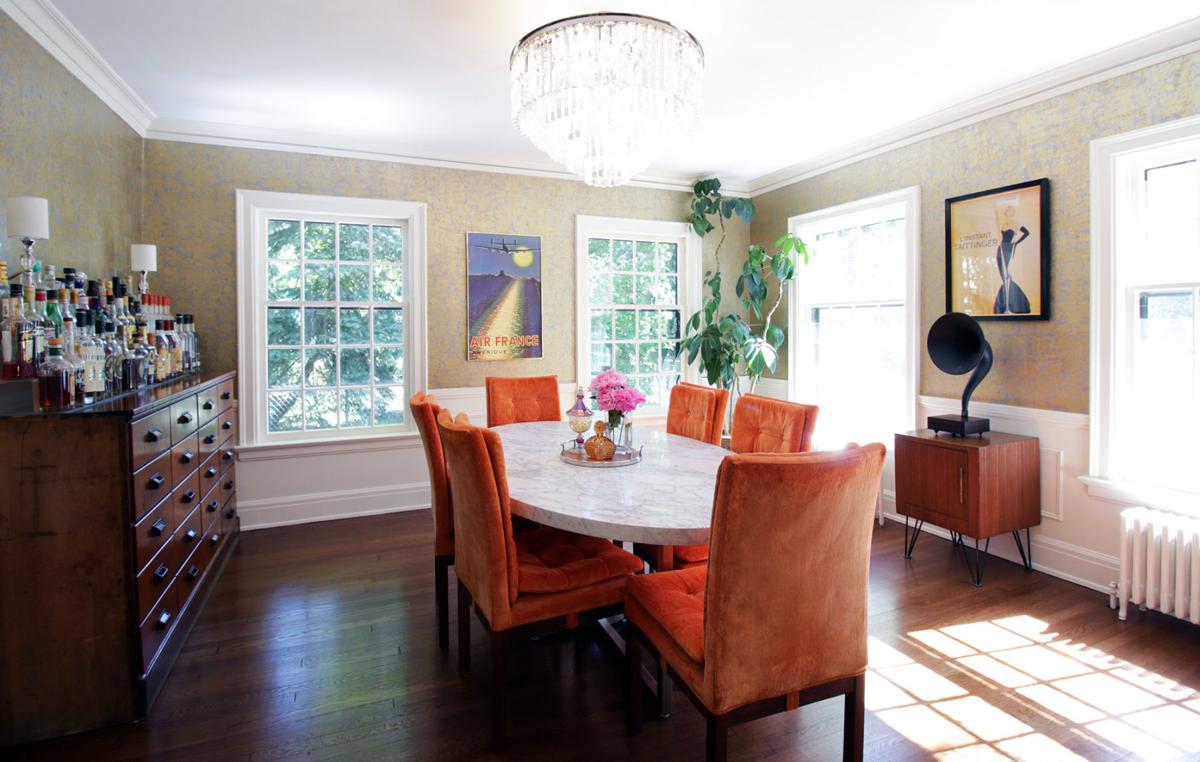 In August 2017, when Paul DeJac and his wife, Tricia, moved into a 93-year-old colonial home in North Buffalo, they had two choices for many of the walls in the five-bedroom house: replace or restore.
They chose the latter and hired Swiatek Studios to handle major plaster restoration and refinishing, along with interior painting and wallpapering.
"Our third floor, in particular, was in terrible condition," Paul DeJac said. "They rebuilt the plaster from the base coat up and added finishes that were really well done. People who've seen it have asked if we had new drywall put in."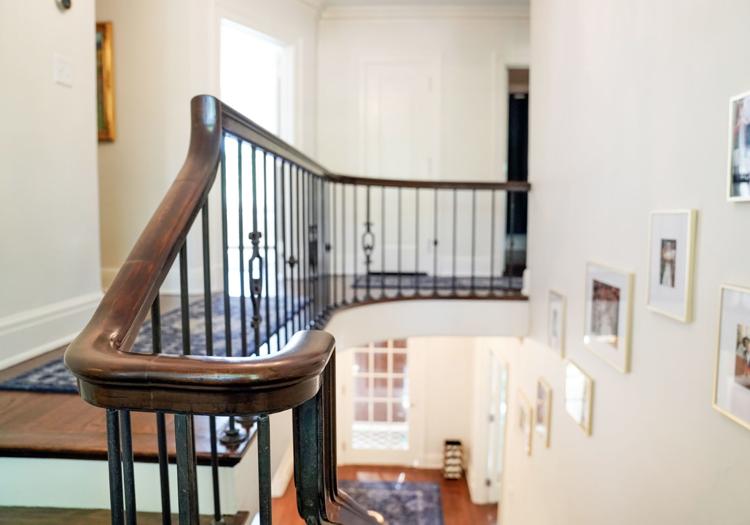 Swiatek also repaired rotting plaster in the living room and in a two-story foyer to create a beautiful Venetian-like finish, he said. The project took five months to complete.
The DeJacs discovered the studio through St. Mark Church, which had recently undergone an interior restoration project that resulted in an improved version of the church that DeJac remembered as a boy.
Swaitek Studios are experts of sorts when it comes to church facelifts. The family-owned company that Henry Swiatek Sr. started in 1967 has done everything from major renovation work to stained glass repair for more than 400 churches throughout New York and Erie, Pennsylvania. The company began by painting home interiors.
"It wasn't until my father Henry Jr. painted the home of a priest did we get our introduction to painting churches," said Brett Swiatek, who with his sister, Stacey Udave, operates the company today.
"The first one was Assumption in Black Rock," he said. "Once we successfully completed that, we were introduced to more churches in Western New York and they became our passion."
Each generation supplied a new skill set and the company's reputation grew.
"When my sister and I came of age, we added ornamental plaster and stained glass work," said Brett Swiatek, who graduated from Alfred University 2005 and officially took over the company in 2007.
Now they have 13 employees, relocated from downtown Buffalo to Clarence in late April, and have restored popular public spaces such as the historic North Park Theater, Shea's Performing Arts Center and Kleinhans Music Hall. However, about 30 percent of the company's work is residential. In homes throughout the region, they provide paint, plaster, faux finish and stained glass services.
Buffalo's renaissance has been good for Swiatek Studios, both in the restoration of old homes and businesses and the creation of new ones.
"We're happy to see the restorative renaissance in Buffalo. It's been a long time coming," Swiatek said. "We're definitely getting more calls."
Buffalo's neighborhoods and historic buildings provide the perfect canvas.
"Some of the greatest artists in the world are represented in Buffalo churches and other historic buildings," he said. "The great art and architecture in Buffalo inspired our family to take on preservation and create artistic work that's reflective of our region."
For homeowners like DeJac, the craftsmanship that Swiatek offers has meant a breath of new life into something old worth preserving.
Be the first to know
Get local news delivered to your inbox!