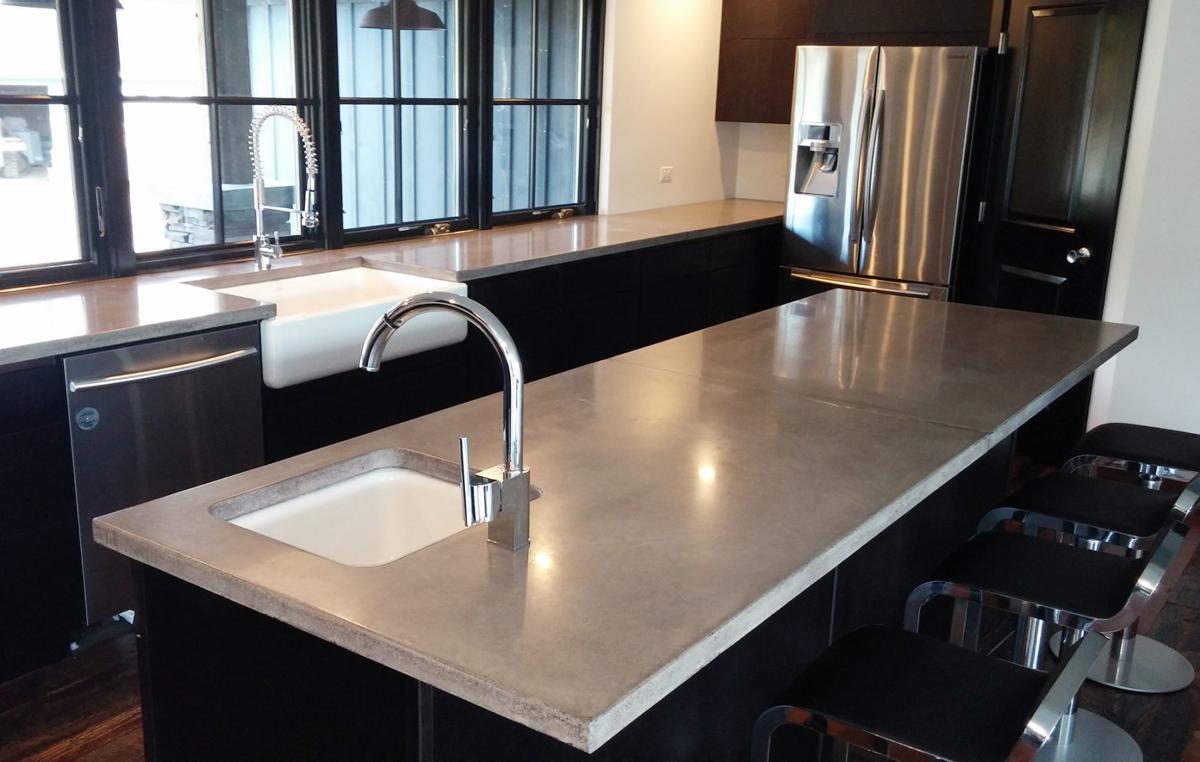 Mention concrete to a homeowner, and a walkway or patio project probably comes to mind.
But the durable material has officially moved indoors, with installations ranging from countertops and polished flooring to shower stalls and coffee tables. Once considered a novelty material in home décor, concrete has grown in popularity.
"I think people are finally seeing the versatility concrete has in a multiple range of applications," explains Jonathan Casey, Creative Director for Solid 716. "People like something unique and distinctly personal, which concrete can give them."
Casey says concrete's natural imperfections and variations make it versatile as a design material.
Concrete countertops are increasingly common. At a price of approximately $85 per square foot installed, concrete is comparable in price, and just as durable, as high quality granite or marble. It's also highly stain resistant. The advantage is expanded possibilities.
"Nothing is prefabricated. What you can do with concrete cannot be done with granite or marble," says Charlie Griffasi of Concrete Innovations, who estimates about 4-6 weeks for completion of a countertop. "You can color it, you can dye it. You can put colors in it or on it. You can cast drain boards into it. It's all limited by your imagination."
Concrete floors — once relegated to the garage only — are also gaining in popularity. Starting at around $6-12 per square foot, a polished concrete floor with a slip-resistant finish provides a reliable and low maintenance option at a lower price than porcelain or ceramic.
"Nothing lasts longer than concrete," says Jason Griffasi of Concrete Innovations. "From there it's about the customization — the color, patterns, logos or artistic designs that can be added. It can also be saw-cut into tile patterns with grout added to create a terrazzo-style floor."
Concrete can also be more cost-effective than marble or tile when used with a radiant heat system. But ultimately Jason Griffasi believes it all comes back to concrete's versatility.
"Everyone wants want to customize what they are doing. They all want their one-of-a-kind piece of art."
Be the first to know
Get local news delivered to your inbox!