When John inherited his family's home in the Elmwood Village, he and his partner Lyndsay knew they wanted to give it a refresh.
The circa 1910s house—a fact they discovered during a wall construction that held a newspaper from that year—was clearly still grounded in the past. With a separate staircase and large pantry for the servants of yesteryear, the functionality of the home needed an update. And the guidance of a professional.
The couple met with quite a few Buffalo area companies, but it was Dusty and Josh from Rust Belt Restoration who really made an impression.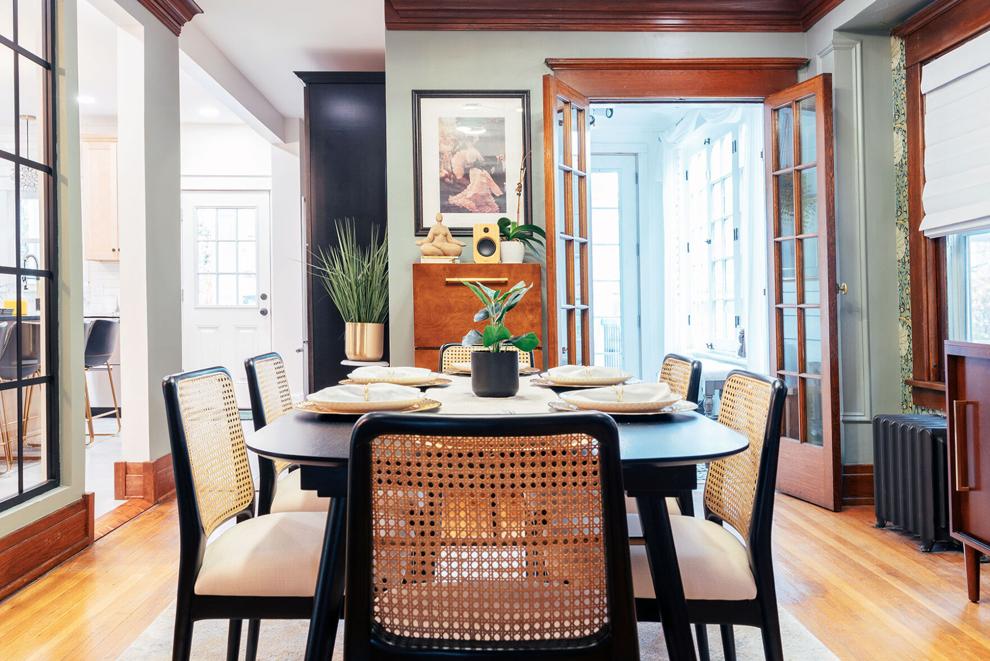 "Dusty just had a good vibe. She came in with a plan and so, for me, she was my first pick," Lyndsay says. "We saw like three or four people afterwards but it was always Rust Belt."
The feeling was mutual. When I chatted with Dusty and Josh, they equally sang the praises of the homeowners who trusted them and their vision for the home's renovation. There wasn't a distinct edict for the reno, just insights Dusty gleamed from the interviews they do with every client.
Through those conversations it became clear what was most important to the couple: space, functionality, openness and entertaining. Entertaining came up quite a lot—and came full circle when John shared how much of an entertainer his mom was. She was the glue of the family.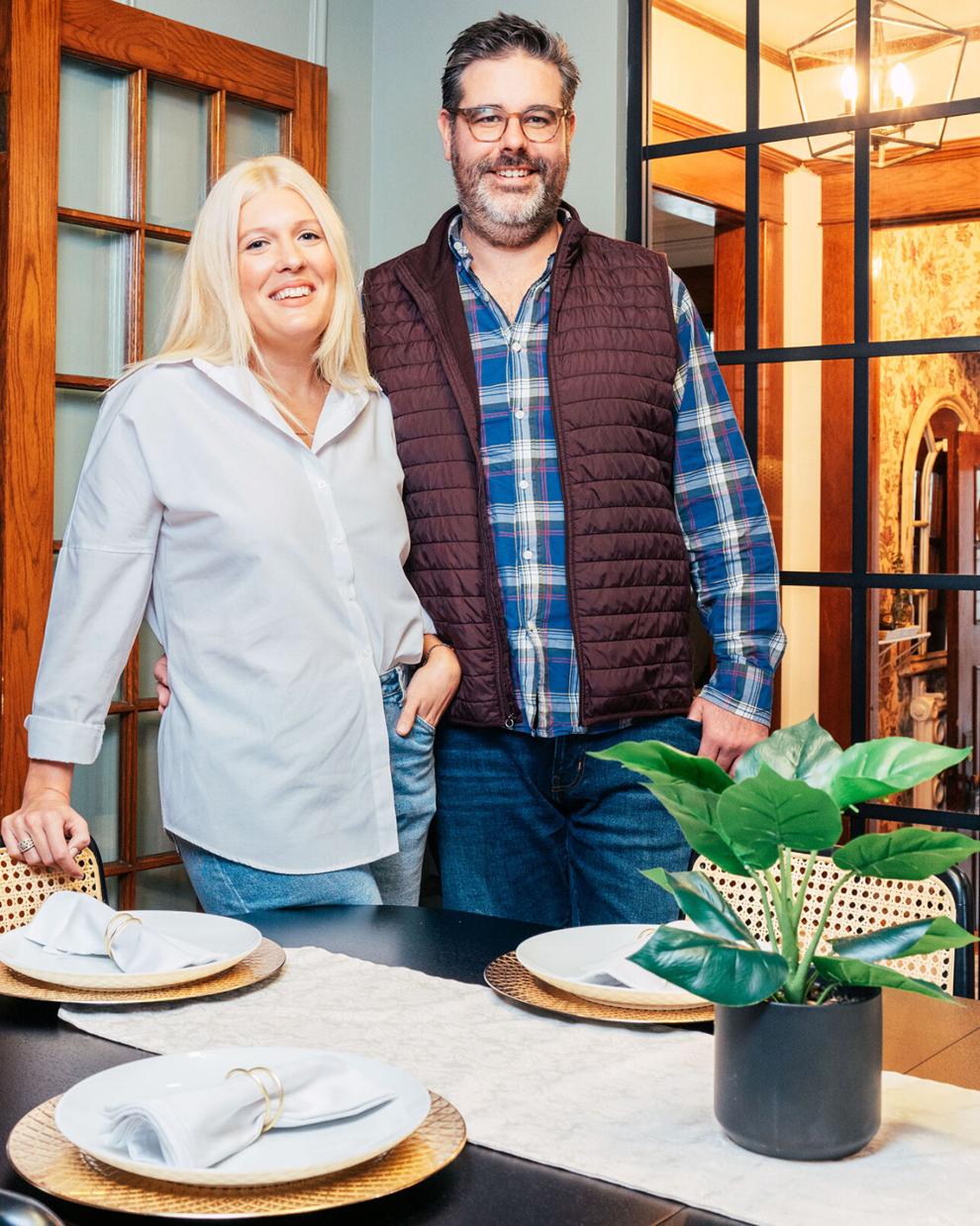 "My mom always wanted to redo the kitchen, and she was a big cook," he says. "So a lot of this is dedicated to her."
The kitchen and large butler's pantry were opened up to make room for an island and additional cabinet and counter space.
The star of the show is the wall of windows that separates the front hallway and dining room—a feature that required several design iterations. Being willing to roll with whatever came their way was a necessity for this reno.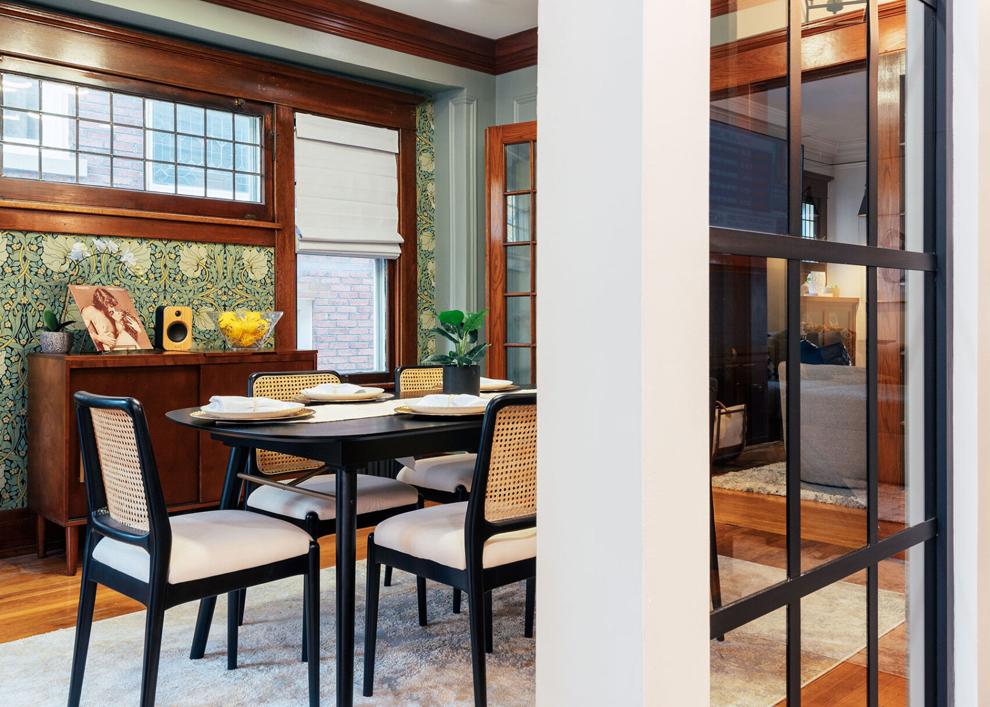 Initially, the plan was to completely knock down the wall. But a structural beam caused Rustbelt and the homeowners to pivot the concept to a window wall. After learning there were heating pipes that ran up to the second floor, it was time for another redesign. In the end they got the dining room window wall in, opting for three tall narrow windows instead of one.
This is now Lyndsay's favorite part of the house: "It's so bright when the light comes in. It doesn't feel like we're living room by room."
For John, his favorite room wasn't even a question.
"My bathroom's pretty awesome."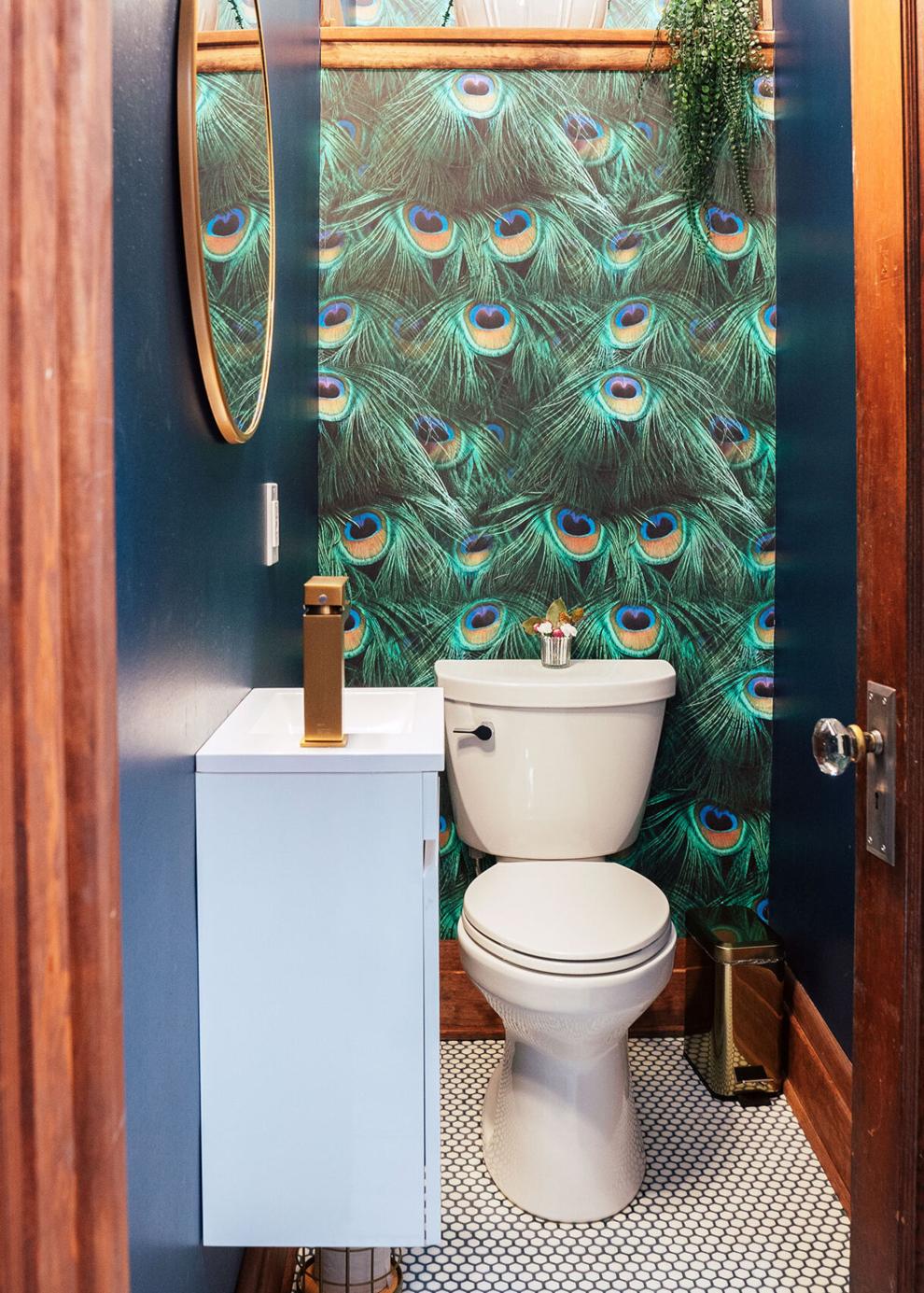 The beautiful peacock wallpaper that covers the downstairs half bath was all him. The unique design is due to reclaiming space that was previously a second staircase, which makes sense given the ridiculously high ceilings that can house a vintage chandelier. Another touch of history—it was John's mother's that previously hung in the dining room.
The focal point they both love? The kitchen. At first glance your eyes are immediately drawn to the large piece of black quartz Dusty sourced for the kitchen island.
"They like to entertain, that was my second inspiration," Dusty says. "I wanted it to just pop out and go from there."
The couple looks forward to continuing to host and filling their kitchen with good food and love, just like John's late mother Patricia did.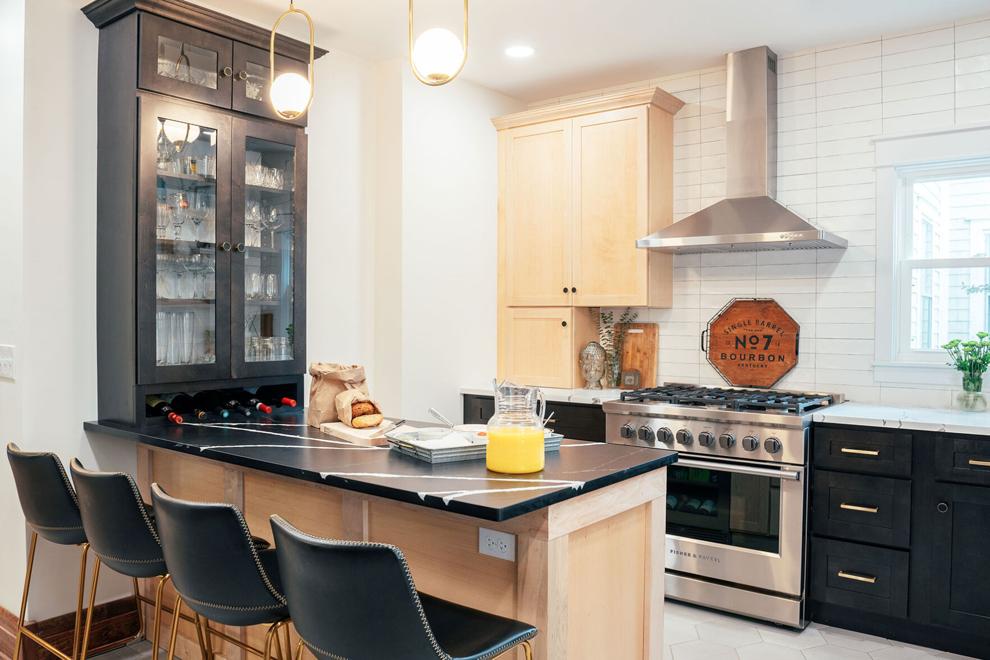 "The stove that we got was a homage to her because she always cooked on a little old stove," John says. "And now we have a big island and all this counter space to host awesome dinner parties."
For Lyndsay, she's looking forward to continuing to work on her cooking skills.
"I am better at cooking now. I don't know, maybe it's just like the spirits in the house are helping me cook better meals."
Whatever the reason, they're both happy to have this space to share with their family and friends and build memories onto those that have been made in the home over the last century.