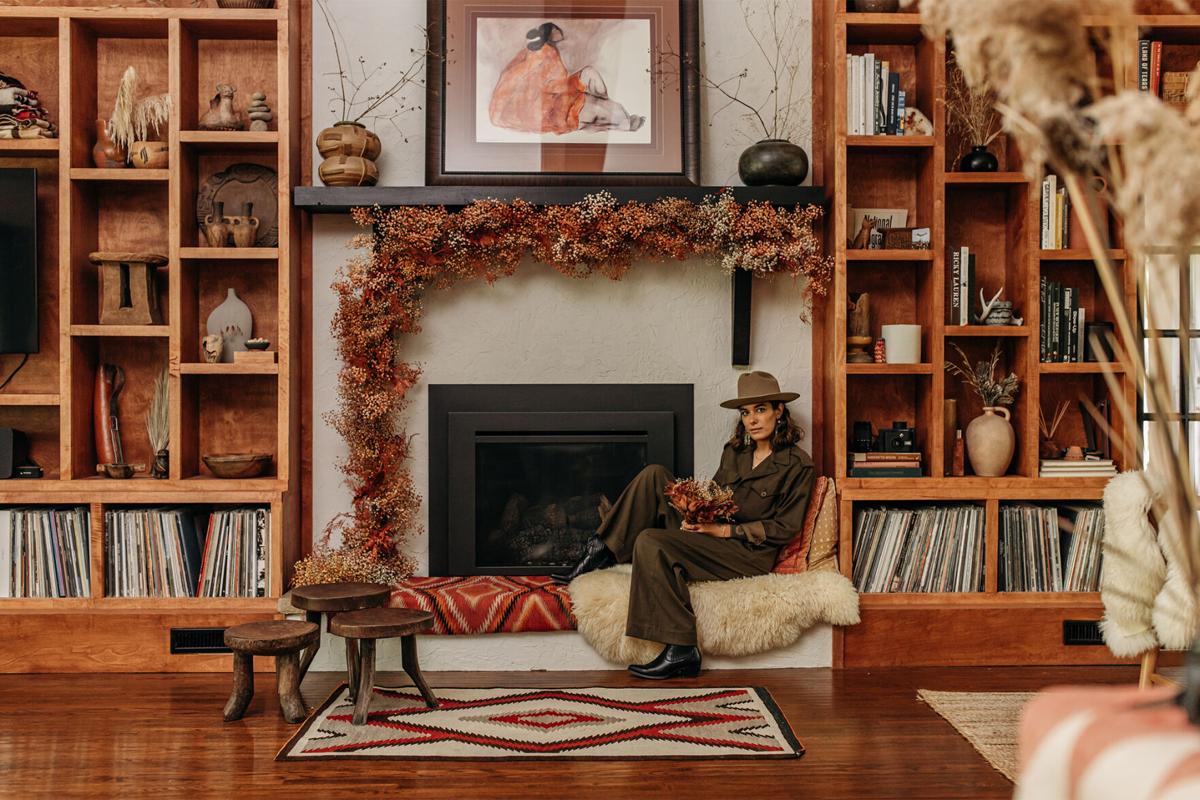 Flowers are a fleeting medium, but not for Jackie DiPuccio. She captures the beauty in transition and decay—and prolongs the life of each bloom—with thoughtfully curated dried floral arrangements.
Western New Yorkers have embraced her Chamisa Floral designs over the past year for a multitude of uses, from unique gifts and home decor to weddings, events and larger installation pieces that take over a window or doorway.
"You might see roses growing in a garden, smell them and move on," Jackie says. "But these designs shift people's perceptions of dried flowers. They really encourage you to slow down and observe their magnified beauty."
Her company's name is a nod to Jackie's wanderlust and the pre-pandemic travels from where she sources her inspiration. "Chamisa" is a shrub found in the western United States.
"In New Mexico and Colorado, at ground level, it's all rolling hills of this beautiful chamisa, which is a yellow color," she says.
Her designs are heavily infused with influence from Morocco and Portugal as well, evoking the jewel tones, dyes and spices so characteristic of those countries.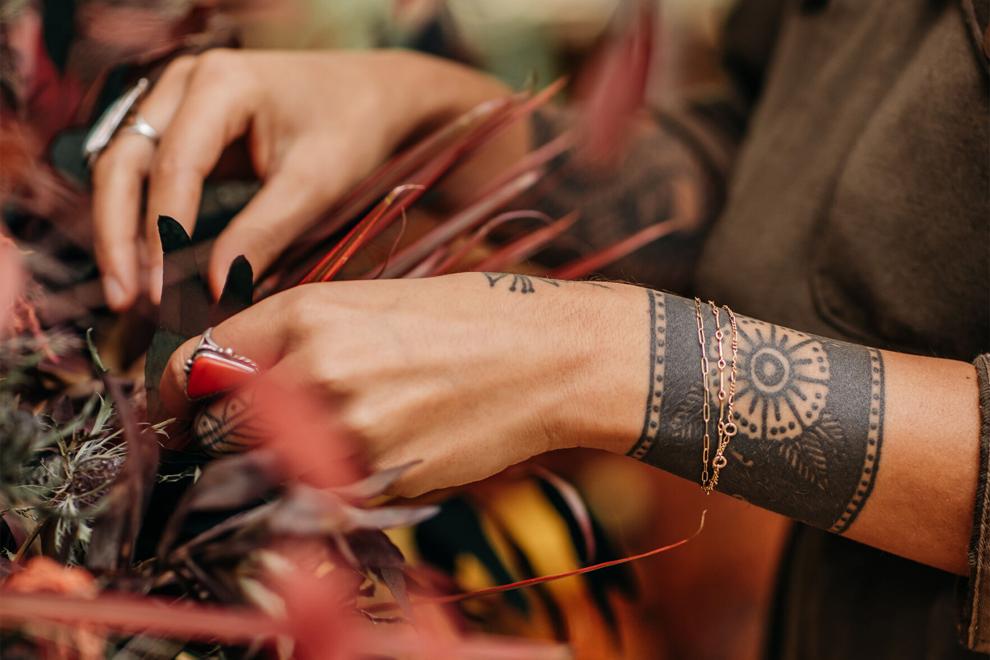 Though the pandemic halted Jackie's travels, it's also what prompted her to start her small business on November 11, 2020.
"I had this a-ha moment during the pandemic, which really represented a slowing down for me," says Jackie, a registered nurse by day. Yet another reason why dried flowers are an organic fit for her: "Fresh flowers are so delicate they would die if I wasn't doing this full time."
Chamisa Floral sources its flowers from farmers in the Catskills, Hudson Valley and Pittsburgh. On Jackie's to-do list this winter is to begin connecting with local farmers. It's something she's waited on intentionally, wanting to expand upon the community that she's built her success on thus far.
"There is that aspect of community in Buffalo," Jackie says. "I don't know if I'd be as successful as I have been without it."
Her respect for local farmers is palpable and she looks forward to making genuine connections with many of them. "I don't just want to reach out on the Internet or social media."
One of her favorite ways to get Chamisa Floral arrangements into peoples' homes is when her designs are given as gifts—and there's no better time for that than the holiday season.
"It's like the gift we haven't thought to give our moms yet," Jackie laughs.
When it comes to holiday decor, "I definitely like to go a little overboard," Jackie says. She loves using neutral colors with "pops of gold or rust orange" during late fall, harvest time. Come December, "There's something so classy and elegant about incorporating lots of greenery for the holidays."
And despite the pandemic putting many weddings on hold, Jackie says it's been a surprisingly good time to swoop into the industry.
"The floral industry is really wasteful," she says. "I can make dried floral arrangements for an event, and they can easily be deconstructed and reused."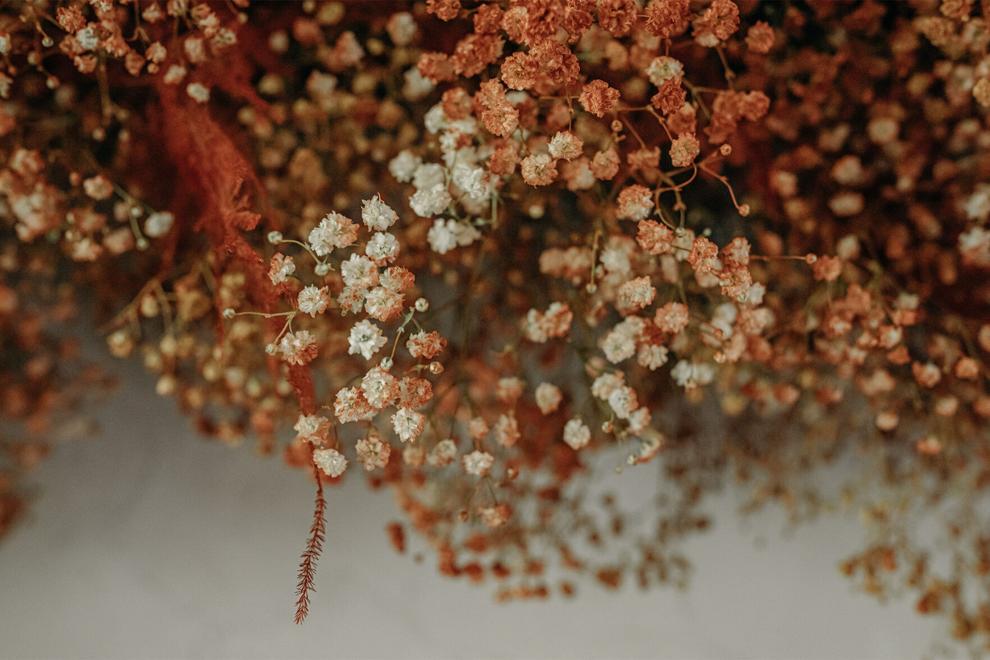 Dried flowers are an effortless choice for those who want keepsakes from their wedding day, and Jackie notes sustainability concerns are becoming more prevalent in wedding planning as well. Not only do her creations prolong the life of each flower, but Jackie relishes being in the business of making everlasting designs.
"It sort of landmarks this point in time," she says.
Jackie seems to be from here and there; born in Cleveland, spending time in California, moving to Medina in high school, and just recently purchasing a home in Lewiston. Just like the flowers she works with, Jackie's life, too, has been centered on transitions—and on blooming where transplanted.