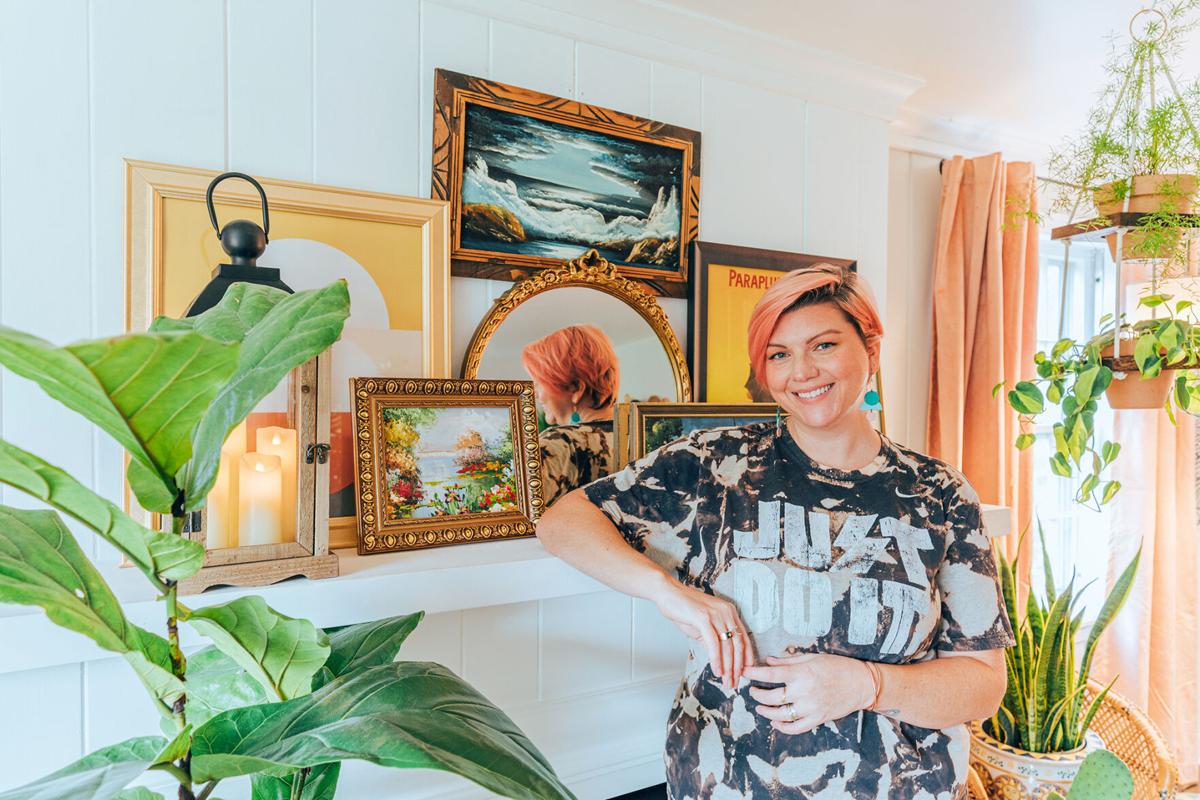 "I trust in energy and frequencies. Why am I seeing this right now? Is this right where I am supposed to be?" mused Shannon Polojac during our often-fantastical conversation about thrifting. "You can make it as big or small as you want. But I go towards the extreme in everything."
In Polojac's case, "this" could be a pair of Uranium teacups, a blush velvet accent chair or a mid-century Poodle trinket jar. As the curious curator of vintage home decor pieces for @ShopTheGreenhouse, her popular Instagram account, it's all in a day's work.
Whether visiting thrift stores, estate sales and flea markets or brazenly asking a friend if she can buy something right off their mantle, Polojac is on the hunt anytime and anywhere.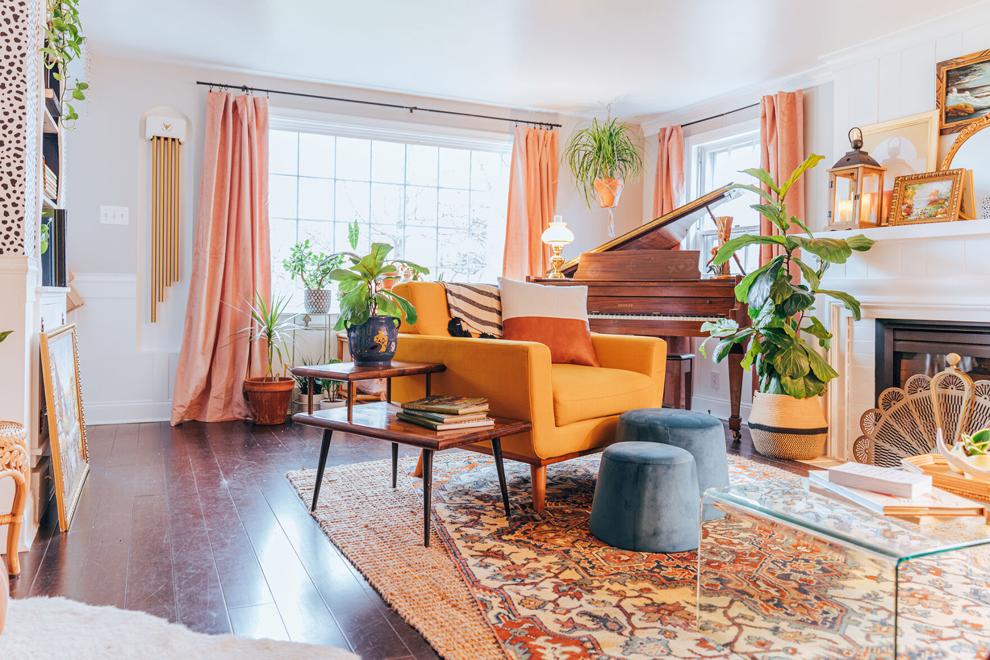 Estate sales are her sentimental favorite.
"Estate sales are a very personal and beautiful experience. You walk into a house and it's exactly the way that person was living," said Polojac. "There are cups in the cupboard and the nightstand is intact and right by the bed. Jewelry is in the jewelry boxes. You have to have a radical respect when visiting one. It can't be about getting a deal."
It's no wonder Polojac attracts these objects. She imagines each piece with a past life and story to tell.
"Where was this piece? Was it at a Christmas party where everyone was so thankful to be together? Was this glass used at a toast in a wedding?" asked Polojac.
She doesn't want those stories to end either.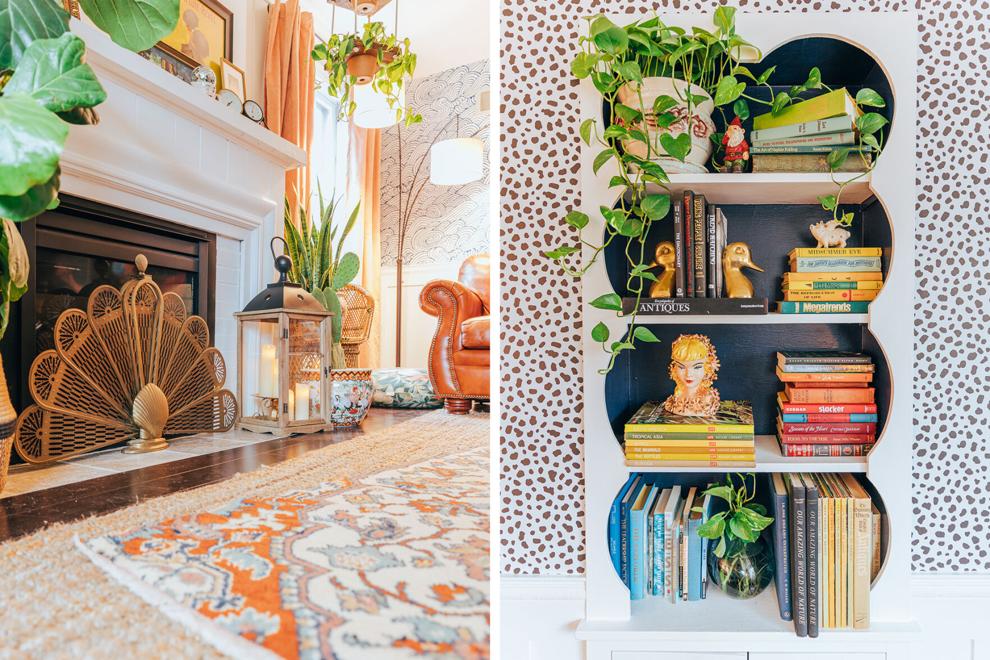 It's why Polojac posts her discoveries, at very fair prices, on Instagram. The first follower to comment "Sold" is its proud new owner and responsible for the item's next act. PayPal and Venmo are accepted forms of payment, with local contactless pickup available.
This spike in popularity might be at least in part due to the pandemic. We're spending more time in our homes these days and maybe we are giving our living rooms a little more TLC. Plus, our collective scrolls on Instagram are on the rise.
"It's a scary time and if (safely) thrifting or snagging vintage wares on social media is making you smile you should follow your happy right now," said Polojac. "This is a time that we need a bright ray of light to help us through."
Now that's extremely hopeful.
Abracadabra! Make your house a home!
When Anna Hartzell and her boyfriend acquired a fixer upper in East Aurora, the renovations were daunting and expensive. There was wallpaper to remove, mold to eradicate and rooms to paint.
"I would wake up and it didn't feel like a home yet, which created a lot of anxiety," said Hartzell.
She turned to Target, IKEA or West Elm to fill these new spaces, but quickly found the prices were out of their budget.
In an effort to bring in some extra cash, Hartzell started going to thrift stores in search of pots to sell plant clippings in. She stumbled upon much more than that though. Colored glassware, antique mirrors and Rattan chairs: The kinds of pieces she saw on the Instagram feeds of interior designers and ones that would bring some cozy charm to her work in progress.
Because she didn't need everything she found, Hartzell posted the surplus on her own Instagram @BotanicsandCeramics for those looking for affordable ways to spruce up a place.
"My price points are low. Even if I know an item is worth $1,000, I won't sell it for over $300," said Hartzell. "I want people who were in my position to have these items and create a space that they want."
"Buying secondhand reduces waste and pollution. It takes a lot of energy to produce brand-new material. Then there's the transportation to big box stores, which only adds to that," noted Hartzell.
Hartzell hopes that accounts like hers will make secondhand shopping more approachable and accessible.
She even offered some tips for those who want to venture out themselves.
Gather inspiration photos of pieces that you would like to have in your home.
When on the hunt, pick up the piece and picture it outside of the thrift store walls, where it may be dingy and filled with clutter.
Try estate and garage sales for larger furniture like chairs and credenzas.
Take your time and don't get discouraged. When you are looking for something specific is exactly when you'll never find it.
In the days before this story went to print, Hartzell and many of her thrifting cohorts were posting messages that their shopping excursions were scaling back and even pausing in favor of staying home to help curb the rising number of Covid-19 cases in our area. These accounts still have available inventory listed and a backlog of new items to post with contactless pickup and shipping options available. It's recommended to check the account for any new safety protocols as we all navigate this together.