Renters, this one's for you. Rachel Eastlack, curator and collector of the vintage Instagram account @athomeonheath, is here to show us what's possible stylistically, even when you rent your home.
With a penchant for thrifting and being down to drive up to six hours for a good set of dining room chairs, she has the goods to decorate any living space.
Rachel didn't always rent though. While many folks in the Covid-19 lockdown bought up real estate, escaping to spots outside of the city or looking for more space, Rachel did the opposite. She sold. She also downsized.
"I owned my home for five years, but I was ready for a change," she says.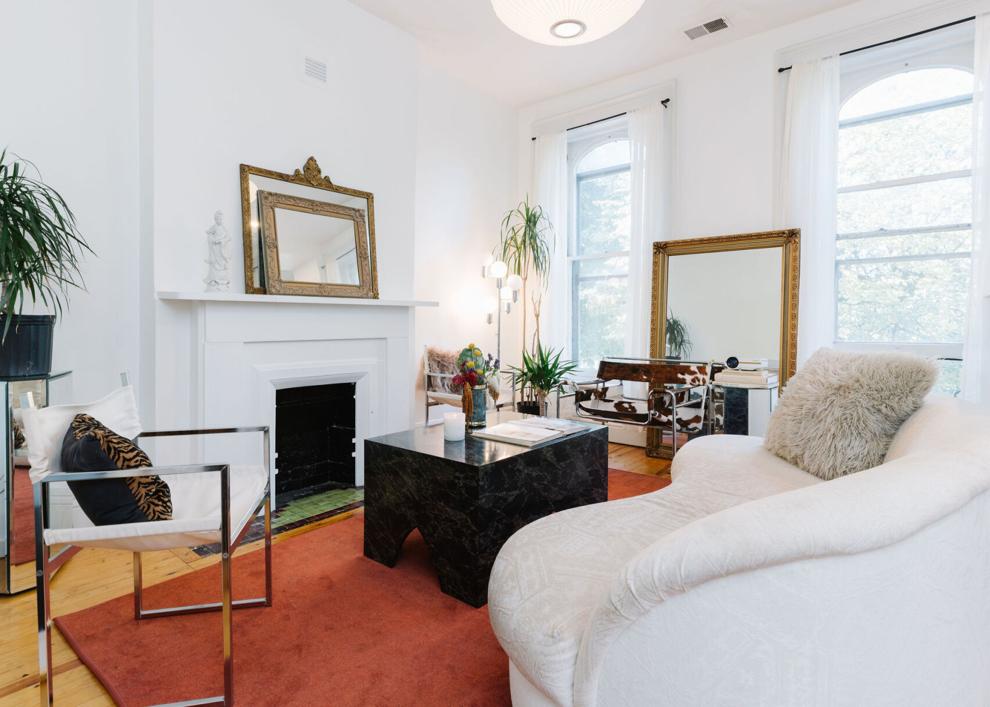 A vintage collector who used her home's detached garage as a makeshift store space for her shop, the move into a one-bedroom apartment was a big change. But worth it, for sure.
"I want to be able to go when I want to go and call somebody else when something's wrong," Rachel says. Relinquishing the homeowner title for a bit of carefree living? We're here for it.
Even as she's downsized, Rachel's been able to give her historic home in lower West Buffalo a cosmetic overhaul that captures her aesthetic. First, there was a much-needed paint job: "The apartment was four different colors when I moved in."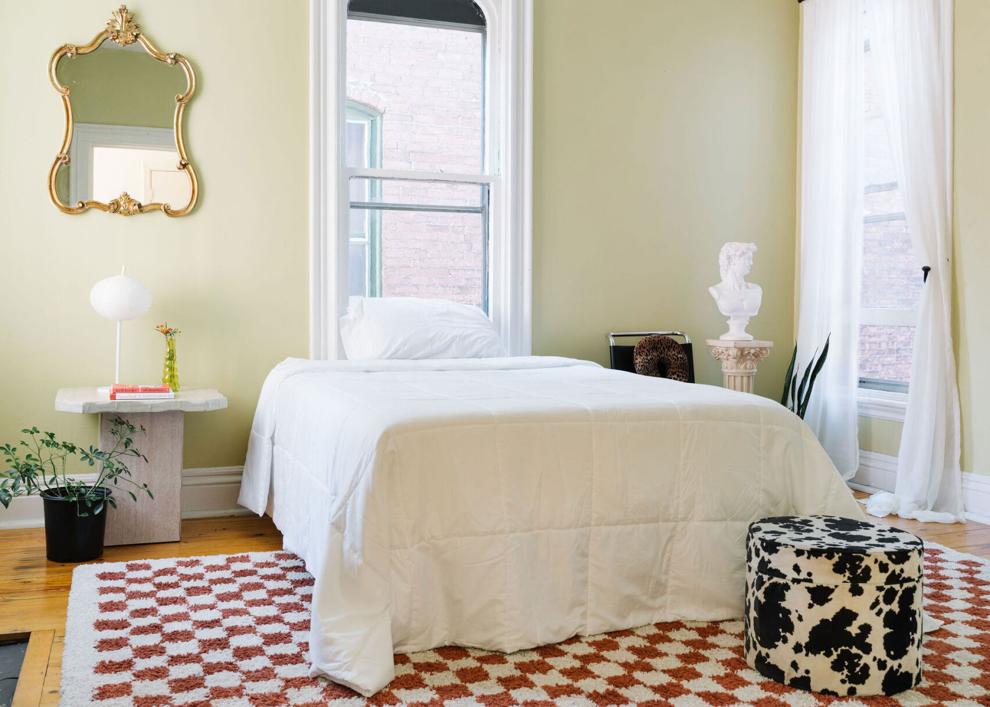 Thankfully, the folks at Cutting Edge Painting Co. were able to reset and give her apartment the homey vibe you feel as you walk through the space. Rachel chose a clean white for the living room and public areas, and a tempered green to match the cozy energy of her bedroom.
The rest was finishing touches pulled from her personal vintage furniture collection that she'd been sourcing for herself as well as her lockdown passion project At Home on Heath, which connected her with fellow thrifters in the area.
"Everything here is secondhand of some sort, which is really important to me," Rachel says. "Especially sustainably but then also, I think they're more interesting pieces."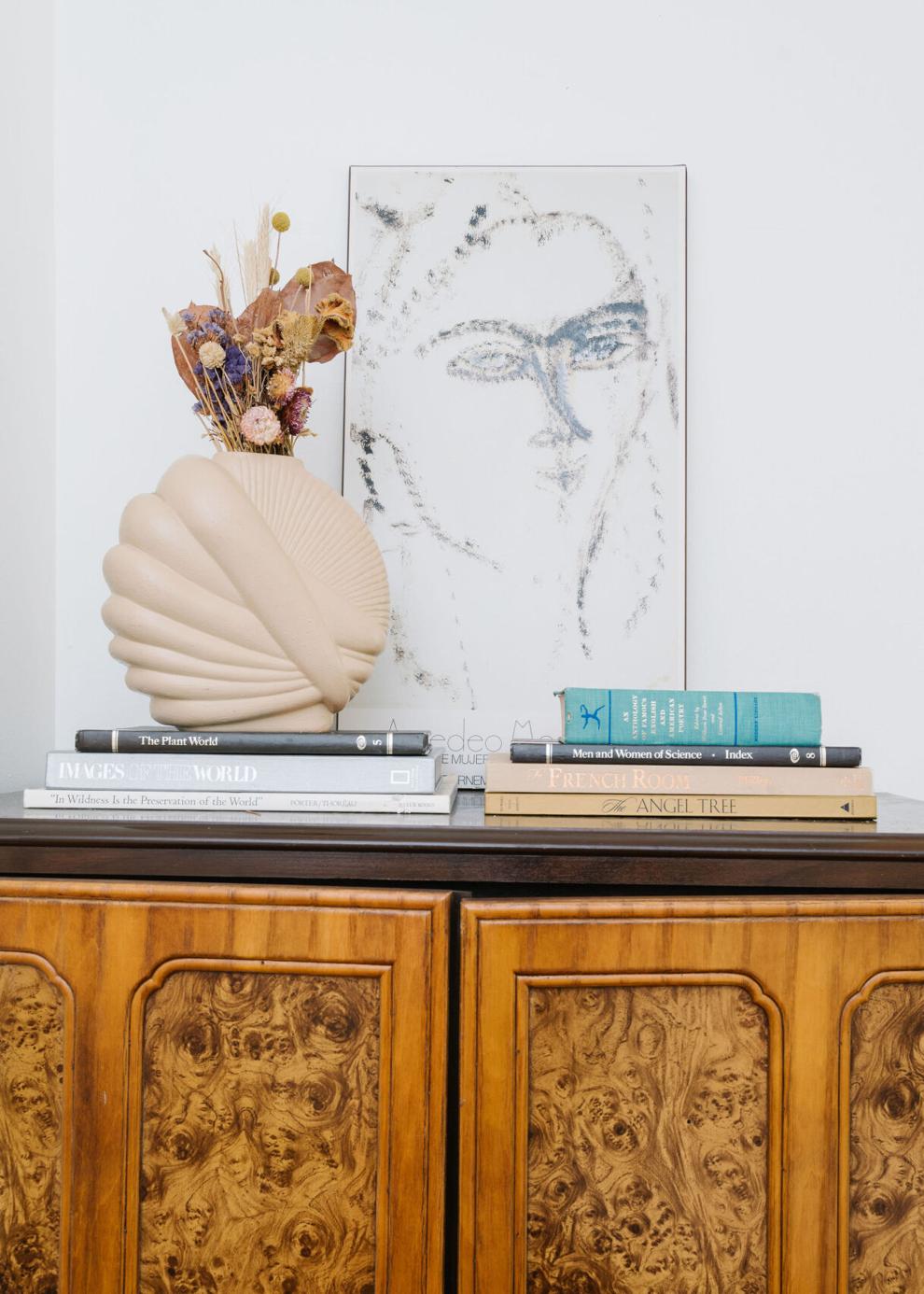 Breaking the "Instagram vs. Reality" mold, Rachel's space somehow looks better IRL than in her feed. Upon entering the space, you're welcomed by a vintage armoire, entryway table and makeshift dining space topped with vintage gold candleholders with half-melted candles. The mood is that of a sanctuary.
With no television in sight, Rachel opts for a projector that she can turn on when the mood strikes her. (In lieu of a TV to screen the big game, Rachel was headed to a Bills watch party after our interview.) She can choose to snuggle up in any of the seating options she outfitted her living room with: a vintage white sofa, cowhide-print Eames replica she snagged off Facebook Marketplace or the pair of chrome-and-cream chairs from Instagram vintage seller Second Keep Vintage (@secondkeepvintage).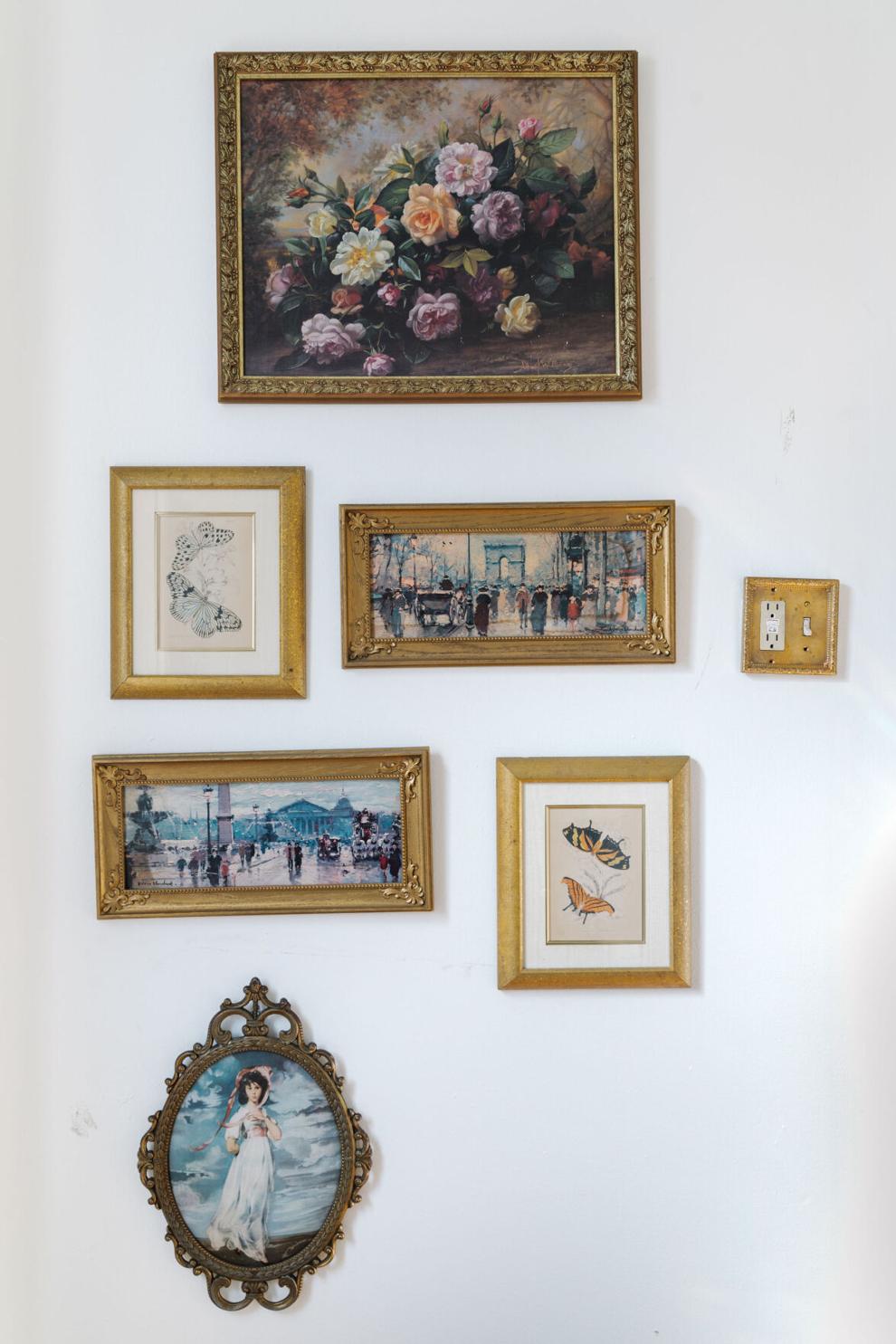 These vintage touches extend further than the typical furniture, prevalent throughout her apartment including the bathroom. Beautiful vintage framed art from Amie Bantz (@amiebantz) hangs along the walls in her hallway, nestled perfectly under the original archway.
If you're wondering if absolutely everything in her apartment is vintage, you may be on to something. The eye-catching light fixture in the living room is a Herman Miller Nelsen pendant light.
"That was the one thing in the room that I did not thrift," she says.
The light fixture took the place of the ceiling fan that previously held the space. Luckily, Rachel's landlord, a fellow Buffalonian, was more than happy to oblige her vision.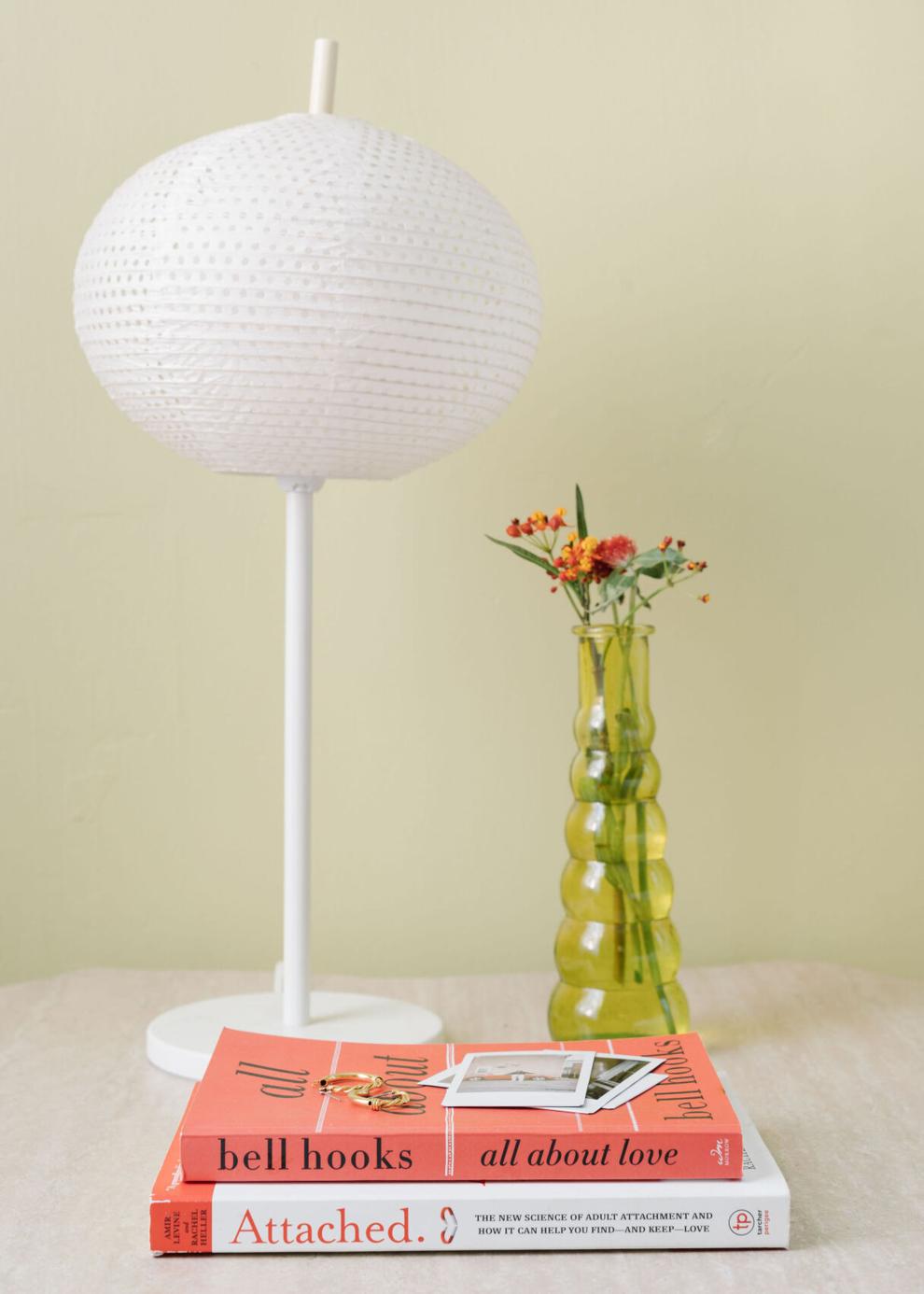 Wondering how you can capture Rachel's vibe, or at least dabble? Slide in her DMs to get her eye on your own space. As she no longer has the space her DIY showroom afforded her, she's adapting.
"I'm working with different individuals, so they can send me pictures of their space or have me in their home and say they want to work on a certain room," she says.
We can't wait to see where her preloved finds end up. Until then, we'll be refreshing our feeds for updates.