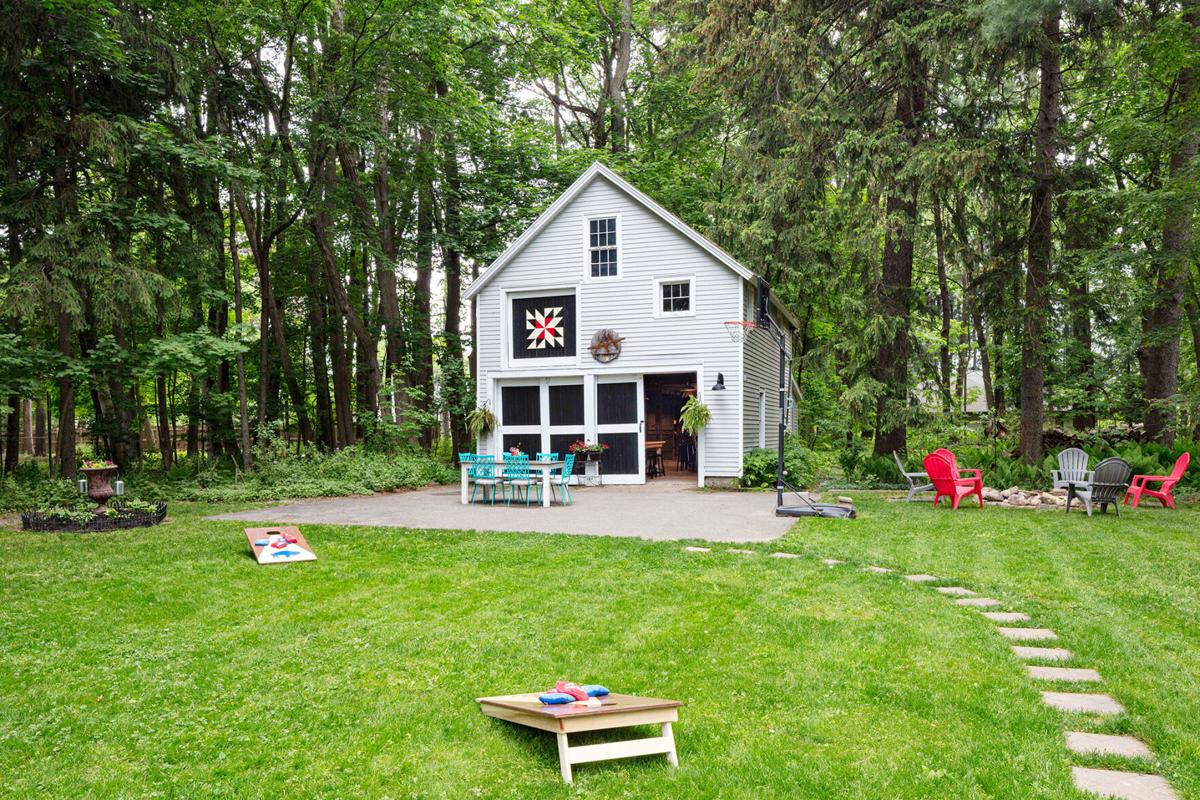 When Olivia Ebers and her husband, Pat, were looking for a new home for their family, they decided to move to East Aurora on a whim.
But what cinched the deal? The unique barn in the backyard of the 100-year-old home.
"The barn was such a huge attraction for us," says Olivia. "We just thought we can put a bar in here and have lots of parties. It's a fun space."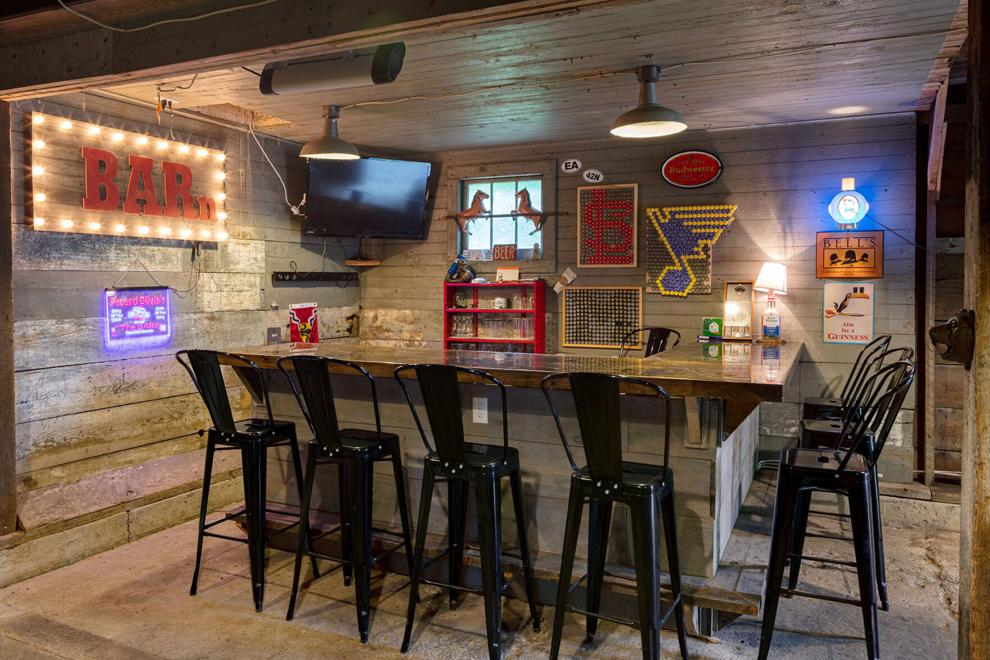 The barn is now the focal point of their outdoor space, which also includes a screened-in porch, outdoor living room, two fire pits and outdoor dining area. With no air conditioning in the house, the family spends much of the summertime in the backyard.
"We used it a lot during Covid to have people over and still be outdoors," Olivia says. "You can be socially distanced but still feel like you're sitting at a bar."
Entertaining is a passion of Olivia's, and her backyard is the perfect spot for gatherings with friends, hosting parties and watching Bills games. It's also a go-to hangout for her three teenagers.
"My kids also like to have their friends over in the barn. They've had sleepovers out there before," she says. "It's just a nice place where they can be away, but I can still be supervising without being on top of them."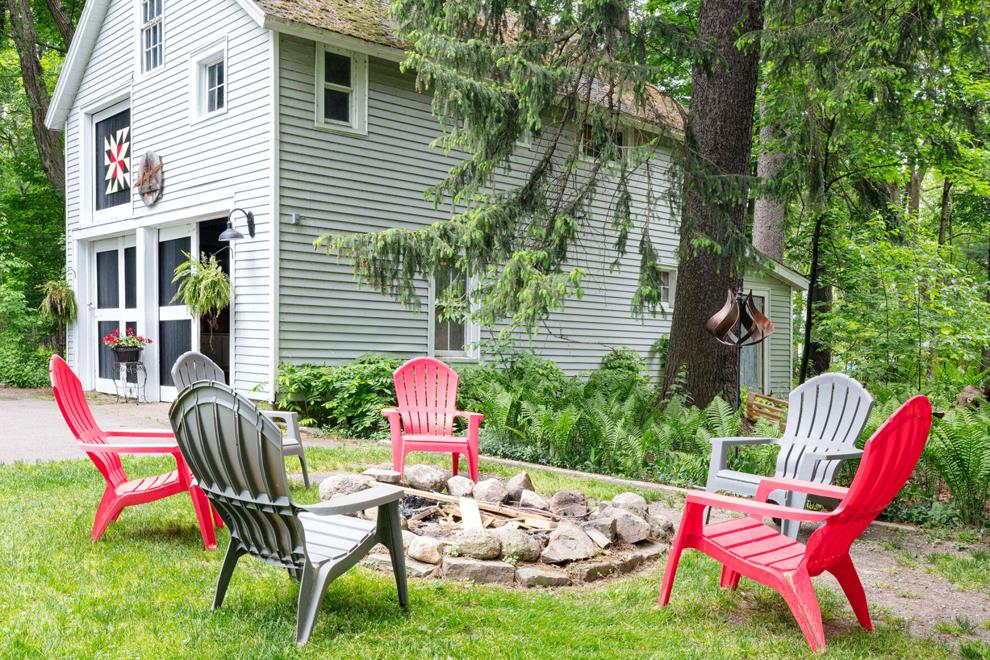 The outdoor living space has truly been a labor of love for Olivia—full of DIY projects and customized pieces. From the bar inside the barn to custom-built tables and the hand-painted barn quilt, Olivia and Pat have truly made the space their own.
Olivia says she doesn't have a specific style, preferring to mix different pieces she likes.
"I'm inspired by things I see online and then put my own spin on it," says Olivia. This eclectic vision has given their outdoor space a style all its own. It's not vintage or farmhouse or modern, but rather a mix of everything that works together.
A big part of the barn's charm is its history: Its loft space was once the hangout spot for a group of teenagers over 25 years ago. Olivia recently connected with one of those teens, now grown up, and hosted a party for him in the barn to reunite with his old friends and hang out in the loft just like they did 25 years ago.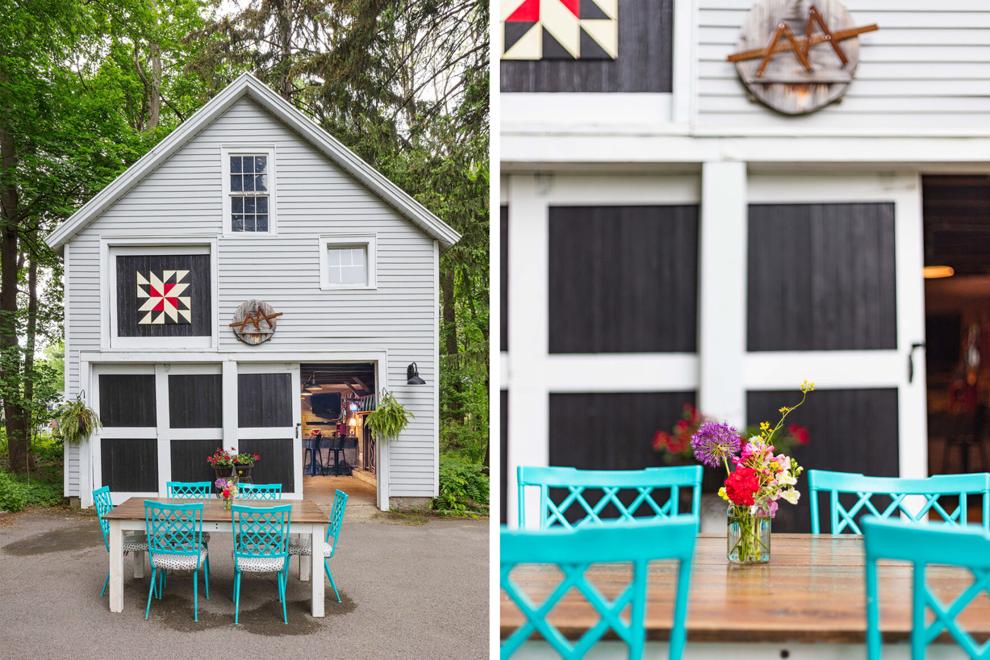 Besides hosting get-togethers with friends, Olivia has also sent neighbors home with a piece of her property. When she moved in, an overgrown, out-of-control garden took up most of the backyard. Olivia wanted to replace the area with grass to give her kids room to play, but felt guilty about throwing away so many flowers and plants. So she posted on Facebook and offered the plants to anyone who would come and dig them out. This way, her perennials found new homes in the community.
While there are no immediate plans to add to their outdoor space, there will always be new projects for Olivia to complete.
"It's just a constant work in progress," she says. "It'll never be perfect."