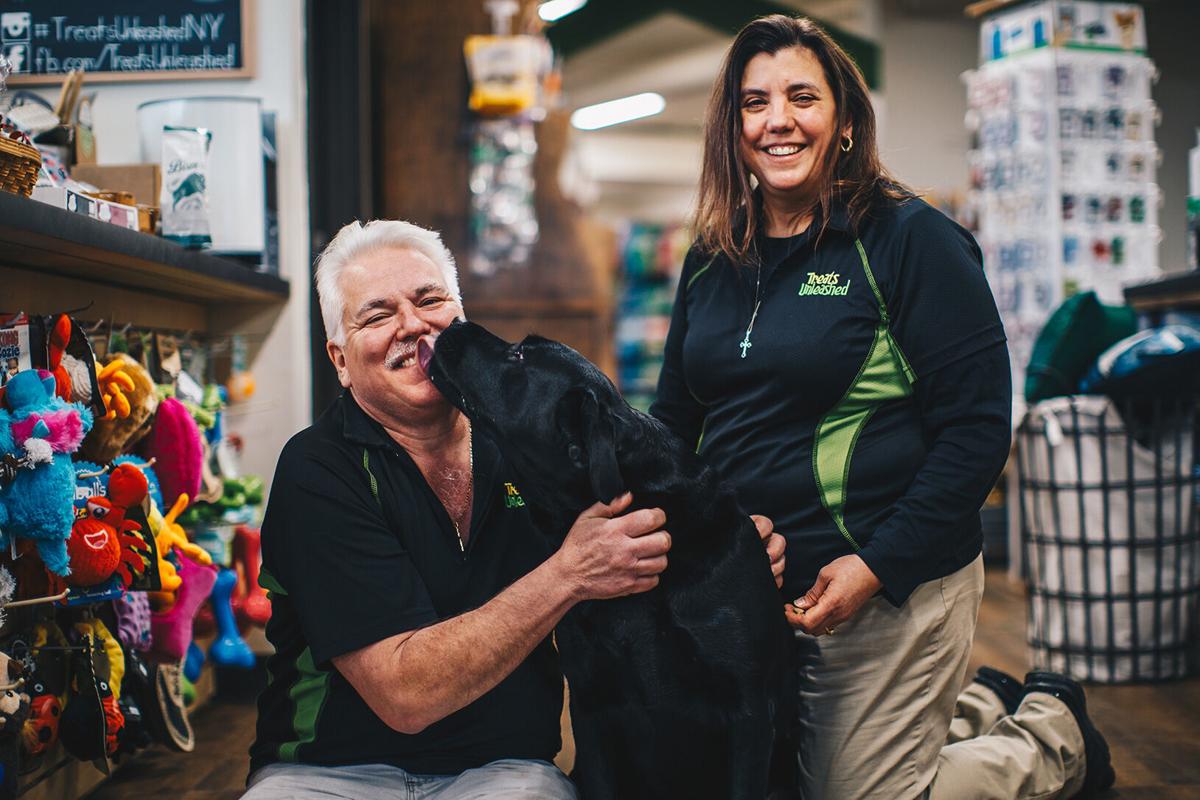 After Ann McClain adopted her first dog, Maggie Mae, she noticed the Labrador retriever was having adverse reactions to vaccines as well as other worrisome allergies. 
McClain and her husband were determined to get to the bottom of it and fortunately Maggie Mae was leaving clues.
"She would boycott several meals each week. I kept telling her I knew best and that she needed to eat her food, but the truth is what I was feeding her didn't meet her needs," McClain explained.
The McClains quickly discovered that dog food packaging, with all its wagging tails and promises of juicy meats, often didn't match the nutritional label or what was actually inside the bag.
"Companies were using sub-standard ingredients and adding in loads of chemical preservatives," said McClain. "And while millions of dollars were being spent on advertising and promoting these products, very little was being spent on developing products that were healthy for our pets."
McClain took matters into her own hands and launched Treats Unleashed, a pet bakery and boutique in Amherst that sells food, treats, toys, collars, leashes and dishes for both dogs and cats that owners can feel good about, without the typical deception used to push products.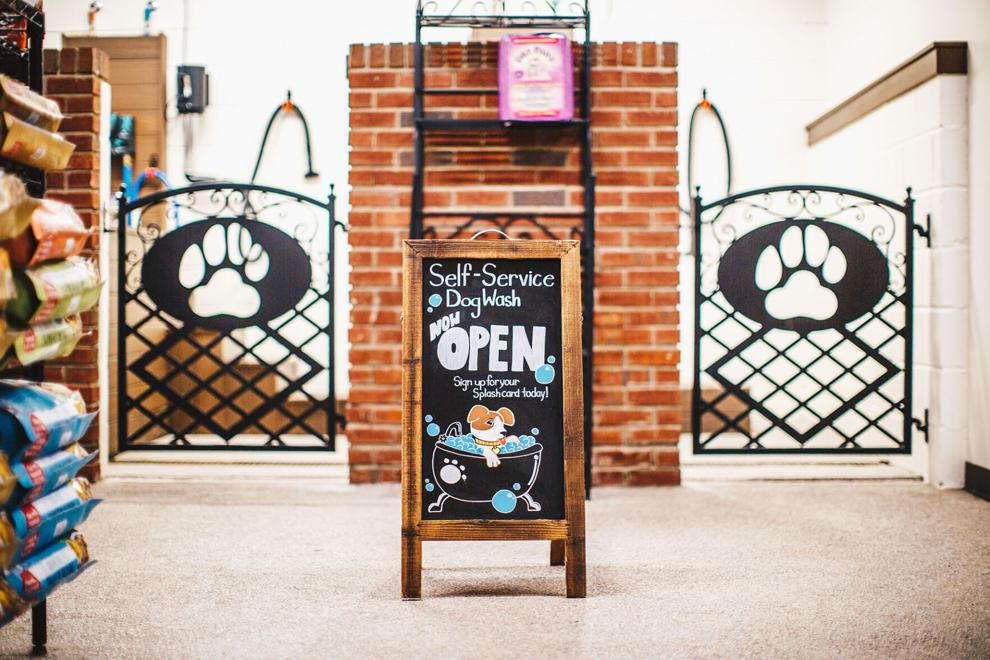 "I'm tough on the brands that I bring in. I ask difficult questions of manufacturers," said McClain. "We not only want to know that there are no chemical preservatives or artificial colorings, but we also want to know how it's being sourced."
McClain does her homework so she can help customers make more informed decisions when it comes to the health and wellbeing of their pets.
Her enthusiasm inspired me, so much so that I made like a Basset Hound and…tried the dog food myself?
No, not quite. But I did become a better sleuth for the four-legged friends in my life.
With McClain's guidance, I took a magnifying glass to the labels on my dog and cat food. Knowing the manufacturer is key. You can usually find that information listed under "Distributed by" on the back of the bag.
For example, Big Heart Pet Brands produces Kibbles n' Bits and Meow Mix, among other pet food lines. A Google search will show you that the brand is owned by J.M. Smucker Company, which primarily produces people food. McClain takes that to mean that our pets are not their first priority. She prefers independent companies that exclusively produce pet food in America and Canada such as Acana, Open Farm and The Honest Kitchen.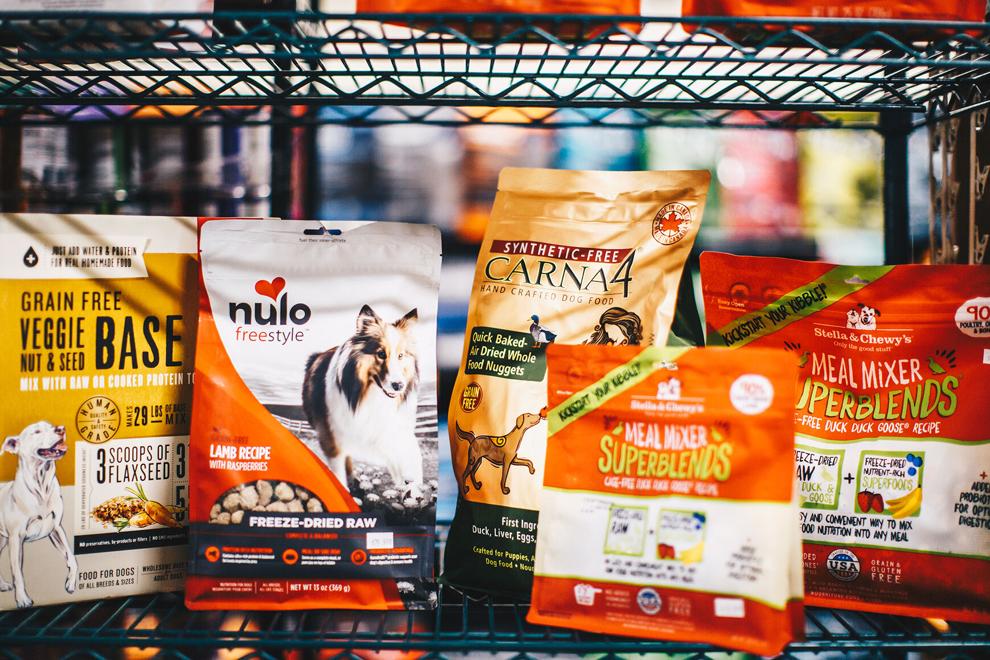 After investigating the manufacturer, I moved onto the ingredients. McClain says this is simple. You should recognize them by name, with no chemical preservatives. The exceptions are wheat, corn and soy, which are the top allergens for pets. If you have an allergy-prone friend, you'll want to be on the lookout for those ingredients too. Corn and soy are very hard for pets to properly digest. Grains are also suspect as they are the cause of many recalls due to the presence of aflatoxins, which are carcinogens that are produced by certain molds that grow on decaying vegetation. 
Those are good places to start when investigating your current offering. If you're finding that your pet's food isn't up to snuff, you can start making the transition to a more holistic approach with a trusty sidekick.
The highly trained staff at Treats Unleashed will get to know your pet and find the best food fit for them. Whether it's to help your furry friend lose weight or better manage their diabetes, there are countless options available. The team will support you in slowly introducing an improved diet—starting at ¼ new selection to ¾ existing food and increasing in ¼ increments over the span of a few weeks.
Fido may not be able to thank us in the traditional sense, but the McClains had two Labrador Retrievers live until nearly 16 years old. That's the best kind of proof—case closed. 
Who wants a treat?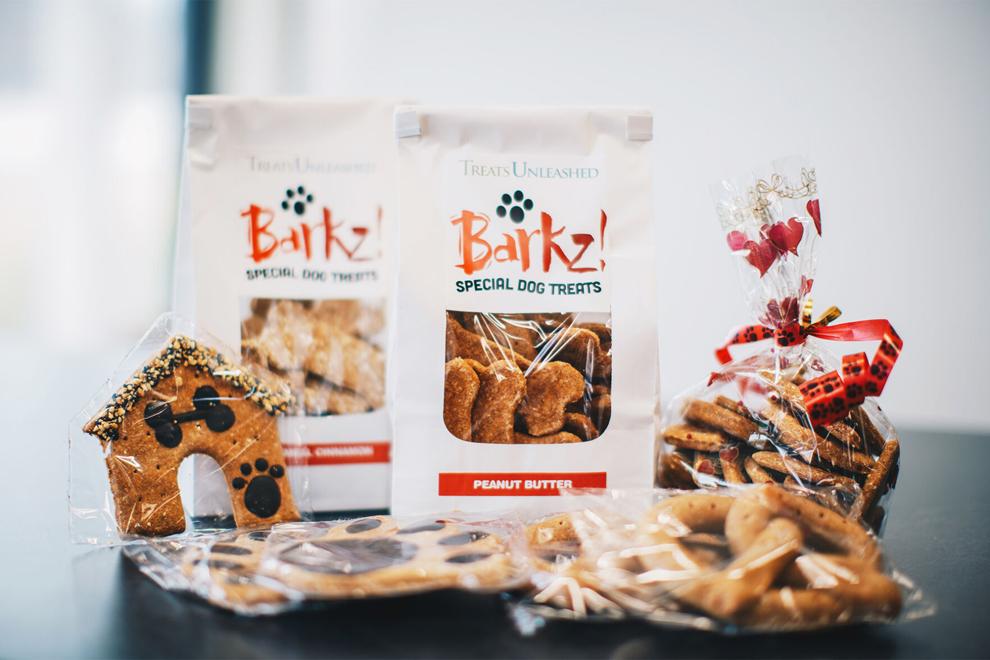 Treats Unleashed bakes its own biscuits in-store for their Barkz! Special Dog Treats line. McClain shares an at-home version of the recipe for dog lovers looking to score big slobbers.
2 cups wheat flour
1 cup wheat germ
1 egg
¾ cup water (add slowly, as you may need a little more or a little less)
¼ cup peanut butter, or another favorite flavor of your dog. Just be careful your peanut butter doesn't include Xylitol, which is in some brands and toxic for dogs.
Combine the flour, wheat germ, egg and peanut butter (or other flavor) in a mixer using a dough hook. Then start adding the water slowly until the dough forms into a ball. The consistency should be stiffer than typical cookie dough.
Roll out on a little bit of flour until you reach ¼-inch thickness. Using the cookie cutter of your choice, cut the biscuits and place on an ungreased cookie sheet and bake for 30 minutes or until the bottoms are lightly browned.
This recipe uses wheat. If your dog has an allergy, it is best to choose a grain and gluten-free treat.