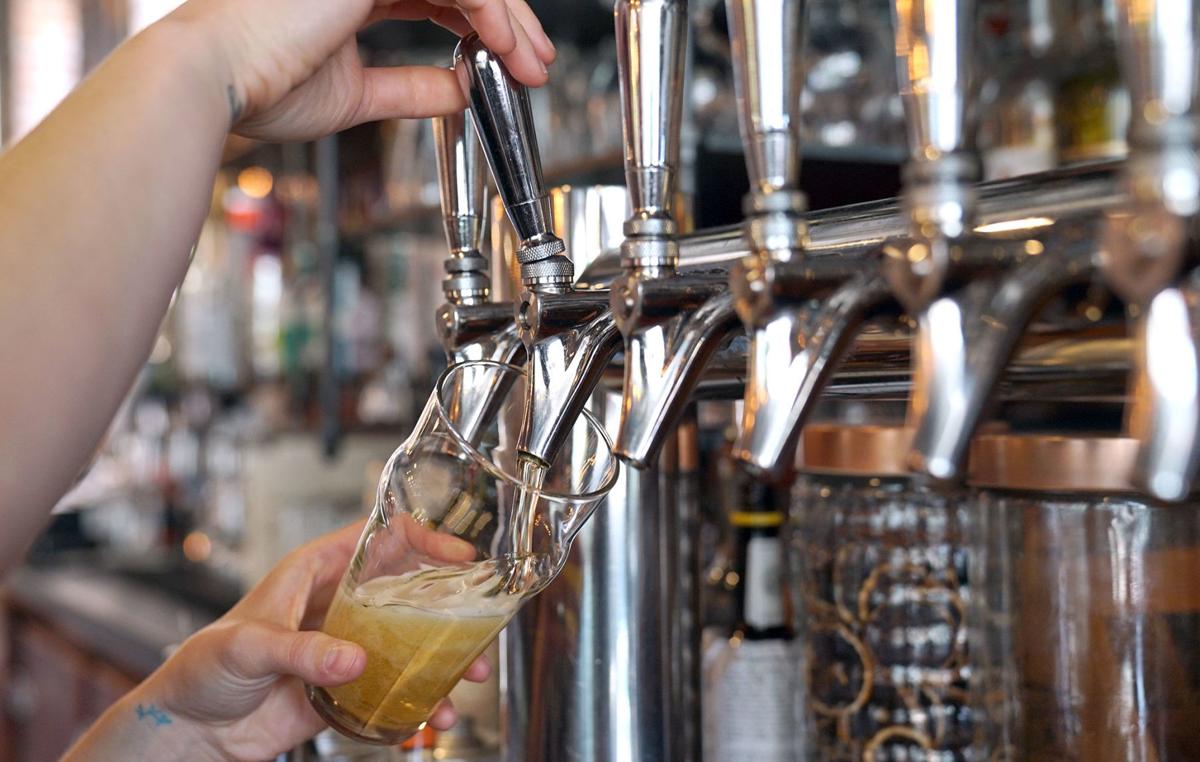 The Buffalo region currently boasts some 35 craft breweries, reflecting the growing popularity of craft beer throughout the country. Together, they offer enough frothy libations for every palate.
The influx of breweries that have proliferated throughout Western New York has created a friendly synergy. As the city prepares for the 10th annual Buffalo Beer Week (Sept. 13-22), a few local brewmasters and cicerones offer up a sampling of their favorite beers from other breweries as well as their own.
"Beer is situational," said Matt Kahn, president of Big Ditch Brewing Co. "I want a different kind of beer when I'm spending time outside in the summer than when I'm sitting next to the fireplace in the winter."
Along with the IPAs he developed with vice president Corey Catalano for their popular downtown brewery and tap room, Kahn said in warm weather he gravitates toward local brews such as Cosmic Truth from Resurgence Brewery and the Community Beer Works' Dreizehn, a pilsner made specially for Hydraulic Hearth in Larkinville. For Catalano, come summer he prefers a Session IPA.
"Session has a lower alcohol content," he said. "It's light and crisp, yet still has the character you'd expect with an IPA."
James Czora, senior beverage manager for Pegula Sports and Entertainment Hospitality, which includes The Draft Room on Perry Street, said one of his favorites this time of year is the Thin Man Brewery's Minkey Boodle, a sour ale with raspberries.
"Sours are one of the most popular trends in the beer market right now," said Czora, who is studying to receive his Level 2 Cicerone certification. "With beers like them, we're starting to see new people come to beer, especially craft beer."
He also pointed to the beer that inspired him to get into craft beer—Southern Tier IPA.
"Beer became not just a part of how I make a living, but a passion as to how I make a living," he said.
While Drew Zach's favorites change over time, the director of brewery operations for Resurgence Brewing Co. currently loves one of their newer releases, Surge, which came out in cans this past February. "It's a juicy, well-bodied New England-style IPA," he said.
Nick Torgalski, Resurgence's head brewer, said one of his go-to favorites is Flying Bison's Aviator Red. "It's complex and not too heavy," he said. "It's the beer that got me into drinking local craft beer."
Finding your palate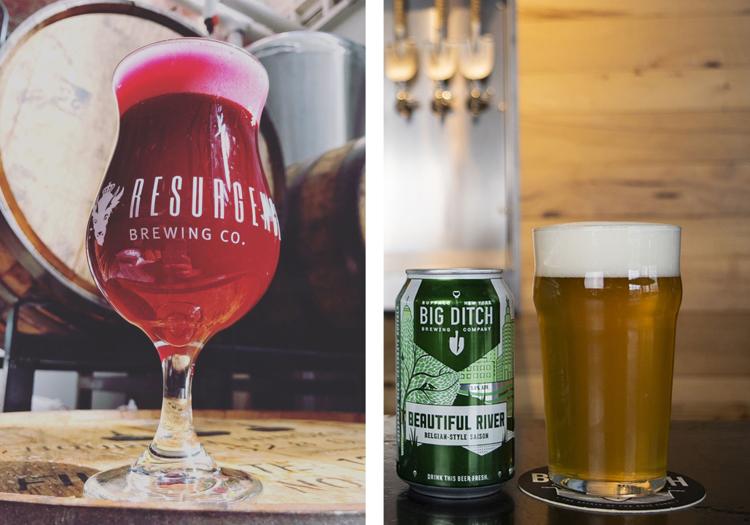 New to craft beer and unsure where to start? Think about what else you like to drink, suggests Corey Catalano and Matt Kahn, brewmasters and founders of Big Ditch Brewing Co.
A coffee connoisseur? They might recommend Make Me Wanna Stout, which incorporates espresso beans in the brew. More of a red wine enthusiast? Try a light, fruity beer such as Big Ditch's Berry Vision. If bourbon is more your thing, they would point you toward Towpath, an imperial stout aged in bourbon barrels.
For those who like the taste of fruity cocktails, Drew Zach, director of brewery operations at Resurgence, suggests a sour beer infused with fruit flavors such as the Black Currant Blackberry Sour. "It tastes like a Sweettart," he said. "The insane amount of fruit in this beer results in a silky-smooth feeling that leaves your palate wanting more as it goes down."
The Draft Room also pours a handful of popular sours, including the Strawberry Gose and the Mango Guava Sour.
"Sours appeal to a large amount of people, especially the sours that have fruit additions," said the Draft Room's James Czora. "It might give you a puckering feeling in the back of the palate, which is a very different experience from many traditional styles of beer."
Kahn and Catalano also recommend Big Ditch's Low Bridge, a golden ale developed as an entryway to beer-drinking and their second-biggest seller (behind Hayburner). Another accessible beer is Beautiful River, Big Ditch's Belgian-style ale that appeals to fans of Blue Moon.
Resurgence, which opened a second location on Chicago Street in July, offers the Bridge Pilsner. Like its name indicates, it's meant to serve as a bridge from a mass-produced pilsner to one with a crafty twist and stronger flavor.
Craft breweries with tap rooms train their staff to be knowledgeable about the nuances among beers—and happily offer free samples to customers unsure of what to order.
"People should take advantage of the samples because we want them to enjoy the beer they order," Zach said. "That a tough part of our business—introducing people to something entirely new. If a beer isn't for them, we want to offer another option that is."
Be the first to know
Get local news delivered to your inbox!