There's pancake syrup, waffle syrup and table syrup. Then there's pure maple syrup, which (checks notes that are sticky from research) is an entirely different delicacy.
The easiest way to know which kind you're enjoying with breakfast is to check the list of ingredients on the back of the bottle. Pure maple syrup will be just that—100% pure maple syrup with no added fixings.
This all-natural feat, to go from sap in a tree to syrup on a table, is achieved with pure science including forestry, weather patterns and even some reverse osmosis.
I recently spoke with several local maple syrup producers about why Western New York is so well suited to produce the sweet stuff. It turns out that New York State is in the middle of "The Maple Belt," a huge region that spans from the Midwestern United States through Ontario.
"We have plenty of maple trees here. And while Vermont is No. 1 in production in the United States, they are currently tapping 85% of their maple trees. We are No. 2 in production, but only tapping 2% of our maple trees," said Jason Wolf of Wolf Maple Products in Middleport.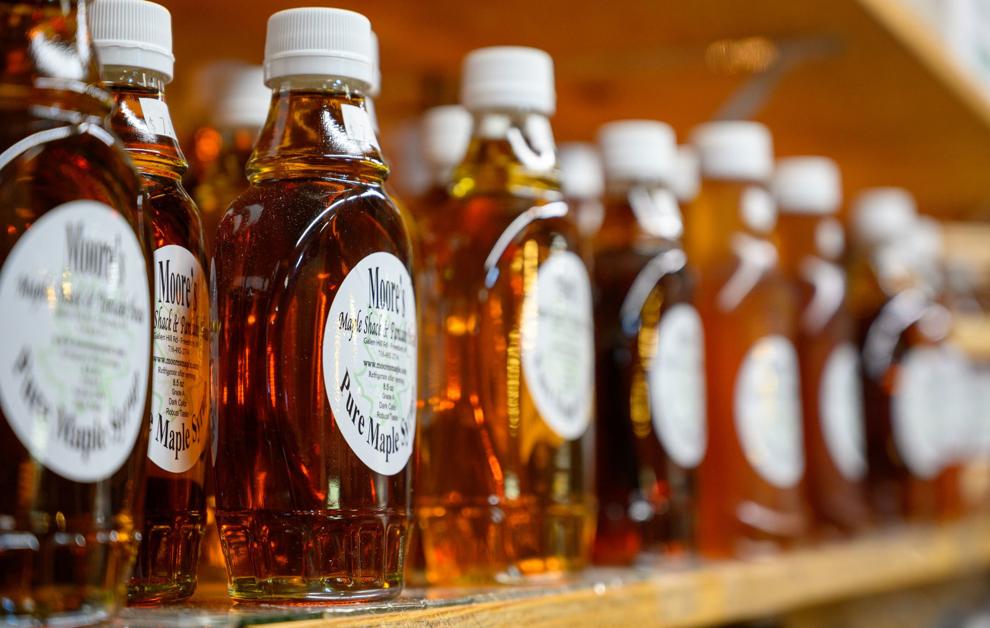 It would appear then that the future is bright in our region. In terms of syrup, maybe it's a beautiful golden hue. Maple trees (sugar, black and red) are the predominant species used for producing maple syrup.
But it's more than their availability. Our region's climate also plays a big role in the process. "In order for sap to 'run' up from the roots to the limbs, it requires freezing temperatures at night and thawed temperatures during the day," said Joe Siler of Siler Sugar Shanty in North Java.
As we all well know, Western New York offers plenty of those kinds of days, especially between late-February and March. Still, it must be daunting to know your operation hinges on a weather forecast bringing that freeze-thaw cycle.
"Mother Nature has control of everything from the color to the flavor to the quantity when it comes to maple syrup. We just boil the sap," admitted Bill Moore of Moore Maple Shack and Pancake House in Freedom.
A sweet and simple way to look at things.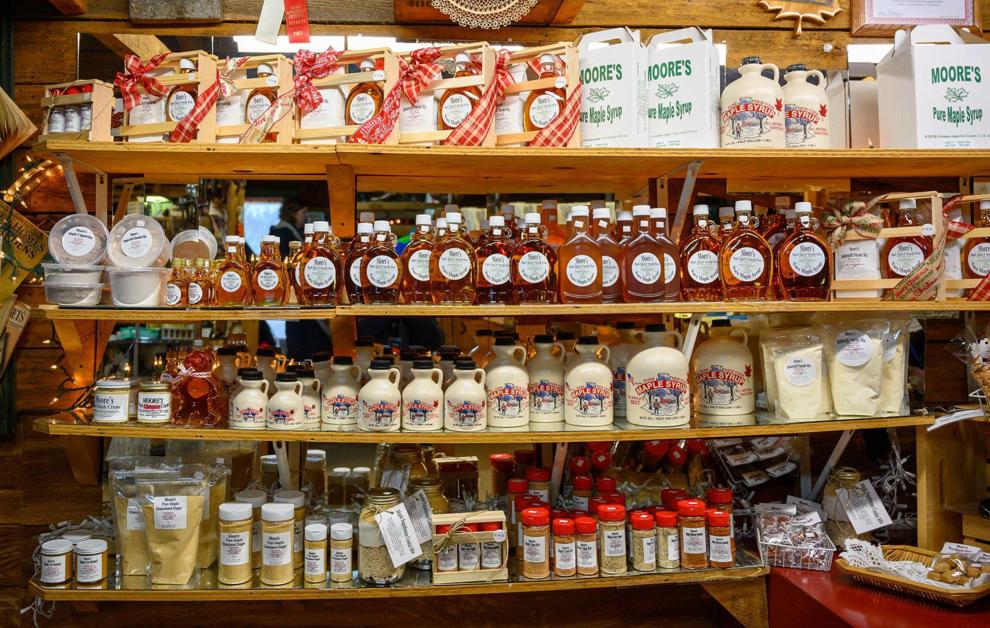 Assuming Mother Nature does cooperate, there will be plenty of sap to collect for boiling. A process that was traditionally done by hanging buckets off the trees is now most frequently accomplished via a vacuuming system with lines connecting every tree to the sugarhouse.
Once gathered, the sap undergoes reverse osmosis, which is just chemistry talk for removing half of the water from the sap. Then, the remaining sap is run through an evaporator, which boils out any remaining water. And, voila! You have pure, clean, unadulterated, untainted maple syrup.
You'll notice pure maple syrup comes out a lot thinner on your short stack and that's because manufacturers of the other stuff add in corn syrup and high fructose corn syrup to thicken up their product. Caramel color and artificial flavors are also mixed in to make it taste more like the real deal.
Erie County Forester Shane Daley may have said it best.
"Pure maple syrup is made with maple sap and that's it. Well, not really. It's also made with the hard work of friends and family or whoever is making it. Hopefully someone local. But it tastes sweeter with the knowledge of where it came from."
Observe sugar scientists in their laboratories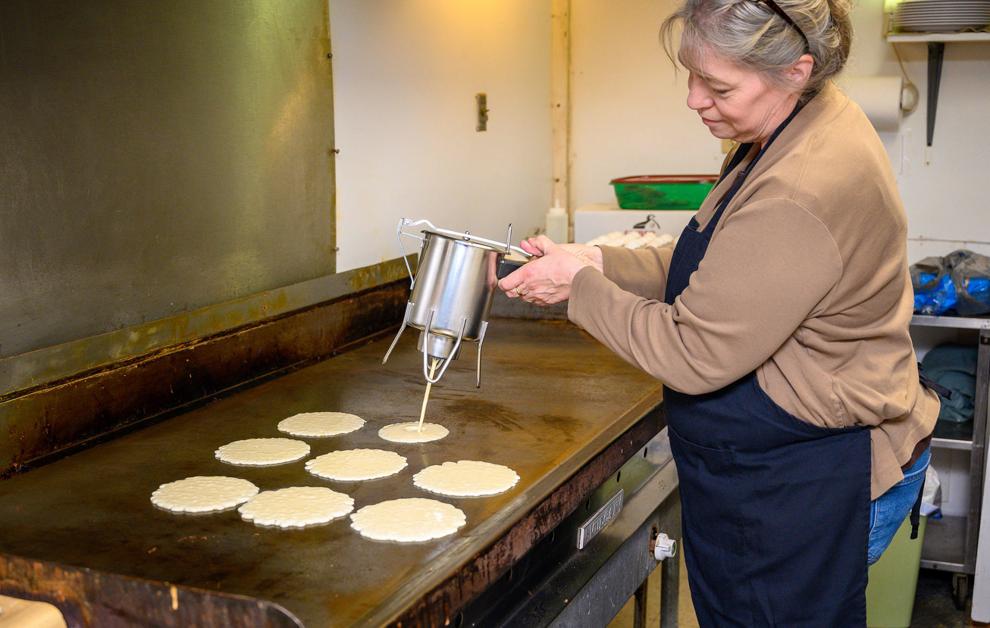 Now that you know how the syrup is made, it's time to see the science in action!
Maple Weekend—March 21-22 and 28-29—offers the unique opportunity to experience, taste and celebrate one of our region's most mouth-watering traditions.
With over 180 participating maple farms across Western New York, there are family-friendly activities for everyone. Here is just a small sampling of the fun you can have.
The Wolf Maple Product experience starts with an interactive tour that covers the entire history of maple syrup, going back to when it was first produced by indigenous people. There're also demonstrations on how sap is collected and converted into syrup. Guests should be on the lookout for two mascots, Maple Man and the Wolf, as well as talking trees during their visit. Special onsite concessions include maple cotton candy, maple soft serve ice cream and maple hot dogs, among others.
What's maple syrup without a stack of pancakes? In addition to syrup demonstrations, Moore's offers their famous All You Can Eat Pancake Breakfast (for an additional fee). The pancakes are so thin you'll swear they're one-sided, but an extremely hot griddle makes a quick flip possible.
The sugarhouse has an old-fashioned feel to it, with a balcony overlooking their state-of-the-art equipment so guests can have a great bird's-eye view of the entire process. Siler's is also known for their roadside stand, which sells homemade pies, farm fresh eggs and sweet corn.
The sweetest part? Tours and product samples are offered at most sites free of charge. But don't forget to pack layers and sturdy boots because walking in the woods can be extremely muddy.