The late British poet Edith Sitwell once penned, "Winter is the time for comfort, for good food and warmth, for the touch of a friendly hand and for a talk beside the fire: it is the time for home."
The imagery this prose elicits is simply idyllic—and on the right winter day, this is the scenery of a December date in the Village of East Aurora.
Full of illuminated shops, restaurants and bars on its Main Street strip; lined with grand Christmas-calendar homes on its surrounding neighborhood streets; and emboldened with its place at the center of Elbert Hubbard's influential Arts and Crafts movement, the Southtowns spot isn't the typical Western New York suburb. It's part movie scene, part holiday song lyric and part seasonal escape, with something to help everyone embrace the underappreciated elements of a flurry-filled Buffalo December—and turn it into something as beautiful as poetry.
Foodie-approved dishes, drafts and desserts. First-run films and flavorful popcorn inside a nearly century-old theater; and craft drafts from one of the region's finest (and geographically specific) breweries.
All can be had on a night out in East Aurora, so away we go.
Dinner at Elm Street Bakery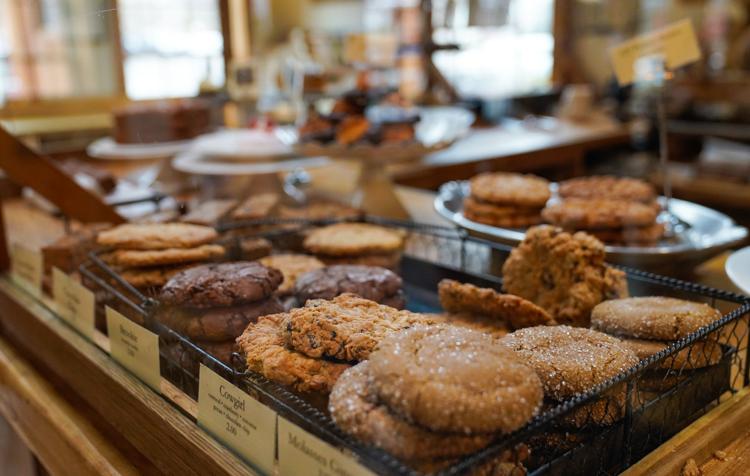 Those looking to settle into a wintertime locale that could accept patrons via horse-drawn sleigh ride will find the wood-hewn comfort of Elm Street Bakery as a model winter dinner destination.
As beloved for its coffee, breakfast and hearty soups as it is for its hearth-prepared pizzas, this stop provides the ideal shelter and sustenance for those prepping for a night of on-foot exploration of East Aurora. Whether seated at its downstairs bar or loft-style upstairs space, visitors can feast on a dinner menu comprised of small plates ($4-$16), stews or seafood offerings like wood-fired mussels ($18), all accented or accompanied by ingredients and produce from nearby farmers.
Team your meal with a delicious craft draft or Cabernet, or save room for Elm Street's outrageously alluring dessert selections. Either way, enjoy the warmth of the space—all while watching snowflakes fall gently outdoors.
Movie at the Aurora Theatre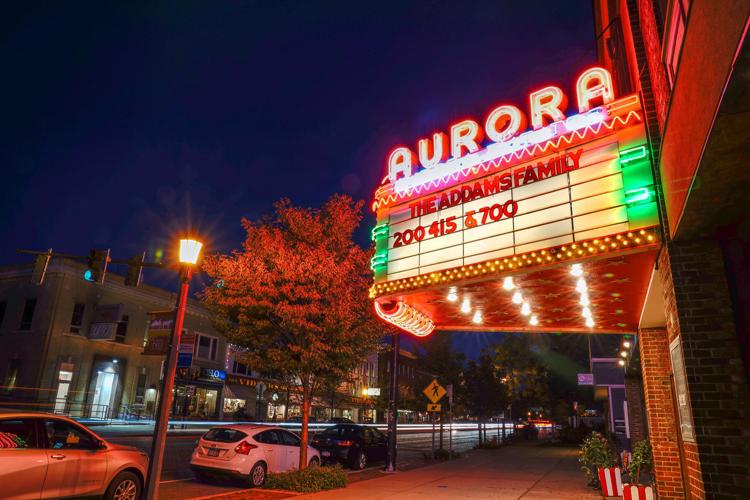 Old movie theaters are gorgeous relics, frozen in time and the last of their kind. No one is constructing modern movie houses like the ostentatious palaces of the past, so the ones that still stand should be cherished.
The Aurora is one of these treasures, and it's an enjoyable stroll from a dinner stop at Elm Street. Once there, visitors will see a renovated expanse once built atop the Millard Fillmore Theatre in 1925, yet is still standing (and thriving) with classic charm and decor almost 95 years later.
First-run films show every night at 7 p.m., with adult tickets $9 and seniors $7.50. But note: Don't horde your ticket savings for spending elsewhere. Reallocate your resources to the Aurora Popcorn Shop, located inside the theater and featuring flavors like cheddar, apple pie and Buffalo wing alongside its traditional feature fare.
Discussion at 42 North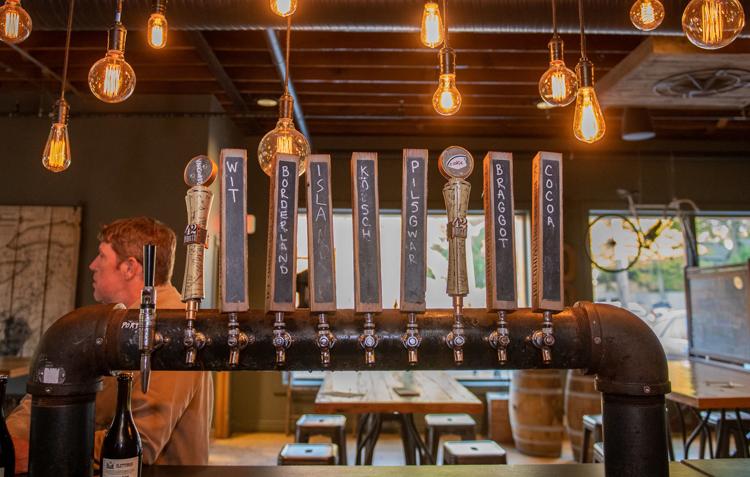 No matter what film you catch at the Aurora, chances are you're going to want to discuss some plot points and character motivations after the closing credits roll.
Crossing the street and shuffling down to the ski lodge-like environs of 42 North Brewing Company would provide the opportunity to do this—and enjoy conversation over some of the region's finest seasonal craft beer selections. Three drafts—Oatmeal Cookie Brown Ale (5.8% ABV), Red Army Russian Imperial Stout (9%) and Asylum Robust Porter (6.8%)—provide a deliciously dark complement to colder temps, all with the appropriate coffee and chocolate notes that December taste buds often demand.
And good news: If you anticipate your movie breakdown bleeding into multiple rounds, the brewery now has an AirBnb on site via its Lofts@42 to accommodate nights that need a shorter walk home.
Be the first to know
Get local news delivered to your inbox!