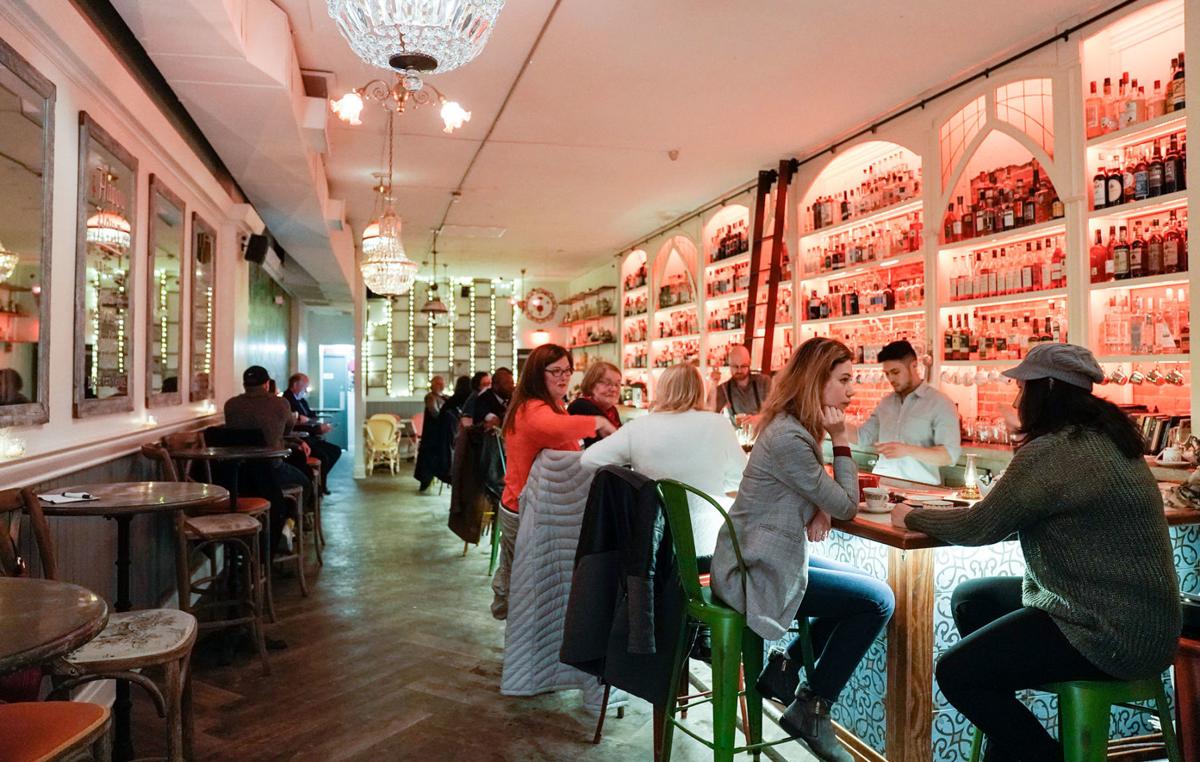 Prohibition ended 86 years ago last month. That's roughly the amount of time it took Americans to decide that walking into a bar and ordering a drink is just too easy, too accessible, perhaps too boring.
I'm not entirely clear how we arrived here, honestly, but the trend to forgo the usual marketing, or even a clearly indicated entrance, instead relying on word-of-mouth and exclusive allure is upon us. The speakeasy, once a necessity, is now a novelty.
For growing cities, or ones reestablishing themselves like Buffalo, the modern speakeasy is a milestone—an indication that the demand for new bars and restaurants can sustain an establishment that is literally hard to find.
That achievement has not arrived for Buffalo, but something tells me that most Buffalonians don't mind.
Sure, there are a few living rooms or basements turned off-the-books bars in the area (but the legal team at Buffalo Magazine says I'm not allowed to provide those details). Then came the attempt on Virginia Place. If the bookcase that confronted you as soon as you opened the outer door didn't give away the secret too easily, seeing people drinking inside through the street-level windows certainly did.
This doesn't mean the modern speakeasy trend doesn't have something to offer. A strong cocktail program, smart decor and knowledgeable bartenders are all similar traits (I generalize a bit). And Buffalo, fortunately, does have a few of these.
Down a set of cellar stairs next to house behind Elm St. Bakery in East Aurora lies a small bar with no name. The drink selection is impressive for the square footage, and the cocktails are riffs on the classics. They don't advertise and don't want to, but if the gaslight is on when you stroll by, you're welcome to wander down.
The former Masonic Lodge on Pearl St. downtown is hardly an understated home for Lucky Day Whiskey Bar. The high ceilings don't scream speakeasy, but the wall of whiskeys from around the world feels like you've struck the distilled spirit goldmine.
What was previously the hard-to-miss Club Diablo on Washington St. is now the relatively easy-to-overlook Angelica Tea Room. The subtle but classy exterior gives way to an inviting, vibrant decor. They spent this past summer embracing a post-Prohibition trend: tiki-themed cocktails.
And for a guy like me whose idea of a pre-Prohibition cocktail is whiskey with a splash of whiskey, there's the Lenox Grill, tucked quietly in the bottom corner of the Lenox Hotel. This place checks none of the boxes mentioned above. In fact, quite the opposite. But I include it here because you either know about it and visit often, or you don't know about it yet. More importantly, they have an expansive beer selection and great chicken wings. After all, this is Buffalo.
Be the first to know
Get local news delivered to your inbox!