One of the largest and most diverse viticultural areas in Canada, the Niagara region is nestled in the countryside along Lake Ontario and protected by the elevations of the Niagara Escarpment—prime terroir for winemaking. But within its pastoral landscape exists a dynamic food movement led by standout chefs committed to working with Ontario made and grown ingredients.
With access to over 7,000 farms in the Niagara Peninsula, restaurants are dipping into regional flavours sourced locally and pulled from the land to offer farm-to-table dining experiences that harness the quality only hyperlocal can give. These chefs are inspired by the freshness of ingredients arriving in kitchens within hours of being harvested, and the unparalleled quality of taste that offers.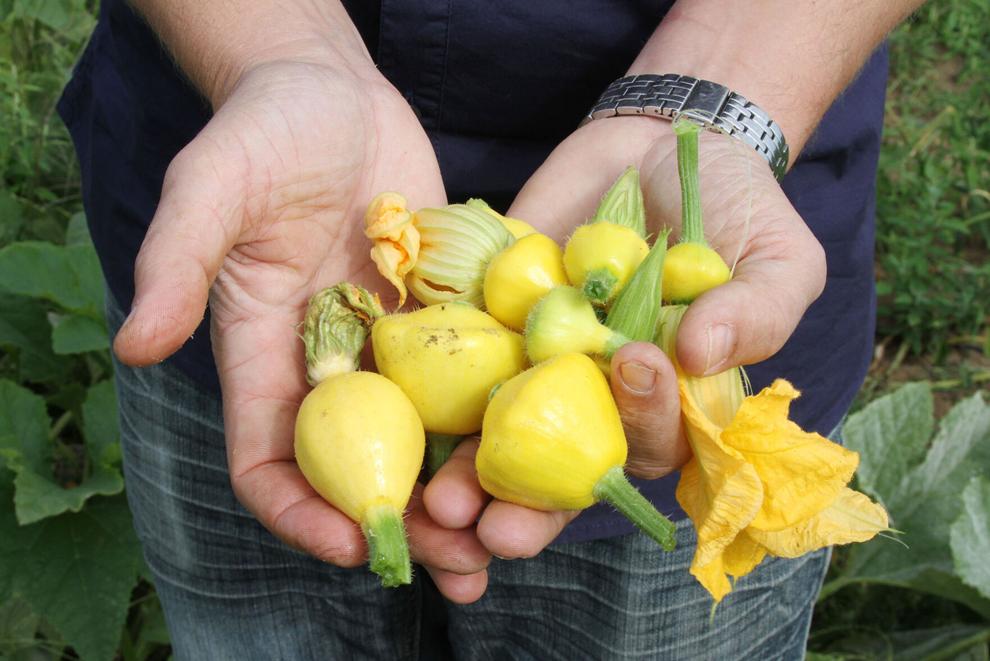 Here are some of the region's best culinary gems offering those quintessential-Ontario flavours. Hope you're hungry.
Treadwell Cuisine
14 Queen St., Niagara-on-the-Lake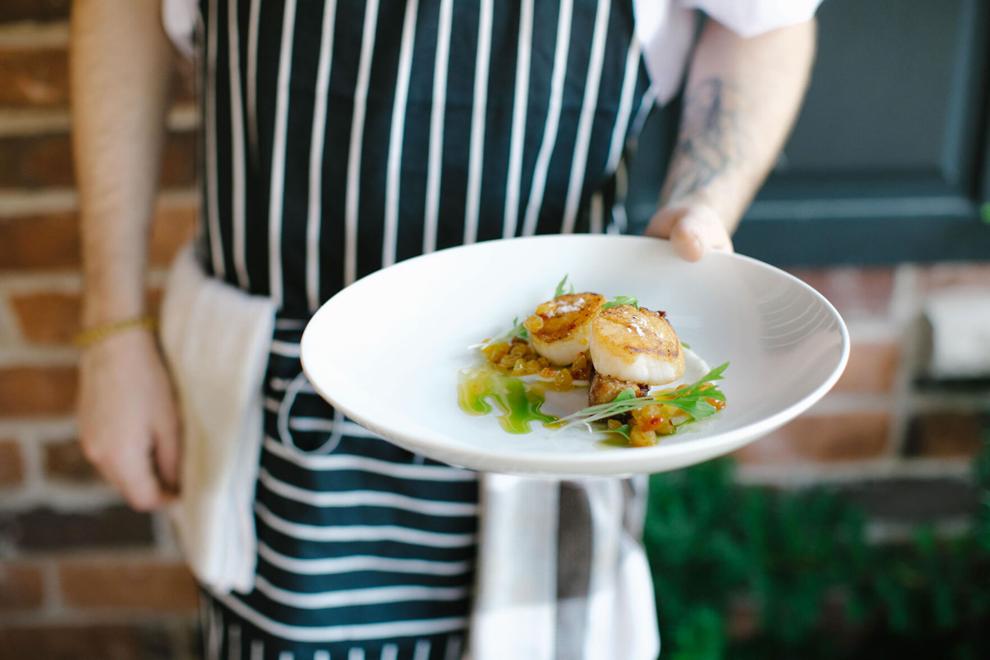 Often touted as the "culinary capital of Canada," the historic alcove of Niagara-on-the-Lake is home to Treadwell Cuisine, the celebrated restaurant and catering company led by Stephen and James Treadwell (chef and sommelier, respectively). It boasts one of the largest selections of Ontario wines in the world and menus inspired by a modern take on European cuisine—Chef Stephen's pedigree includes being chef de cuisine at Auberge du Pommier in Toronto, relished as one of the finest French restaurants in the country.
Treadwell Cuisine is committed to seasonality, sustainability and championing the best ingredients from the region, thanks to its network of farmers and local artisanal producers throughout Southwestern Ontario. Changing menus with the seasons keeps Chef Stephen and his team, including Executive Chef Jason Williams, agile enough to support as many local suppliers as possible.
"Many of our local artisans are listed on the back of our menus," says Chef Stephen. "That's because we take great pride in showcasing how versatile they are, many of which we believe to be the finest in Ontario."
Naturally, the proof is on the plate: Treadwell's hoisin-glazed beef short rib with pickled red onion and black truffle is "extremely popular," says Chef Stephen. "It's a fascinating, umami-rich dish that demonstrates just how versatile and delicious Ontario beef can be."
Vineland Estates Winery
3620 Moyer Road, Vineland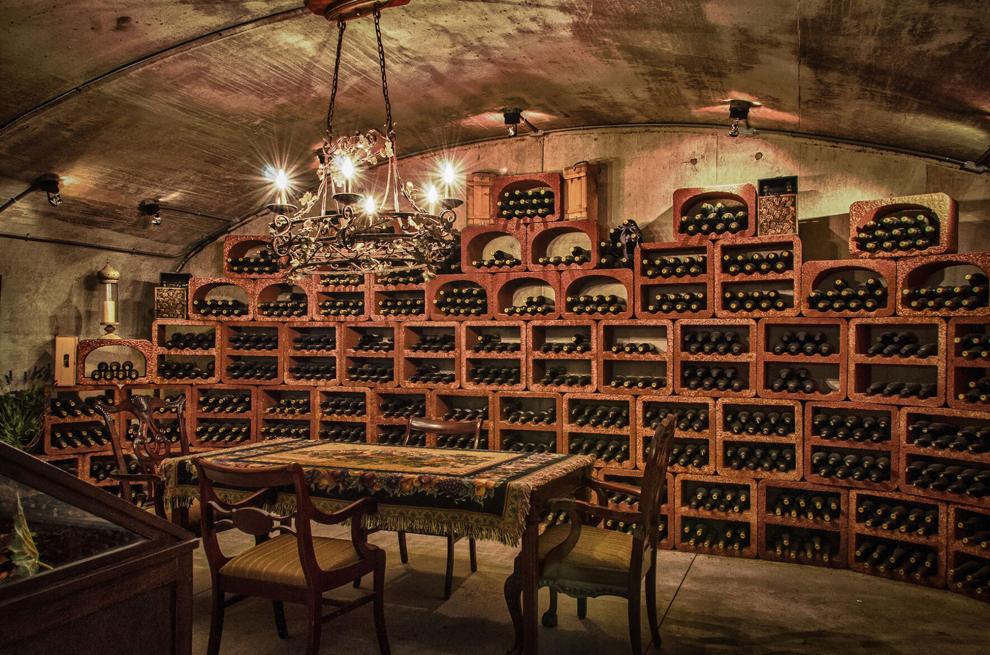 One of Niagara's first winery restaurants and a pioneer in the region's wine and culinary scene, Vineland Estates Winery has built a legacy of exceptional farm-to-table gastronomy, marrying local purveyors to their team of internationally trained chefs. Whether you dine in their restored 1845 farmhouse or outdoors among the rolling vineyards and forests of the Niagara Escarpment, the sensory environment complements their innovative menus featuring regionally sourced meat, seafood and produce and their estate-made wines.
Executive Chef George Ward takes pride in building solid relationships with local farmers to emphasize the restaurant's farm-to-table values, like the Chef's Creative tasting menu, inspired by the micro-seasons in Niagara and the relationships made with the local fisheries, farms, apiaries and foragers. Created daily by their team of chefs, an ever-changing tasting menu—that never duplicates the same recipe season-by-season—showcases seasonal ingredients sourced from local farmers and foragers.
"We believe that eating local is fundamental to Vineland Estates, and it allows us to build relationships with local farmers and purveyors to create a sense of community," says Chef Ward. "By sourcing and eating locally grown food, we help the environment by reducing food waste and also growing our local economy."
Inn on the Twenty
3845 Main St., Jordan Station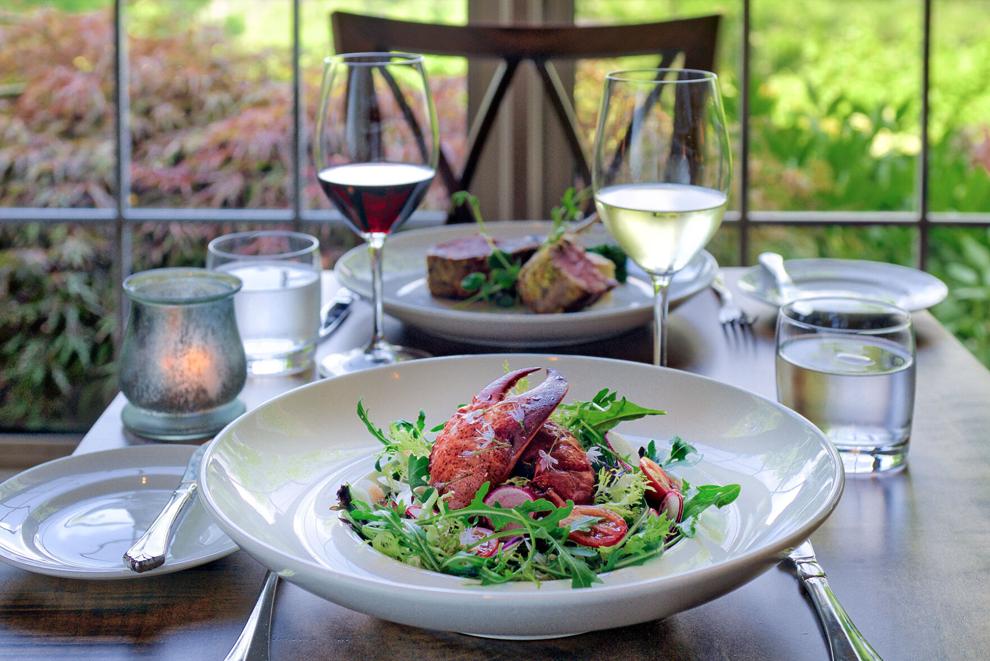 In the Twenty Valley, the largest wine-producing region in Ontario, you can find Inn on the Twenty. Hidden within the charming village of Jordan and surrounded by farmland and vineyards, this elegant boutique hotel and restaurant is deeply popular for its handcrafted menu favouring farm-to-table flavours.
Discerning guests will appreciate their culinary team's craftsmanship and the restaurant's heritage aesthetic. Executive Chef Pete Tindall's menus are energized by local ingredients that he sources directly from nearby family-run farms and includes creative dishes complementing the regional wines.
"The same way great wine starts with quality harvested fruit, good food starts with quality ingredients grown and sourced from this area," says Chef Tindall. "We use what is in season and play with complementary flavours: Fiddleheads in the spring and peaches in August, and that seasonality strongly influences each seasonal menu."
Most popular dish among guests? The seared scallops with locally sourced thimbleberry apple cider glazed pork belly and celeriac and apple slaw.
AG Inspired Cuisine
5195 Magdalen St., Niagara Falls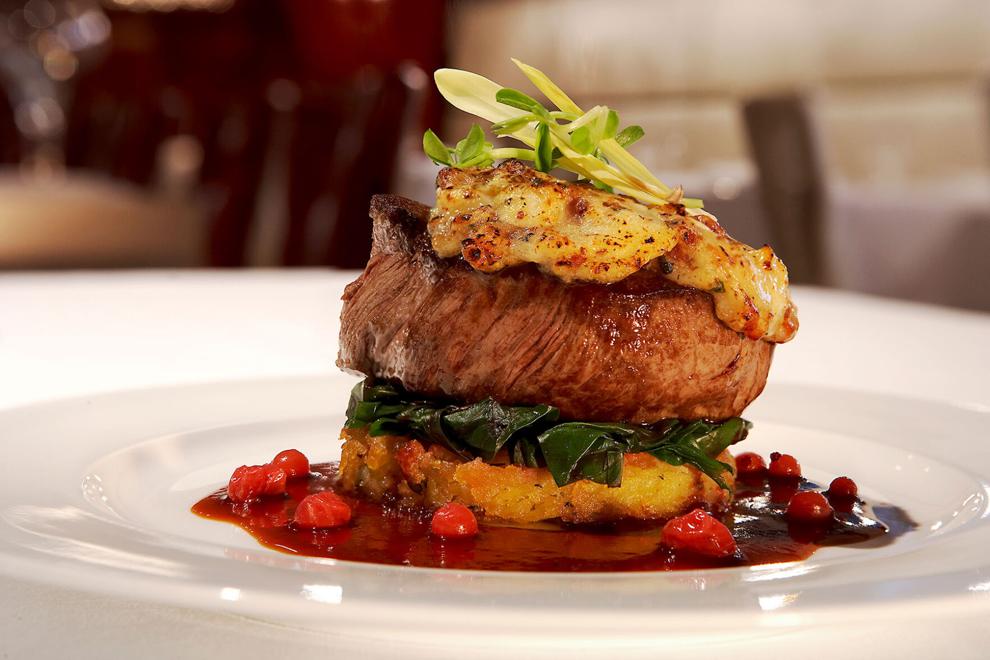 Tucked inside Sterling Inn and Spa, Chef Cory Linkson's inventive hand offers a curated three-course, French-based menu with homegrown products that are beyond fresh. Ingredients are planted, then picked from their half-acre farm in the morning, brought to the kitchen before noon and served to guests that evening.
With ingredients never stored in a fridge or a freezer, every plate is farm-inspired, cooked by the season and sourced from the Niagara terroir. The restaurant's custom-blended signature "rub" is made from dehydrated vegetables from the AG farm, and desserts are made with honey sourced from the AG Busy Bee Honey Factory.
Dishes like the early spring carrot and ginger veloute, roasted farm beets with house-smoked veal tongue and the birch syrup-glazed loin of Canadian red deer brim with hyper-local seasonality and taste.
"Our inspiration comes from the field," says Chef Linkson. "We harvest what we cook and serve daily, so the food our guests eat is at that prime moment—the first 10% of its life. Our plates mirror nature and are reflected in every guest who experiences our fresh cuisine first-hand."
Peninsula Ridge
5600 King St. West, Beamsville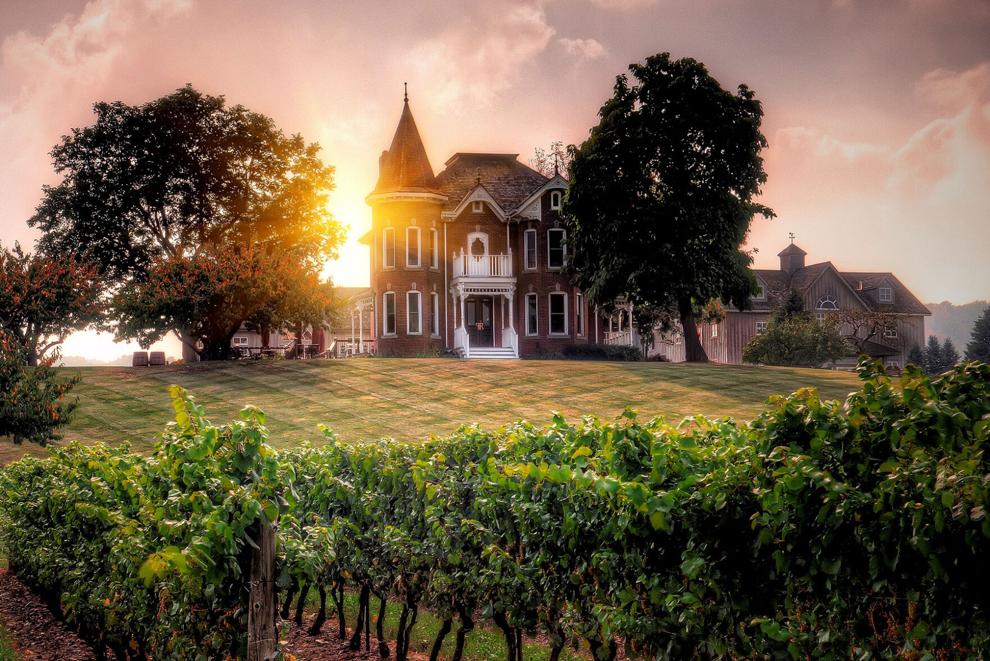 In the quaint town of Beamsville, Peninsula Ridge is the gateway to the Niagara wineries. The 80-acre property offers spectacular views of Lake Ontario and the Toronto skyline with vineyards on the famous Niagara Escarpment—designated by UNESCO as a World Biosphere Reserve. The restaurant, set in their historic Queen Anne Revival Victorian mansion, is perched on the brow of Beamsville Bench. It's an intentional location due to the area's continuous air circulation and moderate temperatures, resulting in strong growing conditions for some of the best locally grown Ontario fruits and vegetables (and wine, of course).
Chef Steven Thornborrow meets local producers as much as possible so he can offer seasonal menus featuring fresh foods to pair with a selection of their wines (think cool-climate classics like chardonnay and pinot noir).
"We are so lucky to live in a region that can supply almost anything with the fullest-tasting ingredients and also meet the people behind them," he says. "Farm to table has come a long way, and it's getting stronger every year. I love telling customers that the cherry tart they're eating was made from the tree they're sitting beside. It doesn't get any fresher than that."