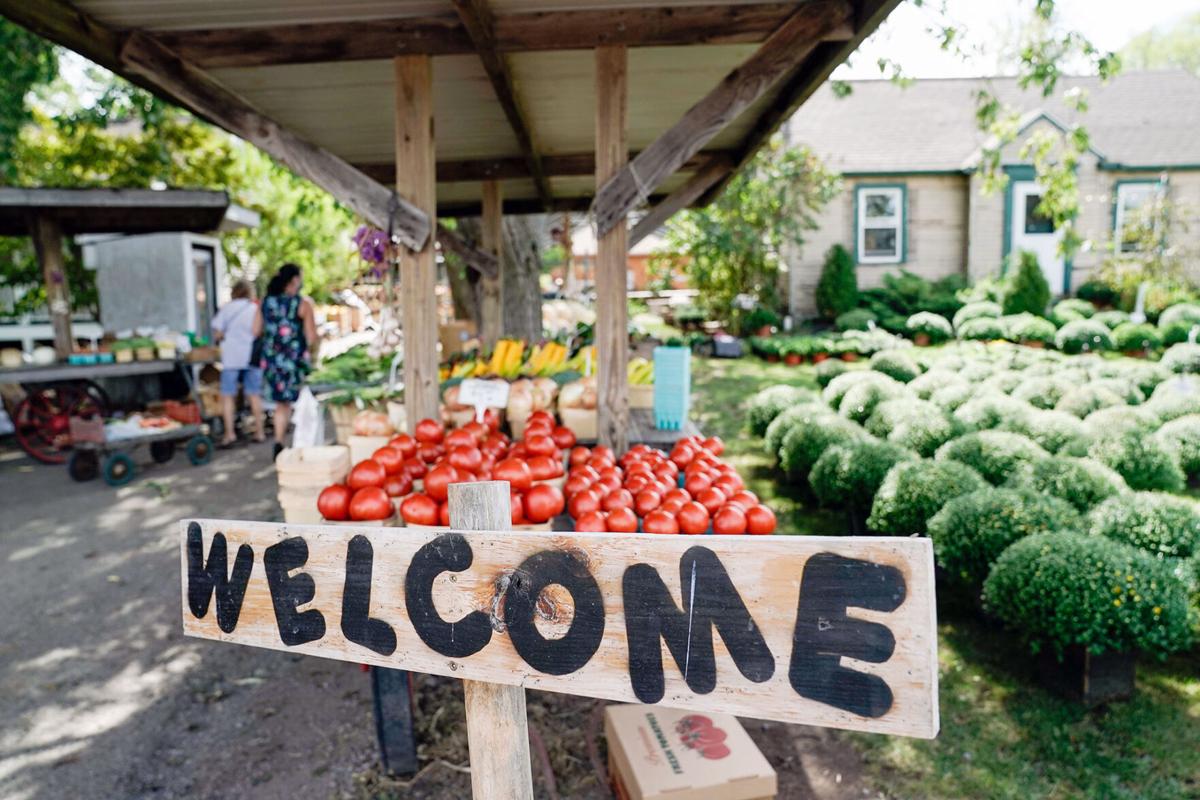 Let's face it: baking banana bread is so March 2020. It's time for a new muse, and several seasonal favorites are making a strong case for themselves.
These are your juicy apples, sturdy squash and polished pumpkins—fruits and veggies which require more time to mature, but that makes it all the more worth it when they become available in the fall.
"One of our favorite things about fall produce is the variety of flavor," said Lauren of George's Produce. "Each apple, pear or squash has such a unique taste, so everyone is really passionate about their favorites."
Produce that packs a punch is the perfect excuse to get you and your family back in the kitchen after an exceptionally long Buffalo summer.
"Think rich, spicy and cozy flavors. In the summer, it's so hot all we want to do is quench our thirst. But in the fall, we want warm food to fill our bellies with," said Eddie Spoth of Spoth's Farm Market.
To best welcome in the new season, three locals share recipes starring fall produce that are kid-friendly in both preparation and presentation.
Squash Mac and Cheese
Macaroni and cheese is a consistent fixture on any children's menu. Erin Collins, the 2020 Taste of Buffalo Chair, knows the perfect way to sneak a seasonal squash into the ooey gooey mix.
Ingredients
1 butternut squash
1 box pasta – any shape will do!
1/3 cup milk
3/4 cup grated yellow or white cheddar cheese
1 tbsp. butter
TOP SECRET – a pinch of Nutmeg
Tools
Large pot
Spoon
Blender
Strainer
Fork
Baking dish
Cut the squash into cubes. If your sous chef is too young to handle a knife, you can have them count the cubes as you are cutting. But they can definitely help you fill a large pot with water. Bring water to a boil, then carefully add the squash together. After about 10 minutes, test the softness with a fork. If it easily pokes through, the squash is ready for the blender. Try to drain all excess water.
Your little helper can then add in the milk, cheese, butter and the secret ingredient (nutmeg) into the blender. Then the best part: turning the blender on and watching the ingredients swirl around until smooth.
Remember that large pot? Fill it with water again and bring to a boil. Once boiling, follow the directions on the box of your chosen pasta. When the noodles pass your child's taste test, drain and put back in the pot. Add in the mixture from the blender and then a dash of salt and pepper.
Finally, transfer the pasta into a baking dish coated with butter or cooking spray and bake at 350 F until bubbly. Voila, you have a new take on the classic mac and cheese!
Roasted Pumpkin Spice Seeds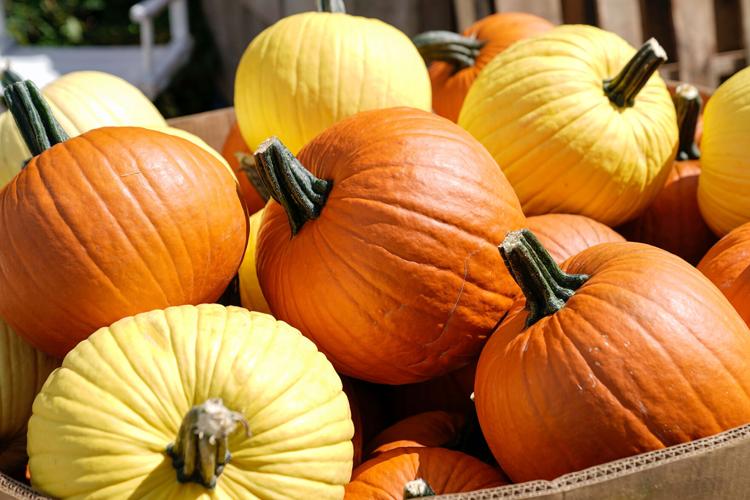 Pumpkins are the unofficial mascot of fall. But after all the Jack O' Lanterns are carved, families are left with a gushy pile of pumpkin seeds. This simple recipe takes the classic roasted seed and adds some sugar and spice. It's from Eric Montz, a father of two boys, who finds this to be the perfect movie-time snack.
Ingredients
2 cups pumpkin seeds
2 tbsp. butter
3 tbsp. brown sugar
1 1/2 tsp. pumpkin pie spice
Tools
Cookie sheet
Wooden spoon
Parchment paper
Bowl
Colander
Remove the pumpkin "guts" and seeds. Place it all in a bowl. Wash all the goey off the seeds. While your kids are doing that, you can preheat the oven to 350 F. Then microwave your butter for 20 seconds or until fully melted.
Once the seeds are clean and dry, add in melted butter, brown sugar and pumpkin pie spice.
Your little helper can spread the seeds on a baking sheet with parchment paper. Put them into the oven for 30 minutes. Let the seeds cool for a few minutes before enjoying.
Apple Nachos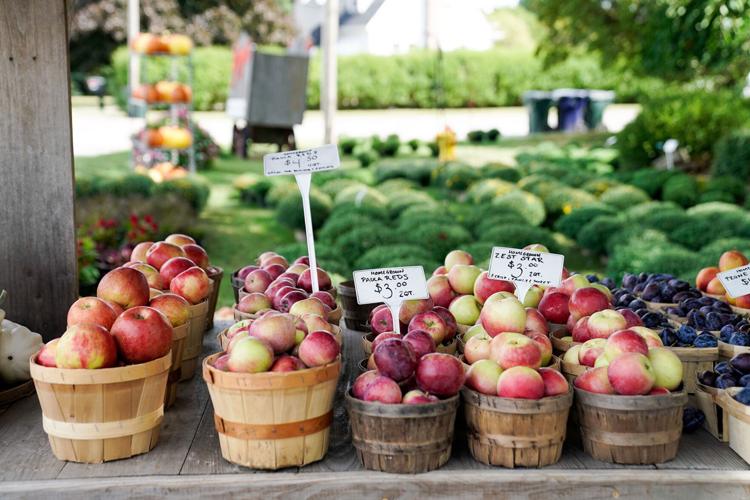 Apples are a year-round treat, but with so many varieties it can be confusing to know what kind is best for what time of year. In the fall, Gala, Honeycrisp, Empire, Cortland and Red Delicious are all available and great for baking. This recipe comes from Kara Michelle Oliver, a Buffalo author ("You Go, Girl!: A Letter to Young Queens") who knows about being on the same page as a younger audience.
Ingredients
2 apples
1/4 cup coconut flakes, sweetened or unsweetened
1/3 cup caramel sauce, store bought or homemade
1 cup mini chocolate chips
1 tbsp. lemon juice
2 cups water
A sprinkle of cinnamon (optional)
Tools
Knife or apple corer
Cutting board
Small bowl
Serving platter
Have your little chefs wash their hands and the apples thoroughly. If you're not using an apple corer, cut the apples in either ¼ or ⅓ inch slices. There's no right or wrong when it comes to thickness! In a bowl of cold water, add the lemon juice and stir with a spoon. Add the apples and set aside.
For this recipe, you want to make sure your sauce has a drizzle effect. To heat the caramel, take a small saucepan or pot and fill it half-way with water. Take a silicon or glass bowl and place it on top of the pot. Heat the water on low to medium heat until the caramel sauce can drip easily off of the spoon. If you're using a microwave, you can have the kids take a clean, microwave-safe bowl and heat the caramel sauce for 20-30 seconds.
On your serving platter, have the kids create a single layer of apples around the outer edge repeat the process until the entire platter is covered. If you'd like, sprinkle cinnamon over the apples. Drizzle the caramel sauce on top of the apples. You can do a zig-zag or circular drizzle of the sauce—just make sure every apple is covered! Then have the kiddos sprinkle coconut flakes and chocolate chips over the top of the platter. Remember, there are no rules!