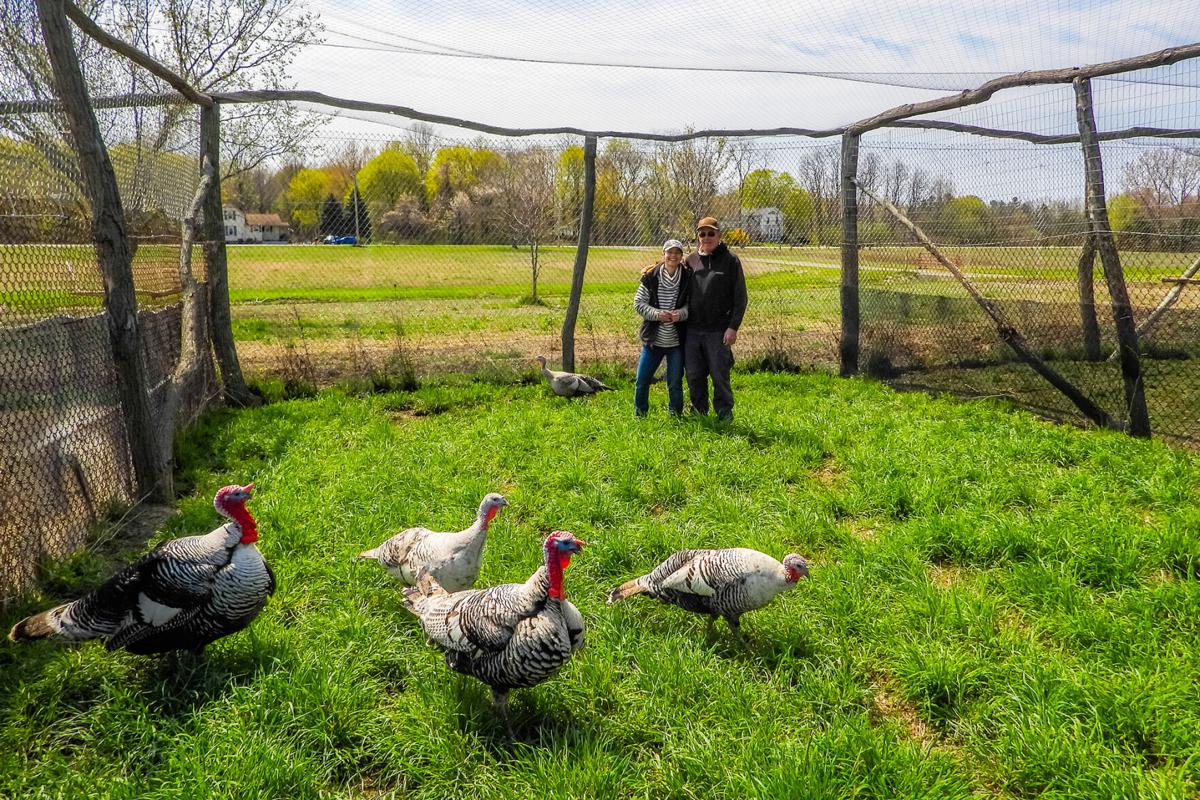 Looking to cook a delicious turkey in half the time this year? Start thinking Thanksgiving now.
Prized for their rich flavor and higher dark-meat ratio, heritage turkeys are closer in taste to the wild turkeys from the first Thanksgiving. These locally raised birds also possess characteristics that no longer exist in the majority of turkey we consume today, defined by their smaller size, elongated shape, higher fat content and equal white-to-dark-meat ratio.
Heritage turkeys are raised in a manner similar to the life cycle of their wild kin, which includes a longer lifespan, natural pasture diet and slower growth rate than industrial-bred turkeys. The result is a more distinct gamey flavor, and an overall healthier bird.
"If you ever want to impress anybody with a flavorful Thanksgiving turkey, you cannot go wrong," says Brenda Bank, who owns The Humble Homestead in Younstown with her husband, David.
The duo began raising heritage turkeys after seeing them on the Livestock Conservancy watchlist, an organization dedicated to preserving heritage livestock breeds. Common variations of the heritage turkey breed include the Narragansett, Red Bourbon, Norfolk Black, Black Spanish and Bronze.
"From a health standpoint, I do believe that has a tremendous eventual effect on the meat," Bank adds. "When it is cared for, when it is fed well, when it is allowed to do what it is genetically predisposed to do, when it's allowed to be outdoors and act as closely to Mother Nature as is intended…There's something to be said for wellbeing."
A longer life spent outdoors results in more developed layers of fat and a richer flavor.
"These birds are also on pasture as well, so it's going to pick up flavors on the surrounding pasture that it's on, in addition to the foods that are fed to it," Bank said.
The Broad Breasted White variety makes up 99% of the 230 million turkeys produced in the U.S. each year, due to their fast growth rate and high meat yield. This industrial breed reaches 40 pounds in 20 weeks—heritage turkeys reach approximately half that size in 28 weeks.
"Genetically, because it takes longer to grow out, I believe that the flavor profile is able to develop more fully," Bank says. "The White Broad Breasted, for example, grows so quickly...the flavor, while fantastic, can't compare."
Due to their smaller size, narrow build and higher fat content, heritage turkeys require a different cooking method than your usual bird. These turkeys cook at a higher temperature—between 425 to 450 F—for a shorter amount of time of three hours total, approximately 10 minutes per pound. Basting isn't necessary to keep it moist, but it does ensure that signature golden color.
"I've found the turkeys cook in about half the time as the Broad Breasted White turkey," says Bank, who also recommends using an instant-read thermometer to monitor the internal temperature so as to not overcook.
Raised locally in small batches, heritage turkeys are in high demand from local farms. Most sell out long before Thanksgiving, so many farms encourage preordering your bird before the end of summer.
Secure your bird
Support local farms and savor a delicious Thanksgiving meal: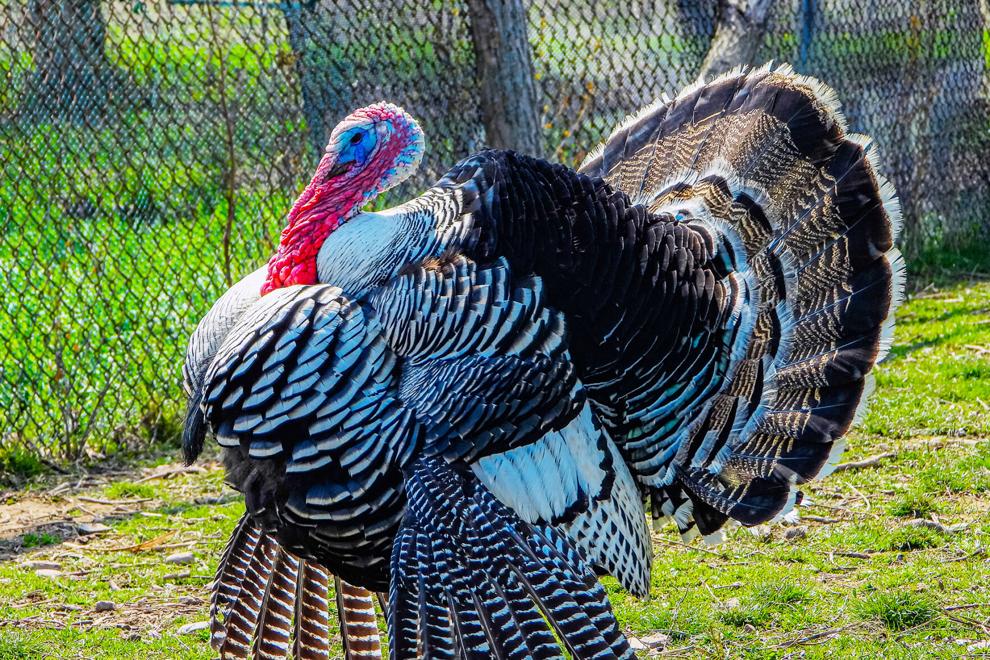 A start-up farm | Lockport Road, Youngstown
Breed: Narragansett
Quantity: Approximately 100
Price: $9 per pound
Preorder: Starts in July
Pickup: Time slots are coordinated at the farm a week before Thanksgiving.
To order: the716humblehomestead@gmail.com; 716-588-0936, Facebook message. A $100 deposit is required at time of reservation.
Family farm committed to sustainability | 5401 Curriers Road, Arcade
Breed: Bronze
Quantity: 100-120
Price: $6 per pound
Preorder: Starts in September
Pickup: At the farm store, or Elmwood-Bidwell or Williamsville farmers markets in the weeks before Thanksgiving.
To order: platodalefarm.com; kent@platodalefarm.com; 716-913-1351; at the farm store; their stand at the Elmwood-Bidwell and Williamsville farmers markets.
Family farm that accepts SNAP benefits (and also hosts goat yoga!) | 3819 Riceville Road, Machias
Breed: Norfolk Black
Quantity: 30
Price: $4.50 per pound
Preorder: Starts in September
Pickup: At the farm store or farmers markets in the weeks before Thanksgiving.
To order: perfectlyblendedfarm.com; 716-258-0645; Facebook message; at the farm store; their stand at the Ellicottville, Springville or Franklinville farmers markets.
Fifth-generation family farm | 8626 West Bergen Road, Leroy