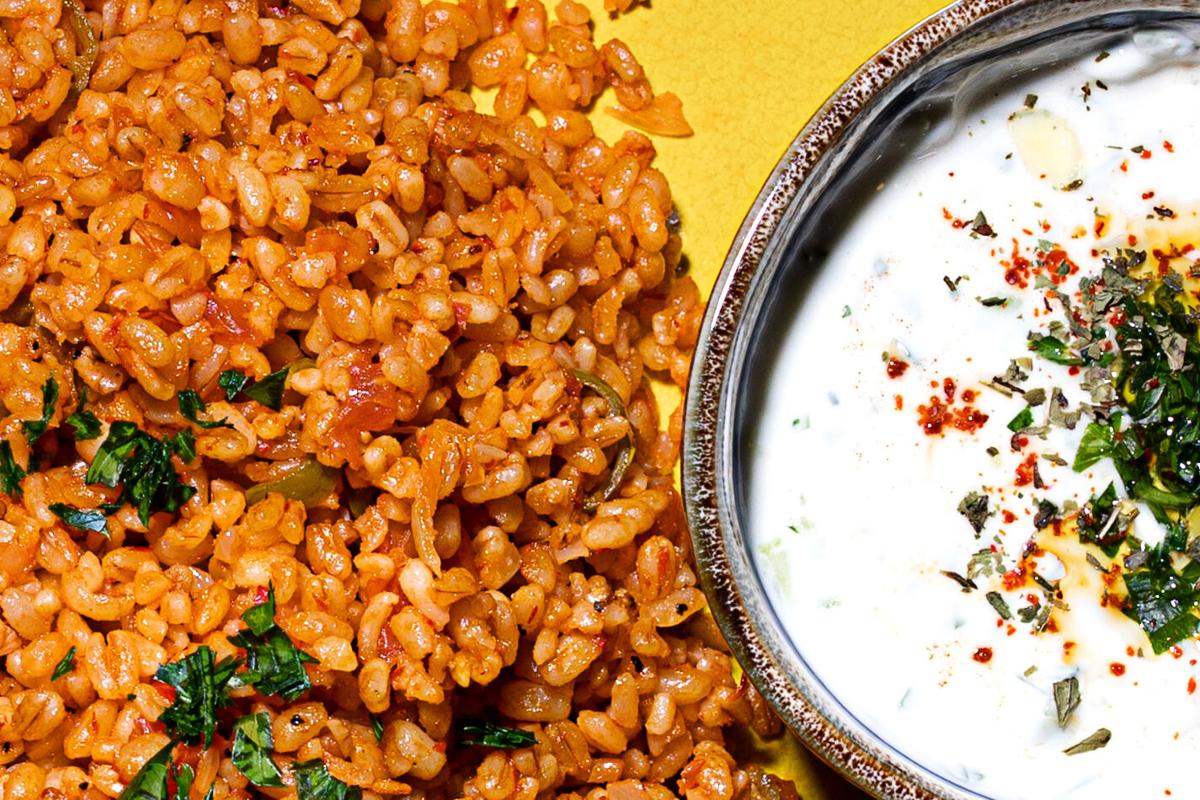 Turkish-born Mine Dosluoglu ("Min-nay Dose-loh-loo") came here as an immigrant, a non-native English-speaker who will "always have an accent." Over the decades, she's relied on the combination of her outgoing personality, her love of food and cooking—and yes, that status as "other"—to build community.
Growing up, she learned the power of food and cooking. After her parents divorced, her family moved in with her grandparents in Istanbul, where she was exposed to their deep commitment to excellently prepared and served meals.
Dinner was a multi-course, homemade ritual featuring a beautifully set table and stimulating and intellectual conversation where everyone in the household, including children and frequent guests, gathered.
"When distant relatives came for an Eid, they thought they were at a restaurant!" recalled Dosluoglu. "Our apartment block was international and cosmopolitan. In addition to other Turkish Muslims, there were Turkish families from different backgrounds, like Armenian, Italian, Greek and Jewish. We would celebrate each other's holidays, as well as swap dishes."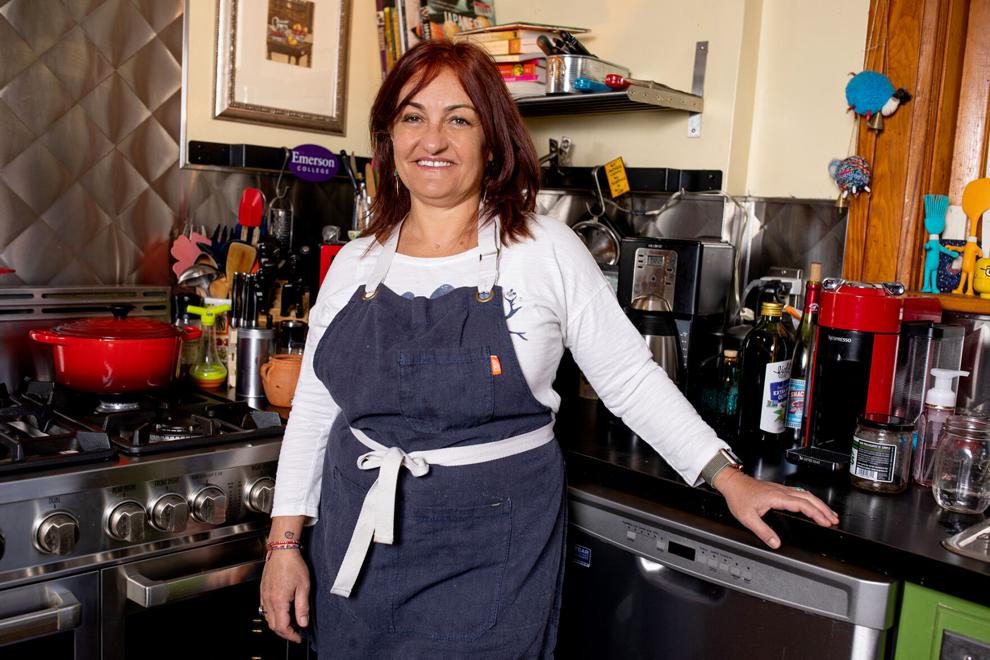 Her grandmother was more than just a great home cook.
"She took Le Cordon Bleu courses for housewives, learning French and Italian cooking," explained Dosluoglu. The life lessons gained—and the ingrained notion that "home" centers around food—have stayed with her.
In college in Turkey, there was, typically, lots of takeout with friends. But she eventually started cooking for herself.
"I got married soon after college and was cooking for us while working full time; the food wasn't very good," she said. "I tried to emulate my grandmother, but I took a lot of shortcuts."
Arriving in New York City with a student visa, Dosluoglu took cooking classes with the idea of writing a cookbook of her grandmother's recipes. First, though, she figured she should be a really good cook. "I took classes in Thai, Japanese and Indian cuisines," she said. She and her husband soon moved to Buffalo, and she had her first son. (Her two boys are now 21 and 25.)
"I had become a good cook, and also made friends with a group of women with children the same age as mine," she recalled of her early years here. "When our kids started preschool, I suggested starting a cooking group."
The casual classes, held in her own kitchen, introduced friends to simplified versions of traditional dishes, among others. The group was a success and an inspiration, and she decided that she wanted to teach kids. Her can-do attitude led to a 10-year run of multi-age, afterschool cooking classes at PS 156 Frederick Law Olmsted School and City Honors, where her kids went.
"When I first came to this country, and over the years, I haven't missed the food from home; I missed the rituals of my heritage and background, that sense of belonging," she reflected. With time and maturity, Dosluoglu has mindfully created her own sense of belonging, one that, like her upbringing, is inclusive.
"I really enjoy cooking. And food is the great connector; I had parties over the years where I'd serve traditional foods," she said. "It helped for friends to know that yes, I do have something different—but they can understand it. Conversations, even over one ingredient, can go to such deep places. Eating something delicious together opens hearts. Food is important for more than eating…it is the glue that sticks me to this earth."
Bulgur pilaf with Turkish tzatziki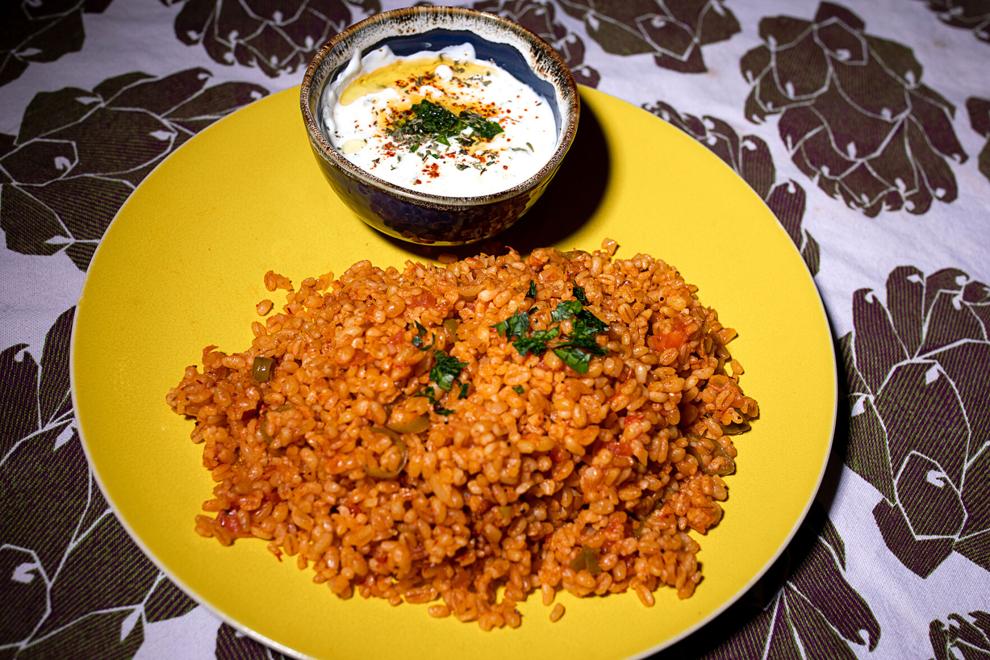 Bulgur wheat is a staple in Turkey, like rice in many countries and cuisines. "Bulgur wheat was domesticated in the Fertile Crescent, and has been used for thousands of years," said Dosluoglu. "It's used in soups, kibbehs, as a side or main dish. It's easy to store, and while it can be milled to finer consistency, this recipe calls for the coarser texture."
This is a national dish, and a "comfort food"—like American mac and cheese. "It smells and tastes like 'home' for everybody, from the very rich to very poor." And, she added, the dish is versatile enough to be prepared as vegan, vegetarian or with some kind of meat added; it also requires no fancy cooking techniques.
Tip! Make the tzatziki—a simple herbed yogurt cucumber accompaniment—first, so it can chill the requisite hour in the fridge while you're assembling the bulgur pilaf.
1/2 seedless cucumber, minced or grated
1 small garlic clove, minced
1 handful dill
1 handful flat parsley
1 handful fresh mint
Salt
1 cup plain yogurt
Olive oil for drizzling
Optional garnishes: additional finely chopped fresh mint, dry mint or sumac powder
Mince or grate the cucumber. Finely chop the herbs. Mix all the ingredients in a bowl, except for the olive oil. Chill for about an hour, so the flavors can infuse in the yogurt.
To serve, drizzle olive oil on top, and add optional garnishes, if using. Serve as a refreshing sauce alongside the pilaf.
1 tbsp. olive or vegetable oil
1 medium onion, diced
1 Anaheim pepper, diced
2-3 medium ripe tomatoes, diced
1 tbsp. tomato paste (or ½ can tomato sauce)
1/2 tbsp. red pepper paste, optional
2 cups of coarse bulgur wheat, rinsed
Salt and pepper, to taste
1 tbsp. butter
Optional add-in: ½ lb. ground beef, turkey or chicken
Boil 2 cups of water and keep hot, to the side.
Heat the oil on medium high in a large pot with a lid. Cook onion and chopped Anaheim pepper until fragrant and beginning to soften, about 5 minutes. If using meat, add and cook until browned and cooked through. Add chopped tomatoes and cook for a few minutes. Add tomato paste and red pepper paste, if using. Fold in bulgur and salt and pepper.
Add 1½ cups of the hot water. Stir, and cover the pot. Cook covered over low heat for 10-12 minutes, or until all the water is absorbed. Add the butter, mix well, and cover to rest for 5 minutes. Fluff, and serve with tzatziki.
Getting the ingredients
Brands of red pepper paste to look for include Tamek and Tukas. Shop for bulgur wheat at local stores, including Wegmans and the Lexington Co-op (packaged or in bulk). It can also be found online, or at one of the many Middle Eastern shops throughout the area. Dosluoglu likes the International Halal Market on Sheridan Dr., or Jerusalem Halal Market on Hertel Ave.