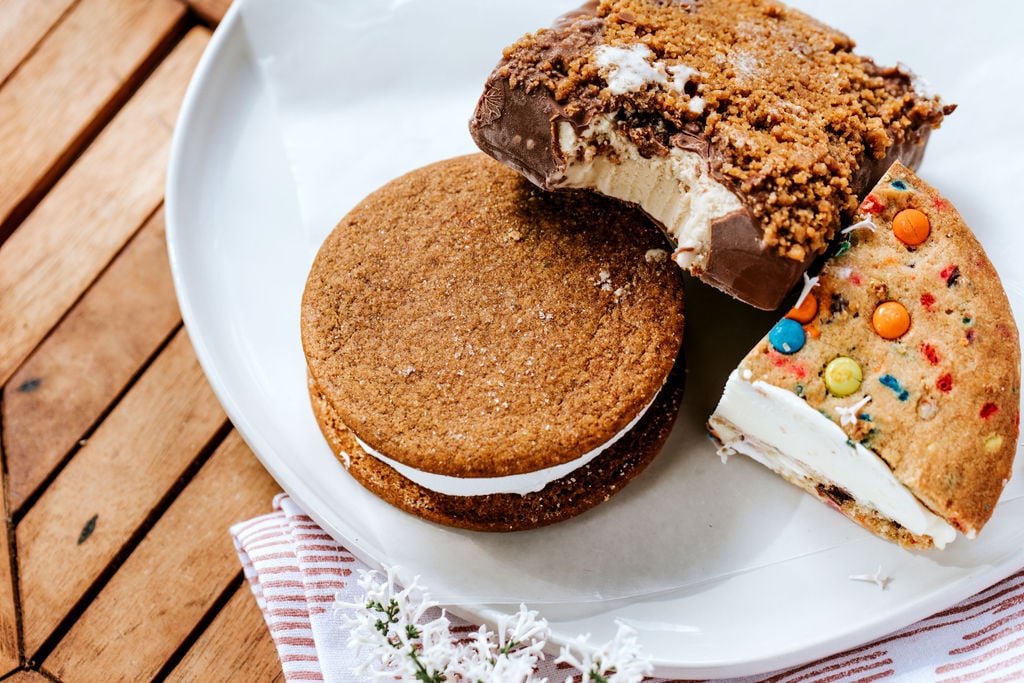 Keep cool all summer long with these locally crafted, handheld ice cream treats.
Ginger Snap Coconut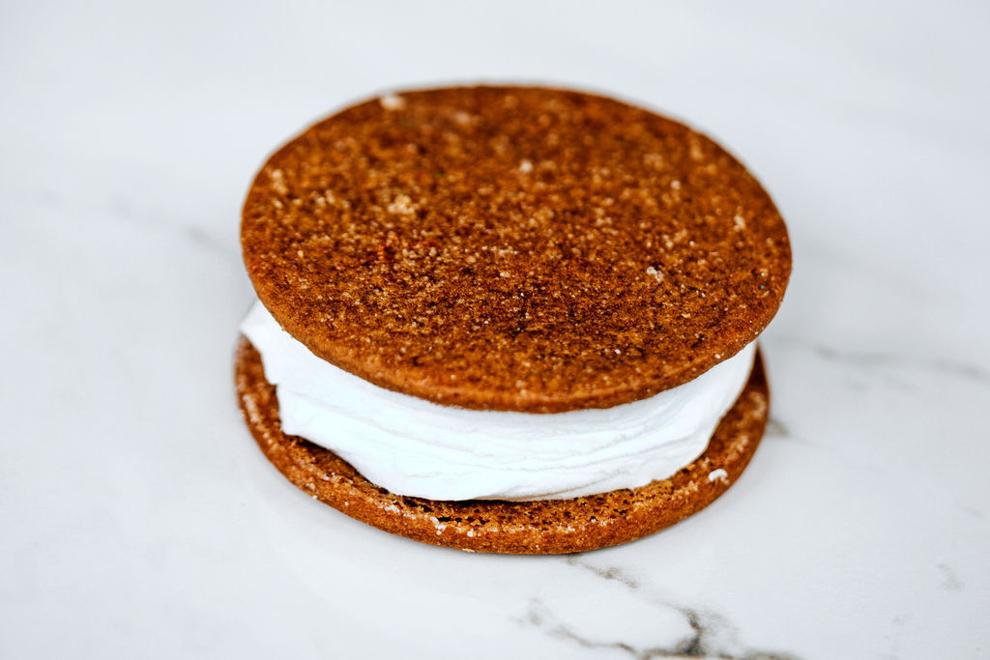 Sitting between two artisanal ginger snap cookies is a creamy blend of coconut milk, cane sugar and sea salt. It's a non-dairy gem that all will enjoy.
Birthday Cake
Handmade macarons and ice cream is a dessert you never knew you needed.
Chocolate Butterfinger
Perry's chocolate ice cream in between two chocolate chip cookies, rolled in Butterfinger crumbs. We thought you wouldn't object.
Black Raspberry
For the soft serve lover: a silky raspberry custard and chocolate wafer ice cream sandwich.
S'mores Square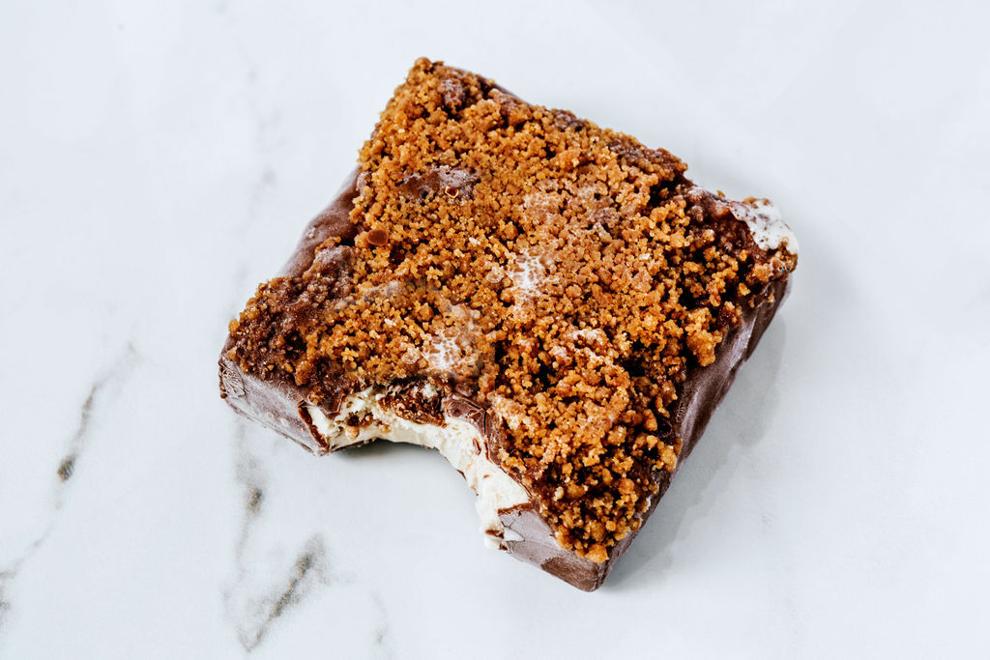 Like a klondike bar, but better. This homemade treat is gourmet all the way with a caramelized graham cracker center and extra toasted marshmallow ice cream, all encased in a dark-milk chocolate shell and sprinkled with smoked sea salt.
Cinnamon Pinwheel
Housemade cream cheese ice cream surrounded by cinnamon pinwheel cookies.
Strawberries & Cream
This homemade ice cream bar is the strawberries and cream of our dreams, made with local ingredients.
Orange Chocolate
When you're known for homemade orange chocolate, turning it into an orange chocolate ice cream sandwich is a no brainer.
Choco Taco
Is a taco a sandwich? Try this crunchy, salty yet sweet homemade novelty and let us know.
Funfetti
Homemade funfetti cookies with your choice of Perry's ice cream is a sandwich worth crossing waterways.
Mini M&M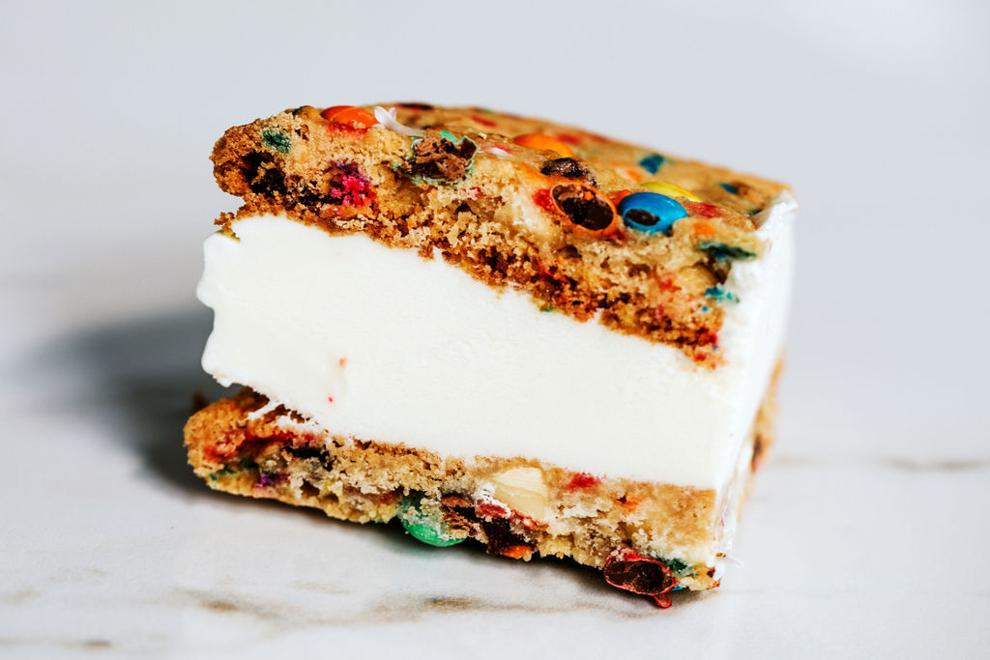 A giant cookie sandwich made with freshly baked mini M&M cookies, your ice cream of choice and a signature sprinkle blend.
Nancy's
The classic sandwich of your childhood just got turned all the way up with this combo of soft, thin homemade chocolate chip cookies and a generous serving of vanilla ice cream.
Cookie Monster Creamy Bun
Yes, a donut ice cream sandwich exists. Here, a warm donut spoons homemade cookies and cream ice cream, topped with crumbled Oreos and Chips Ahoy.
Citrus Got Real
Try this nostalgic twist: Homemade Fruity Pebbles cereal milk ice cream is sandwiched between two Fruity Pebble rice krispies. Bonus, it's gluten free.
Treat yo'self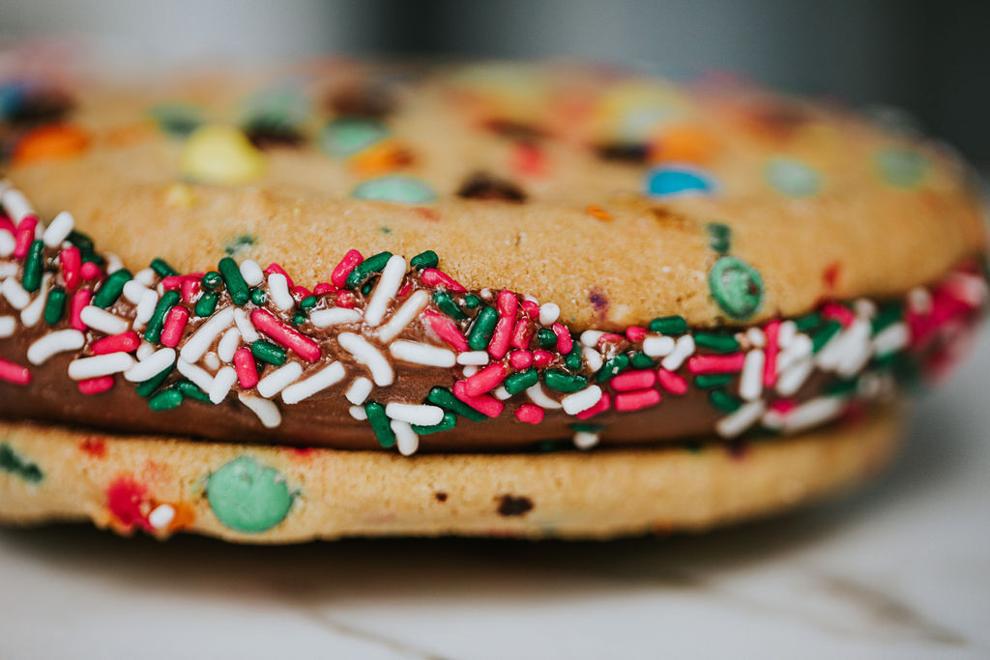 Step 1: ID your ice cream. Show off and make your own ice cream at home, or pick up your favorite flavor at the store.
Step 2: Soften for 10 mins. Stir and spread out into an even layer in a saran wrap-lined baking sheet.
Step 3: Freeze. For 3-24 hours. Trust us, don't rush this one.
Step 4: ID your shell. Bake a sheet or buy your favorite cookies. Or melt some chocolate for dipping.
Step 5: Cut & assemble. Stack for a sandwich. Dunk for a bar.
Step 6: Freeze again. For 24 hours this time. Sorry.
Step 7: Bite in. Keep frozen in a freezer-safe bag for up to three months.