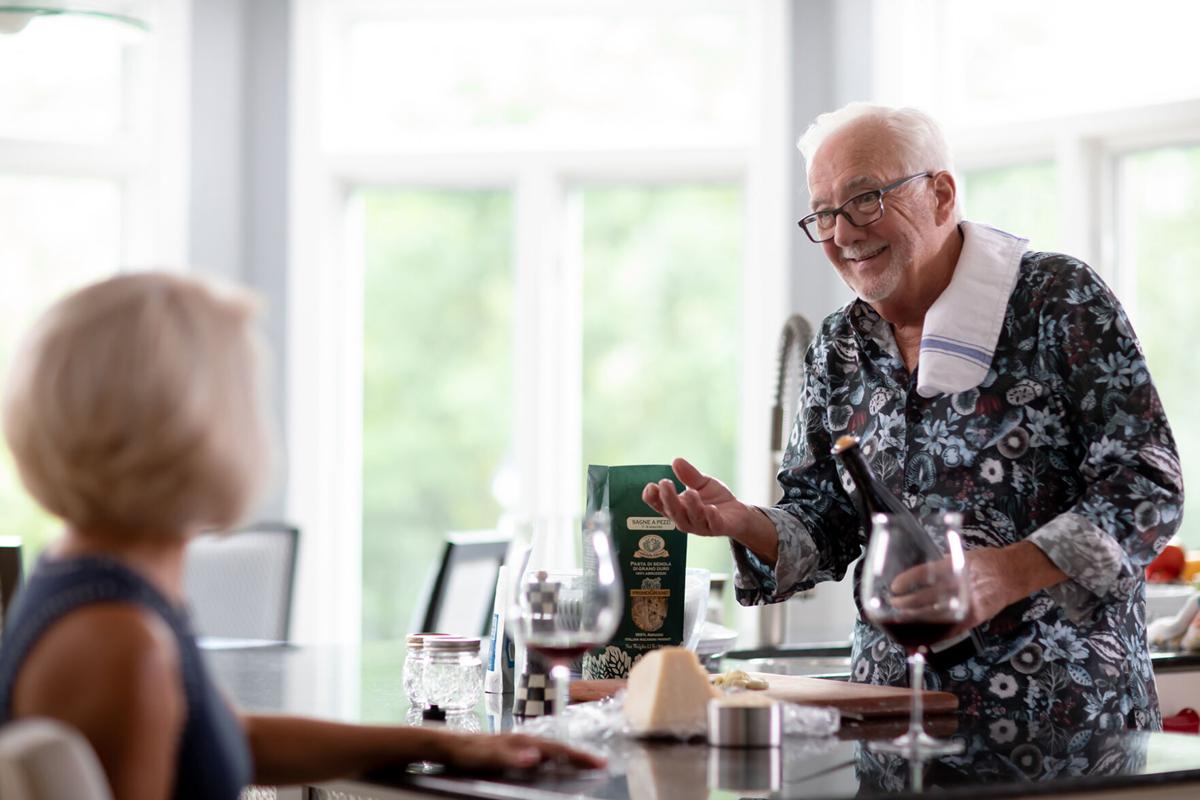 In 1956, The Cadillacs put out a great song called "Zoom," a favorite of mine. Zoom went the strings of my heart. I think I have over 400 Doo-Wop songs in my collection.
Zoom now means something totally different...
It has been great for staying connected to friends, family and business associates. As good as it is, it doesn't replace being together in person.
For 20 years, I have been privileged to have been part of a dedicated group of community leaders that care so much about Western New York. We are 35 strong and have always met once a month to do everything we can to enhance life in our region. We care about business, we care about people, we care about culture and using our combined and individual strengths and influence, we try to move the agenda forward.
When we would get together, we would have our business meeting followed by dinner at a local restaurant—and my job was to bring nice wine to share. Always good wine but modestly priced. Since Covid-19 we haven't been together in person. Our holiday party was canceled; our yearly retreat done via Zoom.
An idea blossomed: Why not have a nice bottle of wine delivered to each member's home? Then we would be able to enjoy a wonderful glass of wine together (almost).
Now to find just the right bottle of wine and make sure it got delivered on time. No small task.
After much consideration, I decided on a 2015 Andrew Will Sorella. This may be the best Cabernet to come out of Washington State in 2015. While it's still in its infancy, this magnificent wine is drinking spectacularly right now. I would highly recommend seeking it out. The decadent fruit, the explosion of complex flavor in your mouth and a finish that goes on and on make this a wine worth hunting down. I have had many of Andrew Will wines and they are all excellent, but my favorite is Sorella.
Bacchus must have been looking down on me because each and every bottle got delivered on time. I asked everyone to uncork the wine at least a couple of hours ahead of time so it had time to open up. When the time was right, we all raised our glasses and toasted several things including a thank you to our 2020 Chairperson, who lead us through the most difficult year. He kept our group together. Thank you, Tony.
Please keep your eyes open for Andrew Will wines. While the Sorella is almost $100, there are many of his wines that are very affordable. Some are in the $40-$50 range.
All I can say about this winery is, "Zoom went the strings of my heart."