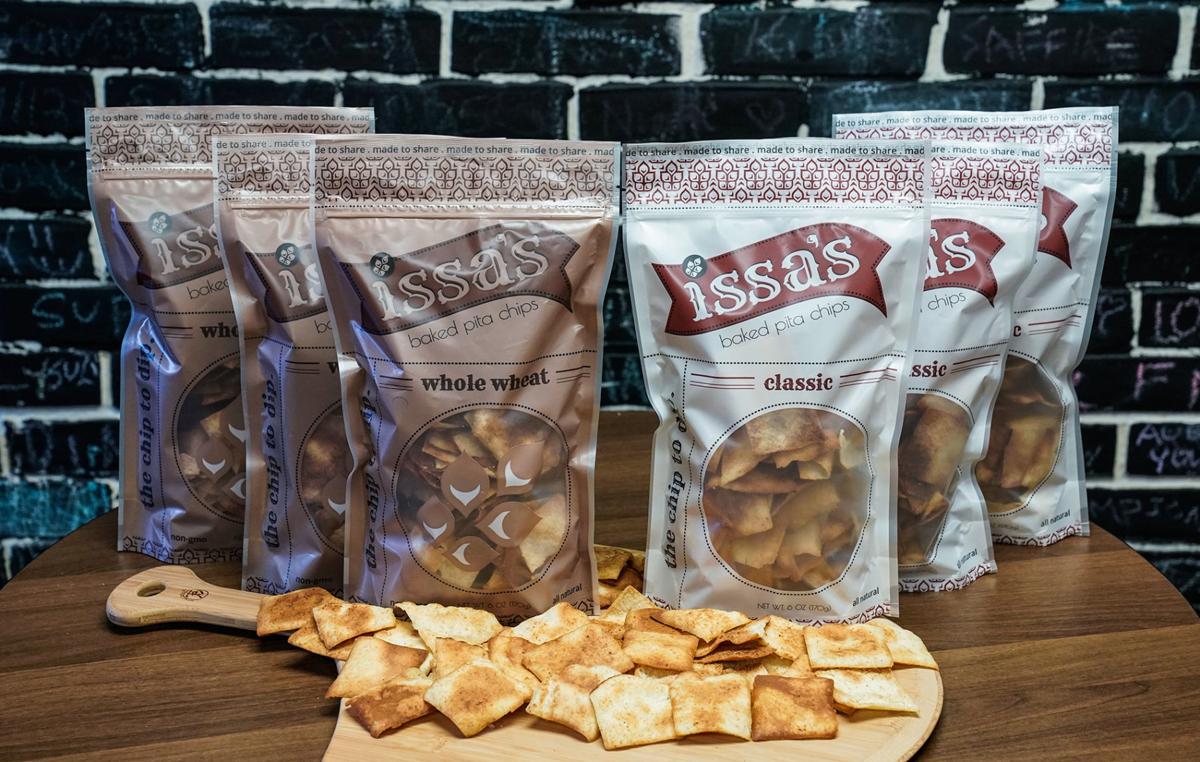 You may have spotted Issa's Pita Chips on the shelves at your neighborhood co-op, Dash's or Whole Foods Market. A seemingly overnight success story from the local family-owned company, what is it about these chips that are winning the pita popularity contest?
The brothers behind the brand credit their father's commitment to quality. Cedars Bakery, a Lebanese restaurant on Dingens Street, was established by Habib Issa in 1981 and since that day has stayed committed to their baking ethos.
"My father, being an immigrant from Lebanon, he never believed in adding any preservatives to his bread," says Andrew Issa, co-owner of Issa's Pita Chips. "However you would make it at home, that's what we wanted to do."
When Habib retired in 2015, Andrew alongside his brother, James, took over the business and started to look beyond the pita pocket. "We're not the biggest fans of the bread business," says Andrew, explaining that without any added preservatives to their ingredients, shelf life was limited and therefore their growth. "So we looked to create a new product and that's where we came up with the pita chips." The different baking process alone created a longer shelf life of around five months.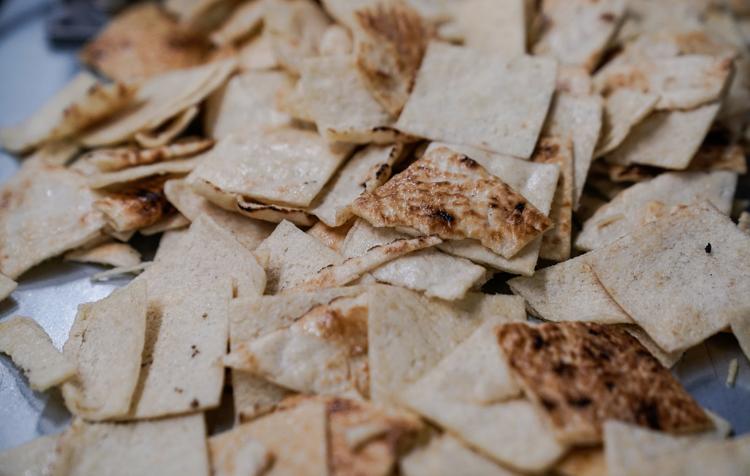 Made with a naturally vegan recipe, the chips are still produced at Cedars Bakery downtown with a process exclusive to Issa's. After the pita bread is baked, it's split in half to create an extra thin chip base, then baked again over direct flame—a seven gas burner oven to be exact. This is what gives the chips, currently available in classic and whole wheat flavors, their "perfect crunch."
"We're the only bakers in America to make a flame-baked chip," says Andrew. Most are prepared in a traditional electric oven.
Issa's chips are now a part of the Buffalo Public School's homegrown school lunch initiative, Farm to School. Reading about the BPS program, Andrew reached out the food service director, Bridget Obrien Wood, and "something must have resonated. It was our first sales meeting and we showed every product we ever made in our life, but they immediately started to gravitate towards the chips and we're glad they did," he says.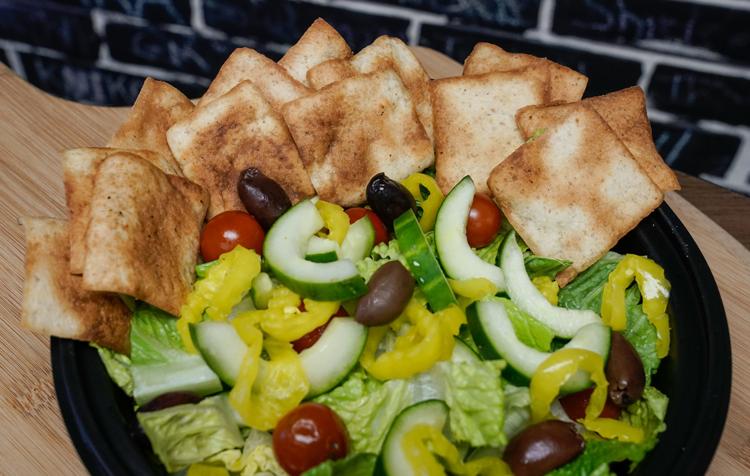 So what's next for Issa's Pita Chips? "We have big aspirations in terms of growing the brand," says Andrew. Looking to expand further into the region, they'll be launching a new design for their packaging as well as a new, third flavor in 2020. And while the new taste is top secret until then, Andrew says, "It's rather unique and right on-trend for where the market is going."
If you haven't tried an Issa's pita chips yet, Andrew raves about the endless ways to enjoy them. But if he had to pick…"I love it as a topper for fattoush," the classic Middle Eastern chopped salad.
Perfect pita pairings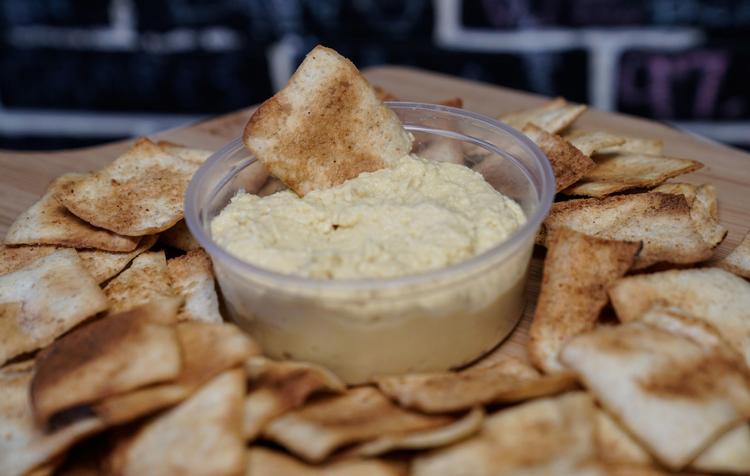 This bright hummus pairs perfectly with the creamy texture of an Issa's pita chip. Plus the cold-pressure process done by Ithaca to keep raw ingredients fresh is a match made in ethos heaven. The hummus is made with chickpeas, sunflower oil, tahini, lemon juice and dill.
Creamy, rich and cheesy, this dip made in their kitchen will leave you wanting more chips for the dunking. The dip is made with asiago cheese, mayonnaise, sour cream, artichoke hearts and lemon juice.
A perfectly sweet, whipped partner to the crunch of an Issa's chip. With a spreadable cream cheese base, the bites of caramelized onions add a rich, flavorful twist.
This homemade yogurt sauce with cucumbers and tomatoes is a cooling and light pairing. Order a carton to go for your next gathering.
Thanks to DoorDash, Lloyd's guacamole can be at your beck and call pretty much anytime you're craving a dip. Made with fresh avocados daily, this creamy delight is an ideal match for a pita chip. Try it with the whole wheat pita chip for extra health points.