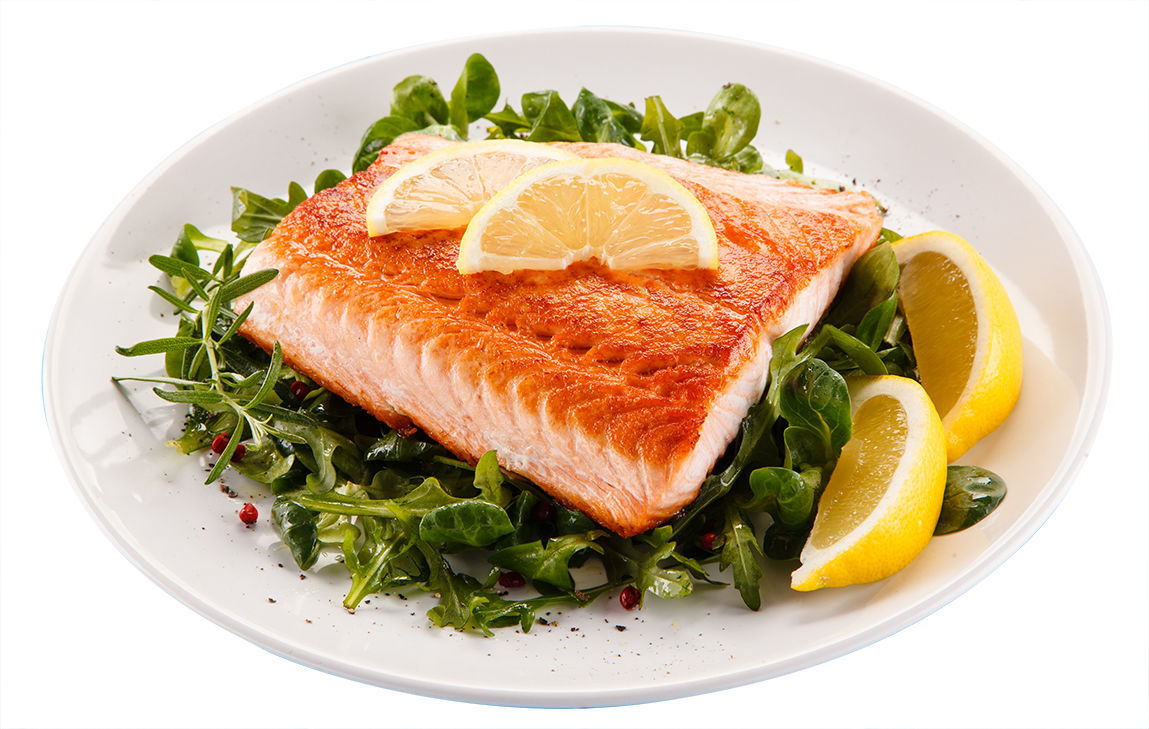 Over the last decade, I have written often about my love of great Pinot Noirs and how perfectly one pairs with wild Alaskan sockeye salmon. Recently, I had yet another hedonistic experience.
A few years ago, I was talking to my friend Jeff and he insisted I buy this Pinot Noir called Evening Land. He told me that it is very special, but it was way more than I would pay for a good bottle. I bought one bottle of the 2010 Evening Land Red Queen Seven Springs Pinot Noir from Willamette Valley in Oregon, and if I remember right, I paid about $80 for it. (By the way, the right way to say Willamette is to have it rhyme with "damn it.")
One bottle can easily get lost in my cellar since I never put a tag on it. I was looking to find a nice Pinot to enjoy with our salmon one night and I came upon the Red Queen.
I have been using my sous vide to cook all my fish—and it is amazing. The fish always comes out perfect.
After it comes out of the sous vide, I usually sear it in my favorite frying pan for a couple of minutes. I wanted to try a little different marinade this time, so I took fresh lemons and oranges and juiced them, added a little real lavender honey (not infused), salt and pepper, fresh garlic, a little ginger, soy sauce and a small amount of olive oil. I put it all together and set in the fridge for about 30 minutes to infuse.
The wine was perfect with the salmon. It had all the right stuff. Luscious cherry, anise, with peppery and floral tones too. We enjoyed the wine in perfectly clean and polished Pinot Noir glasses.
Each bite of the fish and sip of the wine was something etched into our brain. A wonderful meal. While we love to eat out and frequently do, I also love to cook, and it would be very hard to find this meal at any restaurant.
My new favorite cooking gadget
Several years ago, I got a sous vide as a Christmas present and thought to myself: Do I need one more thing in my life?
I use my sous vide quite often. While it's the perfect way to cook fish, it is also an amazing way to cook steaks and chops. Did I mention you can't screw up your cooking with this? Just use the app to select the exact way you want your steak and it cooks it perfectly. Once it's done, you can leave it for quite a while until the rest of your meal is complete.
While you can sear your sous-vide steak stovetop to give it a nice char, my favorite way to finish is to heat the grill to a high temperature and give it about one minute on each side.
More from the Colville kitchen
I'll share a little secret with you. I'd almost prefer a great burger over most other dishes. My Weber grill is the place to cook these wonderful meals.
I love almost any red wine with my burger. Plenty of wines for $20 or less will go great.
The perfect accompaniment for burgers—as well as steaks or almost anything, really—is caramelized onions. All you need is onions and patience. (I have more onions than I do patience.)
Every summer I go to the farmer market almost every Saturday morning. I love the farmers market.
Once during the summer, I went on the hunt for every kind of onion at the farmers market and bought all the different types. The result: a delicious seven onion soup.
Warren T. Colville is publisher and president of The Buffalo News.
Be the first to know
Get local news delivered to your inbox!