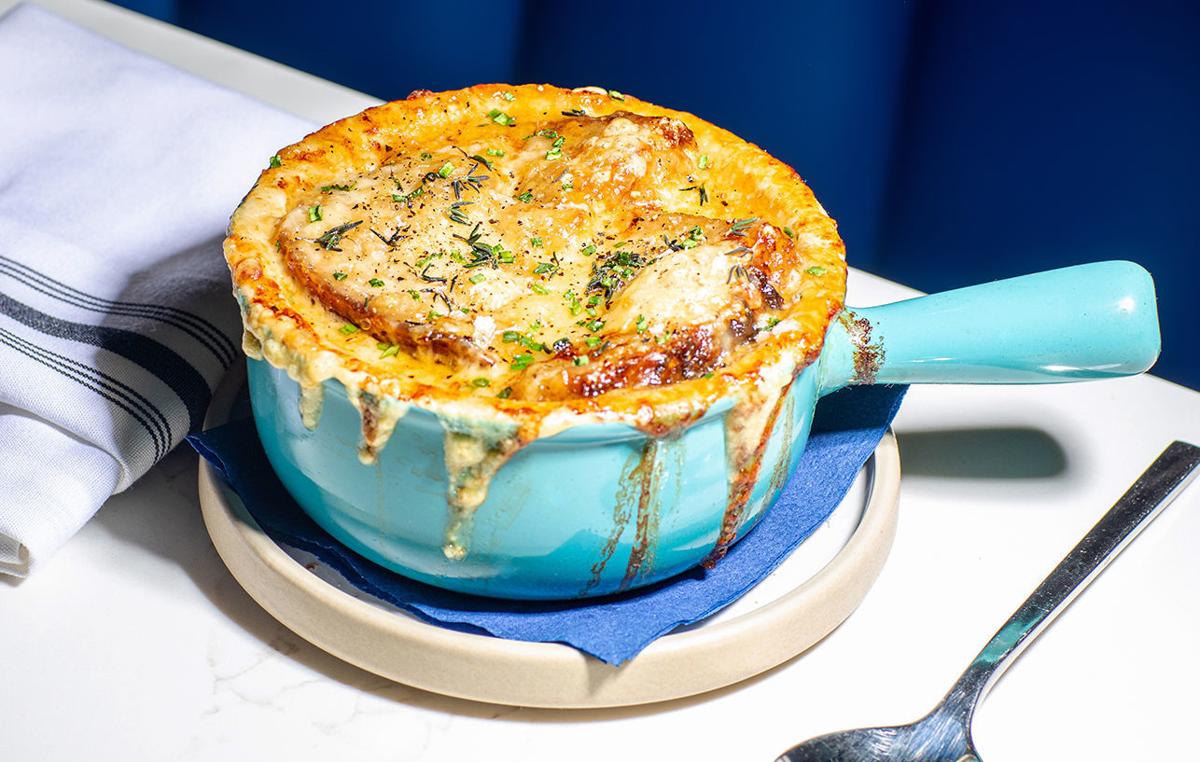 Bisque, broth or bouillon—you'd be hard pressed to find a Buffalonian that doesn't love a soulful serving of soup. And Buffalo boasts an eclectic mix of gourmet soups from suburb to suburb to cure that universal craving.
"Soup is a labor of love," says Kathy Krisnosky, president of Souped Up Food Truck. Cooking up over 150 different styles of soups throughout the year, she knows firsthand the hours it takes to make a delicious bowl. "People don't have the time to spend in the kitchen like our grandmothers used to."
While still craving the warmth of the past, modern dietary and lifestyle preferences are surging soup-making to the future, with chefs apparently developing more creative recipes than ever before. Matt Carlucci, founder and organizer of The Buffalo Soup-Fest—now celebrating its 10th season—echoes the local market taking vegan and gluten-free options to a new level. "We've really seen this trend take off, the dietary restrictions of people being taken into account, and it's (just) as good," he says.
With the U.S. soup market projected to grow to $7.7 billion by 2025, according to Grand View Research, it seems there are many more bowlfuls to savor in our future. Start by sampling a hearty lineup of eclectic soups on local menus.
Dill Pickle
Made with a cheddar base, pickles, potatoes, sour cream and fresh herbs, sample this out-of-the-box bowl by finding where they're headed next here.
Wonton
Located on Sheridan Drive, Miss Hot Cafe's wonton soup is a delicious example of this Cantonese classic.
Chicken Wing
You haven't indulged your true Buffalonian properly until you've tried Danny's award-winning Buffalo chicken wing soup topped with homemade croutons.
Banana Pepper
A take on the popular Italian American appetizer, stuffed banana peppers, Brennan's soup spin may become your new favorite order.
French Onion
Deceivingly vegetarian, The Little Club's French onion soup is a labor of love, taking about six hours to make by layering a rich stock made from cheese rinds, caramelized onions, toasted bread finished with melted Comté cheese.
Pasta e Fagioli
A pasta e fagioli after your own nonno's heart, Linginue's "pasta and beans" soup is a warming and delightful bite of this humble dish.
Carrot
A showstopping vegan soup poured tableside, this carrot soup is layered with carrot turmeric fudge, cascara tea and Cerignola olive.
Lobster Bisque
Serving Western New York since 1877, dine-in or take-out Hayes Seafood House's smooth and creamy lobster bisque by the half or full pint.
Avgolemono
A tasty version of this classic Greek soup made with chicken, rice and subtle notes of lemon.
Tortilla
Quick and tasty, this chicken tortilla soup is made with roasted chicken, vegetables, rice and topped with cheese and tortilla chips.
Borscht
Serving homemade Polish American cuisine, the Polish Villa ll's barszcz is an appetizing bite of the traditional beet soup, garnished with sour cream.
Qishan Pork & Noodle
A thing of majesty, this Qishan soup is made with hand-cut noodles and served in a spicy chili broth with vegetables.
Pho
You can't go wrong with any variation of Pho 99's traditional Vietnamese soup consisting of rice noodles, broth, meat (or not) and a side of bean sprouts and Thai basil.
Beer & Cheddar
As the name suggests, a rich, lager-laced spoonful fit for any cold day.
Cream of Tomato
This tomato soup served with grilled cheese croutons is the exemplification of upscale tavern comfort food.
Chili
Serving up vegetarian and vegan cuisine, Amy's Place recipe for chili is so good you won't be missing the meat.
Curry
Satisfyingly packed with spices, the lamb curry is a winning aromatic soup for any below-temperature night.
Lentil
A French-inspired cafe, Mon Ami's homemade lentil soup is a delicious, healthy option.
Fish
Mohinga, a traditional Burmese noodle fish soup, is deliciously warming topped with crispy peas, cilantro, long bean and egg.
Chicken Noodle
Serving up New York deli style food, Risa's chicken noodle with matzo balls is the ultimate collaboration.
Be the first to know
Get local news delivered to your inbox!