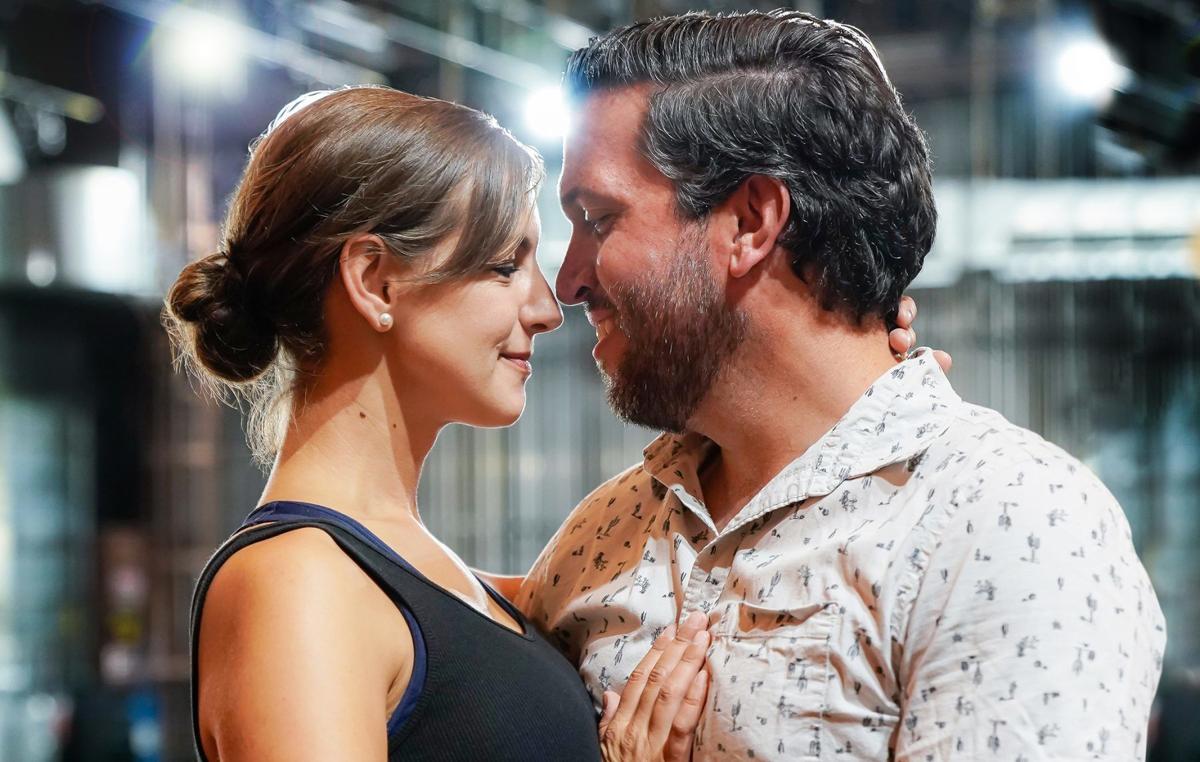 It's like something out of Old Hollywood: Their eyes meet across a crowded room and there's a connection. Her eyes widen as her eyebrows raise. His smile is tentative, then more confident. The music rises to a heart-pounding crescendo. Is this love…or just another scene to play?
With thousands of arts professionals in our region's robust creative community, it's inevitable that costars could become real-life couples. Unlike some workplaces that discourage coworkers from, ahem, fraternizing, people who gravitate to the arts often find themselves falling in love off stage, too.
For Greg and Mary Gjurich, he knew before she did. At the first read-through of a local production of "Annie," Mary walked into the room and Greg turned to the actor sitting next to him and said, "That's the girl I'm going to marry." For Mary, it took a slow simmering friendship until "the light bulb went off," she says, and two-and-half years later, his prediction came true.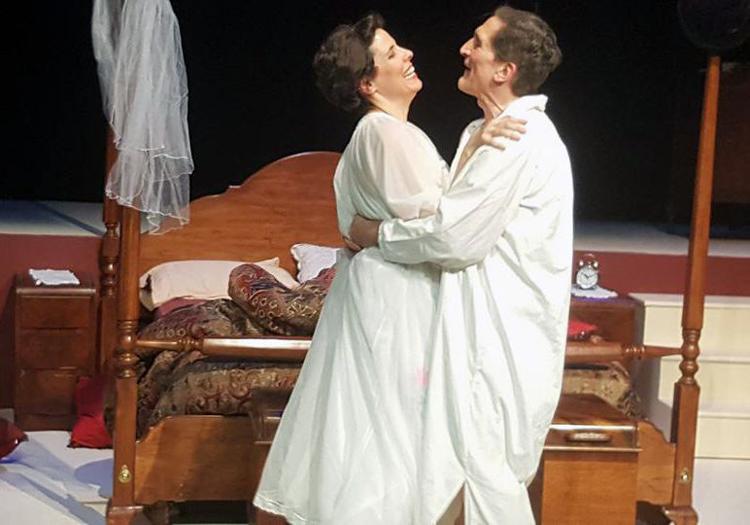 While they don't deliberately seek roles in the same production, sometimes it happens that way. The 1983 musical "Baby" (Buffalo native David Shire wrote the music) is one show that is special to them: During the course of their careers, they've played all three couples—twice. Greg even surprised Mary at their wedding by singing one of the show's most familiar tunes, "I Chose Right," during the ceremony.
"We talked about that and we agreed we weren't going to sing at our wedding," said Greg. "But after the vows, I just started singing."
The Gjurichs played opposite each other twice last season, in "I Do!, I Do!" and "Love Letters," both for O'Connell and Company. "If roles come that we can play together, it's coveted," says Greg.
When Steve and Kelly Copps met at a MusicalFare Theatre rehearsal in 2009, he was the only person in the room that she didn't know. Native-Buffalonian Kelly grew up in an acting family so when she saw an unfamiliar man in the group, she just introduced herself. While Kelly admits she was attracted to his charm, she found his sense of style quirky. "He was wearing a lime-green newsboy cap and unicorn hoody," she remembers.
Steve, though, likened the moment to the scene in the musical "Big Fish" where the characters first see each other and sing "Time Stops." "Maybe it wasn't love, but I was definitely struck," he says.
Now married and the parents of two boys (ages 4 and 2), they laugh when they recall the first time they played opposite each other. A local reviewer opined that the couple had no chemistry. "So we decided to prove that person wrong and got married," Kelly laughs.
This season they'll play opposite each other again in "The Curious Case of the Watson Intelligence" for Road Less Traveled Productions. While the couple loves playing roles together, Kelly admits that Steve makes her nervous on stage.
"I'm not alone thinking that my husband is an incredibly talented actor," she says. "But the best part is that as husband and wife off-stage, all the things you look for in a scene partner—the trust, the comfort—is there."
There's more to theater than what's on stage. MusicalFare's Artistic/Executive Director Randy Kramer and Music Director Theresa Quinn—also husband and wife—have packed schedules year-round. In addition to her role at the theater, Theresa is an attorney as well as a piano and voice teacher.
"We have coffee every morning, and we just assume that we're going to see each other later at night," she says.
Planning is key: Theresa uses a "super old-fashioned paper calendar" while Randy's is electronic, and the two work to keep them in sync. Little getaways—to Cooperstown for Glimmerglass Opera in the summer or Florida in the winter, where they occasionally perform their "A Guy, A Girl, and a Piano" cabaret show—keep this couple in tune.
Be the first to know
Get local news delivered to your inbox!