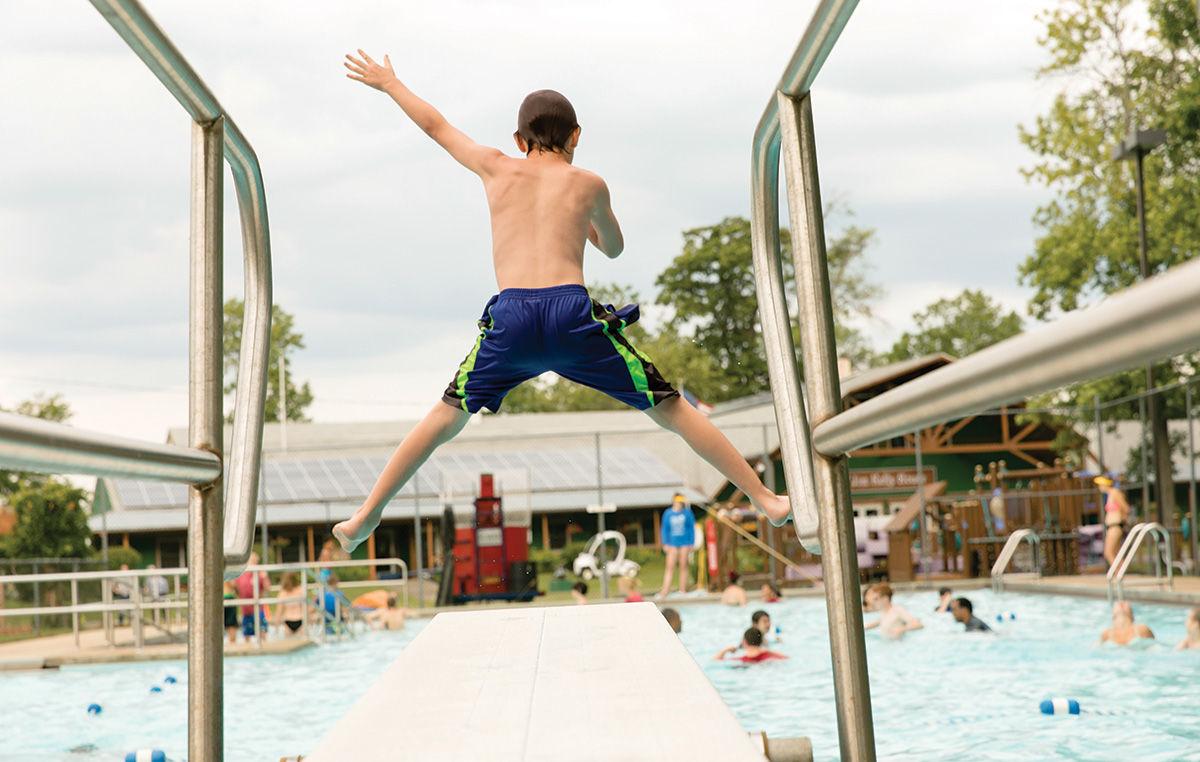 Swimming in the sun, singing songs and making crafts, creating lifelong memories with new friends—that's the quintessential summer camp experience. For many children, though, the chance to partake in it is anything but a given due to economic circumstance, illness, disability or other factors.
Here in Western New York, three organizations are working to change that so all kids get the opportunity to go to summer camp.
Camp Good Days & Special Times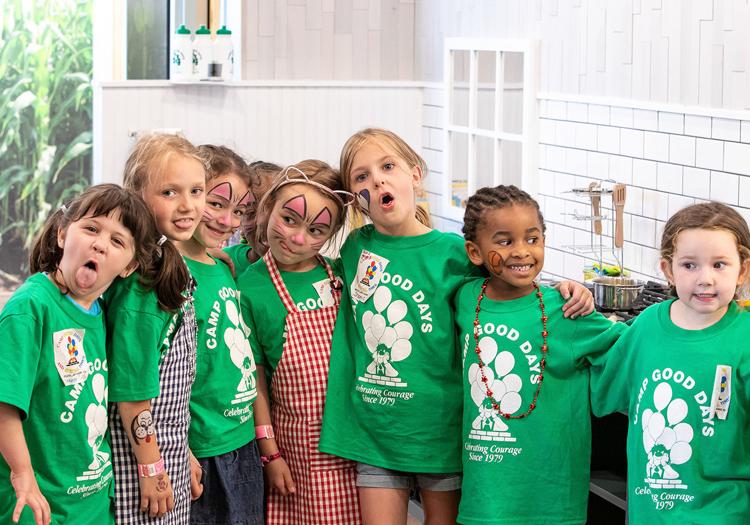 For the past 40 years, Camp Good Days has been a place where courage knows no bounds.
The organization serves about 500 Buffalo-area children a year who have cancer or have been touched by the disease. Each five-day session is geared toward specific ages and experiences—and every program is free. For example, one is dedicated to those ages 13-17 with cancer, another for kids who have lost a family member to cancer.
Many kids are scared when they arrive at camp on Keuka Lake, said Lisa Booz, regional director. But by the end of the week, most never want to leave.
"It's a life-changing experience," she said. "It's a time to unplug and really form true bonds with other children who know exactly what they're going through."
During the week, kids can engage in music, art or woodworking, play sports and games, make s'mores and participate in the talent show and camp dance. With a 24-hour pediatric oncologist or nurse practitioner, the camp's infirmary can administer everything from bandages to chemotherapy, ensuring kids won't miss a treatment—or miss out on camp.
In addition, the nonprofit hosts Junior Good Days, a weeklong day camp that takes kids ages 4-7 who have cancer on daily field trips to spots around Buffalo.
"This is very much what they need for their health, their mind, their body, their spirit, their soul," Booz said. "There's so much hope that exists at camp, mainly in that a lot of our volunteers are former campers. It really gives kids a sense of hope and camaraderie—that you can get through this and you have friends who are going to help you."
Cradle Beach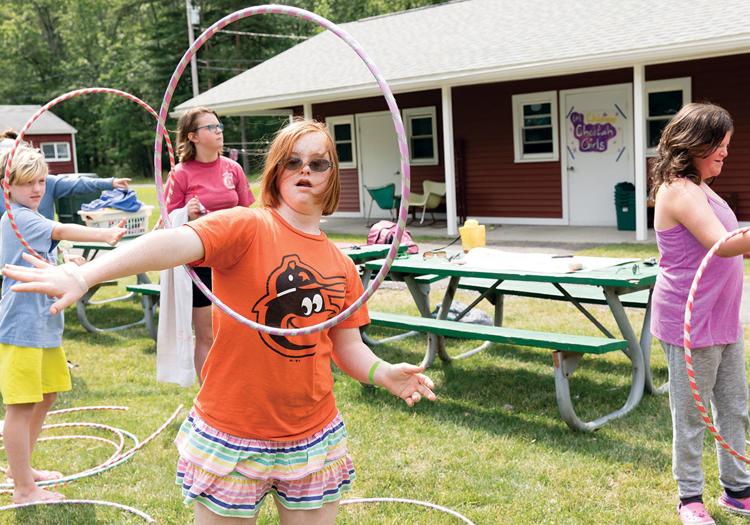 Swimming is a summer camp staple—and at Cradle Beach, many children get that experience for the first time.
Sue Navarro, director of strategic advancement, remembers a 12-year-old boy last year who kept to himself at first. A few days later, he was high-fiving everyone, ecstatic because—with the help of a staff member—he was able to roll his wheelchair into the pool and swim for the very first time.
"That was huge," she said. "Just to see the growth of these kids, it's amazing."
Founded in 1888, Cradle Beach provides an inclusive, integrated camp for local children ages 8-16, including kids with disabilities and from underprivileged backgrounds. At the 66-acre camp, all of the kids bunk in cabins and do daily activities together, from archery and kickball to theater and dance to science projects at the lake. Teens (14-16) can become pioneer campers with added leadership development programming. And, in the evening, the counselors create themed events: one night might be a county fair, the next a luau.
With nearly 800 campers each summer, Navarro said the best part is seeing kids with and without disabilities, from all backgrounds and parts of the region, form bonds and friendships.
"We are an inclusive organization and we strive to give kids the best experience ever, where they can feel like there are no worries, where they're accepted with no judgment," she said. "It shows them that we're all the same and we all want the same things—to make friends and feel loved."
Say Yes to Education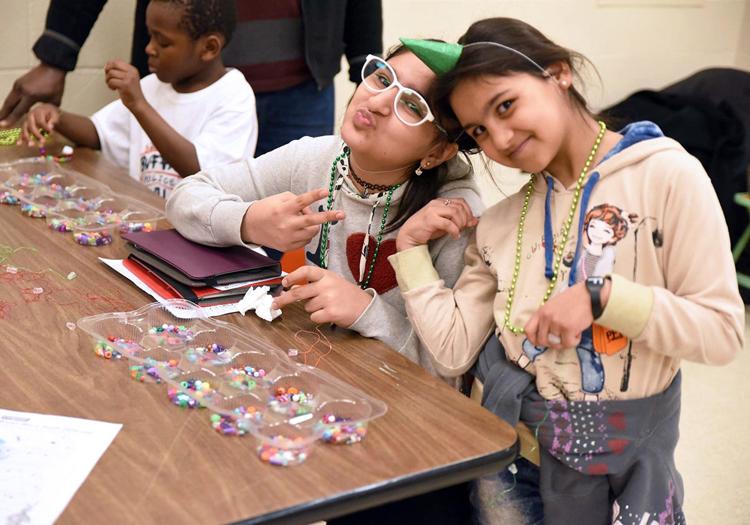 Without enrichment activities, the average student loses two months of reading and math skills over the summer, a study in Review of Education Research found. That's why Say Yes Buffalo offers a free six-week summer day camp for all Buffalo Public School students from preschool through sixth grade.
"What ends up happening for students from under-resourced communities is that learning loss accumulates year after year, and they fall further and further behind," said Dan Cross-Viola, extended learning time supervisor.
Through Say Yes, however, campers were more likely than their peers to maintain or improve math and literacy skills during summertime, Cross-Viola said. He specifically recalled a second grader who came to camp struggling with reading. By the end, with the help of a ninth-grade mentor, she had gained confidence and developed her own library of books that she was eager to read to her elated parents.
To achieve outcomes like hers, Say Yes partners with community- and faith-based organizations to host camps at more than 30 sites. Each location provides academic and enrichment activities, along with breakfast and lunch. Many also offer wraparound care for a fee.
Partner sites also put their own spin on the program: BestSelf Behavioral Health, for example, focused on social and emotional well-being; the Belle Center hosted activities celebrating Puerto Rican culture; and the Gloria J. Parks Community Center devised a literacy and poetry curriculum around hip hop.
"They were able to create their own beats, raps and dance. They even did digital graffiti in an arts program, and pulled it all together into a hip-hop showcase," Cross-Viola said. "It's incredible. Those are the things students are going to remember for years to come."
Be the first to know
Get local news delivered to your inbox!